Table of Contents
The Porsche 911 is one of the most iconic cars ever made. It has been in production for over 50 years and shows no signs of slowing down. Every few years, Porsche releases a new generation of the 911, each one better than the last. In 2004, the sixth generation 911 was released; the 997.
After the controversies surrounding the previous generation, the Porsche 996, the German automaker went back to the drawing board. They completely redesigned the 911, inside and out. The new car was a massive success, with critics and customers alike praising it for its beauty and performance.
Now, over a decade later, we have to ask ourselves: will the Porsche 997 become a classic?
The Porsche 997 is destined to become a classic car in time. It's beautifully designed, has stood the test of time, and is only getting better with age. Its performance and dedicated fan-base are unrivalled, and values are already beginning to rise.
In this article, we will take a look at everything there is to know about the Porsche 997, and investigate its future classic credentials.
Which Porsche 997 models were offered for sale?
There were several different Porsche 997 models available for purchase, most of which were available in both coupe and cabriolet form. The most popular 997 models include:
Carrera (and Carrera 4, Carrera S / Carrera 4S)
Carrera GTS (and Carrera 4 GTS)
Targa (and Targa 4 / Targa 4S)
Turbo (and Turbo S)
GT2
GT3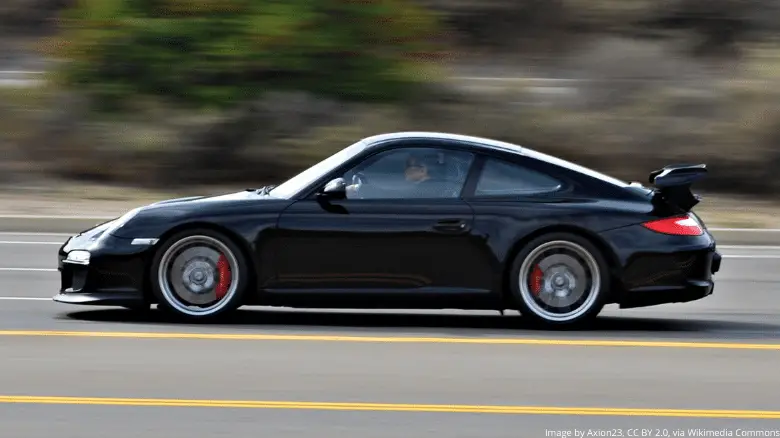 Each of these models boasted distinct differences in terms of performance and aesthetics, making it possible for drivers to find a model that perfectly suited their needs and preferences.
Whether you wanted a powerful sports car or a comfortable cabriolet, there was a 997 model that was sure to fit the bill.
Additionally, all of these Porsche models offered cutting-edge technology and unrelenting performance, ensuring that drivers could always enjoy the ultimate driving experience.
Limited edition Porsche 997s
As well as the models listed above, there were also a number of limited edition and track-bred 997s. These included:
911 Sport Classic
911 Speedster
GT3 RS
GT2 RS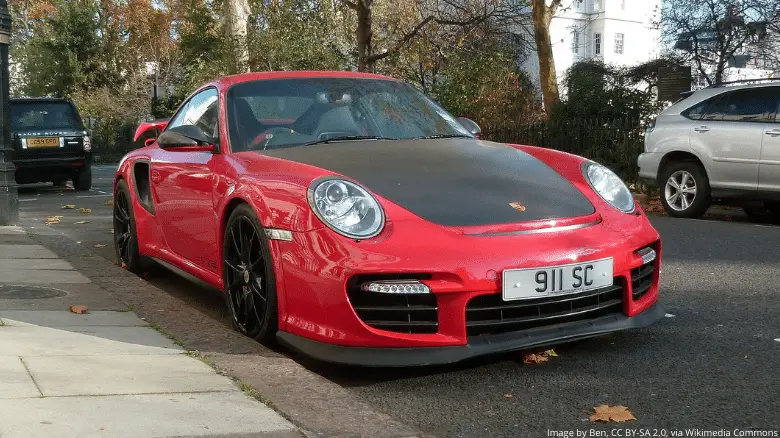 Limited edition 911s are some of the most sought-after cars on the market, and the 997's limited run models are no exception. These cars are incredibly rare, with only a handful ever being produced.
The 911 Sport Classic, for example, only ever saw 250 units produced, and the 911 Speedster saw just 356 units.
There's no doubt that these cars in particular are highly collectible, and their rarity will only continue to drive up values.
How fast is a Porsche 997?
Regardless of variant, the Porsche 997 is considered a very fast car indeed. The 997 Turbo S has the fastest 0-60 mph acceleration time, clocked at just 3.1 seconds.
The regular 997 Turbo and GT2 variants are not far behind, but even the entry-level Carrera boasts 0-60 mph times of well-under 5 seconds.
Part of the reason the 997 Turbo variants are able to accelerate so quickly is due to their use of all-wheel-drive (AWD) technology.
AWD provides extra grip and traction, which comes in handy when launching the car from a standstill.
How powerful is a Porsche 997?
In terms of power output, the Turbo S produces a whopping 523 bhp. But it's the GT2 RS that takes the prize for the 997 with the highest output, producing an incredible 612 bhp. This makes it capable of reaching top speeds in excess of 200 mph.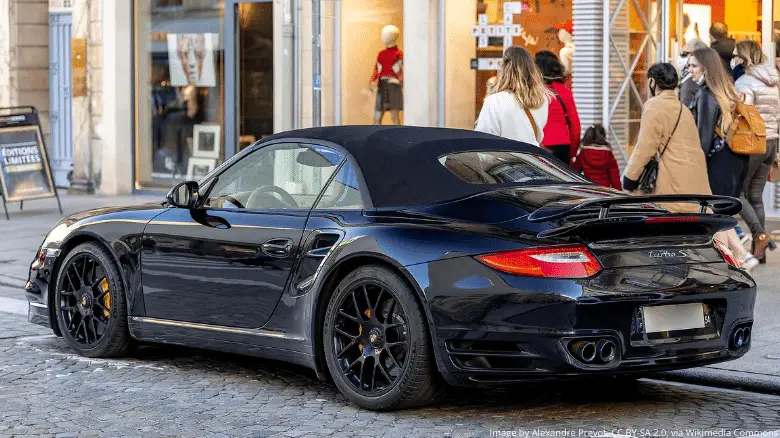 However, if you're looking for a more budget-friendly 997, the Carrera doesn't disappoint in this department either. It produces an impressive 340 bhp, which is more than enough to provide plenty of fun behind the wheel.
The Carrera S variants produce an extra 40 bhp than their standard counterparts, taking their total to 380 bhp.
Is the 997 a supercar?
With its incredible performance figures, the Porsche 997 Turbo is considered a supercar by car enthusiasts around the world.
But it's not just the Turbo variants that can lay claim to this title. The GT models are also considered supercars, as they offer similar performance but with a more focus on racing and track driving.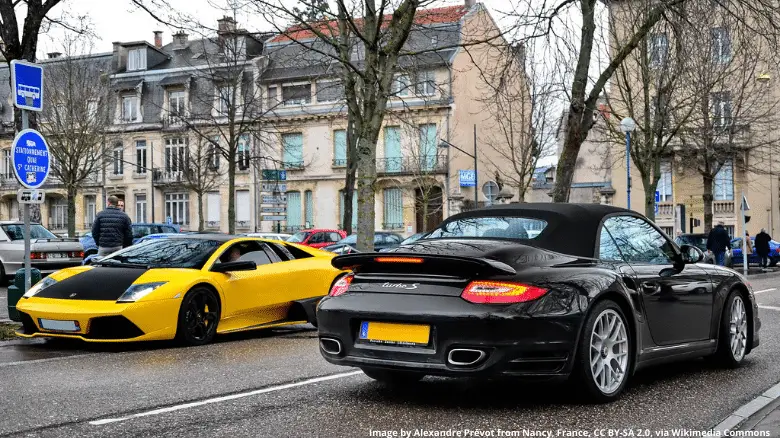 These are some of the most powerful cars on the market, and they have the supercar price tag to match.
However, some people argue that the Porsche 997 isn't a true supercar because its engine is in the rear, and doesn't have the same level of prestige as some of the other exotic cars out there.
But whether or not the Porsche 911 is considered a true supercar, there's no denying that it's incredibly fast and provides an unrivalled driving experience.
What years was the 997 made?
The Porsche 997 was made between 2004 and 2012, with the second-generation 997 going on sale in 2009.
The 'Gen II' 997 is also known as the 997.2 by many Porsche fans, and included a number of refinements on the original. These included:
A new engine with direct fuel injection
New front and rear bumpers with upgraded LED lights
Reworked suspension
New exhaust
An updated infotainment system
An optional new dual-clutch transmission (PDK)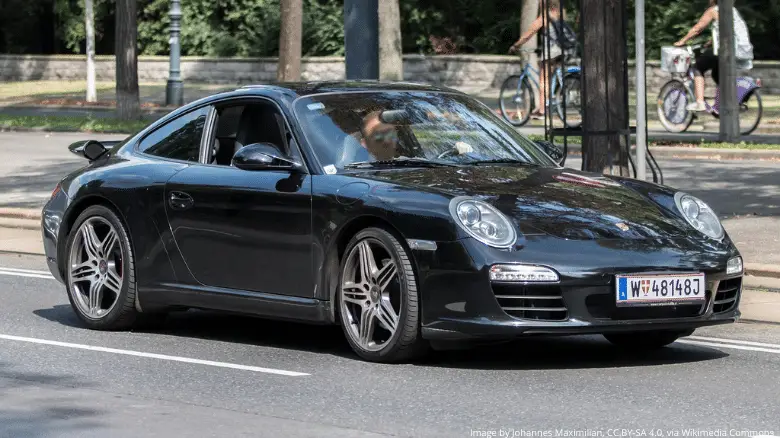 The length of time the 997 was on sale also means that there are a wide variety of different models in varying conditions to choose from these days, each with its own unique features and characteristics.
This makes the Porsche 997 an incredibly versatile car, and one that can be enjoyed by all types of driver.
Is the Porsche 997 reliable?
The Porsche 997 is a reliable car and the engine is bulletproof when cared-for correctly. It's one of the most dependable 911s to ever have been produced.
Trawling through the masses of 997 owner reviews paints only one picture; a regularly serviced and well-cared-for 997 is unlikely to let you down when it comes to reliability.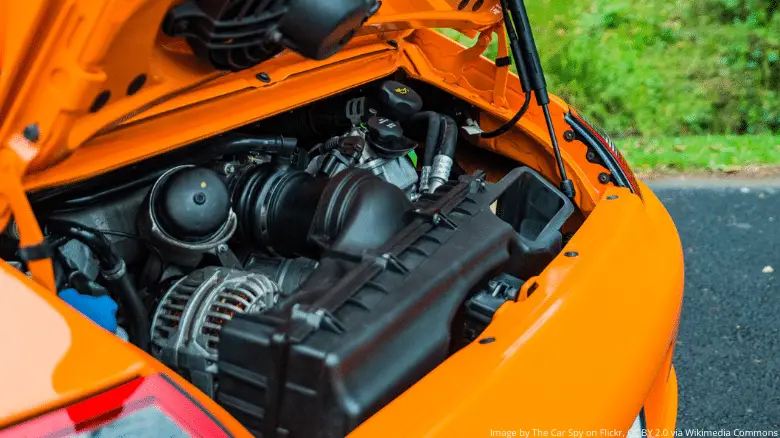 As with any car though, some problems have been noted over the years, particularly with the earlier models. Some of these include:
Cracked coil packs
Leaking radiators
Bad alternator cables
Bore scoring
IMS bearing failure
The last two on this list can be extremely costly, but thankfully are not as common as many people would have you think. In fact, they're extremely rare.
We'll look at the IMS bearing issue in more detail in the next section, as this is often cited as a reason not to buy a Porsche 911.
Thankfully, over the years Porsche seemed to iron-out a lot of the early reliability issues that affected the car, and the later models are much more dependable.
The increased reliability is part of the reason that the Gen II cars are so desirable.
However, the most important thing is to buy one with a full and detailed service history, as this will help to ensure that the car has been well cared-for throughout its life.
Do 997s have IMS problems?
Only a fraction of Porsche 997s experienced the infamous IMS bearing problem. Porsche resolved the concerns by early 2006, and models produced in 2005 are still extremely unlikely to have suffered with the issue.
The previous generation of 911, the 996, along with the original Porsche Boxster, suffered excessively with IMS bearing failures, making it one of the most talked-about problems amongst Porsche owners on the internet.
While a handful of cases were found in the earliest 997 models, it's extremely unlikely to be an issue for you.
That said, some owners of early 997s opted to have an IMS bearing upgrade fitted to their car preventively in order to give themselves complete peace of mind.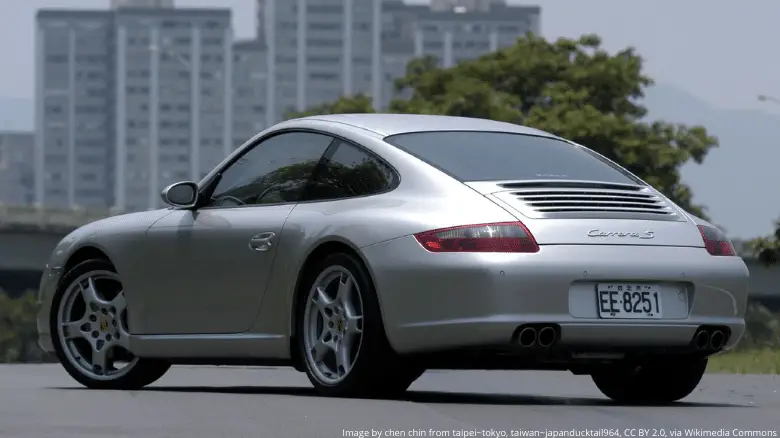 Given that it can cause extensive damage to the engine if it fails, it's unsurprising that many people chose to do this.
Porsche 997 years to avoid
The 2005 997 is the only year to avoid when buying a used Porsche 911, as this was when the IMS bearing issue affected a handful of models.
Despite this, a 2005 model is still a great car and one that will give you years of enjoyment if it's well-cared-for. Plus, if an IMS bearing upgrade has been fitted, then you'll have nothing to worry about.
Other than that, there are not really any other model years to worry about. Generally speaking, however, the later the year the more desirable it is.
What is the best 997 model?
The Turbo S is widely considered the best all-round Porsche 997, thanks to its incredible performance and everyday usability.
The GT3 is also an extremely popular choice, but is more suitable for use on the track than the road. Its rawness can become tiring on long journeys for some.
If you're looking for a more budget-friendly option, then the Carrera S is a great choice. It's not as powerful as the Turbo S or GT3, but it's still an incredibly fun car to drive.
The bottom line is that the Porsche 997 is an amazing car and it would be hard to go wrong with any model. However, the Turbo S and GT3 models are generally considered the best of the bunch.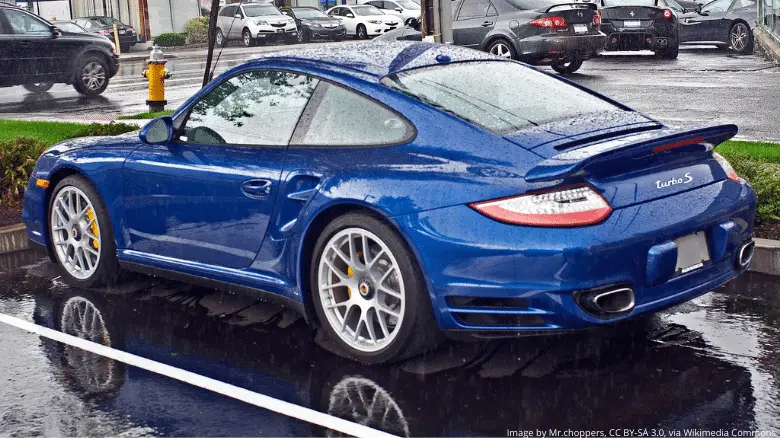 Is the 997.1 or 997.2 better?
The 997.1 and 997.2 both have their advantages, but the 997.2 certainly has a better build-quality and is more desirable thanks to the comparatively low numbers that were produced.
If reliability, upgraded features, and a raspier exhaust note are important to you, then the slightly newer and more expensive 911 is the better choice.
However, the 997.1 is also an excellent car and is still very much sought-after by collectors and enthusiasts.
One huge benefit that the 997.1 provides is that it's significantly cheaper than the newer model. So, if you're on a budget, it's definitely the better choice.
Ultimately, they're both great cars and it really comes down to personal preference as to which one you choose.
The Porsche 997's future classic credentials
So, we've looked at the basic facts and information about the Porsche 997, as well as investigating some of the common questions that people have about them.
Now, let's take a more in-depth look at whether or not the 997 will become a future classic.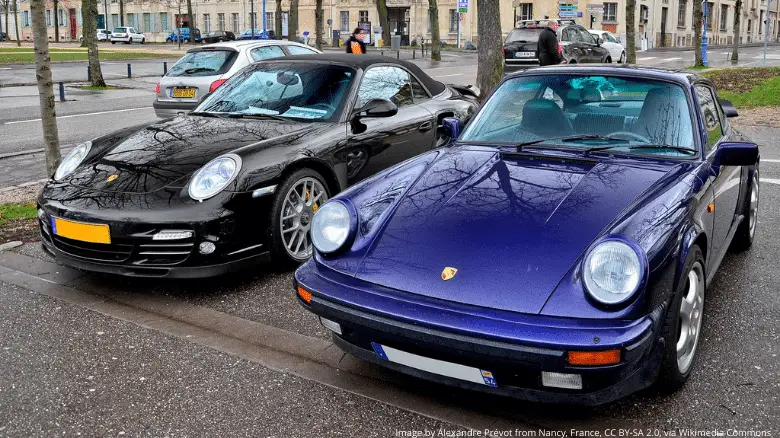 How many 997 Porsches are there?
The 997 was one of the most successful 911s of all time for Porsche, and a grand total of 213,004 were built over the course of its production run.
This includes all variants of the car, from the base Carrera to the GT3 and Turbo models.
The normal future classic car equation indicates that the lower the production numbers, the more collectible and valuable the car will be in the future.
This remains true here, but we don't think that this will necessarily have a negative effect on the 997's overall future classic status. In fact, we think that the large production numbers could actually work in its favor in some ways.
The lower-end 997s offer a great way for 911 enthusiasts (and there are plenty of them) to get their hands on a classic Porsche without breaking the bank.
This could help to create a larger pool of potential buyers for the rarer models in the future, while ensuring a plentiful supply of aftermarket parts for years to come. It's a win-win.
The rarest models include:
911 Sport Classic – 250
911 Speedster – 356
Turbo S – 4,950 built
GT2 – 1,242 built
GT2 RS – 510 built
GT3 – 5,585 built
GT3 RS – 4,141 built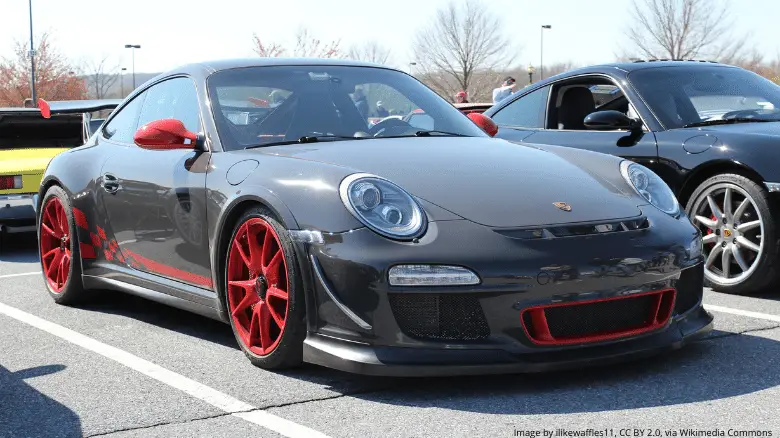 It's also worth noting that there were more 997.1 models built than 997.2, with final production numbers coming in at around 137,000 and 76,000 respectively.
As the saying goes, there's always one for every taste and budget, and this will certainly be true of the Porsche 997 in years to come.
What unique features does the Porsche 997 have?
When it comes to predicting this car's future desirability, the most relevant feature of the 997 is simply that it's a Porsche 911. And we all know what a loyal following these cars have had for many decades.
It was Porsche's second attempt at a water-cooled 911, and after the relatively disastrous reception the 996 received, they very much had to get it right this time around.
And get it right they did. The design is timeless and the driving experience is unrivaled, regardless of the model you choose, which is why the 911 has remained such a popular choice among car enthusiasts for so long.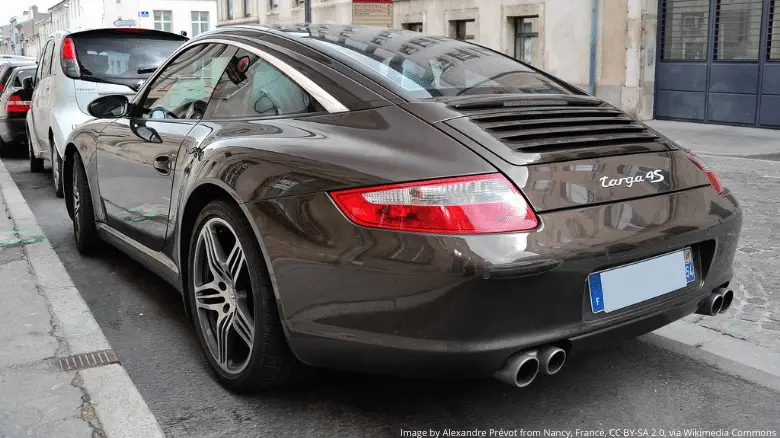 Values have never dropped as low as they did with the 996, which goes a long way to highlighting how well-loved and respected the 997 has always been
Is the Porsche 997 expensive to maintain?
While servicing and maintenance of the 997 is expensive in comparison to the average car, it's not as bad as you might think when compared to other sports cars and luxury vehicles.
How popular a car remains as it gets older depends a lot on how expensive it is to keep on the road. In the 997's case, it can be run relatively affordably if you ensure all preventive maintenance and regular servicing is carried out.
Despite this, regular maintenance such as oil changes and changing the tires will still be costly.
Its relative affordability is great for 997 owners looking to keep costs down, but it does mean that it will take longer for the car to become a true rarity on the roads.
The good news is that, as we mentioned earlier, there are plenty of parts available thanks to the large number of cars remaining on the road.
So, when the time does come to replace something major, you shouldn't have too much trouble sourcing the parts you need.
Is the Porsche 997 collectible?
The Porsche 997 will become a collectible car in the future, but is not currently considered to be one. With the exception of the rarest variants, of course.
997 Carreras will always be desirable cars, but perhaps not considered truly collectible for a number of years. Thankfully, they're still modern enough to be used on a regular basis, and many people continue to use them as daily drivers.
The same can be said of other variants, like the Targa and Carrera S. But, if we focus on the rarer models, things start to look a little different.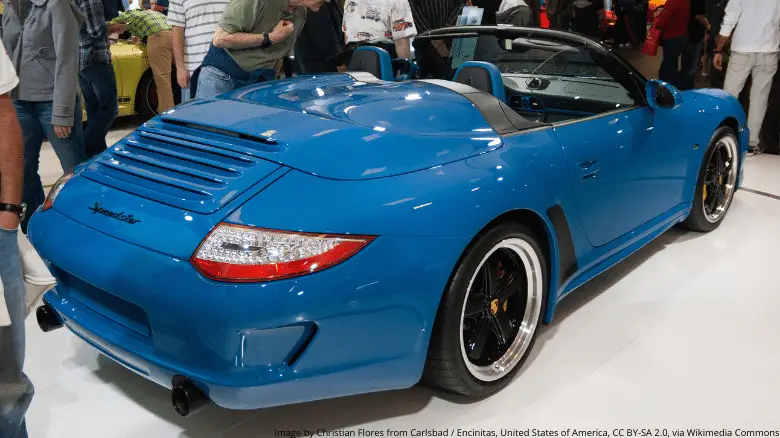 These are the cars that are likely to become true collector's items in the future due to the performance characteristics, rarity factor, and overall desirability of a hot 911.
Are 997 prices rising?
Slowly but surely, 997 prices are rising. After a period of relative stability, we're seeing values begin to increase, especially for the rarer models.
The depreciation curve bottomed out a number of years ago for the oldest 997s, and while these cars have long-offered excellent value for money, demand is beginning to increase.
The current market trend seems to be driven to some extent by a new generation of buyers who are looking for an affordable 911 that still offers plenty of performance and driving pleasure.
In particular, for those buyers in their 30s and 40s who don't want a 996, the 997 is offers the perfect solution.
This is starting to result in increased demand (and prices) for lower-mileage, well-maintained examples of the car.
Any value appreciation is always due to a number of factors, but it seems the secret is out with the 997. We expect those values to continue on the upward trend, albeit with some normal fluctuations along the way.
Is the Porsche 997 a good investment?
The Porsche 997 is bound to appreciate in the long-term, making it a great investment for those looking for a 911 to enjoy now and sell on in the future.
With the 911 having such a strong track record of appreciation, it's no wonder that the newer generations such as the 997 are following suit.
In fact, we love the 997 so much that we bought one ourselves here at The Car Investor. This is our 2007 997.1 Carrera S: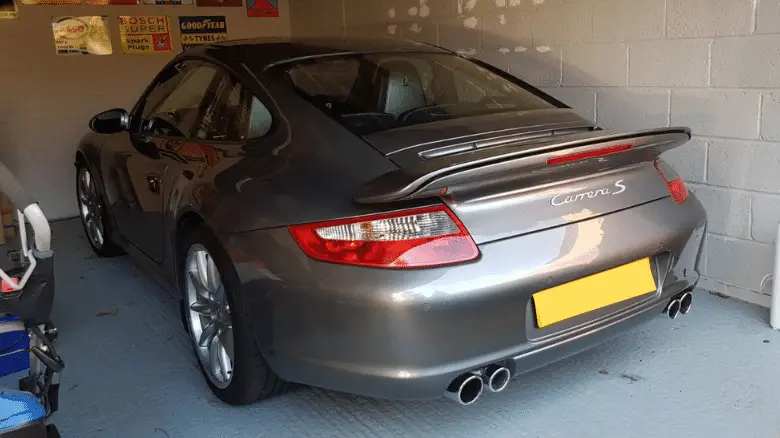 Values will obviously vary depending on the model you buy, and some of the biggest future gains will be reserved for the rarest and most sought-after variants.
If you're looking for a Carrera or similar variant, then values are also likely to continue on their upward trend, but perhaps at a slower pace than some of the other models.
With its immortal design, powerful engines, and impeccable driving performance, it's no wonder that this model is still fondly remembered and cherished by both fans and critics alike.
Final thoughts
The Porsche 911 is a true icon of the automotive world, and the 997 is considered by many to be the definitive version of the modern era.
It will undoubtedly become a future classic, although given its age, it may be a few years before it's truly considered one.
Irrespective of its current classic car status, we still see the Porsche 997 as an excellent investment opportunity, offering both enjoyment and appreciation potential in the long-term.
Ultimately, whether you are interested in buying this Porsche for yourself or as an investment, it's hard to go wrong with the 997.
Its combination of impressive performance and timeless styling make it a true modern classic in every sense of the word.