Get Ahead of the Game:
A Proven Way to Spot Classic Car Trends Early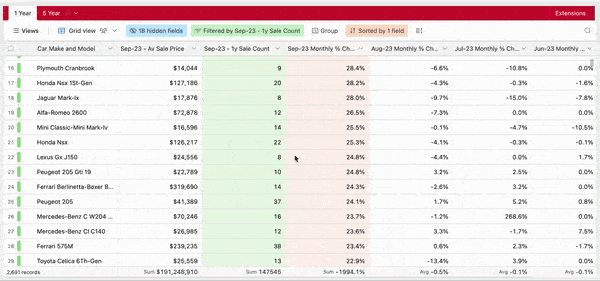 Your key to spotting the next big trend. All wrapped up in a convenience, searchable database.
Access the data we use to analyze the market. Make your own predictions.
I'm Adam, The Car Investor
My journey in the classic car world started at 26, combining my passion for driving with smart, accessible investment strategies, proving you don't have to be rich to get started in classic car investment.
Today, my garage includes a '90s BMW 840 and a V10 engined BMW E60 M5. The cars I buy are a celebration of two of my greatest passions: the joy of driving and the intelligent art of investment.
My insights and experience in the classic car market have been featured on prominent platforms such as MoneyInc, Swagger Magazine, and Top Speed. Click here to learn more about my journey and expertise in the classic car market.
Your journey to smarter car investments starts here.
The latest classic car data analysis, news, and expert articles delivered straight to your inbox.
Register now to see the best and worst performers, every month
You can unsubscribe at any time