Alfa Romeo makes some of the most wonderful looking cars on the planet, and the Brera is a prime example of that. It sits low, has large wheels and a stunning silhouette.

With Alfa's foray into Formula 1 and their newest performance models stealing the headlines in recent years, people are forgetting about some of the cars that took the brand through the 2000s.

The Brera arguably has an even better design than many of the modern cars, but despite the looks it came under some criticism from many motoring journalists with it often being described as 'flawed'.

So will the Alfa Brera be a classic?

The Alfa Brera will be a classic in years to come. Its beautiful looks and short production run mean this Alfa Romeo has all the hallmarks of a future classic.

So we know it's likely the Brera will rise in value in the future, but how many were made, and which engine should you choose?
Alfa Romeo Brera Specs
The Alfa Romeo Brera came with a 2.2 I4 or a 3.2 V6, the latter producing 256 bhp and delivering a 0-60 time of 6.8 seconds. The Brera was also offered with a range of diesel engines, and in its final years of production the V6 was replaced with a 1.75 turbocharged I4 producing 197 bhp.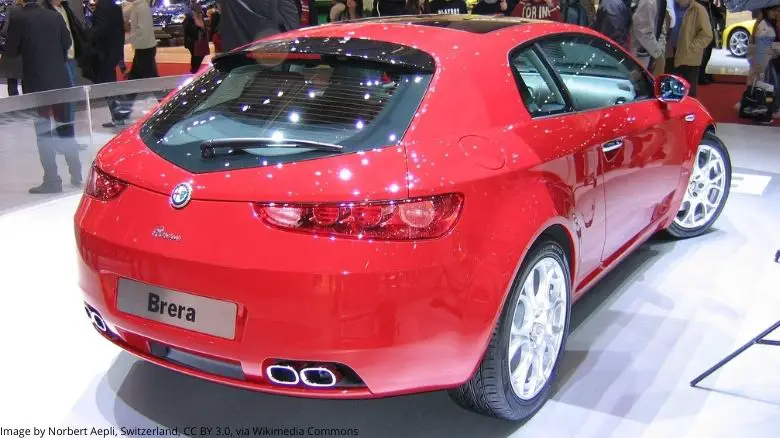 The majority of Brera engines were mated with a six-speed manual gearbox, but the higher performance models came with Alfa's 'Selespeed' automated manual, or the Q-Tronic automatic gearbox.

Alfa Romeo Brera full specs:

| | | | | | | |
| --- | --- | --- | --- | --- | --- | --- |
| Model | Engine | Transmission | Power | 0-62 mph | Top Speed | Years |
| 1.75 TBI | I4 Petrol | Manual | 197 bhp | 7.7 | 146 mph | 2009-10 |
| 2.2 JTS | I4 Petrol | Manual | 182 bhp | 8.6 | 138 mph | 2005-10 |
| 2.2 JTS Selespeed | I4 Petrol | Automated Manual | 182 bhp | 8.6 | 138 mph | 2008-10 |
| 2.0 JTDM | I4 Diesel | Manual | 168 bhp | 8.8 | 135 mph | 2009-10 |
| 2.4 JTDM | I5 Diesel | Manual | 197 bhp | 8.1 | 142 mph | 2005-06 |
| 2.4 JTDM (210 PS) | I5 Diesel | Manual | 207 bhp | 7.9 | 143 mph | 2007 |
| 2.4 JTDM (210 PS) | I5 Diesel | Manual | 207 bhp | 7.2 | 155 mph | 2009-10 |
| 2.4 JTDM Q-Tronic | I5 Diesel | Automatic | 197 bhp | 8.3 | 138 mph | 2008-10 |
| 3.2 V6 Q4 | V6 Petrol | Manual | 256 bhp | 6.8 | 150 mph | 2005-10 |
| 3.2 V6 Q4 | V6 Petrol | Automatic | 256 bhp | 7.0 | 150 mph | 2005-10 |
| 3.2 V6 FWD | V6 Petrol | Manual | 256 bhp | 7.0 | 155 mph | 2008-10 |
How Many Alfa Romeo Brera Were Made?
21,786 Alfa Romeo Breras were made over the course of the five year production run between 2005 and 2010. There were also 12,488 Alfa Spiders (Type 939) produced; this was Alfa's 2-seater roadster version of the Brera coupe.

These production figures include several limited edition models, including the Brera S that was developed in conjunction with British motorsport company ProDrive, and was only available in the UK market. 

Just 500 examples were built, and ProDrive adapted the car's handling to dispel frustrations with the standard model.

The Brera Italia Independent was another limited edition model, with just 900 produced in conjunction with the design company. The adaptations on this model were mainly cosmetic.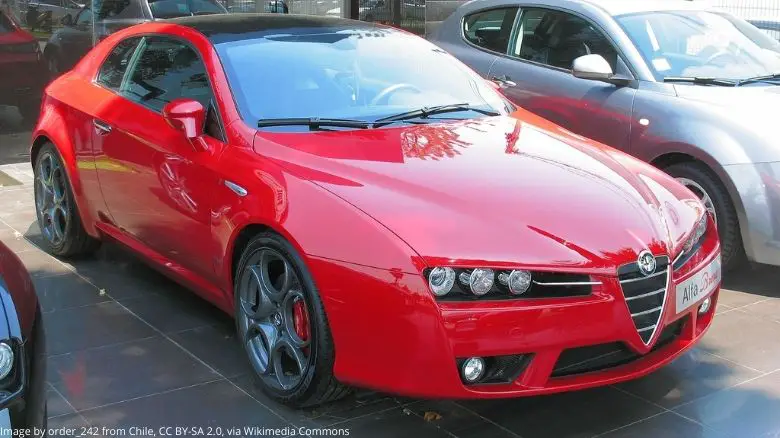 Alfa Romeo Brera USA
The Alfa Romeo Brera was never sold in the USA.

Despite talks of Alfa Romeo launching the Brera in the states in the late 2000s, it was never to be.

Although they have a presence in the US today, Alfa Romeo previously pulled out of the market in the nineties, so those stateside unfortunately missed out on the beautiful Brera.
How Many Alfa Breras are there in the UK?
There are 2,173 Alfa Breras remaining in the UK.

These figures refer to the number of vehicles that are still registered and on the roads in the UK at the start of 2021.

The number of Breras registered in the UK is reducing at 4-5% per year.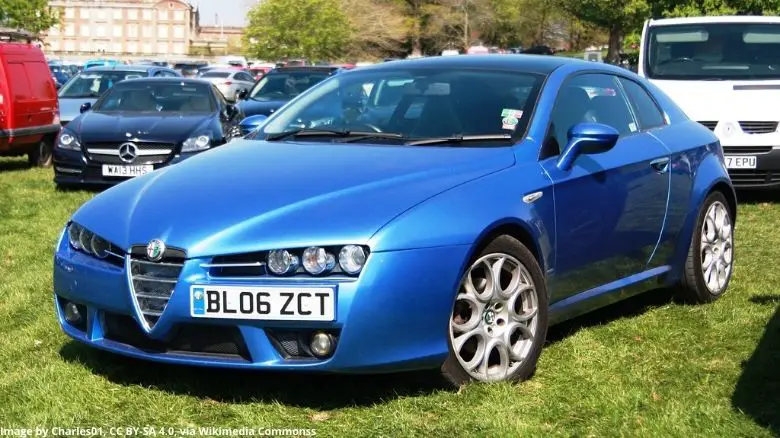 Alfa Romeo Brera Spider
The Alfa Romeo Brera Spider (Type 939) was the convertible version of the Brera, produced between 2006 and 2010.

One year after the Brera was launched, Alfa Romeo unveiled the latest Spider. A name that's been around for many decades, and one that brings pedigree.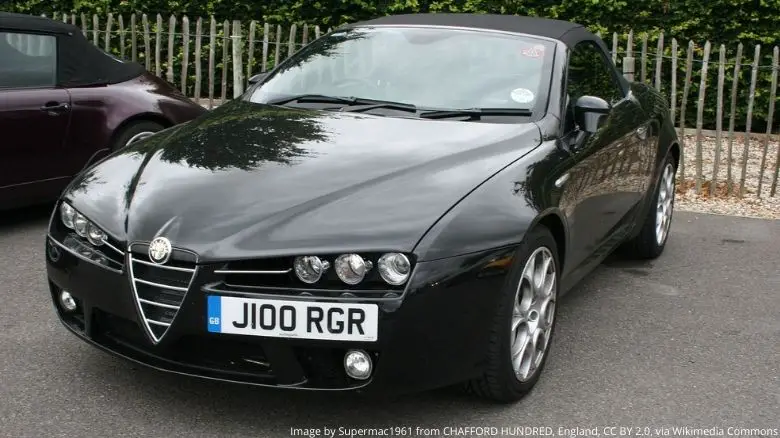 This time, it was based on the Brera and unfortunately, despite its good looks, it didn't receive a welcoming reception from motoring journalists and the car-buying public alike.

The extra weight was felt immediately, and despite having the same V6 engine as an option, the driving experience was rather numb.

Through the bends and on rougher roads the Spider flexed, vibrated and rolled, with every bump reverberating around the cabin.
If it were our money, we'd probably avoid the Spider and go for the Brera.
Is the Alfa Romeo Brera Reliable?
The Brera is reliable for an Alfa Romeo, but there are still a variety of common issues that many Breras will suffer from.

Alfa Romeos have never had the best reputation for reliability over the years. Despite producing some of the best looking cars, unfortunately their uniqueness often comes with some drawbacks in the form of poor build quality.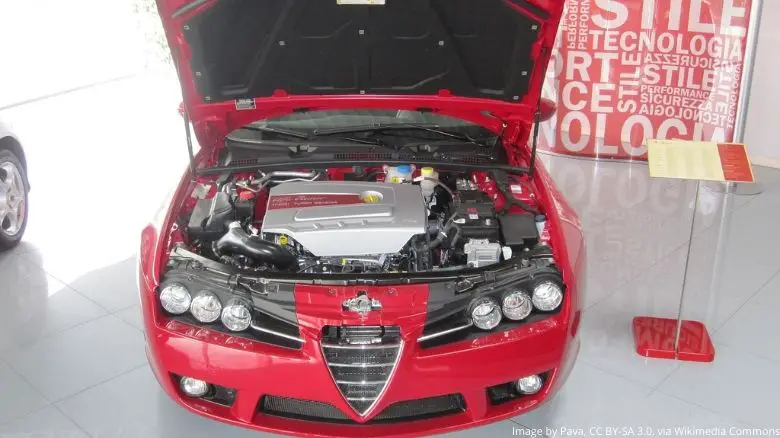 The Brera is not an unreliable car and performs better than Alfas of old, but there are still common complaints to look out for, including:
Undependable electronics
Excessive suspension wear
Steering rack problems affecting earlier models
Diesel particulate filter failure in the 2.4 model
Uneven front tyre wear
Water pump failure on diesel models
Fuel injector failure
Rust on the underside
Reviews from Brera owners report differing experiences of reliability. As with many cars of this age, how the car has been treated by previous owners will be imperative to not getting stung by high maintenance costs once you take ownership.

Those that find good examples tend to report 'surprising' reliability, whereas people who have unfortunately picked up abused examples need to spend hundreds fixing the car up.

The 2.4 diesel seems to be the engine with the most owner complaints and the worst record for reliability.

It was Jeremy Clarkson who once said "you can't be a true petrolhead until you've owned an Alfa Romeo", and Alfa reliability is at the heart of that statement.
Alfa Romeo Brera Price
Alfa Brera prices range from £2,000 for a high mileage car, all the way to £20,000 for a limited edition Brera S.

An Alfa Brera is still a surprisingly affordable car to buy, and you can pick up a nice example that's been well looked after for under £5,000.

The 3.2 V6 will tend to command a premium thanks to its added power, and of course the limited edition models will always be the priciest.
Alfa Romeo Brera – Which Engine?
The petrol 3.2-litre V6 is the best engine that Alfa Romeo fitted the Brera with. It sounds great, pulls well, and complements the overall package nicely.

The turbocharged 1.75 TBI that was offered in the Brera's final years is a close second and is more suited to those who are looking for efficiency combined with power, as the V6 does drink fuel.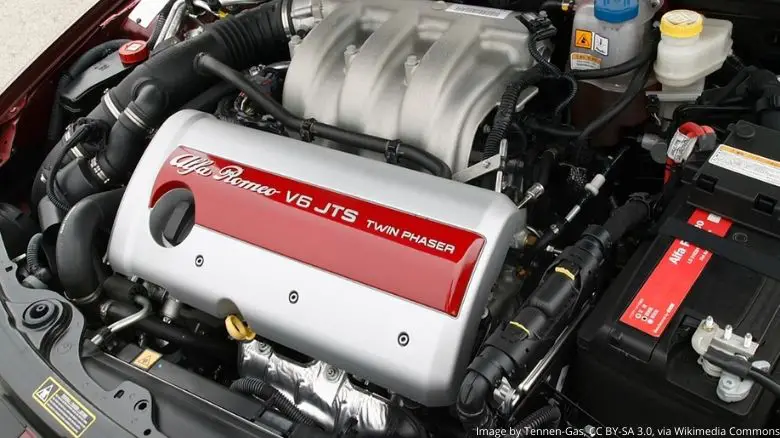 Despite this, we feel the V6 is a fitting engine for the Brera. Its looks are deserved of a substantial engine, and whilst its not the fastest vehicle you'll ever drive, it's quick enough to put a smile on your face.

The 2.2 petrol is slightly underpowered for our liking, and we couldn't quite bring ourselves to choose a diesel engine in something so charming to look at!
Should I Buy an Alfa Romeo Brera?
You should buy a Brera if you want to own one of the most elegant cars ever to be produced by Alfa Romeo. It's not the fastest or the most reliable, but its stunning looks will always turn heads, especially as it becomes rarer with each year that passes.

The Brera is sleek, dignified, and refined. It's one of the most unique designs in modern history and it has all the hallmarks of a future classic.

There are still a fair number on the roads so it's unlikely we'll see any major increases in value any time soon, but as more and more drop out the market each year we expect a steady increase in desirability.

The more powerful V6 is likely to be the most desirable engine in years to come, but don't let that put you off buying one of the other variants for an affordable way to get behind the wheel of a Brera.

The extremely rare Brera S is a sure-fire classic with only 500 ever produced, so you can expect values of these to be significantly higher than other variants.

But as we've seen, your pockets don't need to be too deep if you want a Brera. If you've always wanted to own an Alfa Romeo, this is a great place to start.