A classic car is one that is typically at least 20 years old and has a distinguishing feature, such as rarity. As demand for these cars increases over time, so does their value.

Classics are popular with celebrities, sports stars and other high worth individuals all over the world, so are classic cars expensive?

The rarest classic cars are expensive, but there are also affordable classic cars available to suit all budgets. Whilst it's true that many of these cars are expensive to run, the maintenance on certain classics is very reasonable. You don't have to be wealthy to buy a classic car.

So classic cars can be expensive, but how much should you pay for a classic car, and is it expensive to insure them?
How Much do Classic Cars Cost?
You can expect to pay anywhere between $10,000 and $50,000 for a classic car that's in good condition. If you're looking for one of the rarest and most sought-after classic cars, then prices can go into the millions. But there are also plenty of cheaper classics out there to get started with if you're on a budget.

You don't need to have significant wealth to buy a classic car and there is something for everyone at every price range. There are plenty of enthusiasts who start out by paying less than $10,000 (£7,000) for their first classic car.

The rarer the car you're looking for, the more it will cost. Collectors pay a premium for cars which:
Were only built in limited numbers
Are in excellent condition
Have low mileage
Have a unique selling point (such as a unique history, or color)
These factors will drive up costs of such cars, as demand will generally outstrip supply.

Whilst most classic cars are worth under $50,000, there are some that only the super-wealthy can afford. Rare sports cars such as the McLaren F1 and the Ferrari 250 GTO command staggering price tags. One McLaren F1 sold for an astonishing $19.5m, and a 250 GTO sold for an eye-watering $48m.
How Much Should I Pay for a Classic Car?
The price you should pay for a classic car will depend on its rarity, condition, age, mileage, and whether it has any other unique selling points. Values of classic cars vary greatly, so be sure to research the market before buying to ensure you're getting a fair deal.

Whilst classic cars can be very rewarding to own, they can also be costly. Certain makes and models of car will command higher prices, and be more expensive to run. As with any investment, only spend what you're willing to lose.

It's very important to thoroughly research the classic car you're looking to buy online before committing to a purchase. This will give you a rough idea of how much to pay for your classic. 

Once you have a price range in your head that you're happy with, you can start viewing potential cars to buy. Stick to your guns, and don't spend more than you were willing to put down no matter how persuasive the seller is.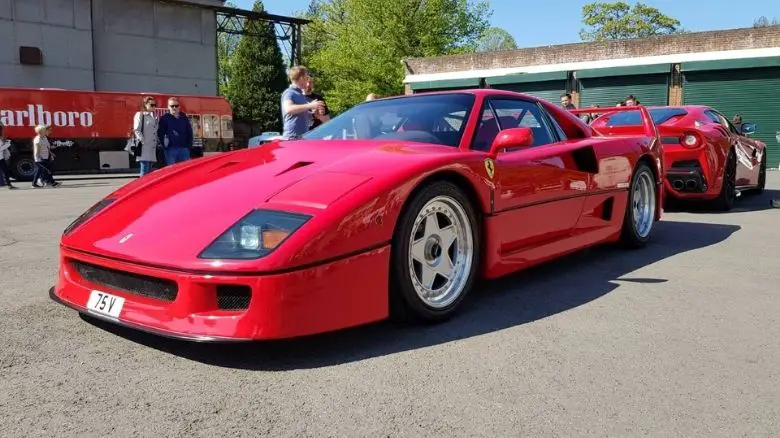 Here are some examples of which investor grade classics you can get for your money:
$5k – $10k (£3.5k – £7k): Mazda Miata (MX-5) Mk1
$10k – $20k (£7k – £14k): Mercedes SL500 (R129)
$20k – $30k (£14k – £21k): Porsche 944 Turbo
$30k – $50k (£21k – £36k): Chevrolet Corvette C3
$50k – $100k (£36k – £72k): Ferrari 308 GTS
$100k – $200k (£72k – £145k): Porsche 911 (930) Turbo
$200k – $500k (£145k – £360k): Lamborghini Murcielago
$500k – $1m (£360k – £720k): Aston Martin DB6
$1m – $5m (£720k – £3.6m): Ferrari F40
$5m + (£3.6m +): Ford GT40 Mk1
Are Classic Cars Expensive to Maintain?
The amount you pay for maintenance on your classic car will depend on how expensive parts are for the particular model, how complex the car is to work on, and whether you need a specialist to undertake the work for you. If you're able to undertake the work yourself, it will be far cheaper.

Classic car maintenance costs vary drastically between different makes & models. Maintenance for high-end sports cars such as Ferraris or Lamborghinis often requires a specialist to complete the work, so labor charges will increase the cost significantly.

Older and less complex cars can often be maintained more cost-effectively, although some spare parts may be hard to come by. These simpler cars are popular with enthusiasts as they can work on them themselves, and can save the labor costs a garage would charge.

The condition of the car also significantly affects the ongoing cost of maintenance. If your car has been well looked after throughout its lifetime, you can expect to be spending far less. However, if it has been abused and regular servicing has been missed then you'll end up paying the price.

It's sensible to carry out maintenance work preventatively on classic cars to avoid higher costs further down the line. Many owners do this, and report relatively low overall maintenance costs as a result.

When buying a classic car, you should research how much other owners have spent on maintenance costs during their ownership to give you an idea of how much you may need to spend.

There is plenty of information available on the forums, and other owners will answer your specific questions.
Is it Expensive to Own a Classic Car?
It can become expensive to own a classic car. Not only do you have to think about ongoing maintenance costs, but there are also storage, insurance and annual inspection costs to think about.

A classic car is unlike many other investments in that you will need somewhere to store it. If you have a garage at home then great, but if not you will need to rent one or find a local car storage facility. Both of these options carry a monthly cost.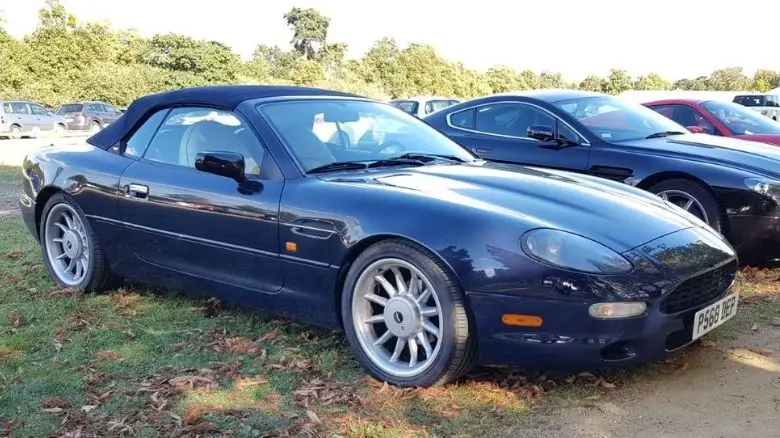 You will also need to consider car insurance, and in some countries road tax. Whilst classic car insurance can be cheaper than regular car insurance, it's still an ongoing cost that will need to be factored into your budget.

Most countries require an annual inspection, as do some states in the USA. An annual inspection is a government's vehicle roadworthiness check, and if your car fails then you may not be allowed to drive it away until the issues are resolved.

Depending on how much you use your classic car, you will also need to think about wear and tear items such as tires. 

If your car is used regularly it's also more likely to experience bumps and scrapes from other not-so-careful road users and pedestrians. Bodywork repairs are another potential cost to factor in.
Are Older Cars More Expensive?
Not all older cars are more expensive than newer cars, but some rarer models can become expensive to maintain if they have been left to deteriorate and are in poor condition. Older cars are less complex than newer cars, so can be cheaper to fix.

Newer cars have more modern components which have covered fewer miles, so will be less likely to break at a cost to the owner in the short term.

New cars also usually come with a warranty, so if anything does break the owner can recoup the costs.
Why Are Older Cars More Expensive?
The number one reason that older cars are more expensive to maintain than newer cars is down to the mileage they've covered and the age of their components. Also, replacement parts are harder to source and can be more costly. 

If an older car has not been properly cared for or serviced according to the manufacturer's schedule there will inevitably be far greater maintenance costs for the current owner.
Is it Expensive to Insure a Classic Car?
Classic car insurance is actually not expensive at all, and works out far cheaper than regular car insurance. Insurance companies know that classic car owners take good care of their cars and cover less mileage than in regular cars. 

Not only that, but classic car owners are often older and have more experience on the road. Insurance companies know that classic owners are generally more sensible drivers, and more often than not have access to another car as their 'daily driver'.

Less risk to the insurance company equals cheaper insurance for the classic owner.
How do you Pay for a Classic Car?
Many people save up the money to buy a classic car, but you can also apply for a classic car loan.

There are plenty of companies that offer financing on classic cars, which is an increasingly popular way to pay.

There is still a large proportion of people who put money aside for years with the goal of one day buying a classic car. It can act as a great motivator for car enthusiasts to save money.
Should I Buy an Expensive Car?
Buying an expensive car is a decision you should think very carefully about. New cars can lose significant amounts of value in depreciation very quickly, but older cars are more likely to retain their value for longer and even increase it in some cases. Either way, if you can't afford the expensive car you want, you shouldn't buy it.

If you do decide to go ahead and purchase an expensive car, a classic car is often a more prudent decision as it's less likely to depreciate.

If you do decide to buy an expensive classic car, ensure you keep enough money aside for regular maintenance work.