Table of Contents
Do you love the sound of a V10 engine? If so, you're in luck, because a handful of high-end cars have been fitted with this type of high-revving engine over the years.
In this article, we will explore 10 of the best cars that have V10 engines. We'll take a look at what makes these vehicles so special, and why you might want to consider buying one yourself, before it's too late!
So sit back and enjoy the ride, here's our list of the 10 best V10 cars.
10. Audi S8 (D3)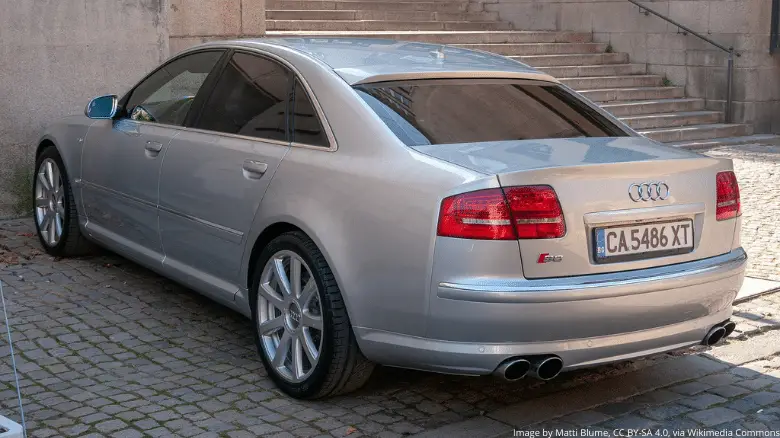 In 2006, Audi released the latest version of its ultra-luxury sedan, and this time it was sporting a 5.2l V10 engine.
With a handful of subtle aesthetic upgrades, the S8 was barely distinguishable from the standard A8 from the outside. But once behind the wheel, the difference was clear.
With 450 horsepower on tap, the S8 could reach 60 mph in just over five seconds. It may not be the quickest V10 on this list, but its performance figures are still very impressive given its size.
And of course, it had that renowned Audi build quality and luxury interior that made it such a joy to drive.
9. Lamborghini Gallardo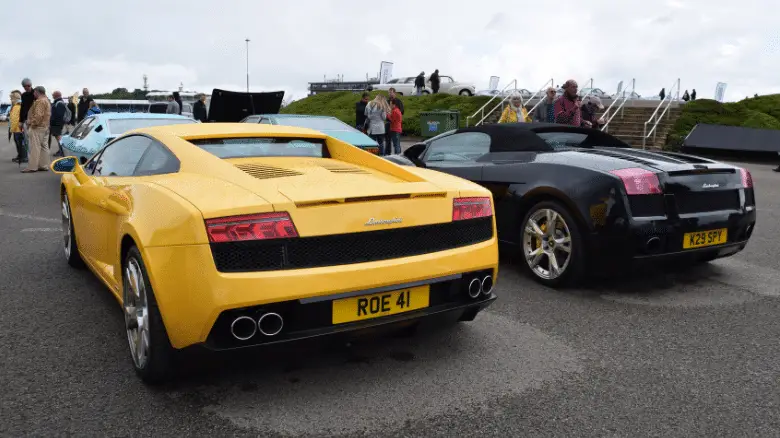 The Lamborghini Gallardo was launched in 2003, and was the first V10-powered production car to be produced by the Italian supercar company.
With Lamborghini having been recently acquired by the Volkswagen Group, of which Audi is a part, the Gallardo's engine was largely based on Audi's 4.2l V8.
With the earliest Gallardos producing 493 horsepower and reaching 0-60 mph in just 4.2 seconds, it provided effortless acceleration, and sounded fantastic doing it too!
By the end of its 10 year production run, a number of different Gallardo models had been released. The LP570-4 Supperleggera was the pick of the bunch for many, producing a huge 562 horsepower.
The Gallardo was replaced by the Huracan in 2014, but it remains an iconic car in Lamborghini's history.
8. Audi RS6 (C6)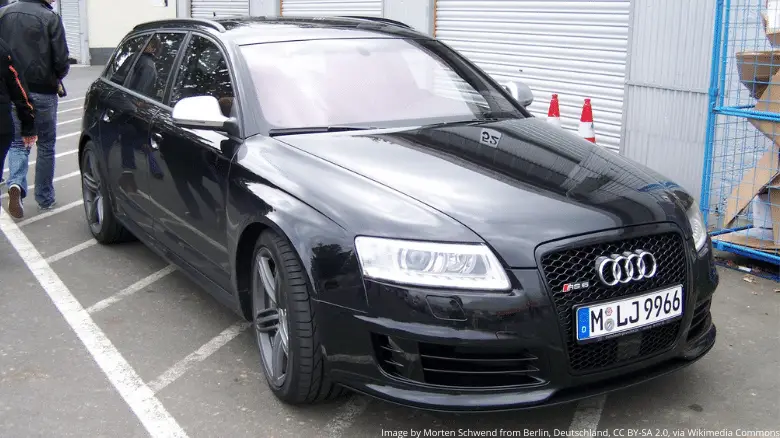 The second generation Audi RS6 (the C6) was launched in 2008, and unusually for a super sedan, it came with a V10 engine.
It was a twin-turbocharged engine and produced an astonishing 563 horsepower. It could reach 60 mph in 4.6 seconds, and had a top speed of 170 mph when the speed limiter was removed. Not bad for a family car!
The Audi RS badge has always been special, and bringing a V10 to the party made the C6 RS6 even more special.
7. Dodge Viper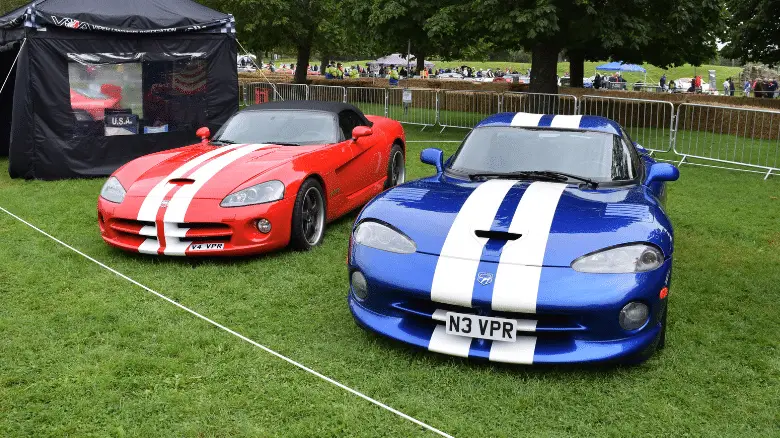 The Dodge Viper is perhaps America's best known supercar, and has been around since the early '90s.
A staggeringly large 8l V10 engine was the choice of powerplant from the very beginning, giving it the raw power that it's become renowned for.
The original Viper produced 400 horsepower, but that figure has increased significantly over the years, along with the engine displacement.
The Viper has a fanatical following, and it will always be recognized as an American icon.
6. Lamborghini Sesto Elemento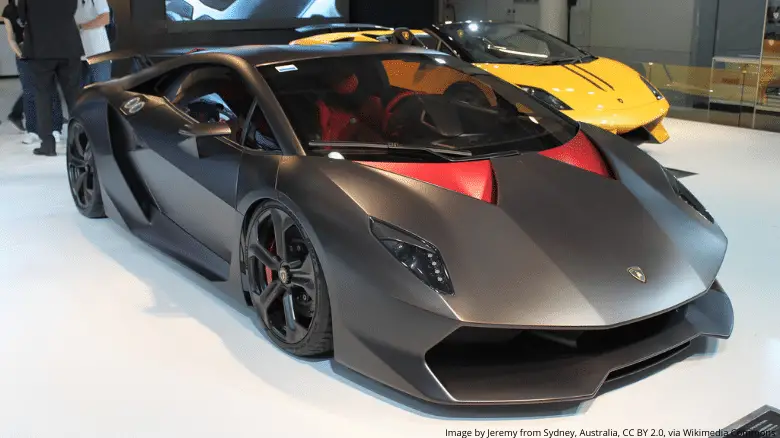 An ultra-rare track-focused car, the Sesto Elemento is often overlooked when it comes to V10-powered cars.
With its carbon fiber construction, and lack of any creature comforts, it's certainly not a car for everyone. But for those who appreciate its raw performance, it's a true gem.
The Sesto Elemento was powered by Lamborghini's ubiquitous V10 engine, and only 20 examples were ever produced… each one costing nearly $3m when new.
Needless to say, you're unlikely to ever see one out and about. But if you do happen to come across one on the track, keep an ear out for that glorious engine note!
5. BMW M5 (E60)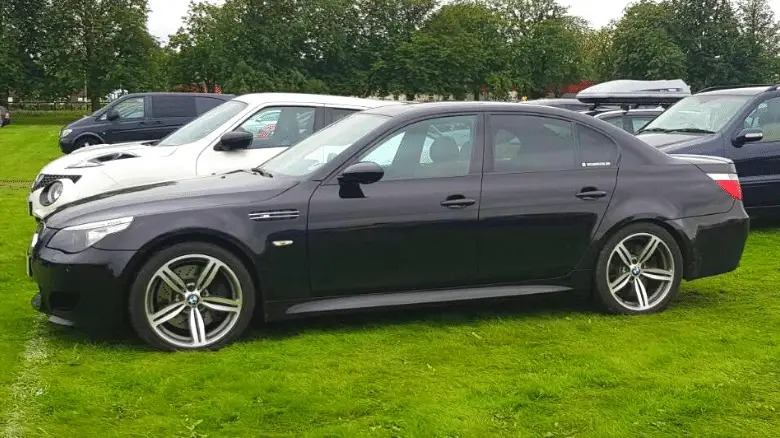 When BMW told the world it was going to fit its new M5 with a V10 engine, petrolheads everywhere rejoiced.
The M-Division had always been about creating the ultimate performance car, and the E60 M5 was no different. It produced a monstrous 500 horsepower from its naturally aspirated 5 liter engine, and could reach 60 mph in 4.3 seconds.
With the limiter removed it could reach 204 mph; unheard of for a four-door sedan!
But the M5 isn't simply about speed; its luxurious interior, and impressive handling characteristics make it a true all-rounder. Not to mention the epic sound from that V10 engine with a pitch-perfect exhaust note.
And it gets better, because BMW also fitted the same S85 engine to the M6 of the same era.
The M-Division has since moved on to turbocharged engines, but the E60 M5 and the E63 M6 will always be remembered as performance icons.
4. Audi R8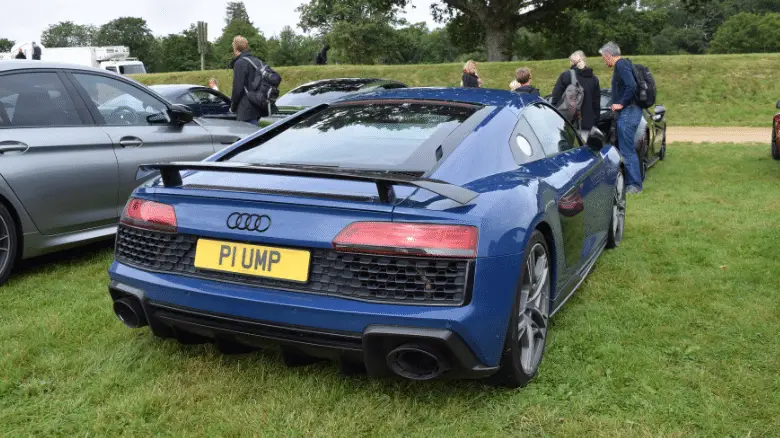 With Audi's new-found connections to Lamborghini in the 2000s, it was only a matter of time before the German company put a V10 in a mid-engined supercar of their own.
Enter the R8, which was introduced in 2006 and has since become one of the most iconic Audis ever produced.
While the equivalent Lamborghini was perhaps a little raw for the average buyer, the R8 was designed to be an everyday supercar, and came fitted with Audi's quattro all-wheel-drive system to really put the power down effectively.
With the modern R8 V10 Plus producing in excess of 600 horsepower, it's safe to say that Audi has built a true performance monster.
Onto the top three…
3. Lamborghini Huracan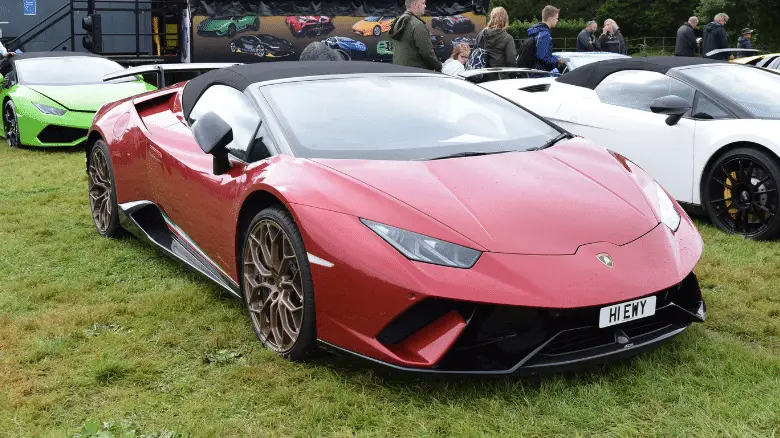 The Huracan makes it to number three in our list, and is perhaps the most well-rounded V10 Lamborghini we've ever seen.
First introduced in 2014 to take over from the Gallardo we mentioned earlier, the Huracan quickly became a firm favorite amongst petrolheads.
With a naturally aspirated 5.2l V10 developed jointly by Audi and Lamborghini, the Huracan also produces in excess of 600 horsepower.
For many people there is a choice to be made; either the thoroughly German R8, or the wild Italian Huracan. But with both cars being so closely related, it's hard to split them!
We love the Huracan thanks to its blend of performance and fantastic styling, and as a result it takes a firm third place finish in our list of the best V10-powered cars.
2. Lexus LFA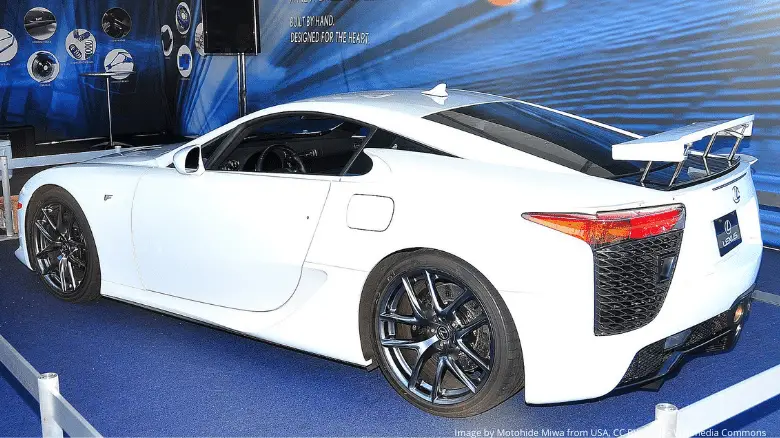 The first entry for a Japanese car in this list, and it goes straight in at number two for a variety of reasons.
The LFA was a halo car for Lexus, and its development took over a decade. The result was nothing short of spectacular. Despite this, when it was launched it was viewed as overpriced, and Lexus actually ended up losing money on each car they made.
However, as the years have passed the LFA has come to be viewed as a true Japanese modern classic. It was powered by a naturally aspirated V10 engine that produced 563 horsepower, but what made this car really special was the noise it made.
With a redline of 9,000 rpm, and triple tail-pipes mounted in a triangular formation, the LFA sounded like no other car on the road. In fact, it more closely resembled a Formula 1 car of a bygone era.
The LFA was truly a work of art, and is deserving of its place in the top two. But it is exceedingly rare, and only 500 were built.
1. Porsche Carrera GT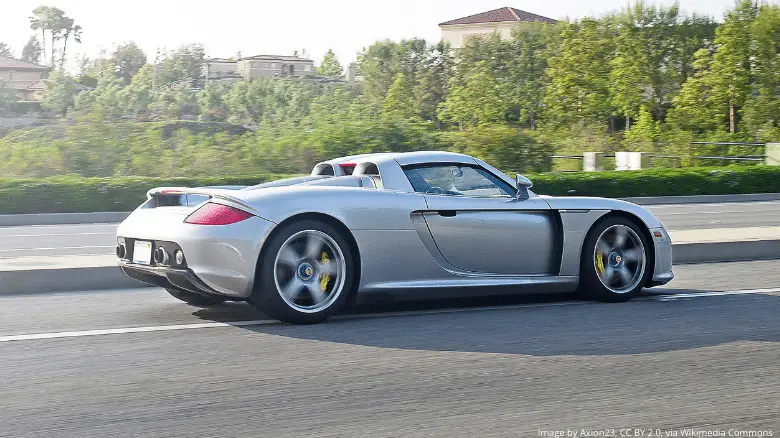 When Porsche set out to create a hypercar to rival the likes of Ferrari and Lamborghini, they knew they had to go all out. And that's exactly what they did with the Carrera GT.
The GT was launched in 2004 and was powered by a naturally aspirated 5.7l V10 engine that put out an incredible 603 horsepower.
However, it was the way that Porsche designed and built the engine that made it so special.
It was actually derived from a unit that was originally intended for use in Formula 1 in the early '90s. But when the project was canceled, Porsche later decided to put the engine into a road car instead.
And what a road car it is! The Carrera GT is widely regarded as one of the greatest cars ever made, and its screaming V10 engine is a big part of the reason why.
Just 1,270 Carrera GTs were ever built, which also makes it one of the rarest V10-engined cars in the world. But that just adds to its allure.
In our view, the Carrera GT is very deserving of its place at the top of this list, although any of the cars here would make a fine addition to a petrolhead's garage.
So there you have it, our list of the best V10-powered cars in the world. We hope you enjoyed reading. Until next time… happy motoring!