Classic cars are a unique form of transportation that have captured the hearts of many. There are, however, certain challenges involved in using such a vehicle every day.

Classic car enthusiasts tend to want to show off their cars and are keen to drive them as often as possible. So can you daily drive a classic car?

You can daily drive a classic car, but more regular maintenance will be required than if you were to drive a modern car. Considerations should be made regarding the lower safety standards of classic cars, additional wear and tear on the vehicle, and additional fuel costs.

So we know it's possible to daily drive a classic car, but how many miles can you put on a classic, and do we drive our classics every day?
Can You Insure a Classic Car as a Daily Driver?
Typically classic car insurance policies are conditional on limited mileage and the owner having use of another car as a daily driver. If you want to insure your classic car as a daily driver, you will need to take out a regular insurance policy.

Classic car insurance companies can offer such low rates because of their strict requirements, which often include the car being kept garaged, low mileage covered annually, and the use of another car as the daily driver.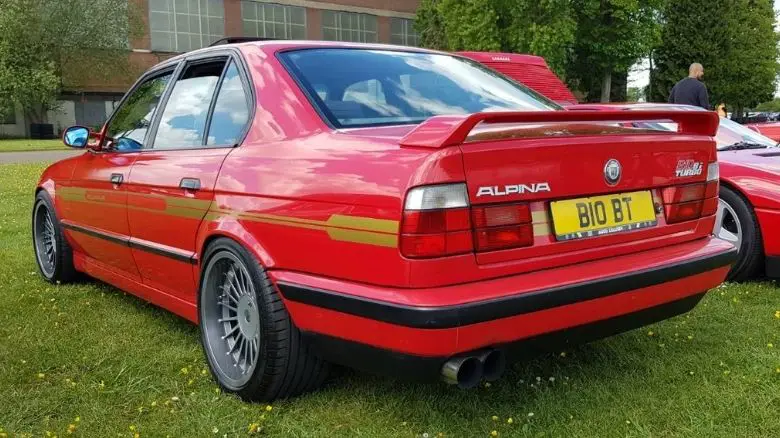 It's perfectly fine to insure your classic on a standard insurance policy, but there are some things you will need to be aware of:
The policy may be more expensive than a similar classic policy
The insurance company may only cover the car to a limited value
The good news is that as there are plenty more insurance companies offering standard policies than classic policies, you will be able to shop around to get the best price. 

But using your classic everyday elevates the risk for the insurance companies, so you can still expect it to be more costly than a classic policy.

There have been cases involving classic cars that have been involved in crashes and the standard auto policy has only paid out on the predetermined market value of the car, rather than the full value.

Be sure to check the value that the insurance company is covering before taking out the policy. It may be possible to get an appraisal beforehand to ensure they cover the full value of the car.
How Many Miles Can You Put on a Classic Car?
You can put as many miles on a classic car as you want, but consider the implications of doing this. If the car covers significant mileage you will need to ensure that regular maintenance is carried out, and it may also devalue the car when the time comes to sell. Check if the insurance policy limits annual mileage to 2500, as many classic policies do.

Classic cars are not just transportation, many people also see them as an investment. A lot of them never get driven because they're just kept in the garage, never to be seen by anyone except the owner who takes it out for a spin around the block maybe every month or so.

But it doesn't have to be that way. There are plenty of people out there who don't care about the future resale value of their classic, they just want to drive their classics. And that's absolutely fine, cars were meant to be driven.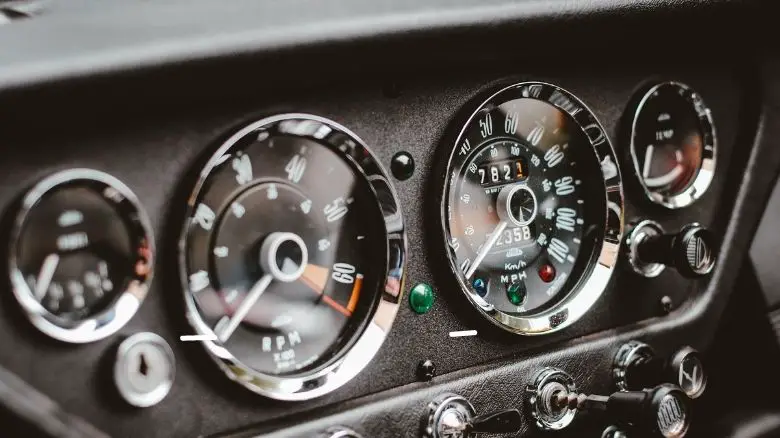 For those who wish to drive their classic everyday, the most important thing to consider is the maintenance. Aging cars will require a lot of looking after if used regularly, otherwise they can end up regularly breaking down.

There is a middle-ground too; those who want to drive their classics as often as possible, but still want to retain as much value. For those people it's advisable to have a second car as a daily driver and only use the classic at the weekend or on special occasions.

Many classic car insurance policies will also stipulate that 2500 miles per year is the maximum amount that can be covered, although this number is often negotiable. If you were to insure your classic on a regular policy, this could be increased to as many miles as you want.
How to Make a Classic Car a Daily Driver?
To make a classic car a daily driver you need to make it reliable. This can be achieved by carrying out regular inspections and performing preventive maintenance. You can also upgrade certain components such as brakes and lights to modern alternatives. Be sure to change your classic policy to a standard policy too.

Preventive maintenance is critical before turning your classic car into a daily driver. Classic cars are often old and many of the components will be in need of replacement. 

If any one of those components fails when you're driving, it could cause a breakdown.

Do some online research regarding the work that needs to be carried out on your particular car, or take it to a specialist for an inspection.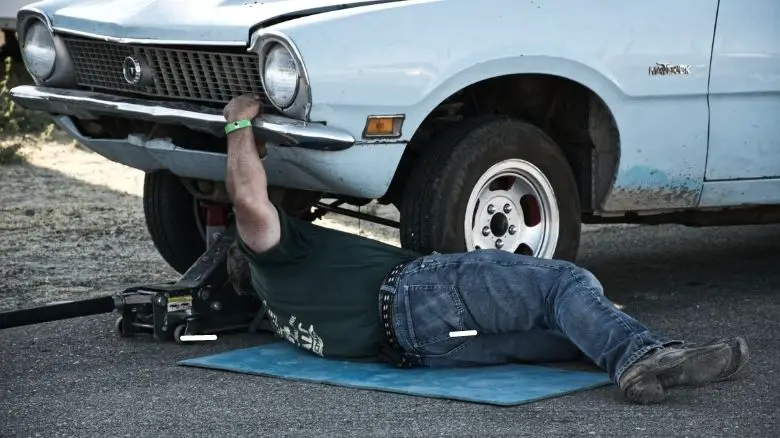 If this preventive maintenance is carried out correctly and you stay on top of any further maintenance issues that arise, you'll be much less likely to break down when using the car regularly.
Despite this, classic cars are almost always less reliable than their modern-day equivalents.

Read more: Are Classic Cars Reliable?

Certain components can be upgraded if there are modern alternatives that fit your car. This will be much better and safer when using your classic as a daily driver, and you'll be much less likely to get into an accident.

If your car is insured on a classic policy you will need to check the policy wording to ensure you're not breaking any of their conditions, such as maximum annual mileage. You may need to switch to a regular policy, or negotiate the terms.
Do We Daily Drive Our Classic Cars?
Here at The Car Investor we own and drive several classic cars. During the warmer months most of our cars are used regularly, but only one of them can be considered a daily driver.

The 1995 Mazda Miata / MX-5 has proved a fantastic everyday car since we bought it back in 2017. Whilst our weekly mileage requirements aren't huge, it's always been reliable with only basic maintenance needed. It's never let us down.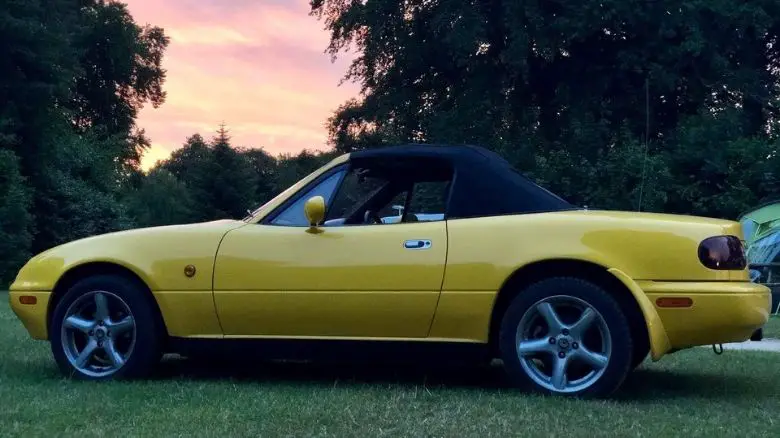 It's more tricky to use it regularly in the winter months due to the risk of corrosion, so it stays garaged for the majority of the time over the colder months.

Our 2007 BMW E60 M5 can be considered a modern classic, and we use this at weekends and on special occasions. It can be relied upon whenever it's needed and brings a modern feel to classic motoring, but does require plenty of ongoing maintenance even when it's not in regular use.

Our BMW 840 and Porsche 944 are used sparingly throughout the course of the year, but are sometimes used for road trips. Our last trip covered nearly 3000 miles over the course of three weeks, and neither car had a single issue other than a bulb blowing with a few miles to go. An easy fix.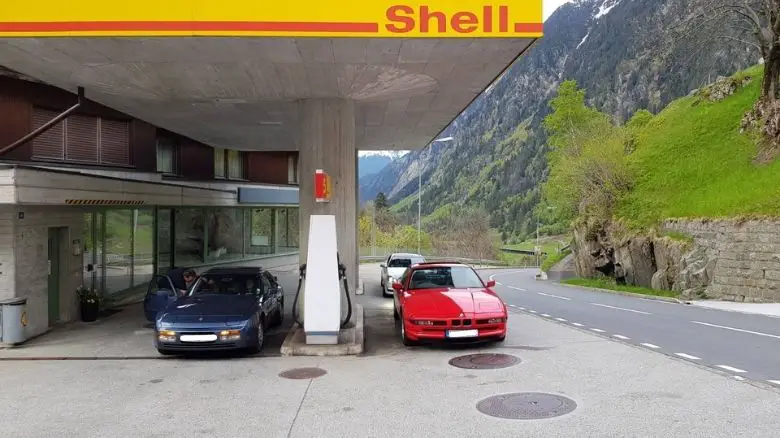 Before going on these trips we have the cars inspected by professionals and perform any preventive maintenance work that we feel necessary. For the duration of those trips, they're used for several hours a day, every day.
Can I Drive my Classic Car Everyday?
Driving a classic car everyday is definitely possible but you need to consider the extra maintenance involved, the poor fuel economy, and the lack of safety features that classics possess. You'll also need to have the correct insurance in place. If you're happy with all of this, there's no reason not to drive it everyday.

You will need to consider that you won't have the same driver comforts or safety features that you would find in a modern car. They also won't be as efficient so you'll end up paying more in fuel, and aren't usually as fast either.

But the involvement you get from driving a classic car cannot be beaten by a modern car. The thrill of the drive, the sound it makes, and the looks you get from passers-by all make the experience worthwhile.

In our view, classic cars should be driven as often as possible as long as they're looked after accordingly. 

So whether you decide to use your classic everyday or just save it for special occasions, the main thing is to set yourself realistic expectations of the extra energy, time, and costs that regular classic motoring involves. If you can do that, it will all be worth it.