Table of Contents
Audi is a well-renowned and popular car manufacturer known for its high-quality and durable vehicles. However, it has come to light that some Audi engines may burn oil excessively.
So, do Audis burn oil?
All Audis burn oil to some degree, but a handful of models have been identified as burning more oil than would normally be expected. While Audi claims this is normal, there have been lawsuits filed against the company for problems stemming from the excessive oil consumption.
But which Audis are affected by this issue, and what can you do if you own one of these cars?
In this article we will explore the issue in depth and investigate whether Audi has done enough to address the problem.
Is it normal for Audis to burn oil?
Burning some oil is considered to be normal throughout the course of an Audi engine's life. But in some Audi engines, this oil burning is excessive.
Like all engines, Audi engines will always consume a small amount of oil as part of the engine's normal operation. This is particularly true of high-performance engines that put out a lot of power and put stress the engine.
But Audi has been inundated with complaints over the last decade referring to excessive oil consumption in a number of its cars.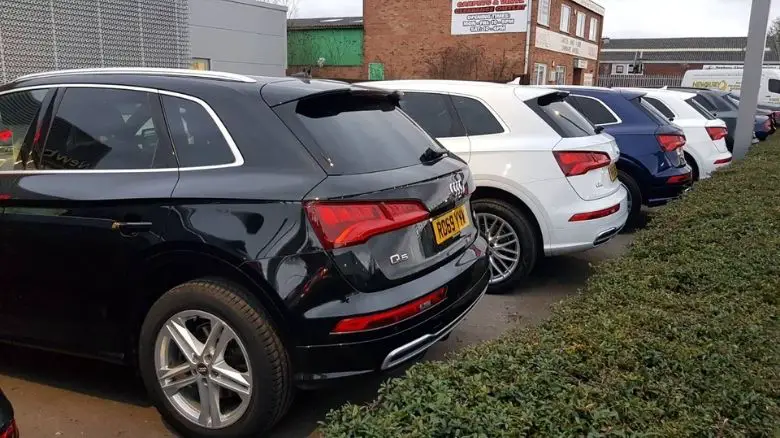 This has been such a widespread problem that consumer rights groups have become involved, and investigations have been launched into the issue.
Which Audis have oil consumption problems?
Audi A3, A4, A5, A6, Q3, Q5, and TT models that were manufactured between 2012 and 2017, and were fitted with the company's 2l turbocharged engine have all been affected by oil consumption problems that eventually cause engine damage.
There is evidence that cars built as far back as 2008, and fitted with the 2l and 1.8l TFSI engines were also affected.
There have also been reports that some 3l V6 engines can suffer from excessive oil consumption, although these reports are less widespread.
The problems have been known about for many years, but no significant action was taken until 2014 when a class action lawsuit was filed against Audi in the USA.
Whether the evidence is merely anecdotal or the result of wide-scale investigations, it is clear that there are issues surrounding the excessive oil consumption in some Audi engines.
What causes Audis to burn oil?
Lawsuits allege that a design flaw in certain Audi engines causes excessive oil burning. The flaw relates to the piston rings leaking oil into the cylinders where it is burnt off at a much quicker rate than normal.
While there can be a range of different reasons that an Audi is burning oil, many owners in recent times may have found that their cars are getting through high amounts of oil because of a problem with the engine's piston rings. Or rather, that is where the evidence is pointing.
Over time, these leaks can lead to far worse oil consumption and even greater damage to the car if fragments of the piston rings break apart and enter the engine.
It has the potential to cost the unfortunate owner thousands in repairs, not to mention the much-depreciated resale value of the car.
In some cases there have been reports of engines failing before the 80,000 mile mark as a result of this problem.
Although many people believe Audis are known for their reliability, this is one situation where a problem with a relatively new car has caused a lot of anger and upset for paying consumers.
The lawsuit against Audi
In 2014 Audi agreed to settle a lawsuit in the USA that alleged a manufacturing defect caused excessive oil consumption problems, but this only covered certain cars built up until 2011.
In 2021 a new lawsuit was filed to extend the claim to cars built up to 2017.
The previous lawsuit only covered three cars; the '09-'11 Audi A4, the '09-'11 Audi A5, and the 2011 Audi Q5. The latest lawsuit involves many more cars than that, as we established earlier.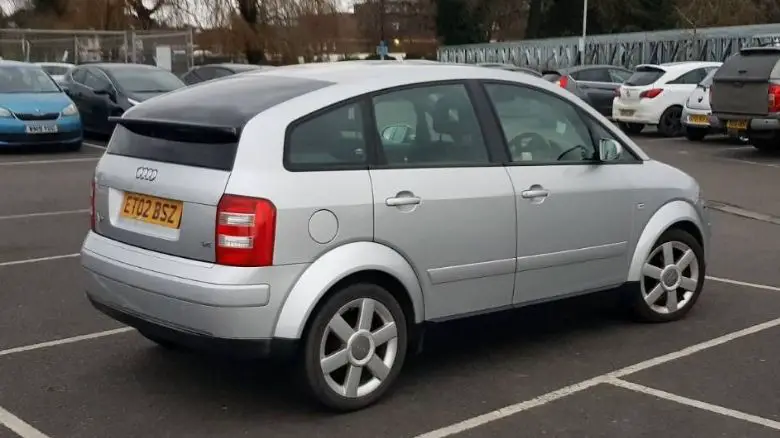 Although Audi's parent company, Volkswagen, previously settled and agreed to replace the relative engine components on over 125,000 cars, the company did not admit fault during the case.
Audi argues that it's normal to top off oil between services, but this doesn't wash with the many owners that have been affected.
It is clear that there are several groups of consumers within America that feel they have been let down by Audi, and a lawsuit is often the only way that consumers can be properly represented in a case such as this.
Are other manufacturers affected?
As Volkswagen owns Audi and a number of other marques, many of its engines are shared with other group brands including Seat, Skoda, and VW themselves.
The engine that has caused the majority of oil consumption issues, the EA888, is also found in the Volkswagen Passat, Seat Leon, and Skoda Octavia to name a few.
BMW has also been the subject of oil consumption investigations in recent times, while Subaru reimbursed drivers for any expenses caused by their excessive oil burning issues.
What to do if your Audi is burning oil
The first thing to do is establish why your Audi is burning oil. It won't always be the piston ring issue that we've delved into in this article; it could be something else entirely.
A dedicated Audi specialist will always complete an oil consumption test as part of their diagnostics, and Audi will only consider your car to have an issue if it's burning more than one quart every 1200 miles.
If you want to test this yourself before taking it to Audi, fill up the oil and reset the car's trip meter to zero. Once you've passed the 1200 mile mark, make a note of how much oil has been burnt.
Whether or not Audi will do anything about excessive oil consumption seems to vary depending on a number of factors, including location, previous service record, and the mileage of the car.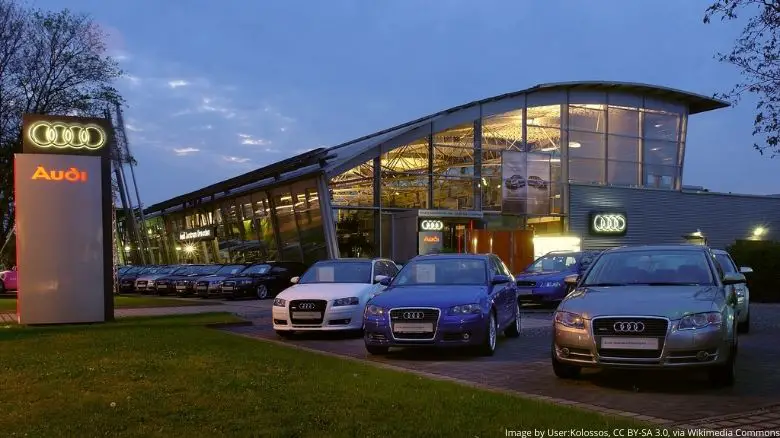 Unless your car is included in one of the lawsuits that has been filed, it may be down to goodwill on the part of Audi to fix it.
Either way, get in contact with your local Audi dealership if you're concerned about your car.
Final thoughts
All Audis will burn some oil over time, but there are a handful of cars that will burn it excessively.
If you own one of these cars, keep an eye out for the results of any lawsuits. Audi may be able to look into the issue at no charge. Details of the class action lawsuits in the USA can be found here.
Audi isn't the only manufacturer to have been accused of oil burning issues, but as one of Volkswagen's most popular brands, the company has been under a lot of scrutiny when it comes to this issue.
The oil burning issues experienced by some owners is enough to put many people off, but it's worth noting that it's still only a small proportion of cars that were affected.