BMWs are among the most popular cars on the road today, and many people purchase them for their high-tech features.
One of those features is Apple CarPlay. With it, you can access your iPhone's apps through the dashboard screen in your BMW.
This article will answer a few questions about this feature and explain whether it's available across the BMW range.
So, do BMWs have Apple CarPlay?
Apple CarPlay is available in BMWs that have iDrive 5 or above installed. Since 2019 BMW have offered this for free in newer models with iDrive 7 installed.
Apple CarPlay is one of the features that is considered very attractive by many prospective BMW buyers.
Read on to learn more about which BMWs are compatible with Apple CarPlay, and how you can add it to your BMW if it doesn't already have it.
What year BMW has Apple CarPlay?
Apple CarPlay was introduced by BMW in 2017 as an optional extra, available on models with built-in navigation.
Whilst it was previously an option, CarPlay is now standard on all cars with navigation across the BMW range.
If you're buying a pre-2020 used BMW then you'll need to check whether CarPlay has been activated on the vehicle.
It's important to note that the car needs a compatible head unit and wifi antenna. Your local BMW dealership will be able to tell you if your car has the required setup in place.
BMWs built between 2014 and 2016 are unlikely to be fitted with the technology, but a handful may have it installed given that it's possible to unofficially retrofit.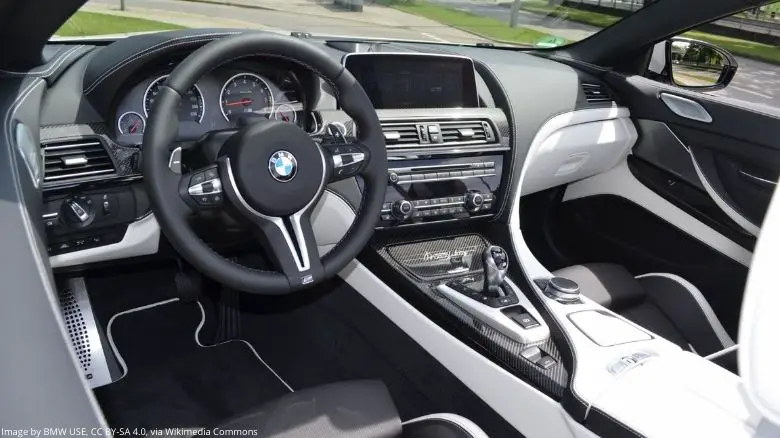 What are the minimum requirements for Apple CarPlay in my BMW?
Along with a compatible head unit and wifi antenna, you will need the following to be able to use Apple CarPlay in your BMW:
BMW iDrive of at least 5.0
Inbuilt navigation system
To be located in one of the Apple CarPlay approved countries
An iPhone 5 or newer with at least iOS 9.3
A data plan
Apple control which countries its technology is available in, but it's possible to use CarPlay in a BMW in the USA, UK, Australia, Canada and many more.
How do I get Apple CarPlay on my BMW?
If your BMW is compatible but doesn't currently have Apple CarPlay installed, BMW themselves or an aftermarket specialist can switch it on with a simple software activation.
But be aware that whoever you choose to perform the software activation will charge a fee.
If your car was built between before 2017 and isn't officially compatible, there are aftermarket specialists who have developed ways to retrofit the system.
This can be a cost-effective way to bring your older BMW right up-to-date with the latest in-car technology, and may be a deciding factor in whether or not to buy a new BMW or continue on with your older car.
Is Apple CarPlay free in a BMW?
After previously charging a one-off fee to activate CarPlay, and then switching to a monthly subscription fee, in 2019 BMW made the decision to make Apple Car play free across its range of models.
In 2017 BMW previously charged their customers a one-off fee of $300 dollars, which turned out to be a controversial move given that most other manufacturers offered the service for free.
When the company switched to a subscription-based model, it was an $80 per year fee. If it wasn't paid, BMW would remotely disable CarPlay. Welcome to modern motoring!
Thankfully these days there are no additional charges for CarPlay, after BMW buckled under consumer pressure.
How do I use Apple CarPlay in a BMW?
Using your iPhone with BMW's CarPlay is simple. Your dashboard screen displays all the apps you'd expect to see, from Spotify and Apple Maps to WhatsApp and Phone.
Apps appear as icons within the main display screen where they can be accessed by using the iDrive controller or voice command.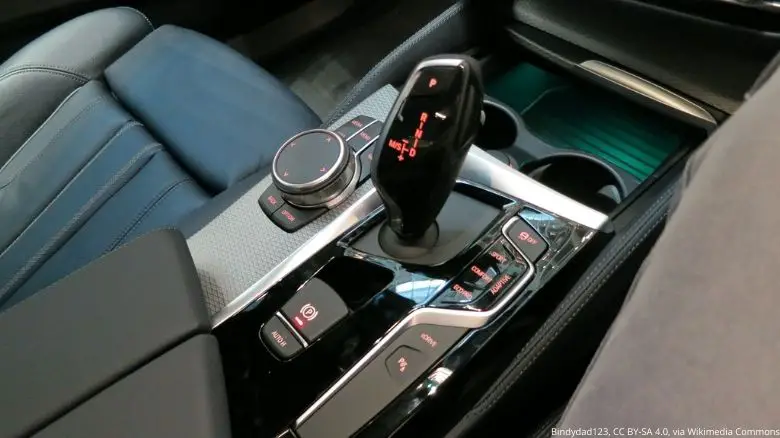 To get started, wirelessly pair your phone with CarPlay and once successfully connected, the Apple menu will be displayed on the iDrive screen.
You can then activate voice controls by pressing the voice command button on the steering wheel, and use Siri to read or reply to texts, make calls or play music without ever having to touch your phone.
Is it worth retrofitting Apple CarPlay to my BMW?
Whilst there will be a cost involved in retrofitting CarPlay, most people would agree that the convenience and range of apps it provides is worth the money.
The improved navigation, music apps such as Spotify, and Siri voice commands have been described as a "game changer" by customers previously forced to switch between apps on their phone or standard car entertainment system.
You will also find that CarPlay is a lot safer than fiddling with your phone whilst behind the wheel, something that should never be done. It's not about the inconvenience; it's about safety.
Apple CarPlay is another great way to streamline your life with all your iPhone's features available on your car dashboard, and thankfully BMW have fully embraced the technology.