Ferraris are possibly the most beautiful cars in the world. They come with the legendary prancing horse logo, which has embellished some of the most beautiful and stylish designs ever made.
When it was launched at the turn of the millennium, the 360 set a new standard in performance and design. It was one of the only cars that you could comfortably own and drive everyday while still enjoying its amazing performance.
But is the Ferrari 360 a good investment?
A Ferrari 360 is an appealing investment for those in the market for a Ferrari. It offers great value, solid reliability and relatively affordable maintenance costs for a supercar. Rare models such as the Challenge Stradale or those with a manual gearbox are the most sought-after, and are likely to increase in value the most.
So we know that a 360 is a potential investment for those looking to buy a Ferrari, but why are they so affordable, and what do they cost to maintain?
Why is the Ferrari 360 so Cheap?
There were relatively high numbers of 360s produced for a Ferrari so they appear affordable in today's market. They can be considered cheap for a Ferrari, but there are still supercar maintenance costs to consider.

Of course, the Ferrari is only cheap when compared to other supercars. But today you can pick up a 360 for the same price as a new high-spec BMW or Mercedes, which is a very tempting proposition for a car enthusiast.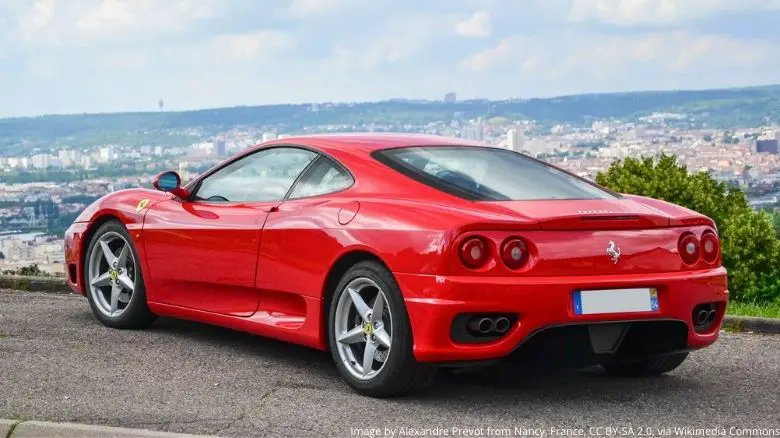 Prices of the 360 came down considerably in the early 2010s but have since regained some of that value. Values have remained relatively stable for the last five years.

Is the Ferrari 360 a Good Car?
The 360 is fast, stunning to look at, and incredibly usable. It's everything you'd expect from a Ferrari. Most have been well looked-after, and owners report the 360 is easy to live with on an everyday basis.

Replacing the 355 was never going to be an easy feat, but as Ferrari moved into the new millennium their president Luca di Montezemolo wanted a progressive, more advanced, and most importantly, faster, successor.

The 360 was their more powerful, lighter, and easier to use, replacement.
Most cars came with Ferrari's 6-speed 'F1' paddle shift gearbox which paved the way for future generations. It was great on the track, but not so enjoyable around town.

The F1 gearbox is perfectly acceptable given it was one of Ferrari's early attempts, but the rarer manual versions of the 360 are the ones now commanding a premium.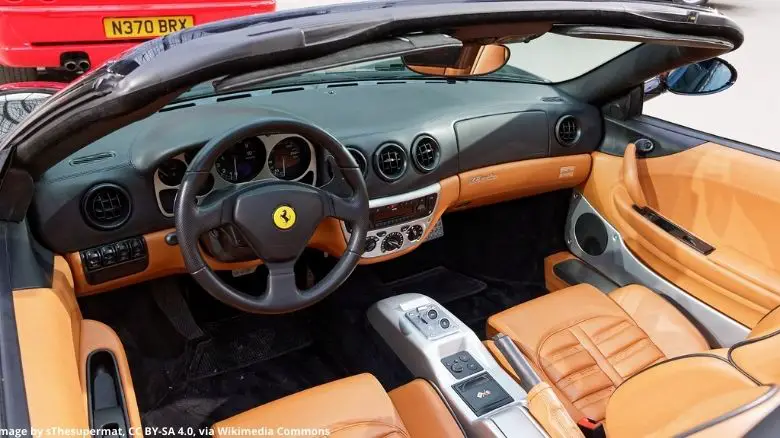 The Pininfarina styling was 'love it or hate it' in 1999, but it has aged very well indeed.

The glorious V8 brings a fantastic soundtrack and the exhaust note is on point. The acceleration and handling are as you'd expect from a Ferrari; absolutely sublime. It was considered by many to be the greatest supercar in the world upon its release.

It's simply a fantastic drive, and you really are buying into supercar pedigree with the 360. 

Ferrari 360 0-60 Time
A Ferrari 360's 0-60 time varies depending on spec, but times range between 4 and 4.6 seconds. Spiders take a few fractions of a second longer than Modenas due to extra weight.

The 3.6L V8 produces 395bhp and 373Nm of torque at 4750rpm. Impressive figures from Ferrari's flagship supercar, and performance that outshone the majority of its rivals at the time.
Is the Ferrari 360 Reliable?
The 360 is considered to be a reliable car when compared against other supercars from the same era. Owners report great reliability when the regular maintenance is taken care of.

Older Ferraris have a reputation for being mechanically undependable, but the 360 turned a corner when it came to reliability. It's a solid car to own if it's been looked after correctly throughout its life.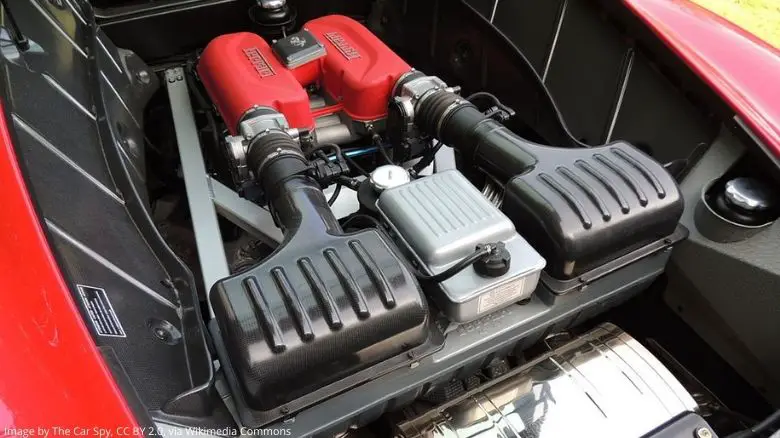 You will still be hit with high maintenance costs as you'd expect with a Ferrari, but the risk of anything going seriously wrong or leaving you stranded on the side of the road is significantly less in this car than many other supercars.
How Much Does it Cost to Maintain a Ferrari 360?
Budget $5k per year in general maintenance costs for a Ferrari 360. These cars are dependable when well looked after, and there shouldn't be any unexpected costs if you plan accordingly.

$5k is equivalent of around £3.5k if you're in the UK, and this should be more than enough to keep your 360 up to scratch.

The cambelts will need to be changed every three to five years which can cost around $2.5k (£1.8k) if done by an independent specialist. 

Maintenance-wise it makes the 360 a far more attractive proposition than some of its predecessors, including the 355, which needed their engines to be dropped to facilitate a cambelt change.

Other expenses will include the clutch which can cost $3.5k (£2.5k) to replace, and the coolant and brake fluid changes every two years. The oil & filters will need to be changed annually.

Be selective and open to paying a little more when buying to find a well cared for model, and you'll save in maintenance costs in the long-run.
How Much Does it Cost to Service a Ferrari 360?
Budgeting $2000 to service a Ferrari 360 is sensible. A major service is more expensive, and can cost up to $4000.

These prices will of course depend on what work is required during the service, and whether you use an independent specialist or a main dealer.

In the UK we found prices as low as £1000 ($1400) for an interim service, and £1200 ($1700) for a cambelt service. So if you find an affordable local specialist that knows Ferraris, it can make owning this car very reasonable.
How Much Does a Ferrari 360 Cost?
A good example of a Ferrari 360 will cost around $90,000, although at the lower end of the market cars can be picked up for around $60,000.

In the UK a clean example of a Ferrari 360 will cost around £70,000, and the cheapest models can be picked up for around £55,000.

The 360 still offers a significant amount of value for money at these prices, and we can't imagine they will get any cheaper than this in the future.

A very affordable Ferrari with solid reliability and fair maintenance costs. What more could you ask for?
How Much is a Ferrari 360 Challenge Stradale?
The Challenge Stradale is the most sought-after 360, and prices range from $200,000 to $300,000.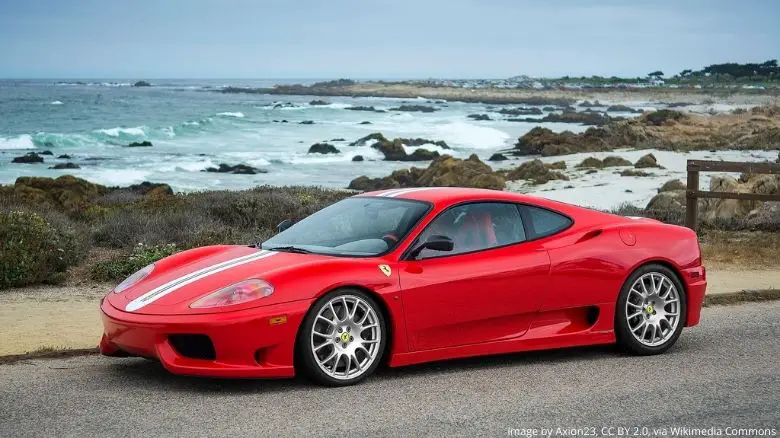 The Challenge Stradale is the high-performance, lightweight version of the 360. It's rare, and has a price-tag to match. In the UK prices range from £140,000 to £200,000.
How Many Ferrari 360 Were Made?
There were 17,653 Ferrari 360s made in total, including 1,288 Challenge Stradales. These are relatively high production numbers for an exotic sports car like the 360.

Of those, 8,800 360 Modenas and 7,565 Spiders were built over its five year production run. 4,199 of the Ferrari 360s were imported into the USA, and 2,164 into the UK.
How Many Manual Ferrari 360 Were Made?
4,749 manual Ferrari 360s were made, the rest were fitted with the F1 paddle shift gearbox.

Despite petrolheads' longing desire for manual cars, the truth is that Ferrari had opted for paddles as their gear shift of choice even before the 360 was released.

Faster shifting meant better performance on the track, and we all know that if there's one thing that matters to Ferrari it's speed. None of the Challenge Stradales were fitted with a manual gearbox from the factory.

The added rarity of the manual version means you'll pay a premium, but that may well see future values of these models reach even higher than those fitted with the F1 gearbox.
Ferrari 360 Price When New
Ferrari 360 Modenas started at $148,000 when new, and original prices for a base model 360 Spider were $172,000.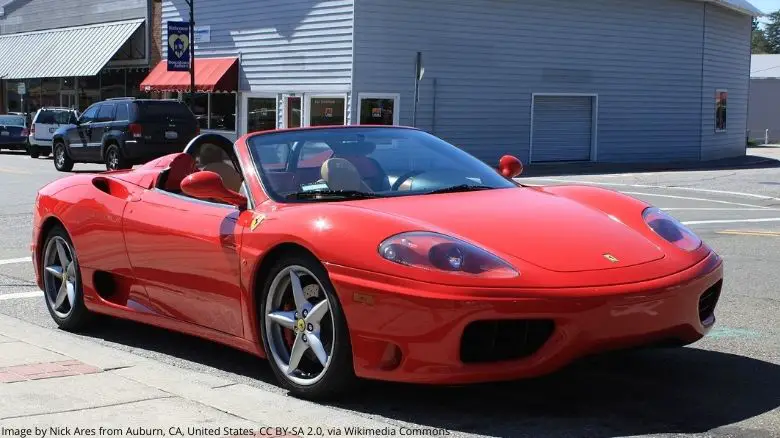 We can consider the 360 to be a bargain at today's prices. Ferrari's flagship model of the early 2000s was an incredible feat of engineering back then, and the same applies today.

In the UK 360 prices started at £101,000 when new.

Would We Invest in a Ferrari 360?
Here at The Car Investor we never consider cars solely as an investment. We believe they should be driven as they were meant to be driven. The Ferrari 360 is a stunning example of a supercar that you should buy for the love of owning a supercar, and if you make money on it in the future then it's a bonus.

If you were to buy one today we don't believe the 360 would lose any value going forward, but there are supercar maintenance costs to consider for each year you own it. These costs would potentially wipe out any gains if you're looking to buy in the short-term.

Of course, the naturally aspirated V8 is now a thing of the past in Ferraris, so any car fitted with one of those will always have a special place in collectors' hearts. Especially if it's attached to a manual gearbox.

We absolutely would invest in a Ferrari 360 if we had deep enough pockets. We'd be willing to accept the maintenance costs may reduce potential profits further down the line. 

But it wouldn't matter. We'd own a Ferrari 360 and if that doesn't make us happy, nothing will.