Caterham is a British manufacturer producing lightweight sports cars. The unique and recognizable Caterham 7 (or 'Seven') was released in 1973, and the design hasn't changed much at all in the time since.

They look great, sound great, and most of all are brilliant fun to drive. But they do have their obvious drawbacks, so is a Caterham worth it?

It's worth buying a Caterham if you want to experience racing car thrills on the road, enjoy track days, and have space for an additional car in the garage.

Caterhams are great for those who have a bit of spare cash and a penchant for racing, but how fast is a Caterham, and are they road legal?
Is a Caterham a kit car?
Most Caterham models are available as kit cars, meaning you will be sent the parts and assemble the car yourself. You also have the option to buy a fully-constructed Caterham for an additional cost.

Caterham is one of the most famous kit car companies in existence, and have been producing kit cars for around 50 years.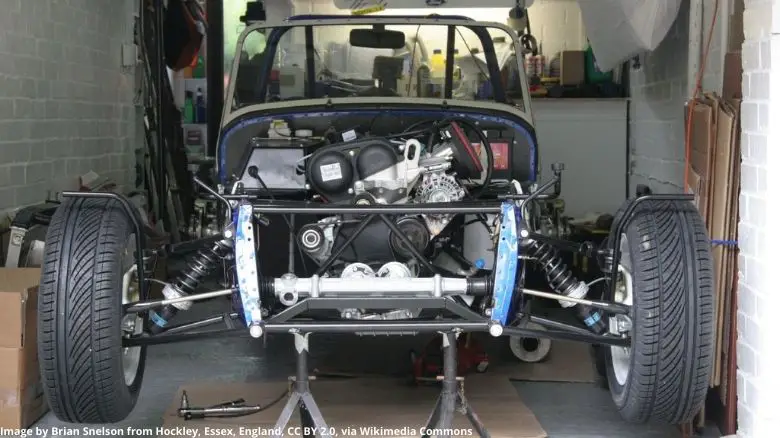 If you choose to purchase a Caterham in kit form rather than asking the factory to build it, you will need to:
Specify your model and options
Choose your color
Select a delivery date to receive your boxed parts
Follow Caterham's assembly guide to construct your car
Caterham advises that it will take between 80 and 100 hours to build your car, and you'll need specialist tools to help you complete the job.

Not only does buying a kit car save money, but it also provides a great feeling of satisfaction once the work is complete. Not many people can say they've built their own car!
How hard is it to build a Caterham?
Building a Caterham is not hard for anybody with an understanding of automotive engineering, a willingness to get their hands dirty, and the ability to follow detailed instructions. Patience, time, and some specialist tools will be required.

Whilst Caterham does provide a comprehensive assembly guide, it will help if you've worked on cars before getting started building your own.

A decent sized garage will be needed to build the car, and Caterham will recommend a set of tools to complete the job.

Caterham employees are on hand if you need any assistance or have any questions during the build, and the assembly guide provides you with direct contact details of those at Caterham who are best placed to assist.

There's also plenty of help online if you need it, and several videos on Youtube showcasing car builds.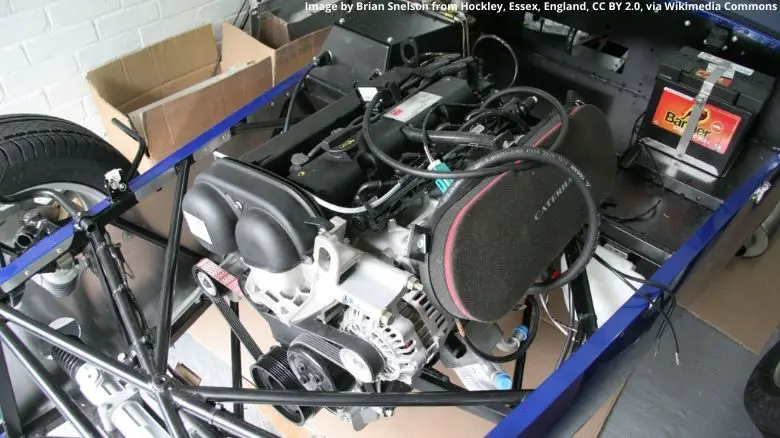 How fast is a Caterham 7?
The fastest Caterham 7 (the 620) produces 310bhp, a 0-60 time of 2.8 seconds, and a top speed of 155mph.

Over the decades the Caterham 7 has been fitted with a variety of different engines producing a range of performance stats. Even the most basic model in the current lineup will reach 60mph in five seconds.

The 620 is the most powerful Caterham yet, with some saying it's too fast. We're not sure that's possible.

The beauty of a Caterham is that it's so lightweight that even engines with lower power outputs can still blow your socks off, so don't be put off by models that have under 200bhp.
Is a Caterham road legal?
Caterhams are street legal under kit car regulations, but road-worthiness checks will need to take place before they're allowed to be driven on public roads.

The rules vary by state in the USA. Some states make it more difficult than others to register your kit car so it's worth checking out the rules in your area before buying the car.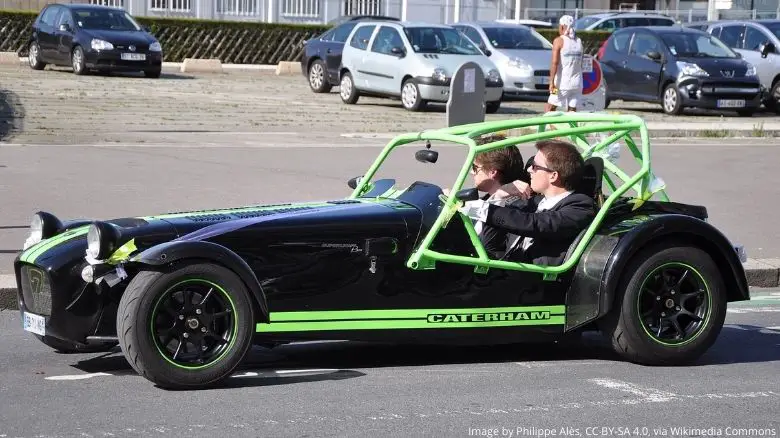 In the UK you will need to apply for an Individual Vehicle Approval test which involves a rigorous inspection to ensure the car meets the required standards.

Wherever you live, if you're building your own Caterham it's good practice to take photos and videos throughout the build to document your progress and prove that it's an amateur build.
These can be used to appease the authorities when it comes to registering the car.
Are Caterhams practical?
Caterhams are definitely not practical. They don't come with a solid roof or much luggage space, but they do have extremely impressive performance and handling.
You'd have to have had quite a bang on the head to buy a Caterham for practical reasons. It's a sports car through and through, so luxuries like keeping the driver dry and providing storage space have never been top of Caterham's priority list.

If it does start raining there is the option to roll out the fabric hood, but of course being such a lightweight sports car this is a very manual process.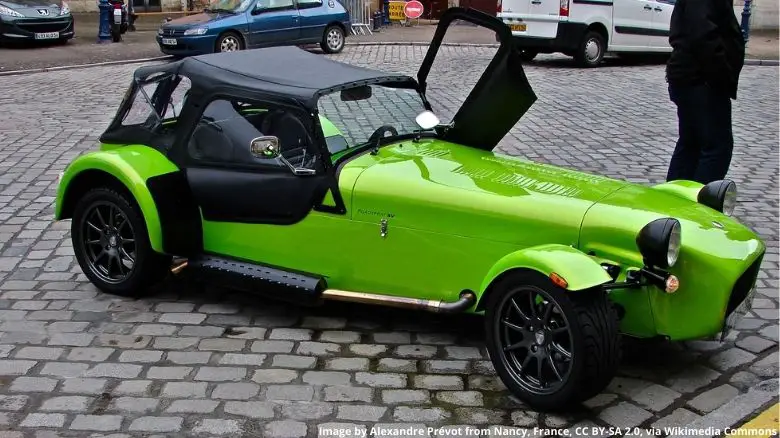 Surprisingly the Caterham does have room in the boot for a couple of small bags, but don't leave any valuables unattended as it's not exactly secure.

One positive is that the fuel economy is extremely good for a sports car thanks to the lack of weight. Owners have reported returning well over 30mpg, and even over 50mpg in some cases.

Caterhams are extremely low to the ground, and there's not a great deal of space for passengers. So you may need to think again if you struggle with back problems, or simply don't enjoy bashing elbows with your nearest and dearest every time you go out for a drive.

But the most impractical aspect of owning a Caterham is of course exposure to the elements. We've established there's not much in the way of a roof, but there's also not a huge amount of door. If it's cold and raining, you'll certainly know about it behind the wheel.
Can you daily drive a Caterham?
You can daily drive a Caterham when the roads are dry, but it becomes more challenging in wet and cold weather.

It also depends on the type of daily commute you have. If your route to work involves a few empty back roads then the Caterham will deal with it perfectly, but if you have a long journey involving motorway / freeway driving then things can become a bit more scary.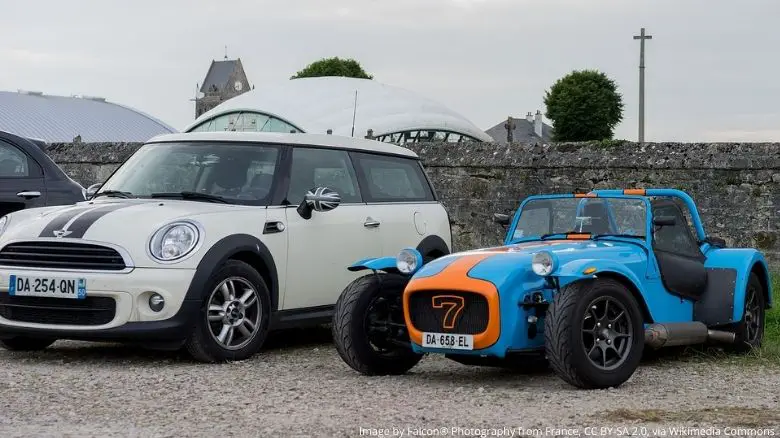 In the wet weather you don't want to be regularly sitting alongside huge trucks that can't see you, whilst you can barely see the road ahead thanks to the spray and steamed up windows inside the Caterham.

If you're daily driving your Caterham in wet weather it's going to feel like you're dicing with death every morning before you've even had a chance to sit down at your desk.

Other complaints from those who have used a Caterham everyday include:
Uncomfortable ride
Too loud
Too cold
Difficult to get in and out with the roof and doors in place
No storage space
The only way you can really use a Caterham as a daily driver is if you have a short journey to work, have no family to transport around, don't need to carry much luggage, and don't mind routinely risking your life.
Are Caterhams dangerous?
Caterhams are more dangerous than most other cars. The driver is exposed and sits low to the ground, there is limited side-impact protection, and Caterhams do not have safety features such as ABS brakes, airbags, or crumple zones.

There's no getting away from the fact that Caterhams are not safe cars. The safety features we see on most modern cars are not present.
There's a law that dictates low-volume manufacturers don't have to follow the strict safety guidelines that are placed on mass-produced cars.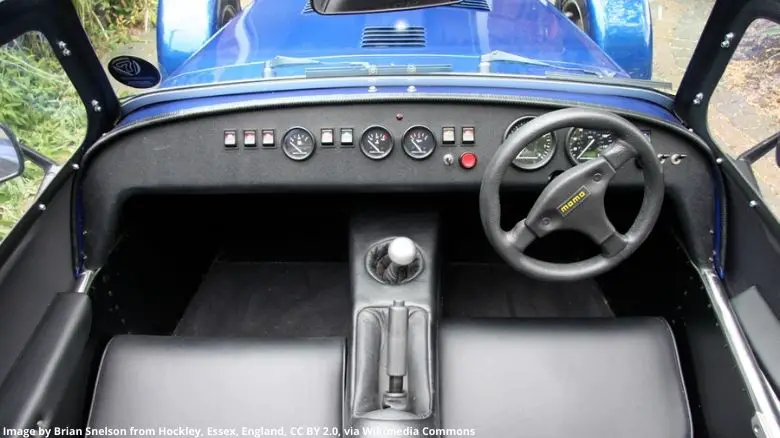 The whole point of a Caterham is that it's lightweight, fast and agile. The concept just wouldn't work if modern safety features had to be included, and Caterham has committed to building its cars in this way for as long as the regulations allow.

In May 2021 Caterham announced that they are set to add an all-electric model to their lineup which will comply with modern emissions and safety legislation.
On the positive side, Caterhams do come with a rollbar, although it's safer to go for the FIA approved option that's often used on the track if you want peace of mind. Caterhams do have a low center of gravity, however, so they're harder to roll than a conventional car.

By design the cars are lightweight and have excellent stopping power, meaning avoiding a potentially dangerous situation can be easier in a Caterham than in a larger vehicle.

The choice of harness is also important. Four-point harnesses are an option in Caterhams, which are well known for reducing the risk of injury over a regular belt.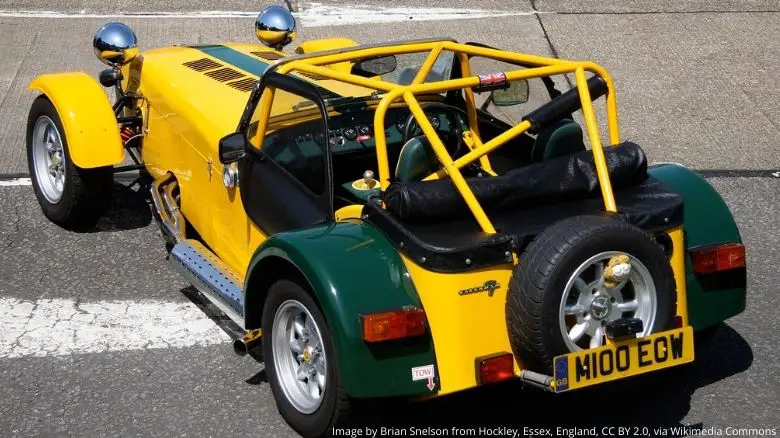 There is an argument that the risk of being involved in a crash is greater for Caterham drivers as most have a preference for fast driving.
However, this should be balanced with the Caterham's excellent brakes and agile handling, meaning the avoidance of a dangerous situation can be easier than in a large vehicle.

Safety (or lack of) is certainly a consideration that potential buyers should think about. If it's a concern, then it may be more sensible to look at a different type of car.
How reliable is a Caterham?
Caterhams are surprisingly reliable thanks to the simplicity of their engines and the components sourced from other manufacturers. You're unlikely to experience many reliability issues with a Caterham.

Whilst reliability will be determined by the age, condition and mileage of a Caterham, newer cars are considered reliable.

Electrical issues are the main concerns that crop up, but there's usually an easy fix available. The Ford engines currently used are solid, and if anything does go wrong there's an abundance of affordable parts if required.

Many of the components used in Caterhams throughout the years were sourced from other mainstream manufacturers, and were designed to do high mileage under stressful loads.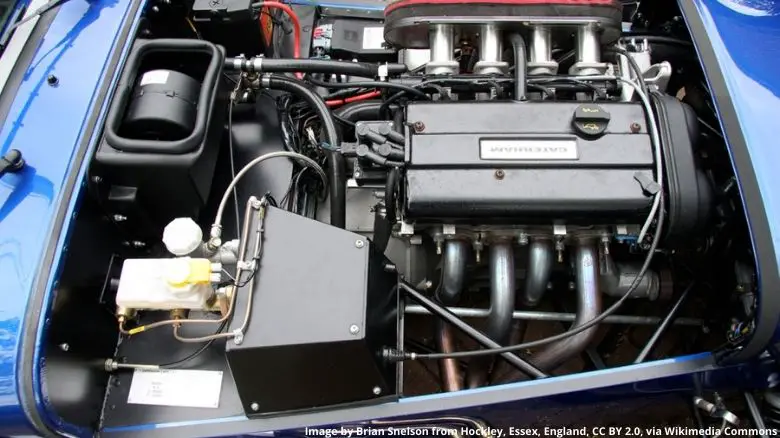 Thanks to the Caterham being very light and typically doing fewer miles than a regular car, these components can generally last a long time.

Thanks to their simplicity, checking a used Caterham before purchasing is relatively easy as most areas are accessible.
Check the car as you would any other used car by going through a used car checklist, and pay close attention to the chassis. Corrosion can be an issue on older cars.

Overall, the Caterham is just as reliable as any other regular car when it's well maintained. Servicing may be a little more expensive as they are specialist cars, but much of the basic maintenance can be done by the owner.
Why is a Caterham so expensive?
Caterham cars are expensive as they're specialist sports cars and are only made in limited numbers.

Caterham doesn't benefit from the economies of scale that other manufacturers benefit from as they don't build many cars each year. As a result, the parts they use are more expensive, and the cost is passed on to the buyer.

They are also relatively unique in that they offer a racing car experience for the road. Most people buy them as hobby cars, projects, or simply to have fun with at the weekend.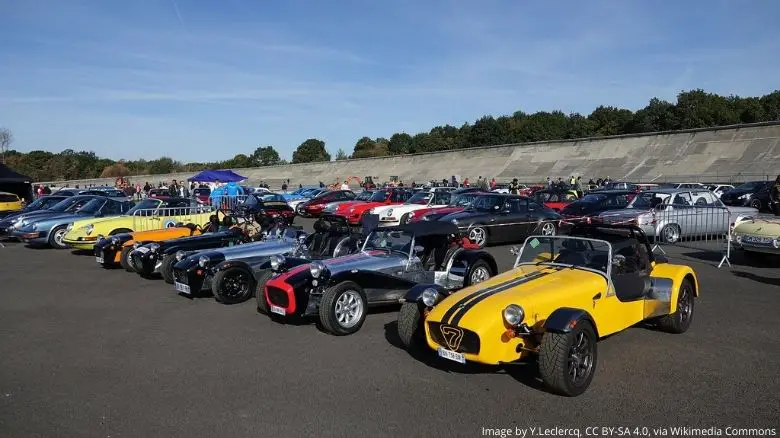 A sports car is considered a luxury, so Caterham is able to charge more money as a result. There's not a great deal of competition either, meaning the price can remain high.
Do Caterhams hold their value?
Caterhams hold their value very well as there is always high demand in the used market. The demand is largely thanks to the car's design, technology, and relative performance remaining similar throughout the decades.

Whilst buying a Caterham can seem expensive, it's worth considering the future resale value. It's very likely that the depreciation will be far less than most other types of car.
Even used examples will retain much of their value over the years if they're well maintained and serviced.

The majority of Caterhams will have been treasured by their owners, have fairly low mileage, and they remain a rarity on the roads today. All of these factors help to preserve the vehicle values.

So if you're in the market for an out-and-out sports car, don't mind a little risk and being exposed to the elements, and enjoy the thrill of building and maintaining your own car, then a Caterham may be the one for you!