You've been saving for a few years and have been waiting for the right moment to take a long road trip. Maybe you're going to travel across the country, or maybe abroad. There's no reason not to put your car to the test!
Driving an old car can be a lot of fun, but it's well-known that older vehicles need more care and maintenance than modern vehicles to keep them up to scratch.
So is your car too old for a road trip?
There's no reason not to take an old car on a road trip if it has been regularly maintained to a high level, but it is advisable to have the car serviced and checked over by a mechanic before departing to reduce the chances of a breakdown.
But how old is too old, and what about high mileage cars? Are they likely to break down? Let's dig further into the details.
Would we take our old cars on a road trip?
Absolutely! In fact, we've taken some of our older cars on road trips in the past.
Back in 2019, we took a 3,000 mile trip around Europe in a convoy of three sports cars, including a 1989 Porsche 944 S2 and a 1996 BMW 840. There was also a modern Mercedes C63 AMG along for the ride.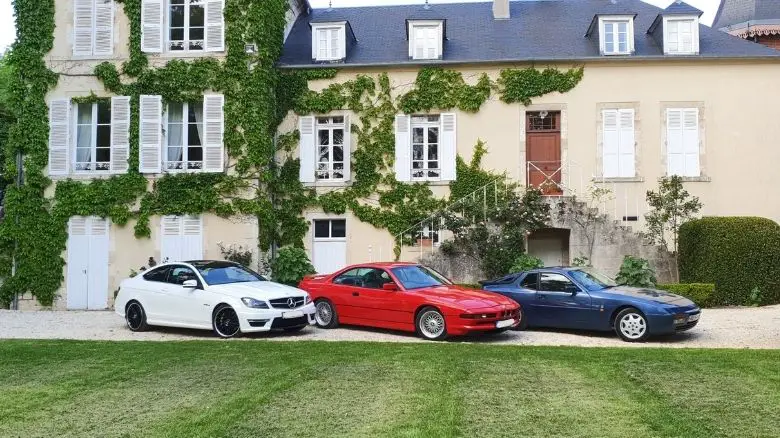 In the year leading up to the trip we ensured that any outstanding maintenance work was completed, and took our cars on a few long drives to see if any issues cropped up.
We also had them serviced and checked over by a mechanic two weeks before departing. Once we had the all-clear, we hit the road.
At the point of departure, the Porsche had over 160,000 miles on the clock, and the BMW had covered around 80,000 miles. 
The trip was a huge success, and the only issue we experienced was a blown headlight bulb in the BMW on the return leg of the journey. Luckily we had spares, so it was a quick fix.
It just goes to show you shouldn't be scared of taking an older vehicle on a long trip just because it has high mileage.
Can you drive old cars long distances?
It's perfectly safe to drive old cars long distances if they've been well cared for, and all maintenance is up-to-date.
Cars were built to be driven, and just because yours is starting to show some signs of age doesn't mean it can't be taken on a road trip.
As the car's owner, you're best placed to know its weak points, flaws, and how well it's been looked after in the past.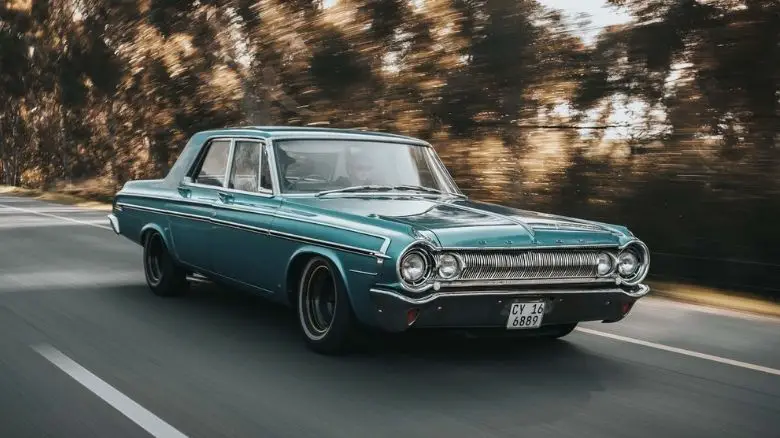 Even if the car has over 100,000 miles, it's still possible to take it on a road trip if you're confident it won't let you down. Just make sure you have reliable breakdown cover in case the worst happens.
How the car has performed in the past is a good indicator of how confident you can feel. If it's always been reliable and you've stayed on top of the maintenance procedures, you shouldn't have an issue.
On the other hand, if you've experienced a number of issues and have skipped scheduled maintenance over the years you should be more wary of taking it on long journeys.
Either way, by servicing it and asking a professional to take a look at it before leaving you will bring some peace of mind.
What are the benefits of taking an old car on a road trip?
The best thing about taking an old car on a road trip is the nostalgia that it brings, especially if it's a classic car.
It allows you to take a trip down memory lane and experience what road trips of the past would have been like, perhaps in your parents' era, depending on the age of your car.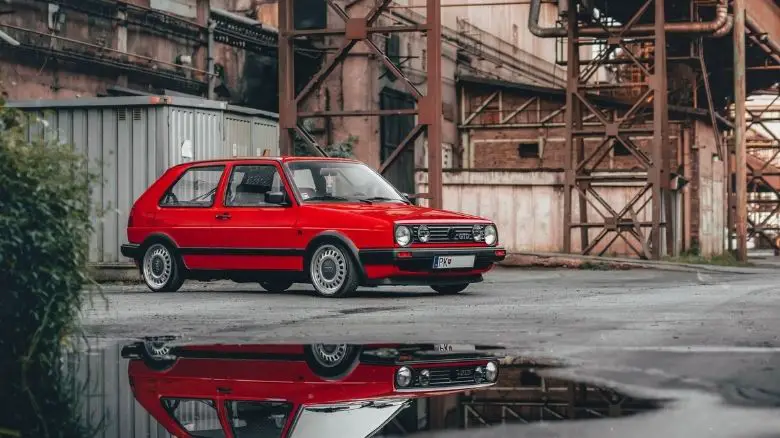 These days it's quite rare to see pre-2000 cars on the road, let alone on a road trip. You can rest assured that your car will be turning heads wherever you go.
Here at The Car Investor we also believe that old cars not only look better than modern cars, but are also much more fun to drive.
Modern cars tend to insulate you from the real driving experience, whereas with an old car, you really feel the response your inputs provide. This effect is magnified many times over if you drive a manual rather than an automatic.
With an old car, you get all the sounds, smells, and feedback that cars traditionally gave you, and this can be extremely rewarding on a long road trip.
What are the downsides of taking an old car on a long journey?
If you're used to driving an older car then you'll know it's a very different experience to driving a modern car. They don't have as many driver aids, have far less in-car technology, and have fewer driver comforts.
This may not pose an issue when driving short distances around town, but can become problematic when driving for long periods of time. For example, a car with cruise control would be much more preferable for those long freeway / motorway stints.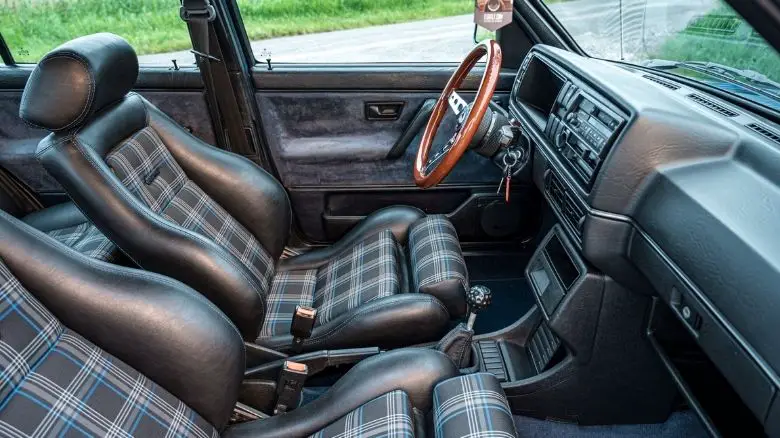 Taking an old car on a road trip can also hit you in the wallet. Older vehicles are less fuel efficient than today's cars, so it's likely you'll find yourself at the gas / petrol station more than you'd like.
After some time behind the wheel you may start to get irritated by some of your older car's quirks. For example, there may be a rattle in the dashboard that you'd put off getting fixed. Previously it wasn't too annoying, but after many hours hearing the same noise it's likely to get tedious.
There's also the noise of the car at high speeds. Whilst driving spiritedly through winding country roads, it's great to hear the noise of your engine, which you often can with older cars. 
But after a period of time driving at high speeds, the noise can become tiresome. You may struggle to have a conversation with your passenger, or even hear yourself think!
Will an old car break down on a road trip?
It is possible that an old car will break down on a road trip if it hasn't been correctly maintained, both recently and throughout its lifetime.
As we've discussed, you can reduce the chances of this by ensuring your car is in top condition before leaving for the trip.
Make sure your breakdown cover is comprehensive, and consider what would happen if you were to break down. Would you want your car to be towed to the nearest garage, or would you want it to be taken back to your home address?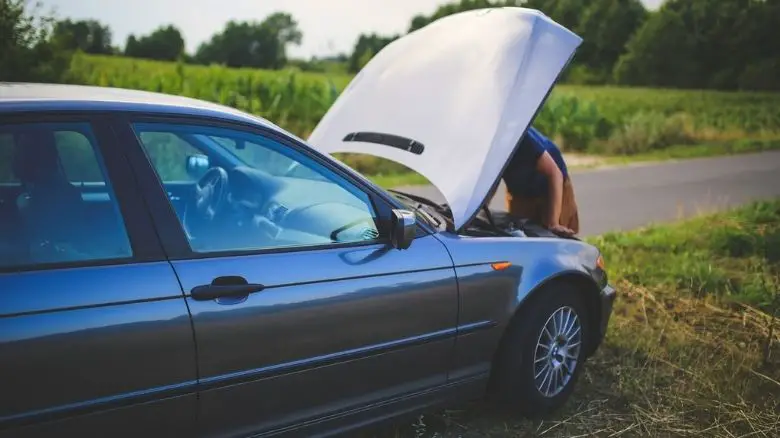 Breakdown companies offer varying levels of cover, so it's worth doing your research beforehand.
On our road trip, we opted for the highest level of cover possible as we didn't want our cars to be stuck in a foreign country should the worst happen.
It gave us peace of mind to know that if something catastrophic happened to the car, the cost of returning it home would be covered.
How often should you let your car rest on a road trip?
A car that's in good mechanical condition will not need to be rested on a road trip, but it's advisable to stop at least every two hours so that the driver and passengers can have a break.
If there are no issues with your car and all the important fluids have been topped up, there should be no reason to stop regularly other than so the occupants can have some time out. 
It's especially important that the driver has a break to reduce the risk of him/her falling asleep at the wheel and causing a crash.
This can be a particular problem when driving for exceptionally long periods of time in any one day. It can also be a problem when driving at night, when there isn't much stimulation for the driver.
Although your car won't necessarily need a break, if you find it's overheating or making any peculiar noises then it's important to stop straight away and investigate the problem. The last thing you want on a road trip is for the engine to be seriously damaged.
On our road trip, we drove differing amounts each day, depending on where we needed to get to that evening. The majority of days we were in the cars for under five hours, and we planned ahead to ensure there would be no more than eight hours driving in any one day.
We also looked at the route beforehand and searched for places that we could stop and rest along the way. It's even better if you can find a town or village to look around along the way, or even a beauty spot to take in the views.
Can you take a classic car on a road trip?
Taking a classic car on a road trip is a great thing to do. With enough planning and forward-thinking, there's no reason not to do it. Prepare for every eventuality, and ensure the car is in excellent condition before leaving.
One of the advantages of classic motoring is being around people who share your passion in cars, and many enthusiasts choose to take their classics on road trips with their friends.
If you're considering taking a classic car on a road trip, a lot of preparation is needed beforehand. Obviously the car needs to be well maintained, but also try to consider what may happen if it has an issue.
It's wise to take additional fluids with you, such as oil and coolant, just in case the car springs a slow leak. It may at least help you get to the nearest garage.
If you're familiar with the mechanical side of things, that's even better as you may be able to diagnose issues yourself if they come up.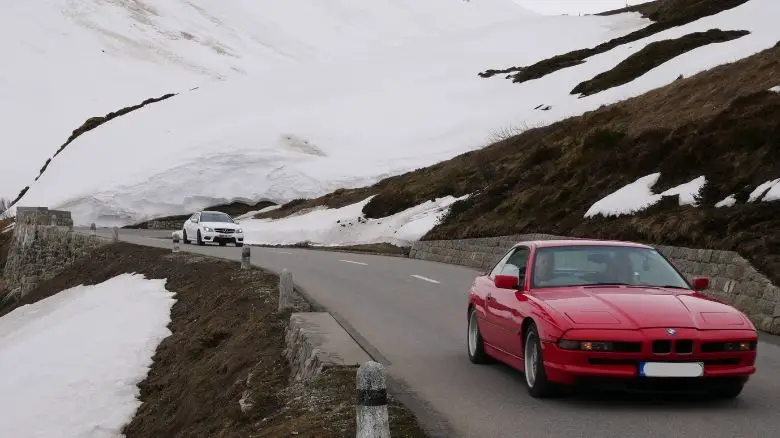 Not all classic cars are suited to long road trips. On our two-week road trip we chose two classics that had enough space for our luggage. Both the 8 Series and the 944 have four seats and enough space in the back for a reasonable number of bags.
Our trip would have been impossible in smaller classic cars, particularly two-seater roadsters or mid-engined supercars. There simply wouldn't have been enough space for all the passengers and all the luggage.
GT cars have the best body-shape for long road trips. You tend to get great performance and extreme comfort on the open road, and enough space to make them practical.
Overall, if you're planning a road trip in your old car or classic car, our advice is to go for it. It's brilliant fun, and a little planning will go a long way. 
There's no car that's too old for a road trip if it's been prepared in the right way!