It's usually difficult to guess what the next future classic car will be. It's never an exact science, but there are several key attributes that determine whether a model will become desirable in the future.
BMW M cars are often a good bet; they look great, perform brilliantly on both the track and the road, and always have a cult following. But if buying from new, M car fans generally have to endure years of depreciation before they see values of their beloved machines plateau and eventually start to climb again.
The BMW 1M was slightly different, however. Over the years it has defied the odds and stubbornly refused to lose any value. In fact, most have actually gained value.
So have you already missed the boat with this one? Nowadays, is the BMW 1M a good investment?
The BMW 1M is still a great investment opportunity thanks to its rarity, popularity amongst enthusiasts, and outstanding performance. Only a limited number were ever produced, and with its M car pedigree and an abundance of character, it will surely only become more desirable as the years pass.
So the 1M is still likely to be a good investment, but how many were produced, and why is it considered one of the best M cars ever built?
Why was it named the 1M and not the M1?
First things first, let's get the technicalities of BMW naming conventions out the way. As we know, the names of BMW performance cars tend to start with the letter 'M' and are followed by the number of the model's series. For example, M3, M4, M5.
However, you may have noticed that the 1M's signature is reversed. This is because BMW had already produced an M1 back in the 1970s; the famous mid-engined supercar that was developed in collaboration with Lamborghini.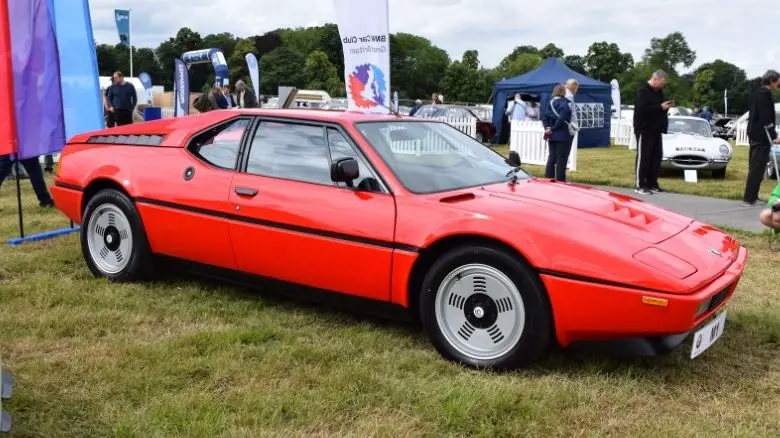 It was back to the drawing board for BMW, and after much deliberation (we assume) they simply decided to switch the letter and number around. The E82 '1M' it was to be, or '1M Coupe' to give it its full title.
So yes, the BMW 1M is a real M car despite its 'back-to-front' name.
Why is the BMW 1M so good?
The legendary BMW 1M is considered a great car thanks to its performance-orientated setup, desirable short-wheelbase, and refined handling. The twin-turbocharged 3l engine combined with the six-speed manual gearbox makes for an authentic driving experience that is unrivaled by any other car in its class.
It quickly became a cult-classic upon launch, and in its first year won a whole host of awards from famed motoring publications, including Richard Hammond's 'Car of the Year' in Top Gear Magazine.
It wasn't solely about the amount of power they could squeeze out of the 1M, more about producing a car that was entertaining to drive. In a world where cars get bigger and bigger with each year that passes, BMW decided to turn back the clock and make an old-school, compact performance car with the 1M.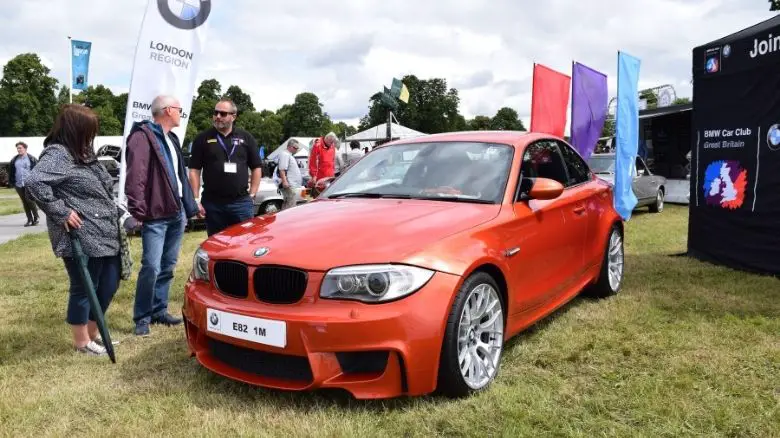 The size, power, and perfect 50:50 weight distribution, all combine with the limited slip diff to provide one of the most sensational drives out there. It loves to be pushed to its limits, and driving on the edge is a rite of passage for any 1M owner.
It's well acknowledged amongst M enthusiasts that BMW pulled off a master stroke against all the odds with this one. Despite only being produced in 2011 and 2012, it's already being talked about in the same breath as legendary M cars of a bygone era.
We caught up with BMW Car Club GB's 1 Series and London Chairman, Anthony Mason, to hear his experience of owning a 1M.
BMW 1M production numbers
The 1M was always going to be a limited edition car, but initial plans to only produce a couple of thousand would soon be revised thanks to the success of the car, and eventually over 6,000 cars would be built.
Thanks to its limited production run, the BMW 1M is extremely rare. Just 450 cars were built for the UK market, each one with a plaque mounted on the center console, and fewer than 1,000 cars made it to the USA market.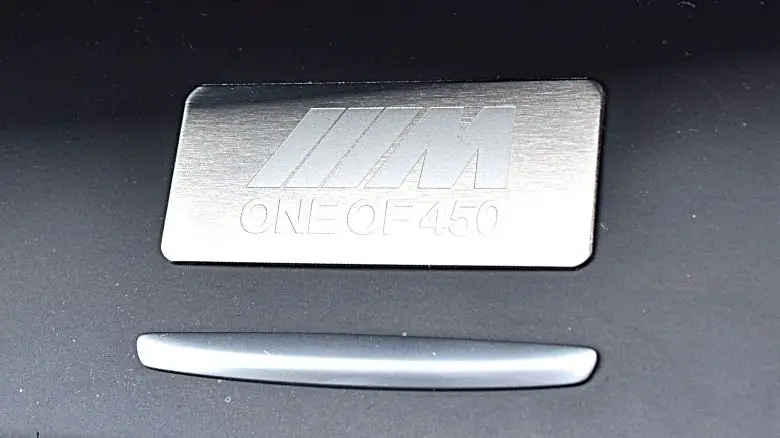 In fact, the 1M actually started out as an 'after hours' project, with enthusiastic workers at the M department putting together a revised development plan within a couple of weeks after previously being told that it couldn't go ahead.
With parts utilized and adapted from other BMW models of the time, when senior management were presented with the plan it was impossible for them to say no. The team had all bases covered and all objections were nullified.
From new, the 1M cost £40,000 in the UK and had a sticker price of $47,000 in the USA. Production ran from 2011 until 2012, meaning the compact M car market was without a flagship until the M2 was released in 2015.
BMW 1M specs
The BMW 1M is fitted with a 3l twin-turbo inline-six engine that produces 335 bhp, and will do 0-60 mph in 4.7 seconds. Its top speed is limited to 155 mph.
It was one of the first M cars to utilize turbocharging, which initially raised a few eyebrows amongst M enthusiasts, but any concerns were soon put to bed thanks to the overwhelmingly positive public reception to the car.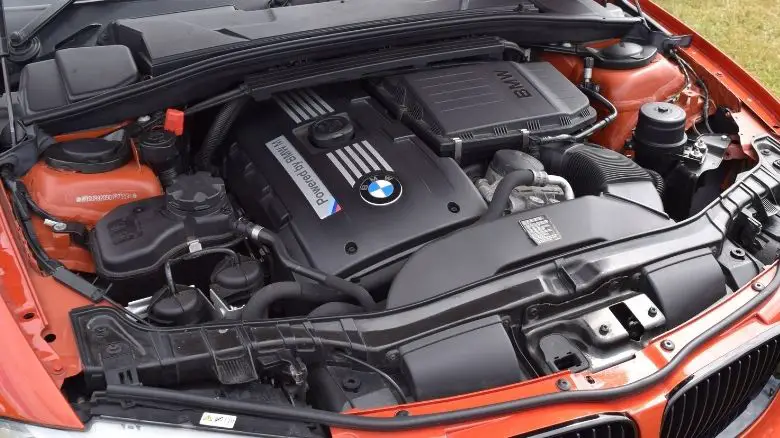 It only came fitted with a manual gearbox, something that's increasingly rare in today's world, and all the power was fed through the rear wheels. 'Tail-happy' would be an understatement!
The 1M weighs just 3,296 lbs (1,495 kg), giving it a power-to-weight ratio of 224 horsepower per tonne, and makes it one of the lightest 'modern' M cars on the road. It's just 172cm in length and 71cm wide, leading to it affectionately being known as the 'Baby M' in some motoring circles.
Is the BMW 1M a future classic?
The 1M's future classic status is already assured thanks to its M-car pedigree, rarity, and overall outstanding performance.
There's no doubt that the 1M is a classic of tomorrow. In fact, some even consider it to be a classic already. Perhaps one of the most modern classic cars that we've ever reviewed here at The Car Investor.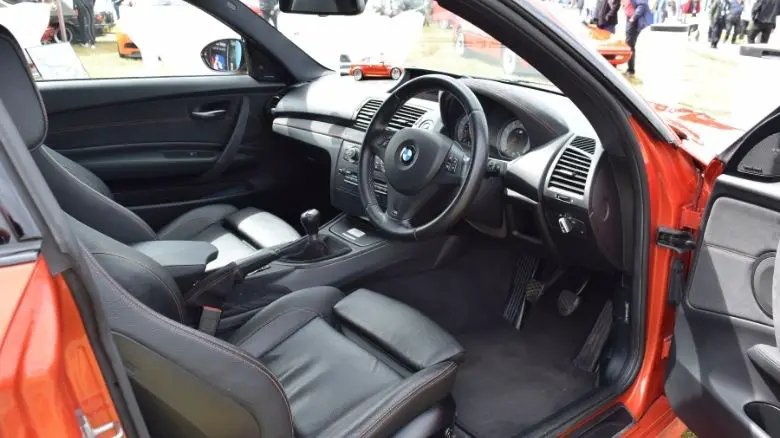 It was an unexpected game-changer for BMW in that it was the first celebrated M car to be fitted with a turbocharged engine. Something that had to be done correctly if the purists were to continue buying M cars into the efficiency-focussed 2010s and beyond.
It was definitely an exclusive car, as we've discussed, and it absolutely garnered a cult-following very quickly.
And there's one thing we haven't mentioned yet: it looked GREAT. The flared wheel arches and its stocky stance work perfectly together, and give this mini M-car the attitude it deserves.
These are just some of the criteria we use to decipher which cars will become classics, and this particular M hits the nail on the head with all of them.
Is the BMW 1M worth it?
Whilst the 1M may seem expensive, most BMW fans would agree that it's worth the money if you're looking for a performance car with a manual gearbox and excellent handling, that provides an exhilarating driving experience for a fraction of the cost of a new M car.
Not only do you get all that performance for your money, but it's a fairly safe bet in terms of an investment too. This car has never really depreciated, and we can't see that happening any time soon.
The value increase may not be as fast as some other cars that are currently available for the same money, but those cars are unlikely to be as usable as the 1M is.
In our view, it's the perfect blend of driving euphoria and investment potential, and that's the sweet spot for us here at The Car Investor. Being able to enjoy a car with an eye on future values in the long run.
Of course there will be maintenance and servicing costs to consider, and given that the N54 engine can be somewhat temperamental, it won't be cheap to run.
But when doing your calculations be sure to consider any potential appreciation to offset the ongoing costs. That's the way we usually convince ourselves when buying cars, anyway!
Regardless, the pure, unadulterated thrill that the 1M provides will put those BMW maintenance bills to the back of your mind in no time.
There's no doubt that the 1M is a collectible car, and that will only continue to drive values upwards in the future.