The Porsche 996 has always been a very controversial car. It was the very first generation of 911 to feature a water-cooled engine. 

It replaced the popular 993, and many enthusiasts turned their noses up at the 996 much like they had when the 924 and its successors came into production in previous years.

996 prices dropped to bargain levels in the late 2000s as a result, and have been affordable for many years due to their lack of appeal with purists.

So will the Porsche 996 appreciate?

The Porsche 996 is rising in value and will continue to appreciate, but at a slower rate than older air-cooled 911s. The 996 offers Porsche fans a great way into the 911 market at an affordable price whilst still providing impressive performance and an authentic driving experience.

So it's likely that values of the 996 will continue on their upward trend, but why have they been so cheap for so long, and are they reliable?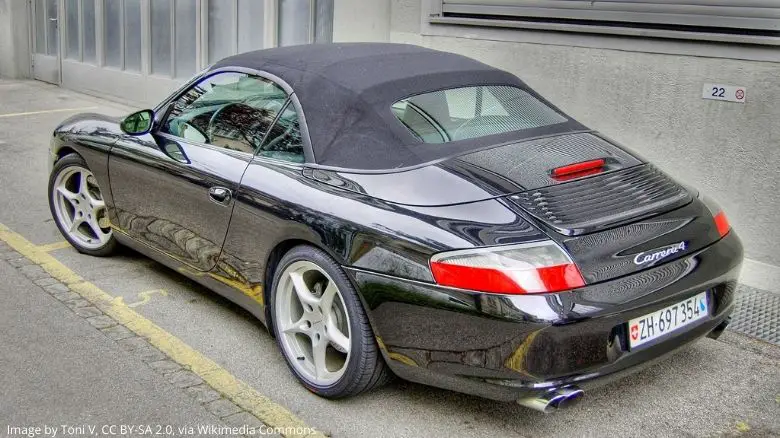 What Years did Porsche make the 996?
Porsche made the 996 between 1997 and 2004, although the GT2, GT3 and Turbo S models stayed in production until 2006.

Over 179,000 cars were produced during the 996's eight years in production.

Despite its perceived unpopularity among Porsche fans, these numbers made it the best selling 911 at the time.
Why is the Porsche 996 so Cheap?
The 996 appears cheap because it was mass produced, whereas older Porsche 911s were not. The appearance is also not to everyone's taste, and the perceived engine issues put many potential buyers off.

The number one reason that the 996 has been so cheap for many years is down to the large numbers that were produced.

That, combined with styling that's not to everyone's taste and the horror stories that circulate online regarding the longevity of the engines has been enough to keep prices very affordable.
Why is the 996 Hated?
Porsche purists hated the 996 because it was the first 911 to be water-cooled. People also took offence to the headlights that resembled fried eggs, and criticized the car's lack of character.

A water-cooled 911? How could Porsche be so stupid?! Actually, they weren't. The 996 pulled the company out of the mire in the late 90s after it was decided that radical changes needed to be made to keep the 911 in production.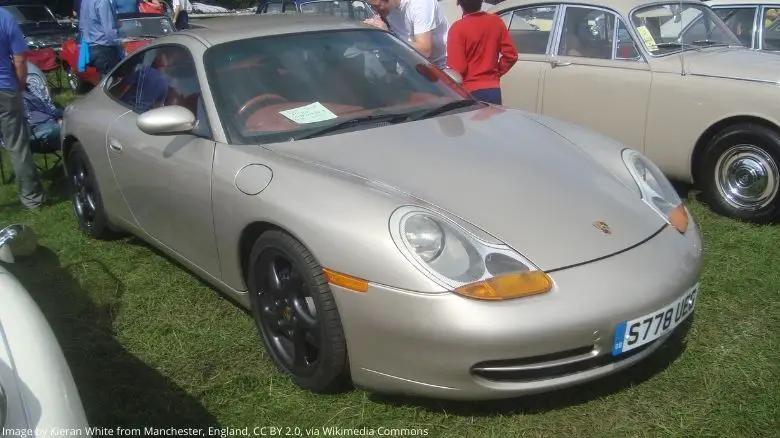 Aficianados believed the 996 was the low-point of the 911's illustrious existence, and the car's styling and lack of character have been criticized over the years.

But no 911 stays cheap for long, and the tide has changed in recent years with many enthusiasts now revering the once unpopular sports car. Some motoring journalists are even daring to claim that it's one of the best 911s. Oh how times change.
Porsche 996 Common Problems
The IMS bearing failure is the problem that's most commonly talked about online, but actually it only ever affected a small number of Porsche 996s.

Other potential 996 problems include:
VarioCam actuators
Cracked cylinder head and liners
Leaking coolant reservoir
Leaking water pump
Leaking rear main oil seal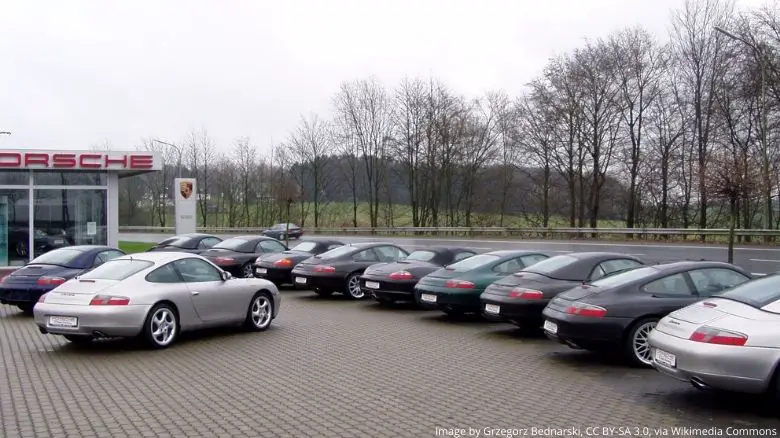 The IMS bearing is the most talked about issue because if it fails, it will lead to catastrophic engine failure.

A worrying problem, but one that is overplayed on many of the forums nonetheless. Failure is preventable at a relatively cost-effective price, so you can always have the work done for peace of mind.
Is the 996 Reliable?
The Porsche 996 is a reliable car. The engine is bulletproof if it has been serviced at the correct intervals, and the IMS bearing issue only affected a small number of cars. 

On the whole, the build quality of the 996 is excellent. It has built up an excellent track record for reliability over the years, despite what you may read online.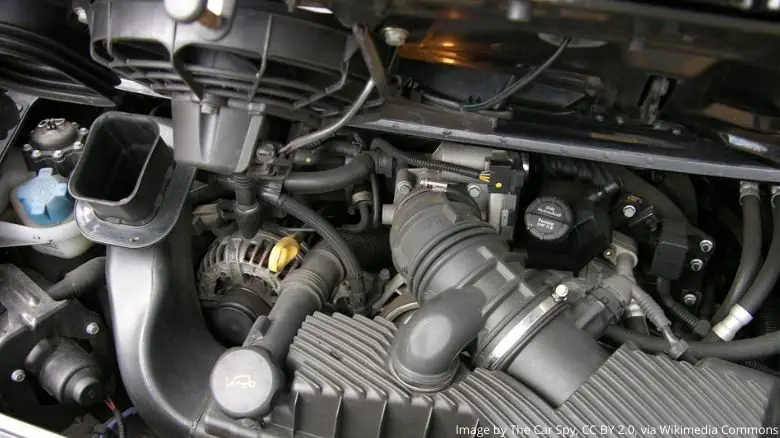 Regular preventative maintenance of wearable parts combined with regular servicing, and keeping an eye out for the problem areas mentioned above, should make 996 ownership relatively worry-free.

Maintenance costs will be as expected with a high-end German car; you'll pay a little more for servicing, but nothing crazy like you'd see with some exotic vehicles.

The Porsche 996 does have the potential to rust given its age, although it's rare to find extensive corrosion unless the car has been left to deteriorate or involved in an accident.

Coolant radiators and turbo components on the 996 Turbo model are also susceptible to corrosion so pay particular attention if you're looking to buy.
Porsche 996 Years to Avoid
Avoid the earliest models if possible. It's better to go for a post-2000 model if you can afford it, and even better if you can get a 2002-2005 facelifted example.

The Carrera was available with a 3.4 litre flat-6 engine until 2002, when it was replaced with a 3.6 litre flat-6 engine.

At the same time, the headlights received a welcome upgrade to the Turbo-style lights, which had been introduced in 2001.
Whilst there's nothing inherently wrong with the pre-2002 Carrera models, the facelifted version with increased power will always be more appealing to collectors and are more likely to command a premium over the earlier examples.
Is the Porsche 996 Collectible?
The Porsche 996 isn't as collectible as other Porsche 911s, but the high-performance models (Turbo, Turbo S, GT2 and GT3) are all considered collectible cars.

The sheer number of 996s built means it's unlikely to ever be as collectible as its older siblings, but just because the 996 Carrera isn't necessarily collectible doesn't mean it's not desirable. Especially with the value this car brings to the table.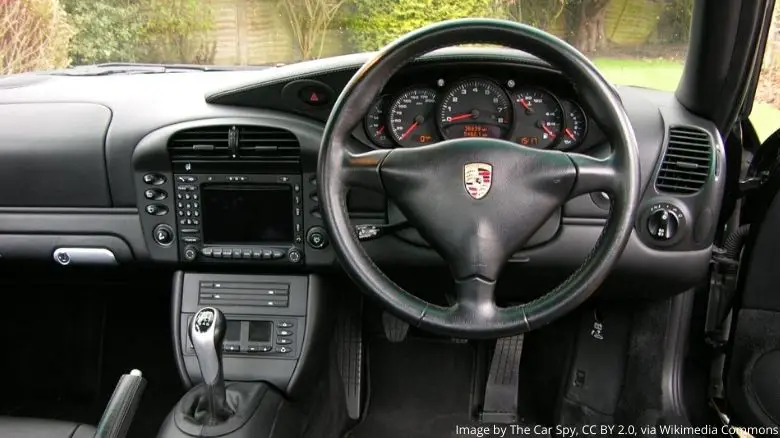 The high-performance models of any car will always command a premium, and the 996 is no exception. These models, especially the GT2 and GT3, are already being considered collectible.
Will the Porsche 996 Increase in Value?
The Porsche 996 is already increasing in value and will continue to do so, although not as rapidly as other 911s.

Values of 996s have been slowly rising since around 2015, although many of them are still very affordable today.

At the time of writing, the Porsche 996 is showing a 6.5% annual increase in value.

Source: themarket.co.uk
The earliest Carrera models with reasonably high mileage can still be picked up for under $20,000 / £15,000, a great way into the market for younger enthusiasts.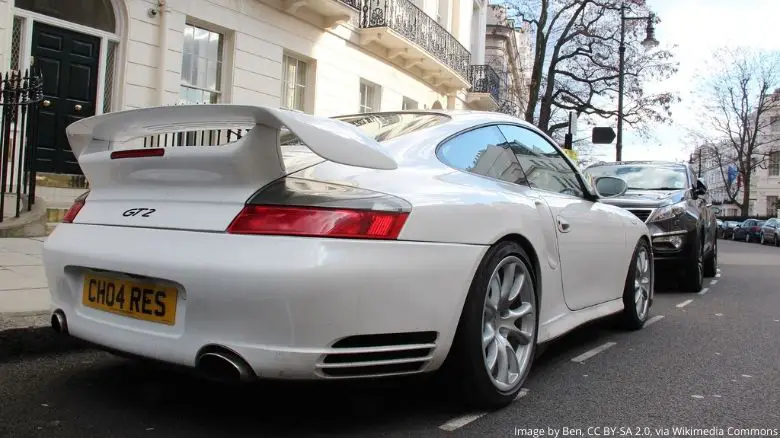 Prices go all the way up to $185,000+ / £135,000+ for the highly desirable GT2 model, with the Turbo, Turbo S and GT3 falling somewhere in between.
Is the 996 Turbo a Future Classic?
The Porsche 996 Turbo is destined to be a future classic thanks to its impressive performance and recent changes in attitude towards the 996 from prospective buyers.

For many years, even the Turbo and Turbo S models of the 996 could be picked up for a bargain price.

With improved performance and enhanced styling, the Turbo models offered a vastly different experience to Carrera ownership.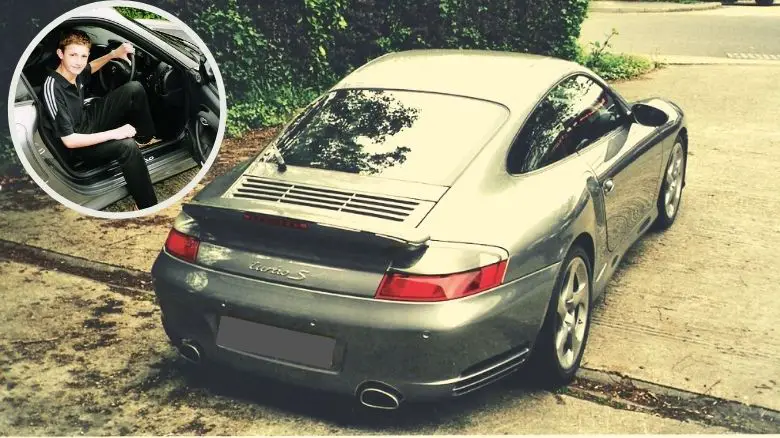 The 996 Turbo came with a twin-turbocharged 3.6l flat-six which produced 414 horsepower and featured all-wheel drive, with an extremely quick 0-60 time of 4 seconds.

Worldwide there were 20,499 Porsche 996 Turbos made, along with 1563 Turbo S models.

Despite the high numbers produced, the Porsche 996 Turbo is likely to go up in value in the future. Amazingly, when you consider the value of other Porsche 911 Turbos, they can still be picked up for well under $60,000 / £40,000.

There aren't many other cars that can offer you that level of performance for that price tag.

It's fast, even by modern-day standards, and is a usable supercar with a great reliability record.

What's more, the 996 Turbo engine does not suffer from IMS failure like the Carrera does as the bearing design is totally different.
Why is the 996 the best 911?
The 996 offers the best value for money, provides good performance, gives the younger generation a chance to enter the 911 market, and it's a sports car that can be used everyday.

Calling the 996 the best 911 won't go down well with many Porsche purists, but for some car enthusiasts this is exactly the way they see it.

We all know that prices of earlier 911s have gone crazy, and not everybody has the spare cash to put into one of these.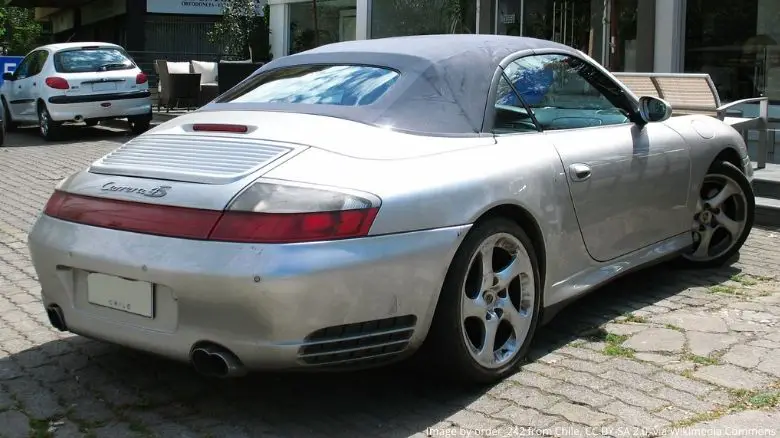 Some people simply want a sports car that they can live with everyday, and the 996 Carrera provides sports car practicality in abundance.

And some younger petrol-heads want a way to get into 911 ownership without having to take out a second mortgage. The 996 provides that, and is essential to the longevity of Porsche popularity across the world.
Is the Porsche 996 a Good Investment?
Certain variants of the Porsche 996 will make for a good investment. Values are already on the up, although they're climbing more slowly than other 911 models.

If we'd been asked this question six or seven years ago, the answer would have been very different.

But attitudes towards the 996 in recent years have surprised us, and the market has cottoned on to the fact that there's a bargain to be had with this 911.

It may not be the most loved, but it's certainly still capable of putting a smile on your face and turning a few heads at the same time.

It may well turn out to be a worthwhile investment if you find a clean example and you're looking to hold onto it for the long-run.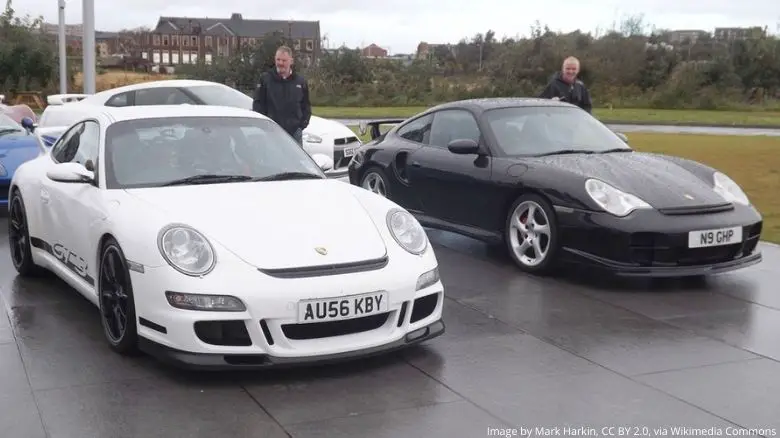 The only danger is that once prices reach a certain level they will fall into 997 territory, which is widely considered to be a better buy than a 996.

It's unlikely values will ever outperform the 997, of which there were also plenty built too. So if you're in the market for a 996 it's wise to keep an eye on 997 trends as well.

It's inconceivable to think that prices could ever be lower than they were in the mid 2010s and despite values being on the way up, the 996 is still a very affordable way to get behind the wheel of a 911.
Should I Buy a Porsche 911 996?
You should buy a 996 if you're looking to own a Porsche 911 that can be used everyday at an affordable price.

Don't be put off by the abuse that the 996 gets online, it provides wonderful value for money and an amazing driving experience. The styling is down to personal taste.

If you're looking to buy a 996 it's advisable to focus on the ownership experience and joy you'll receive from driving it rather than any potential future gains.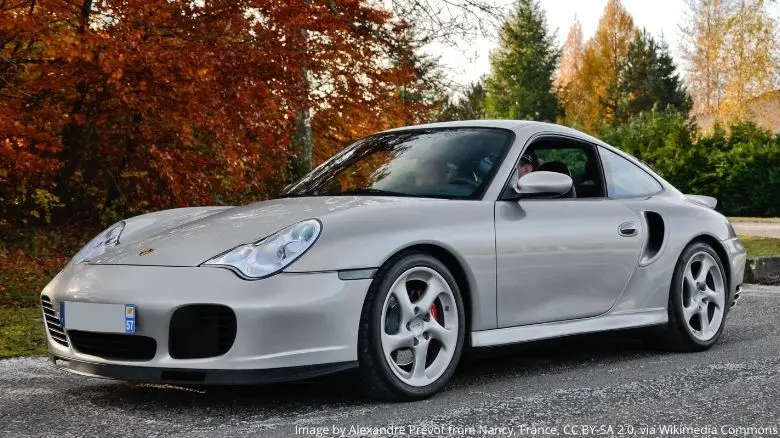 We're not going to lie and say the Carreras you'll find at the bottom end of the market will explode in value over the next few years, because in all likelihood they won't. You can expect more of a steady rise over a longer period of time.

But that's a nice place to be. Putting your money into a Porsche 911 that you can drive everyday knowing that the value of your car isn't going to drop off a cliff any time soon.

The high-performance models are more likely to see bigger gains over time as these are the ones most likely to be considered classics in the future, but of course with higher reward comes higher risk.

The Turbo / Turbo S would be our pick. They went unloved for many years but have increased in value somewhat recently. They're still at a nice price-point and offer good value if you can afford it.