Production
The sleek design had huge appeal and was a hit with journalists across the globe, and just three years after the reveal, the TT was in production. In 1998 the coupe was launched, followed a year later by the roadster.
Both came with two variations of a punchy 1.8 litre turbocharged engine, providing 180 or 221bhp; the difference coming from a much larger turbocharger and associated adaptations fitted to the latter.
Reaction
It wasn't all plain sailing. From day one the TT wasn't taken seriously by many, with car enthusiasts seeing it as more of an accessory than a genuine sports car. The image wasn't helped by Clarkson's 2003 review on Top Gear, where he spent most of the piece talking about hair products and taking fashion advice from Trinny Woodall.
Not only that, but the original 1.8 litre engine was deemed to be lacking in the speed department, falling behind the likes of the Nissan 350Z and the Porsche Boxster. To combat this, the line-up received a facelift in 2003, and at the same time a new 3.2 V6 version with 246bhp was introduced, along with a revolutionary new dual-clutch six speed DSG gearbox.
Production of the original TT (Typ 8N), lasted three more years, eventually being replaced by the Mk2 in 2006.
Despite the image issues, the TT sold very well and upwards of 275,000 Mk1 cars were produced globally over the eight years. Not only was the exterior styling on point, but the interior was especially practical and appealing too. They were fun to drive and very well built; if looked after they rarely had any major issues, meaning they didn't cost an arm and a leg to maintain.
Special editions
As with any investment car, it's wise to hunt down the best and rarest models to buy. In 2005 Audi produced a limited edition TT Quattro Sport, with only 800 units reaching UK shores. A lightweight version of the 1.8 turbo, with 240bhp and a 0-60 time of 5.7 seconds meant these cars were very sought after from the get-go, and continue to be an increasingly elusive sight on the forecourts today.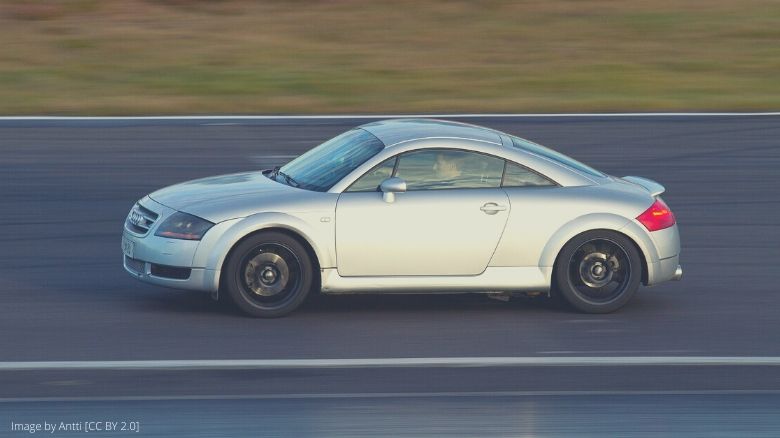 Will it be a future classic?
Exclusivity
Plenty were produced so you should have a lot of choice when buying, but make sure the one you're looking at is in its original state. There are plenty of badly modified versions knocking about, and that's not going to go down well with future investors!
Looks
Iconic, distinctive and timeless. The looks really are one of the most appealing factors of this car, and this has always been the TT's unique selling point.
Maintenance costs
You really don't need to be a millionaire to run one of these, providing you pick up a clean example with good history. Despite the Audi brand in general scoring poorly in reliability studies, generally the 1.8 litre engines are considered bulletproof, but check the timing belt has been serviced as this is a well-documented weak point, and could set you back more than the car's actually worth if it goes.
If you're buying a DSG model keep a close eye on the gearbox as they can also be problematic, and reconditioned units will cost upwards of £1000.
Price
Between £25,000 and £30,000 from new; pretty expensive back then. Nowadays you can pick up decent examples for under £4,000 despite the increasing demand… surely prices can't go any lower?
Game changer
Yes, this was Audi taking a chance and venturing into the unknown, and it didn't half pay off! The concept car made a statement of intent from the German manufacturer, and they stuck as closely to the design as they could with the production model.
We're now onto the third generation of TT, and many of the styling elements from the original model can still be found in the Audis of today.
Anything else?
Controversy struck shortly after the release of the TT. There was a mass recall in 2000 after a series of accidents, sometimes fatal. The issue was handling at high speed, which was improved by adding a rear spoiler to increase downforce, amongst other tweaks.
Time to buy?
Prices seem to have bottomed out and many consider it unlikely that they can fall much further. If you're on a tight budget and want to get into the car investment game, this might just be the one for you!
Verdict
Not everyone's cup of tea, but investors are starting to take note of original condition Mk1s. It was certainly a game-changer for Audi and it's likely demand will continue to increase.
A lower risk investment in the sense that they are generally cheap to buy and maintain, and it's likely the Quattro Sport version will become increasingly sought after as the years go on.