Production
It was unveiled at the 1998 Geneva Motor Show, sporting a 4.9 litre V8 with 394bhp, a huge increase on its predecessor, and came with one choice of gearbox – a six speed manual… perfect!
It received a fantastic reception from motor enthusiasts and journalists alike upon launch in 1999, and production lasted four years.
There were some tasteful cosmetic upgrades introduced to the range in 2001, including various tech improvements and those Angel Eye headlights we all love, with these examples being the most desirable today.
Overall around 20,000 were produced making it one of the best-selling M5s to date, along with its successor the E60. Approximately 2,500 of those E39s reached UK shores.
Specification
The great thing about this supercar in disguise is that it can be used as an everyday family saloon too. Four doors, five seats and a perfectly acceptable amount of legroom and boot-space. This means you can pootle down to the shops on a Sunday morning, pick up your newspaper and some groceries, and if you fancy it, take the scenic route home, open the taps and blast it down some country lanes.
Nobody would be any the wiser if it wasn't for that incredible exhaust note and the subtle styling enhancements.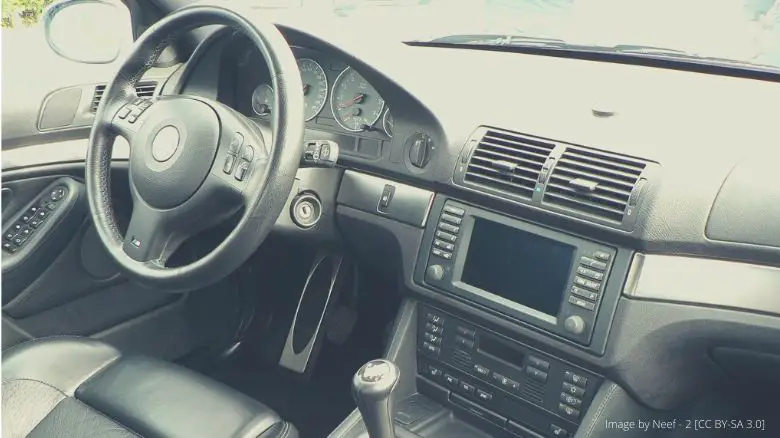 Performance
A very successful formula which catapulted the E39 from 0-60 in just over 5 seconds, but it's sad that this is likely to be the last time we see a naturally aspirated V8 engine in an M5.
Although the successor to the E39 came with a 5 litre NA V10, the newer M5s are unfortunately now being fitted with more economical turbos. Great for fuel consumption, but it does also mean they have to pump fake engine noise through the speakers!
But it's all the more reason for us to cherish the E39 as a purebred driver's car. It also comes from a time when electronic aids didn't ruin the driving experience. Just one more reason it's so widely appreciated amongst enthusiasts.
Will it be a future classic?
Exclusivity
It's now been over 20 years since the E39 M5 was introduced and they continue to become ever more elusive on the roads today. Only around 2,500 were sold into the UK market so you'll be hard pushed to find a good example for sale.
Looks
Subtle but effective. A more aggressive front bumper, rear spoiler, double spoke alloys and quad tailpipes are the only things that really give it away… oh and the M badge on the boot-lid of course.  But anyone who really knows their cars will have a good idea of the power that lurks underneath this exterior.
Price When New
Around £60,000 in 1998. Understandably expensive, but great value for the amount of car you got for your cash.
Maintenance Costs
An expensive car from new and maintenance is going to be no different. This is essentially a supercar wrapped up in a family saloon's body, so you'll need to be prepared to shell out when things go wrong.
They're built for longevity but ultimately there are going to be issues that you need to look out for. The most talked about problem is with the VANOS units (BMW's complicated solution to variable valve timing). There are horror stories of unfortunate owners paying thousands in repairs, although it's not always the drama it's made out to be. The good news is that companies have been formed to help diagnose and repair these concerns.
Keep an eye on the brakes, suspension amongst other things, and tyres don't come cheap either. It will all be worth it!
Cult Following
Many consider the E39 M5 to be the perfect blend of power and luxury with it destined to be a cult classic. There are plenty of forums and websites dedicated to the E39 M5, so it's clear it has quite a fan-base out there.
Game Changer?
This was a huge step forwards for BMW M, and all the facts and figures proved it. More power, much quicker, higher numbers sold, and a formula that was loved by motoring enthusiasts across the globe. Over 15 years since launch and it still holds up as a one of the best powerful saloons there has ever been.
Anything Else?
BMW hired Madonna and actor Clive Owen in a nine minute commercial to advertise the M5. Check it out below, the action starts at 4:20
Time to Buy?
For a decent example you're currently looking at upwards of £20k, and it's unlikely to get any cheaper. If you've always wanted to own one of these cars, now is a good time to start looking!
Verdict
Highly regarded all round and considered one of the best, if not the best, M car of all time. This truly is a great, and destined for the BMW hall of fame.
It's highly probable prices will continue on their upward trend over the coming years, but if you're getting one make sure you budget annually for maintenance and repairs.