Production
The Focus RS was eventually launched in 2002, but it only came with a two litre turbo, straight-4 engine producing 212bhp… and it was front wheel drive. Not quite what the Ford enthusiasts were anticipating, but we all know you need to get behind the wheel of one of these things to really understand what it's all about.
Following on from poor sales of the Racing Puma, Ford decided to resurrect the RS badge for the Focus with a view to once again bolster interest in new fast Fords. A limited number of 4,501 cars were built over a 13 month period, with 2,147 of those ending up in the UK.
Specification
Visually it was somewhat dissimilar to the standard Focus, with the defining external features being wider wheel arches, upgraded front and rear bumpers, unique O.Z. 18 inch alloys, and the Imperial Blue paintwork (the only colour it came in).
Once inside it was very apparent that this Focus was a little out of the ordinary; Sparco bucket seats, aluminium and carbon fibre fittings, a blue steering wheel and a green starter button all combining to give you a sports car feel for Ford Focus money. It truly manages to unleash the inner boy-racer, just as a Ford RS should.
Performance
In reality this was anything but a standard Focus. In fact, over 70% of mechanical parts were upgraded or replaced to take performance to the next level. 0-60 was dealt with in a brisk 6.2 seconds, but it was the handling that really set this car apart from its competition.
Automatic torque biasing differential meant you could throw it into any corner at any speed and come out smiling. If you could deal with the torque steer grumbles then it was perfect for an exhilarating thrash around the country roads, or even to take out to a local track day. Ford were well on the way to getting back to their best with this one.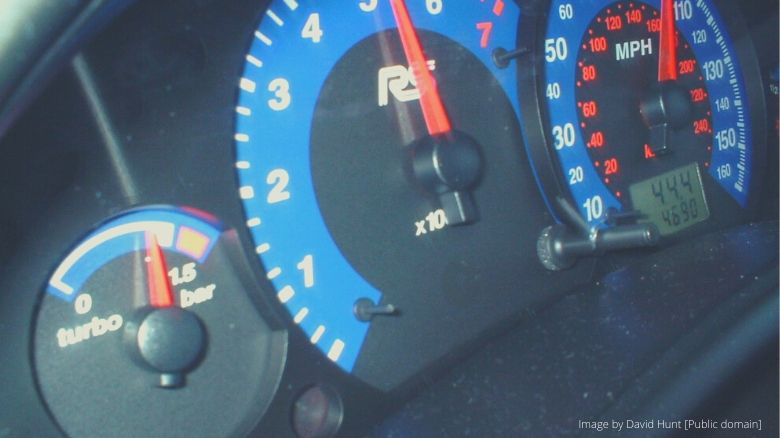 Will it be a future classic?
Exclusivity
A limited production run of 4,501 cars means they've always been a rare sight on the roads and will continue to be. It's been quite some time since any of the Car Investor team have seen one in the wild.
Looks
Everything we'd expect from a Ford RS; its distinctive exterior and zany interior really separate it from the crowd. If you drive one of these you want people to notice you, and they will!
Price When New
Ford did what they do best and made it affordable to go fast. It was priced just below £20,000 when new in the early 2000s.
Running Costs
Major issues are few and far between with the RS if it has been suitably maintained throughout its life. The engines are tough and they deal with modifications well. The gearbox, clutch and suspension are also reliable.
Do keep an eye out for catalytic converter issues as they have been known to fail and a replacement will set you back upwards of £400 for an aftermarket unit, or even more for an original from Ford.
Fuel economy is not horrendous at 28mpg, so overall you're safe in the knowledge that keeping it on the road shouldn't break the bank. It is a Ford, after all.
Cult Following
The renowned Ford RS Owners Club and the Focus RS Owners Club both have a huge following online and regularly host gatherings across the UK, so you can be sure this car will always be in demand. It also means there will be plenty of other owners ready to help you out with advice should anything go wrong.
Game Changer?
Perhaps the most notable part of this car from Ford's point of view was the return of the Rallye Sport badge after an absence of several years. It went down well with enthusiasts and paved the way for future generations of the Focus RS, which have seen far higher numbers produced and are becoming increasingly popular.
Time to Buy?
Prices have been on the up for a while and it doesn't look like they'll be dropping again any time soon. You can't get one of these for under £10k nowadays, and the best examples are pushing that £20k original price-tag. Budget around £12k for a decent example.
Verdict
An exciting, old school Ford that's perfectly usable as an everyday car and won't break the bank to run. It's an enthusiasts car so there are plenty of modified and track driven examples around, but there are low mileage, original models out there to be found.
The vast following RS models have will ensure they're always in high demand, and we think prices are only going to keep going one way.