Back in the nineties the Ford Mondeo (the Ford Countour in the USA) was the company car of choice for many Brits. Thousands of businessmen in their suits trudging across the country's rainy motorway networks, hour after hour, day after day.
Four doors, five seats, a spacious boot and a range of uninspiring engines made it the perfect choice for accountants and sales executives across Britain, but therein lies the problem.
It was, dare we say, a little boring. In 1997 Ford energised the Mondeo line-up by launching the brazen ST24 version, and then later in 1999 the 2.5 litre V6 ST200 that we're focusing on today.
Performance
Ford took the Mondeo's bland appearance and performance and added all the features you'd expect, to turn it into the dream car for a family man with a need for speed. Sideskirts, alloy wheels, and Recaro bucket-seats all helped to completely transform the look and feel of the mundane Mondeo, with performance figures to match.
Suddenly this family car would do 0-60 in 7.7 seconds and take you to a top speed of 145 MPH, with the V6 producing just over 200 BHP. And the price you'd pay for all this back in 1999? £23,000.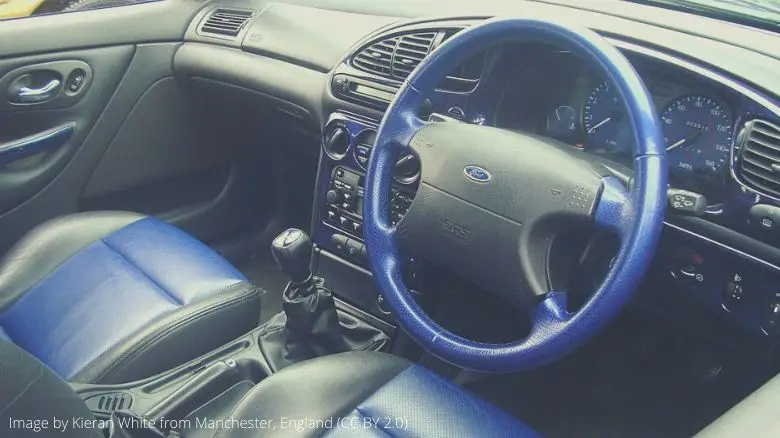 Production
In total there were just 6,500 ST200s produced between 1999 and 2000, most of which finished in the outstanding Imperial Blue, along with 50 in white. These elusive white cars were initially intended for the police force, but ultimately didn't make the grade so were sold back onto the open market.
The majority of ST200s were hatchbacks, although there were also a small number of estate versions, along with 300 limited edition saloons. Ford later produced 300 more saloons to keep up with demand, but this final batch weren't classed as limited edition.
Will it be a future classic?
So why would we consider this fast Ford a good investment today? It's fair to say it doesn't have the breath-taking performance figures or cult following that others do, but we see something there that others perhaps don't.
Exclusivity
The ST200 was only produced for two years, with just 6,500 of them made so this car has always been rare. At the time of writing this article there are just 550 ST200s remaining registered in the UK, with 378 of those declared off-road!
Looks
Appealing to some, perhaps not others. We like the appearance of the ST200 here at The Car Investor, but only in its original form… stay away from modified versions! The stock bodykit, alloy wheels and striking colour certainly give it something that similar cars from the same era simply don't have.
Maintenance Costs
Cheap, on the whole. There's an abundance of parts for these cars as many are interchangeable with other models. When buying watch out for head gasket problems which could be costly to repair, but are thankfully quite rare.
Keep an eye out for rust too, as this is a particular problem with these cars.
Price When New
£23,000 was expensive for the type of car at the time, but all things considered it was still affordable to many. It didn't take long for second hand prices to drop below £10,000 in the early to mid 2000s.
Game Changer?
Not really, unfortunately. The Mondeo ST200 was actually fairly tame in comparison to the earlier Cosworth powered Escorts and Sierras, perhaps why this car has gone under the radar for so long, even with Fast Ford enthusiasts.
Anything Else?
Beware! Many of the cars up for sale have been modified, but if you're buying one of these definitely look for a clean, original example. That's what investors will be looking for in years to come.
Time to Buy?
Yes. Although prices remain below £5,000 it's becoming increasingly difficult to find clean examples with low mileage and a good history. The fact that there are fewer than 200 being driven on the road in the UK today suggests that you'll have a task on your hands!
Verdict
It's a bit of a gamble this one. The Ford faithful certainly don't admire these cars as much as other fast Fords, but these days the ST200 is a very rare car.
If you're after a potential future classic on a tight budget we'd recommend you take a look at the ST200, it's caught our attention and we can only imagine valuations will continue creeping up from here. A very affordable, usable, and exciting car to own.