Whilst it was all good and well packing your picnic, putting your hat and gloves on and going for a blast through the countryside, you could never be entirely sure that you'd make it home again (or even out of your driveway in the first place).
It wasn't until the late eighties that a solution was developed, and it came all the way from Japan in the form of the brand new Mazda MX-5. Mazda took all the ingredients that had made British sports cars so lusted after for decades, and wrapped them up in a solid, stable and most of all, dependable, shell. The MX-5 was born, and what a journey it had ahead of it.
Production
Officially launched worldwide in 1989, badged as a 'Eunos Roadster' in Japan and the 'Miata' in the USA, it wasn't until 1990 that it reached European shores. The Mk1 MX-5 (production code NA) was a hit in the UK and had people flocking to their local Mazda showrooms.
Sporty, reliable, and affordable; it was like Christmas had come early for those who had been toiling away for years trying to keep their Lotus Elans and MGBs going through the cold winter months. Suddenly here was a car that captured all of the British sports car experience with none of the pain.
Performance
Early MX-5s were fitted with a 1.6 litre, straight-four producing 114bhp, but many post-1993 models were upgraded to a 1.8 litre producing 130bhp, and we managed to get our hands on one for the day to find out what all the fuss is about.
This 1995 model is a special edition 'California', proudly displaying model number 194 of 300 on the centre console plaque. It's been kept garaged but driven its whole life, and after 25 years has a miniscule 94,000 miles on the clock. Our video from the day below:
What's it like to drive?
At first glance the most striking feature is undoubtedly its bright yellow colour, unique to the California edition. A tiny car by today's standards, getting into the driver's seat is reminiscent of a time gone by. Rarely nowadays do we see a car so simple and so exposed, but it means you sit even closer to the road and, ultimately, intensifies the experience.
The fabric folding roof and lack of heavy equipment that we see on modern cars means it weighs just 990kg, and the cockpit gives you driving controls, a radio, and not much else.
0-60 takes around eight seconds, but it feels like half that. No traction control means a slight spin of the rear wheels off the line, and the exhaust note is delightfully raspy.
Approaching the first corner and the MX-5 deals with it well; drop a gear, point the nose in the right direction and it will dutifully obey. The back-end threatens to step out of line but doesn't. It comes into its own once we hit the tight and twisty roads; this is where it wants to be.
It loves to rev, it wants to play. Overtaking cars three times your size is a breeze, and you sit so close to the road that the other motorists probably didn't even notice you were there. Heading into town it feels small, lively, and agile, and you'll squeeze through gaps that most can't.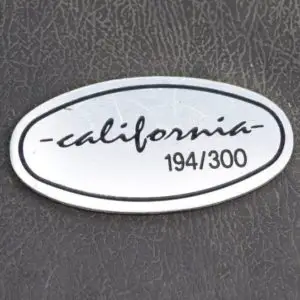 The 1.8 litre engine is more than capable, and the steering is direct and responsive. The lack of ABS means less stopping power than you may be used to and the threat of a lock-up, but it still holds its own thanks to the disc-brakes all round.
Not only is this car incredibly fun to drive in the countryside and in town, but it's also surprisingly practical for a sports car; the boot is only marginally smaller than today's MX-5 so you'll still be able to do your weekly shop.
The pop-up headlights are always a favourite, just don't get caught in a thunderstorm because the folding roof is manually operated.
If you do drive it in the wet you can expect it to be a little more slippery, and you will unquestionably spin the rears if you give it too much.
Upon handing the car back to its owner we were gutted we didn't have longer with it. The Mk1 MX-5 really does provide the whole package, and we are all in agreement here that it's the best affordable roadster we have driven.
But it's one thing driving an exciting car, and another altogether to invest in one. So would we invest today?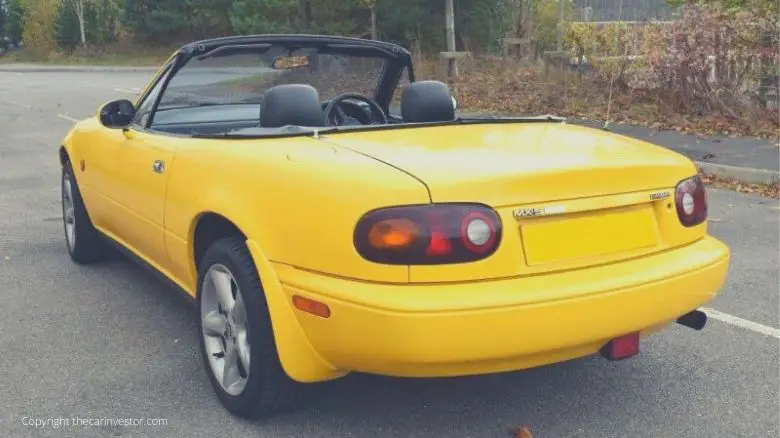 Will it be a future classic?
Exclusivity
Around 400,000 of these MX-5 Mk1s were sold across the globe, an astonishing number and by far the highest of any car we've ever reviewed. So how can it possibly be classed as exclusive?
The truth is that there aren't too many factory original Mk1s around nowadays; many have been neglected and rusted away, and many others have been modified beyond recognition, so you'll need to keep your eyes peeled to find one that's worthy of your money.
Looks
The classic British sports car shape from a Japanese manufacturer; it sits low to the ground, has attractive lines, and pop-up headlights at the front.
The Japanese absolutely nailed it with the MX-5 design, and we haven't seen much change with later generations over the 28 years since it was launched. If you ever needed proof that a design was popular, this is it.
Maintenance costs
A very basic car which makes maintenance costs today relatively affordable. The engine and gearbox have stood the test of time, and if you pick one up with 100,000 miles on the clock you can consider it still in its prime.
There's a wealth of parts out there, and many fixes can be done by the owner (even with little experience). Corrosion is the biggest threat to the Mk1s today; the sills and rear wheel arches will rust, and it's likely that cars which have been driven on salty roads for any length of time will need to be treated before it's too late.
Price when new
Part of the MX-5's appeal was (and still is) being an affordable way to own a fun sports car. They were around £14,000 from new, and today you can pick up decent examples for less than £3k. An incredible bargain from new, and they remain so now.
Cult following
At every classic car show you can rest assured that there will be representatives from the MX-5 community. These cars have a massive following globally, and rightly so. The UK-based MX-5 Owners Club is the world's largest MX-5 club with over 7,000 members, and they arrange regular national and international events.
Game changer?
Absolutely. The Mk1 MX-5 signifies the start of a revolution; when the Japanese brought the roadster fight to the Europeans, and won quite convincingly. There have now been more than one million MX-5s sold since its launch in 1989. It is quite simply the best-selling roadster of all time.
Time to buy?
Prices are slowly creeping up, but are still very reasonable. You can find nice examples for less than £3k, which makes this an absolute steal in our book. If you're looking for an investment car make sure it's in original factory condition, which many aren't.
A number of cars you'll see up for sale will be Eunos Roadster imports, which can be identified by the square rear number plate and the speedo in KPH. This isn't necessarily a bad thing, but it does mean you'll need to look that little bit closer at the history folder.
Verdict
We had so much fun with the MX-5, and for the price they're currently selling for you really can't go wrong. Maintenance won't break the bank, and you can use it all year round if you protect yourself against rust.
These cars will easily do 200,000 miles if looked after properly, and don't underestimate the pleasure you'll have in the summer with the roof down.
They're an absolute blast on country roads and in the town, so if you're in the market for an affordable, investable roadster then this is definitely the one for you.