In 1989 the Mercedes SL R129 became the fourth generation of a long line of Mercedes executive sports cars, and this one came with a whole host of automotive firsts.
Over the years the German manufacturer has produced plenty of cars that have later gone on to be classics, but for many years it's been unclear whether this one would be worthy of that title.
So will the R129 be a classic?
It's widely believed that the R129 will be a classic, and prices of the very best examples have been on the rise for several years. It's already seen as a desirable, practical and usable modern classic that can be driven regularly, and it's certainly of interest to car collectors.
Mercedes SL R129 Production
The lineage started with the iconic Gullwing 300 SL in 1954, but today we're focusing on the R129. Production of the R129 spanned from 1989 to 2002.
Mercedes SL R129 Performance
There were initially with three different engines to choose from; two 3-litre straight sixes and a 5-litre V8, the latter kicking out 322 horsepower, all joined by the 6-litre V12 in 1992 with 389hp.
Mercedes refreshed the line-up in 1993 by bringing out the SL 280 and the SL 320 to replace the original three engines, and facelifted models were introduced in 1995 and 1998.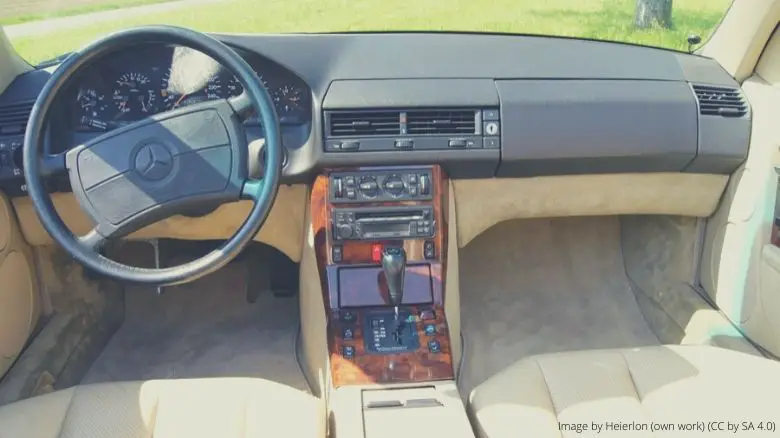 Mercedes SL R129 Reception
Initial reception to the car was good with many complementing the alluring styling which doesn't look out of place today. But that wasn't all; the SL was a technological masterpiece with a wealth of new features previously unheard of. It catapulted Mercedes well and truly towards the 21st Century.
Mercedes SL R129 Special editions
Whenever a new Mercedes is launched we never have to wait long for AMG, their tuning division, to come out with a beefed up version. The R129 was no different, and AMG got their hands on it in 1991 initially producing the AMG 500 SL.
Later in 1993, and once AMG had been acquired by Daimler-Benz, there were several more models produced by the company.
The SL 55 and the SL 60 are the most common, but the incredibly elusive SL 70 AMG and SL 73 AMG were also produced. The latter containing an engine which Italian manufacturer Pagani would one day make use of in their outrageous hypercar, the Zonda.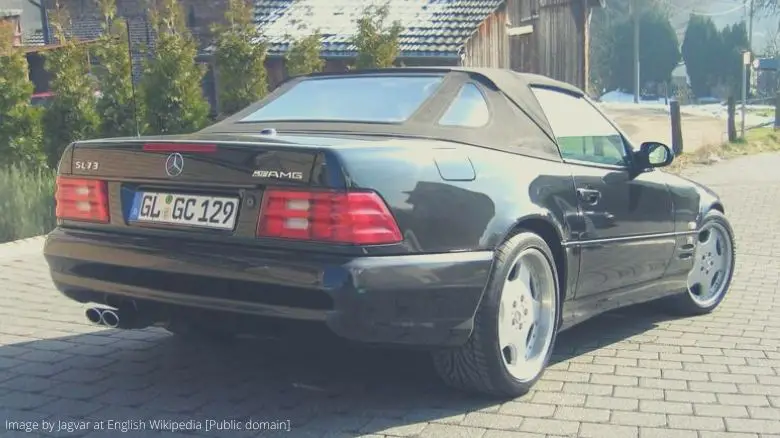 So would we consider it a decent investment today? If the continually rising prices of previous SL generations are anything to go by, definitely! But let's take a closer look.
How Many Mercedes R129 Were Built?
204,940 Mercedes SL R129 were built over the 12 years of production, with a fair few left on the road today. It was an extremely popular choice, and sold very well both in Europe and America.
so you can afford to be picky when buying. It's worth aiming for a 500 if you can. There are still some good examples around at a decent price and there's a world of difference in performance when compared to the lower end models.
Which Mercedes R129 to Buy?
A late model SL500 is the best choice when buying an R129. The final editions, along with the limited editions and of course the AMG models are the most sought-after and command a premium, but an SL500 from 1998 onwards is a great, affordable option.
Also keep an eye on the options list, and choose a color that is sought after. Black and silver seem to be the most desirable colors.
The panoramic roof on the hardtop is a preferable option, along with rain sensitive wipers and folding mirrors.
Mercedes R129 Appearance
The nineties was all about boxy sports cars, and this one is no different. A lengthy bonnet, big alloy wheels and a stylish interior all add up to make this a perfect German sports car of the decade. Facelifted models are more sought after, and come with a number of higher quality fixtures, fittings and parts.
Is the Mercedes R129 Reliable?
The R129 is very reliable, and is considered to be one of Mercedes-Benz's finest cars. As with any car of this age, the R129 will have some issues, but if it's been looked after and maintained throughout it's life it shouldn't be any more troublesome than other Mercedes of a similar age.
You'll need to be prepared to shell out on preventative work when required, and we all know how expensive Mercedes repairs can get.
The V8 can be thrashed and is pretty much bulletproof, but if it does go wrong you're looking at a big bill to get it back on the road.
Distributor caps and wiring looms will ultimately cause issues and should be replaced, and complex electrical issues are the main cause for concern. Keep an eye out for rust too, which often starts from the inside and works it's way out.
Choose one that has been cherished, and you shouldn't be out of pocket when balanced against annual appreciation.
How Much Did a Mercedes R129 Cost When New?
The SL R129 had a price-tag of over $90,000 back in the nineties. A lot of money, but the grateful recipients received a lot of car.
Prices have come down very sharply since and you've been able to pick one up for under $20,000 for some time. Even more reason to check the one you're looking at hasn't been run on a shoestring budget over the last few years.
Was the SL R129 a Game Changer?
There were a number of advances on the R129 which propelled the Mercedes brand into the technology revolution. New safety standards were set, and for the first time in any convertible an automatic rollover bar was introduced. In the event of an emergency the bar would raise itself into position to protect the occupants, and we now see similar features on convertibles worldwide.
The designers' meticulous attention to detail in styling, efficiency and safety means that this car takes a worthy position in the Mercedes-Benz hall of fame.
Is the Mercedes SL R129 a Good Investment?
Whilst prices have been rising for several years, there is still plenty of room for growth in the future. The R129 a worthy investment for anyone in the market for a 90s sports car with charm in abundance.
You can still buy a clean example with low mileage for under $20,000, with the best examples upwards of $30,000. As long as it's kept up to scratch you shouldn't lose money, and prices should start rising in the long run.
Over 200,000 of these cars were produced so there are bound to be many poor examples out there. If you happen to come across one of these it's unlikely to be worth your while paying to put it right. It's much more financially savvy to take your time and find a treasured example.
History dictates that decent examples of these models will start appreciating, with the very best rising to many times their initial value. A solid choice for investment, and a fantastic car to have fun with in the summer.
And one last point; the SL came with a fully automatic fabric folding roof, but every one was also shipped with a detachable solid metal roof. Make sure the one you're looking at still has it!