Pandemic restrictions were lifted in the UK just in time for the Silverstone Classic to take place at the end of July. After missing out on the event last year, car enthusiasts from all over the country were keen to get back to normality over the course of the three day event.
Being held in the height of summer, one would expect a warm and sunny affair. But it wasn't to be, as the British weather once again threw a spanner in the works. Rain, wind, and more rain was the theme throughout, but that didn't dampen our enthusiasm.
On track there was plenty of action and plenty of red flags thanks to the weather, but our favourite part of the weekend was taking a walk around the 120+ car clubs that were on display within the Silverstone grounds.
Here are some of the fastest, rarest, most investable, and wackiest cars we came across.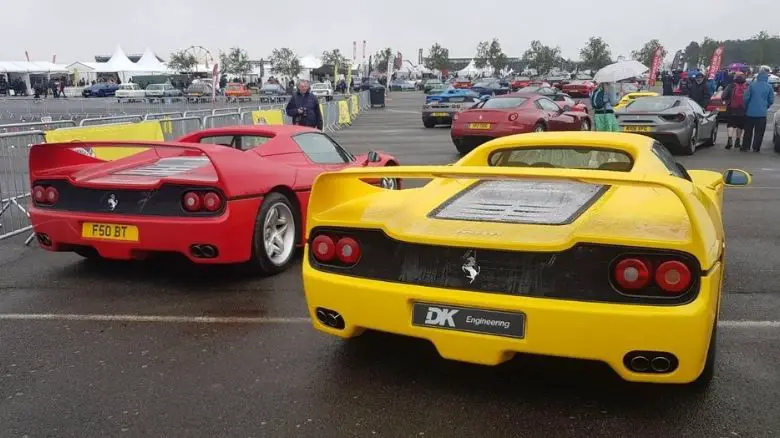 And of course, the weekend wouldn't have been the same without the customary demonstration laps from a Formula 1 car from a past era. This year, Damon Hill was driving his 1996 championship winning Williams FW18, and what a glorious sound it made. Even if it was at half throttle thanks to the extremely wet track!
Want more like this? Follow our Facebook and Instagram accounts.