One of the greatest pleasures in life is doing what others say you cannot do. We're often told buying a supercar is a ludicrous financial move because of the inevitable depreciation.
It's true that most new supercars do lose value rapidly, but it's every car enthusiast's dream to one day own an exotic car.  Thankfully there are some that do defy the odds and actually rise in value.
We've put together a list of 12 of the best examples of such supercars below, that if held onto for long enough should see a decent return on investment.
So which are the supercars that appreciate in value? 
Ferrari 458 Italia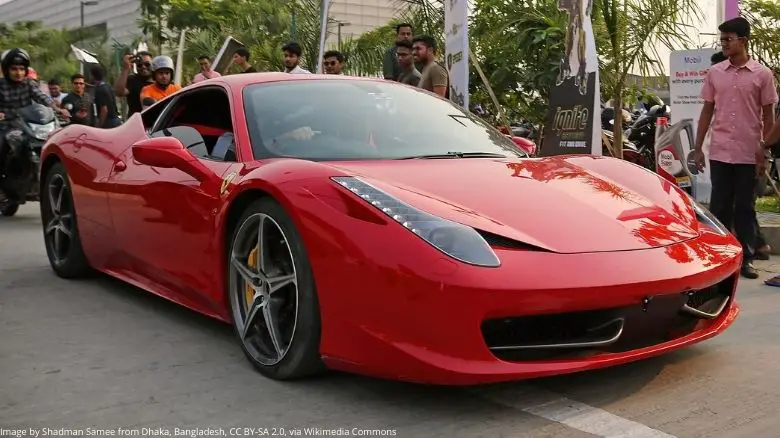 The Ferrari 458 was launched in 2010 to replace the F430, and was fitted with a naturally aspirated 4.5l V8, producing 562 horsepower.
Many would be led to believe that its successor, the updated Ferrari 488 would be outperforming the 458 in the second-hand Ferrari market. It's not the case, however.
The 458 was the last mid-engined, naturally aspirated V8 that Ferrari ever produced. And that's something that enthusiasts and investors are pretty keen on.
So the 458's appreciation has already begun after values held steady for a few years, despite it only going out of production in 2015. 
Quite an incredible feat, and one that demonstrates the importance and desirability of naturally aspirated engines.
Lexus LFA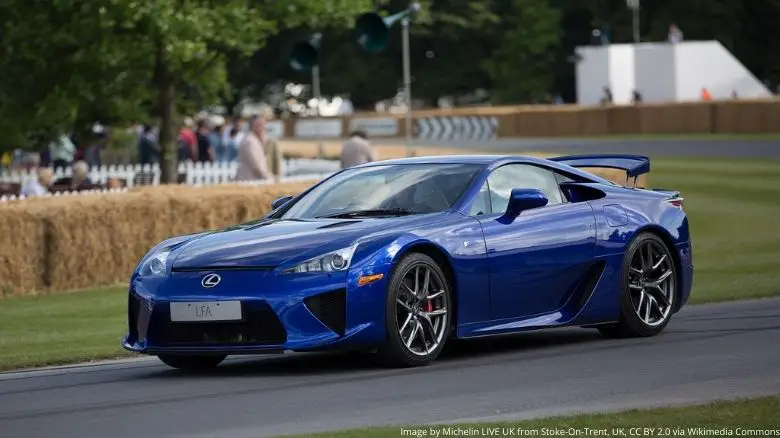 When the limited edition Lexus LFA was released in 2012, people were stunned by its $375k / £343k price tag. A supercar was new territory for Lexus, and it was a car that had been in the making for over 10 years.
The reason it had taken so long to get to market? Lexus were after absolute perfection, and they got it. It was a far cry from anything they'd ever produced before.
Its 4.8l V10 produces 552 horsepower, and it reaches 60 mph in 3.6 seconds. Decent performance stats, but worth the extortionate price tag?
If you were to take the performance stats in isolation and compare the LFA to its exotic rivals of the time, probably not. But, it happens to provide one of the best driving experiences of any car, ever.
The noise produced from its V10 engine is akin to an old-school Formula 1 car. It really does provide a racing-car experience for the road.
There were only ever 500 built, so coming across one for sale is very rare. But if you do, these cars can now fetch in excess of half a million dollars / pounds, a premium well above the original sticker price. 
Porsche Carrera GT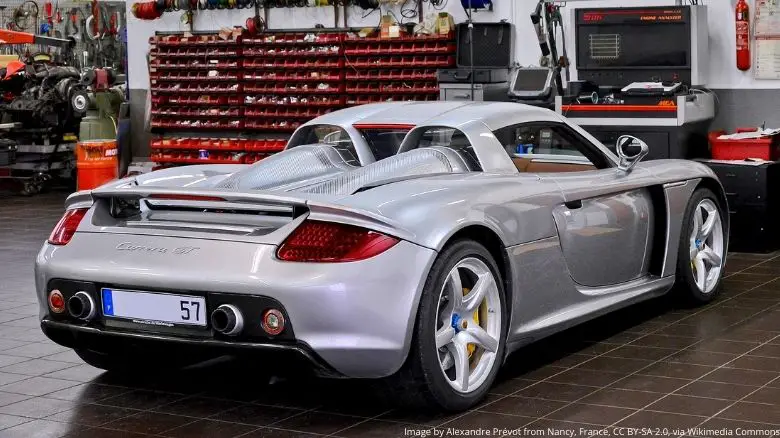 The mid-2000s was a fairly crazy time for hypercars. They were being produced thick and fast, each one with its own blend of raw power, style, and absurdity. The Carrera GT was Porsche's attempt.
It's another car that was fitted with a V10, and as such it makes an incredible noise. But it's not for the faint-hearted. Describing the back end as 'tail happy' is an understatement, and if you don't have your wits about you, you'll end up sideways in a hedge.
But don't let that take away from what a glorious car this is, and that's reflected in its values today. From new it was around $440k / £330k, and today you'll pay at least double that, with some cars worth $1m. And we still think that's great value.
Dodge Viper GTS (1996-2002)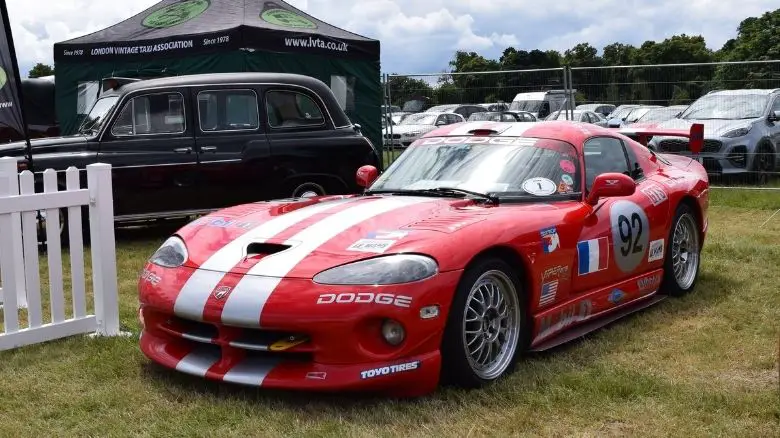 The Viper GTS was the pinnacle of American car lunacy, with an 8l (yes, eight) V10 mated to a six-speed manual, which produced 450 horsepower.
Up until 2020, values of the Viper GTS had remained fairly flat, and we wouldn't have dreamed of including it on this list. But since then, we've seen some serious interest in this 90s classic.
Objectively it didn't have the finesse of its European counterparts, or the build quality, or the interior spec… the list could go on. But does it matter now?
It's such a recognisable silhouette to the Playstation generation, many of whom spent hours of their childhoods driving the Viper GTS on Gran Turismo. I was one of those kids, and I've never forgotten the day I spotted one in real life for the first time, parked up outside a bar.
And that has an impact on people, which is now starting to show in valuations. It's a more affordable option than most on this list, so if you've always wanted a Viper, now's your chance to pick one up with the added bonus of watching it rise in value.
Ferrari F50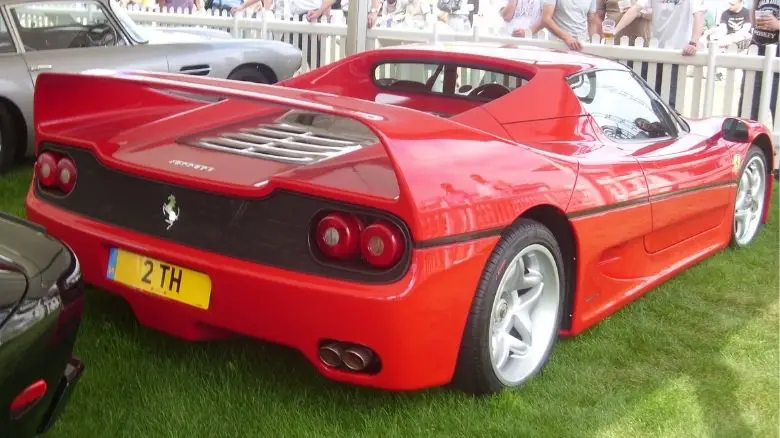 The Ferrari F50 needs no introduction. It was Ferrari's flagship car of the 90s, and is one of the most recognizable supercars ever built.
It came with an incredible naturally aspirated 4.7l V12 engine that produced 514 horsepower and catapulted the F50 to 60 MPH in 3.7 seconds. Not bad for 1995.
Despite all of this, enthusiasts were uninspired for many years, largely thanks to its controversial styling. The F40 firmly remained Ferrari fans' and collectors' favorite.
That is until recently. The F50 cost around $475k / £350k back in the mid-90s, but today it will set you back well over $2.5m / £2.2m. It's now one of the most collectible cars in the world.
This is because in recent years investors have been snapping them up almost as quickly as they come to market. You see, there were only ever 349 F50s built, and by now several of those have been crashed and consigned to the history books.
As it gets more elusive as the years roll by, we can't see this hypercar losing any value. The only trouble is you need a few million to play!
Ford GT (2004-2006)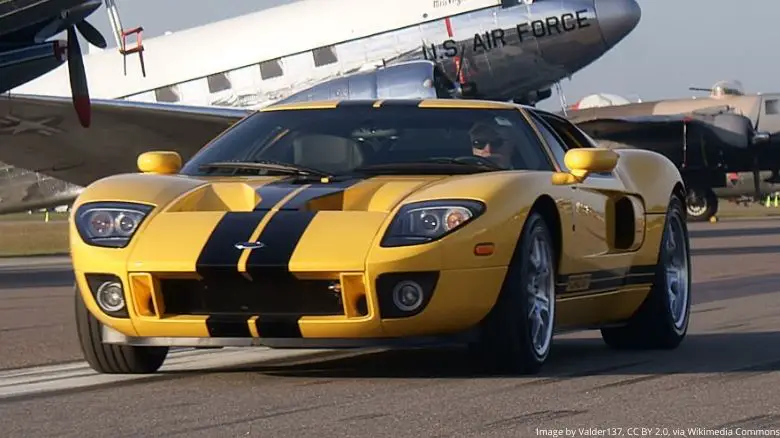 The famed Le Mans winning Ford GT40 of the 1960s is a racer that went down in history for beating Ferrari at their own game, and in the mid-2000s they decided to bring it back in road-going format.
And Ford did a remarkably good job at recreating their multi-race winner, certainly in outward appearance. It looked almost identical, although it did have slightly larger dimensions to make it a little more practical for road use in the 21st century.
It was powered by a 5.4l supercharged V8 with a six-speed manual transmission, and it produced 550 horsepower. There were 4,038 MK1 Ford GTs built over its three year production run making it a relatively rare supercar, especially outside of the USA.
Despite its short production run and the low number produced, Ford only charged around $140k for the pleasure of buying one. It might seem expensive for a Ford, but when compared to the $450k asking price that its 2017 successor had, it sounds like an absolute steal.
Prices of the original GT are now in excess of $400k, and you'll be hard pushed to find one up for sale. Definitely one that we expect to continue appreciating.
Lamborghini Diablo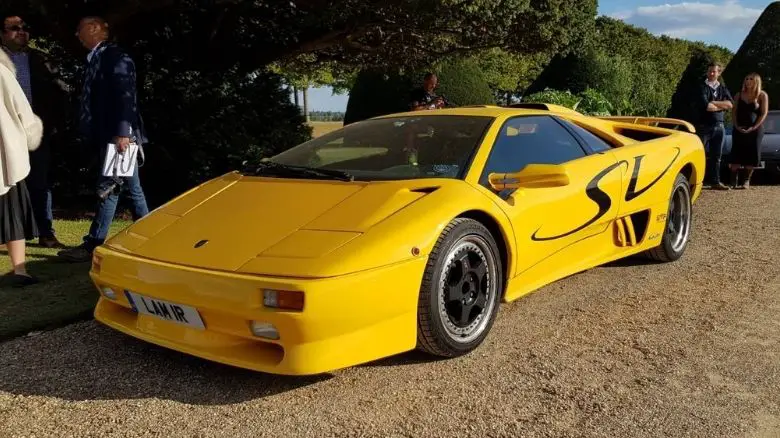 The Diablo was the flagship supercar that saw Lamborghini through the 1990s. It was as undignified as a Lamborghini should be, and its outright power and top speed of over 200 MPH made it a popular choice amongst enthusiasts.
It came in several guises over its 11 year production run, but there were fewer than 3,000 ever produced. It was initially powered by a 5.7l V12, and later, a 6l V12 was introduced for the 1999 model year.
It's surprisingly easy to drive, given that steering and changing gear in its predecessor, the Countach, was more of a bare-knuckle street fight than the pleasurable driving experience it should have been.
With the magnificent naturally aspirated V12 and undoubtedly vibrant paintwork on the Diablo, spotting one of these on the roads today is like being transported back in time.
The Diablo is now reaching a point in its lifetime where you can be reasonably confident that it will gain value if you hold onto it for long enough, and treat it with the respect a 20+ year old Italian supercar deserves.
Maserati MC12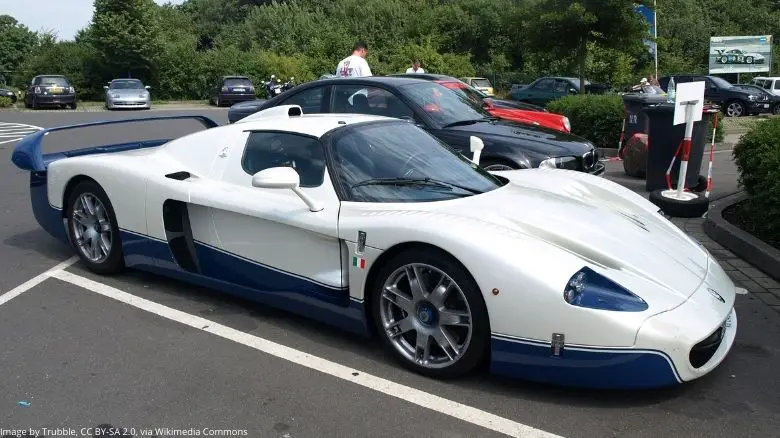 As rare cars go, the MC12 is up there with the best. Only 50 standard road cars were ever built, and we know exactly how valuable cars this rare can become.
It was based on the Ferrari Enzo, and was built for Maserati's return to racing. The road car was wildly impractical for regular use, but Maserati didn't care about that. They were back on the track.
It's one of the most striking designs we've ever seen in a road car, and from new it was available for a staggering $800k. Although it's very rare to see one up for sale these days, those that have sold in recent years have been fetching at least $2m. Not a bad return.
Porsche 911 GT3 (1999-2011)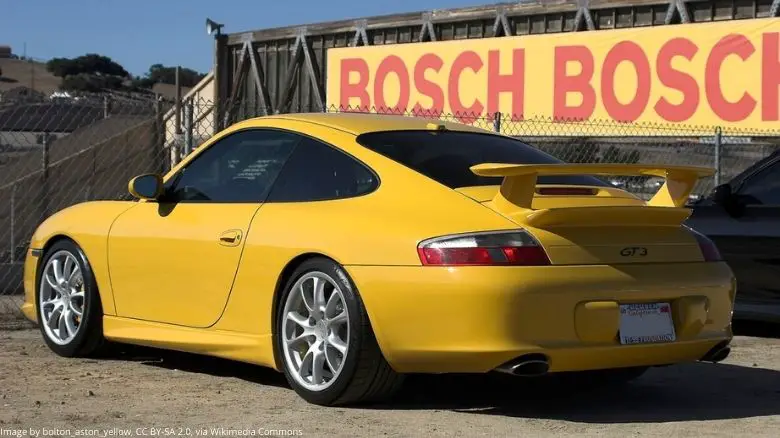 The question of whether the Porsche 911 can be considered a supercar has raged on for decades, but there's no doubt that the 911 GT3 has all of the qualities needed to satisfy the label.
The GT3 name first appeared in a road car in 1999 with the 996 model, and each model since has proved to be extremely popular with Porsche fanatics.
The older these cars get, the more sought-after they become. Prices of the 996 and 997 variants dropped significantly in the 2010s, but they've both been on an upward trend for some time.
They may not be the absolute bargain they once were, but you still get an awful lot of car for your money. These two were road-going track-bred machines, and they'll only continue appreciating in value. There are far worse places to put your money.
Ferrari LaFerrari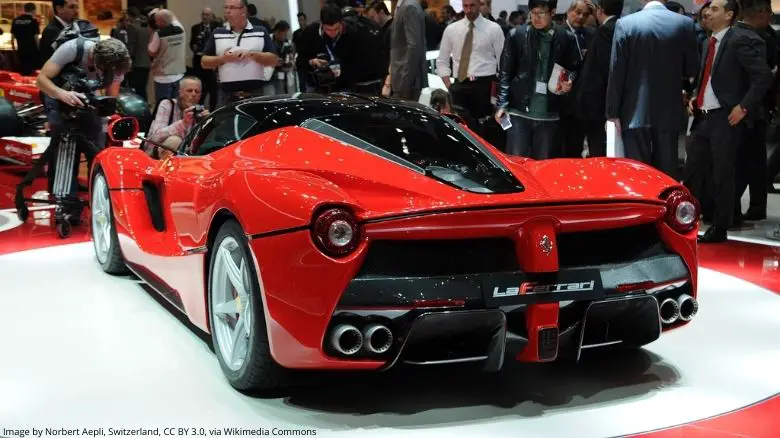 Another Italian monster makes it into the list, and it's no surprise it's another Ferrari special. The LaFerrari was launched in 2013, and formed part of the exclusive chronology that included the F40, F50, and the Enzo to name a few.
It was powered by a 6.3l V12 and also had an electric motor to help boost its power output to 950 horsepower. Added to that, it was the first road car to be fitted with an F1 derived kinetic energy recovery system (KERS). As F1 cars for the road go, it doesn't get much better than this.
The cost of all of this? Around $1.4m / £1m. There were only 499 units of the hardtop produced, and later a further 209 units of the open-top Aperta version.
As with most limited edition Ferraris, values have gone through the roof in recent years. If you want to get your hands on one today you can expect to pay $3m at the very least. Some will go for more than $5m, and a handful for over $10m.
Who was it that said you need to have money to make money? It's certainly the case with the LaFerrari.
Mercedes-Benz SLR McLaren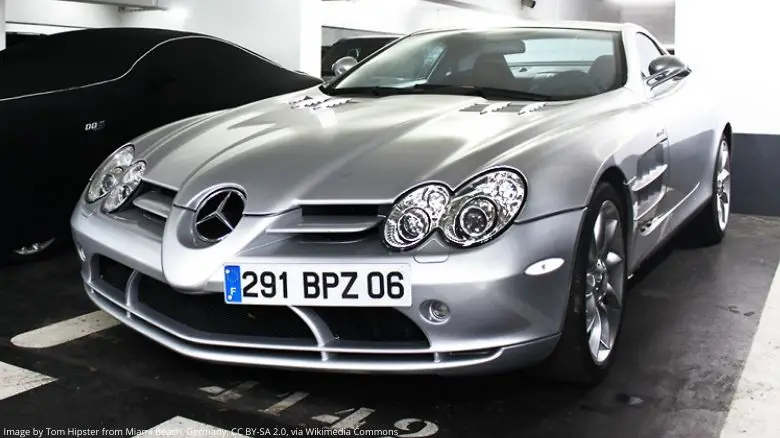 The early 2000s was a crazy time for high-performance supercars, and it didn't take long for Mercedes to join the party by making full use of its stake in British manufacturer McLaren.
The SLR McLaren had a front-mounted 5.4l supercharged V8 which produced 617 horsepower, and was comfortable enough and practical enough for you to take your partner and some luggage on a trip to the coast or through the mountains whenever it took your fancy.
Overall there were 2,157 SLRs produced between 2003 and 2009, making it one of the most exclusive supercars from its era. 
From new it cost $450k / £320k and for a long time prices remained static. But it's another car that has seen a surge in prices in recent years, particularly the extremely rare 722 variant that was produced in 2006.
Aston Martin Vanquish S (2004-2007)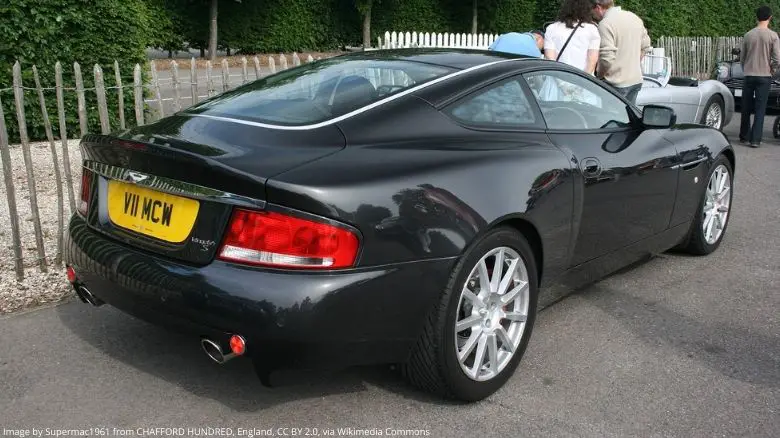 The first generation Vanquish was launched in 2001 and featured a naturally aspirated, front-mounted 5.9l V12. 
The British manufacturer was under the control of Ford at the time, and needed a successor to the Vantage which went out of production in 2003. And true to Aston form, it wasn't long before the Vanquish would become one of the stars of the James Bond film "Die Another Day".
In 2004 the Vanquish S came along, and although the engine remained a 5.9l, horsepower increased from 460 to 520.
Because of its front-engined configuration, it made for a great GT car, and could eat up the miles on the open road just as well as it could outperform most cars on twisty back roads.
Values of the Vanquish S have been through the inevitable depreciation period and have bounced back strongly in recent years. It's one of the most authentic Astons ever produced, and if you're looking to buy one you can expect it to continue appreciating in value.