Table of Contents
When it comes to Hondas, there is a lot of love for the vehicles that are produced for the Japanese market. Dubbed "JDM" (Japanese Domestic Market) Hondas, these cars are the cream of the crop from the historic manufacturer.
In this article, we will take a look at what makes JDM Hondas so great and list some of the best examples of these amazing cars.
What is a JDM Honda?
A JDM Honda is a vehicle that has been manufactured by the Honda Motor Company for sale in the Japanese domestic market. Vehicles produced by Honda that are exported for sale in other parts of the world when new are not considered JDM Hondas.
As a result, these cars often feature unique styling and performance enhancements that are not found on other versions of the same model.
In recent years, JDM Hondas have become increasingly popular in North America, as enthusiasts have begun to appreciate the easily tunable engines and the attention to detail that goes into their construction.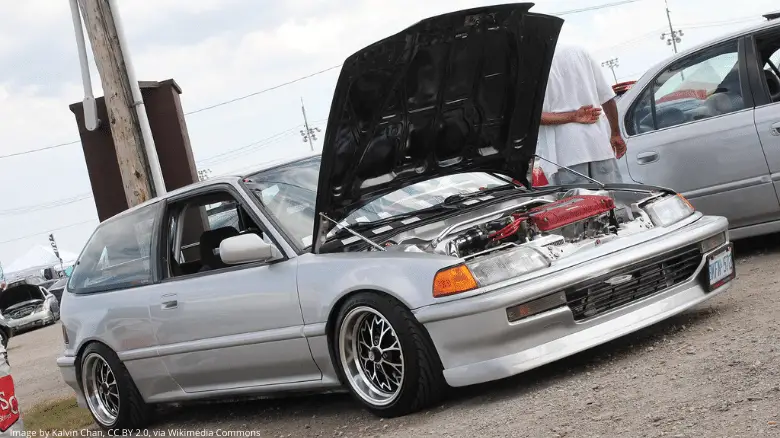 In recent years, the term "JDM" has come to be associated with any vehicle from Japan that has been modified or tuned for improved performance, regardless of the country it was originally sold in. But this is not correct.
As JDM Hondas were intended for sale in Japan, they must meet Japanese safety and emissions standards rather than US standards (or any other country's standards), and they can be equipped with features that may not make it through foreign-market safety and emissions tests.
Is Honda a JDM brand?
Honda is one of the most popular JDM brands of all time. The company produces a great number of cars that are designed specifically for the Japanese market.
When it comes to Japanese car brands, Honda is often considered to be one of the most popular. Founded in 1948, Honda has a long history of manufacturing quality vehicles that are known for their reliability and efficiency.
In recent decades, the brand has also become synonymous with the term JDM. This refers to the fact that Honda is one of the Japanese brands that offers vehicles specifically designed for the Japanese market.
While Honda vehicles are available internationally, they often differ from those sold in Japan in terms of features and specifications.
As a result, many enthusiasts consider Honda to be a true JDM brand. Whether you're looking for a reliable daily driver or a flashy sports car, Honda has something to offer.
What are the best JDM Honda cars?
Now that we've clarified what a JDM Honda is, it's time to take a look at some of the best examples of these great cars.
Honda Civic Type R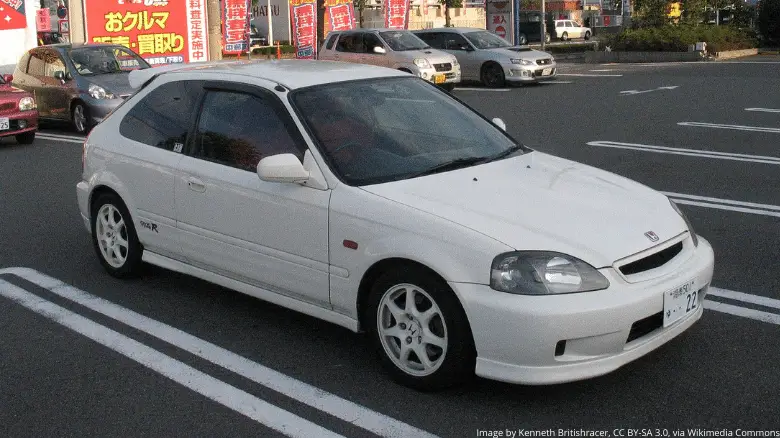 When it comes to choosing the best JDM Honda, the Civic Type R is hard to beat. First introduced in 1997, the Type R has long been a favorite among enthusiasts for its high-revving engine and sharp handling.
In recent years, the Type R has only become better, with a host of improvements that make it one of the most formidable track weapons on the planet.
The Type R is also distinguished by its red Honda Badge – a symbol of performance for Honda fans. Inside, the Type R features sporty bucket seats and a futuristic cockpit.
Whichever generation you choose, with its incredible performance and race-bred pedigree, the Type R is sure to put a smile on your face every time you hit the gas.
Honda S2000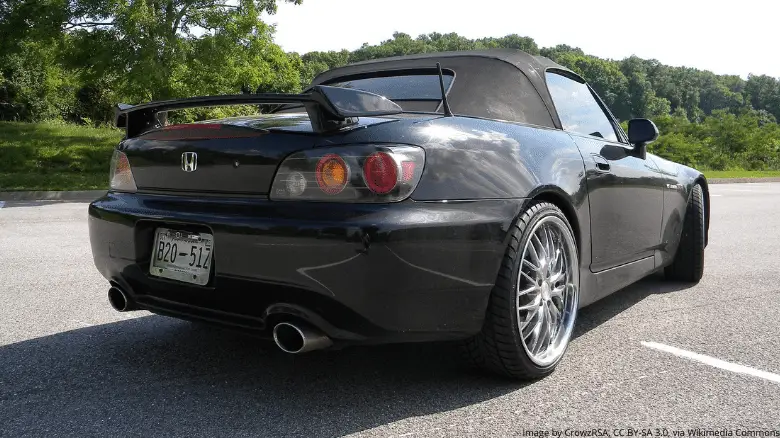 In the realm of JDM Hondas, the S2000 is truly in a class of its own. Launched in 1999 to celebrate Honda's 50th anniversary, the S2000 was designed to be a pure driving machine, and it shows in every aspect of its design.
Powered by a 2.0L inline four engine that revs to an 8,900 RPM redline, the S2000 is capable of thrilling performance both on and off the track.
Add in a lightweight body and precise handling, and it's easy to see why the S2000 is such a popular choice among Honda enthusiasts.
While it's not the newest or most technologically advanced Honda on the market these days, the S2000 remains one of the best JDM cars ever made.
Honda Integra Type R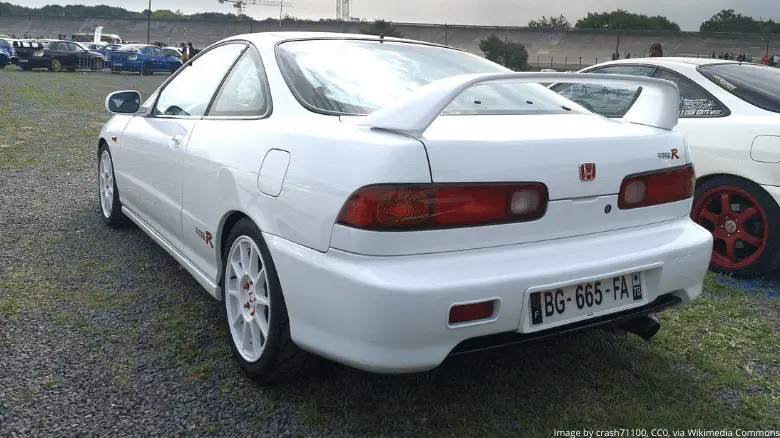 The Honda Integra Type R is widely considered to be one of the best JDM Hondas of all time. Introduced in 1995, the Type R was a track-focused version of the popular Integra.
It featured a number of performance-enhancing upgrades, including a lighter weight body, a close-ratio manual gearbox, and a tuned engine.
The result was a car that was both incredibly fast and exceptionally fun to drive. Thanks to its impressive performance and affordable price tag, the Type R quickly became a favorite among driving enthusiasts.
In recent years, the Type R has only become more popular, with prices rising steadily as demand continues to outstrip supply.
For many enthusiasts, the Honda Integra Type R is the ultimate JDM Honda.
Honda CR-X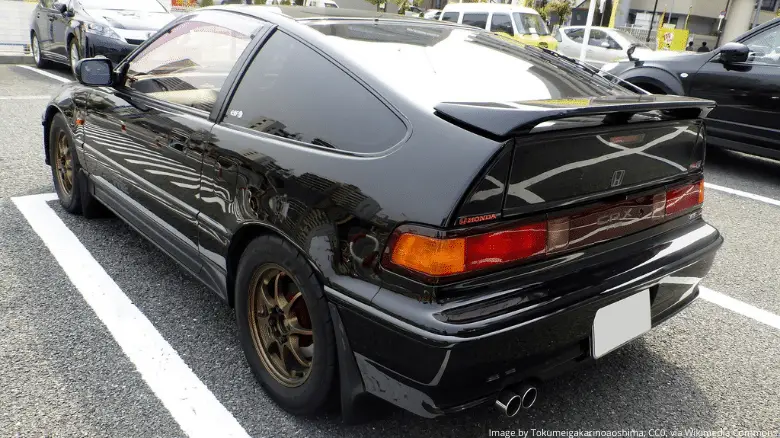 The Honda CR-X was first introduced in 1983 and quickly became a favorite among tuners. Its lightweight body, front-wheel drive layout, and high revving engine made it the perfect platform for modification.
In addition, the CR-X's sporting image and aggressive styling helped to set it apart from other small cars on the market.
Honda continued to produce the CR-X until 1991, when it was replaced by the CR-X Del Sol, a targa-top version of the standard CR-X.
Today, the CR-X is considered one of the best JDM Hondas ever made and they are becoming harder to find with each year that passes. Regardless, its legacy continues to inspire young JDM fans around the world.
Honda Prelude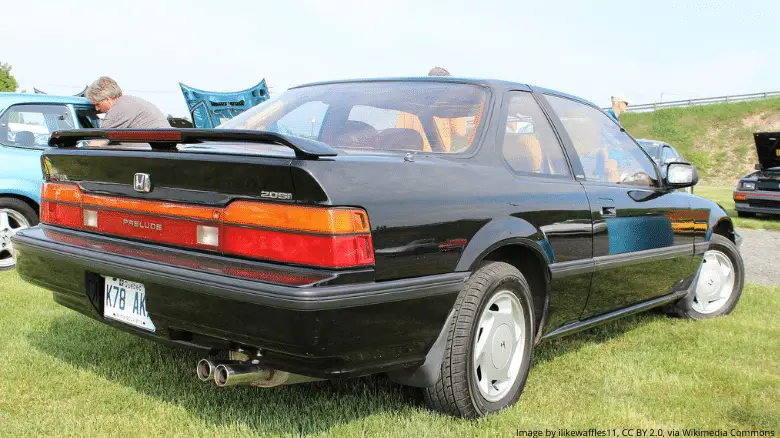 First introduced in 1978, the Prelude was Honda's answer to the growing popularity of sporty coupes. With its sleek lines and powerful engine, the Prelude quickly became a hit with young buyers.
Over the years, the Prelude underwent several facelifts, but it always retained its essential sporty design. The fourth-generation Prelude, in particular, was widely considered to be one of the most well-rounded cars on the market.
In 2001, Honda discontinued the Prelude, but it remains a sought-after car among enthusiasts. Thanks to its stylish looks and impressive performance, the Honda Prelude is truly a JDM icon.
Honda Beat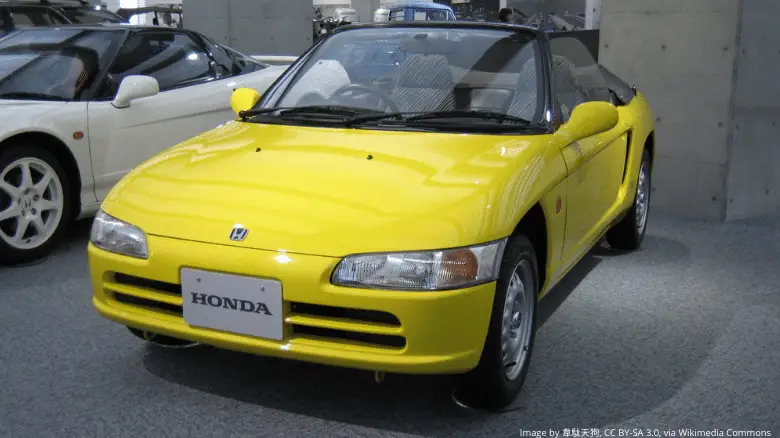 We couldn't put together a list of the best JDM Hondas without including one of its most famous Kei cars; the Beat.
This tiny car was produced from 1991 to 1996, and it quickly gained a following among driving enthusiasts. The Beat is powered by a 656cc three-cylinder engine; just enough power for zipping around country roads.
Weighing in at just 1,675 pounds (760kg), the Beat is incredibly light and nimble. It's also extremely fun to drive, thanks to its well-balanced chassis and responsive steering.
Its diminutive size means it's easy to park and maneuver in tight city streets, and is also known for its low running costs, making it an ideal choice for budget-conscious drivers.
While the Beat may not be the fastest or most powerful Honda out there, it's definitely one of the most fun.
Honda Accord Euro R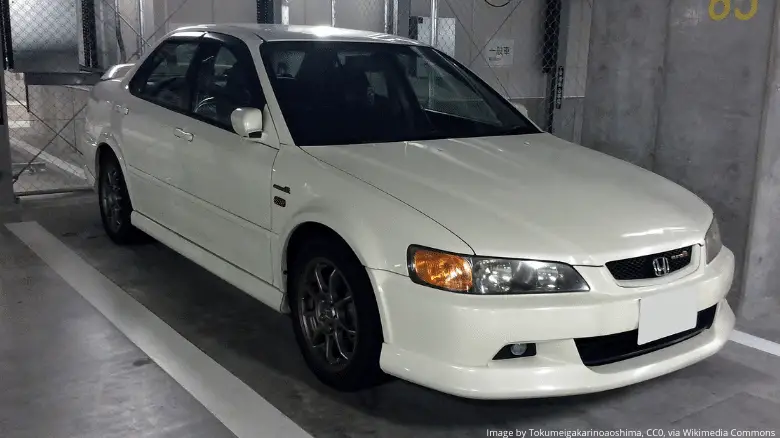 For many car enthusiasts, the term "JDM" conjures images of low-slung sports cars with massive spoilers and aggressive styling. However, JDM cars are not all about style over substance.
Take the Honda Accord Euro R, for example. This understated sedan was never officially sold in North America, but it remains one of the best Hondas ever made.
The Euro R features a number of performance-enhancing upgrades on the standard car, including a more powerful engine and tightened suspension.
Add in its well-appointed interior and spacious trunk, and it's easy to see why the Accord Euro R is such a sought-after car.
It's also one of the rarest JDM Hondas, with very few having ever been exported from Japan.
Honda Legend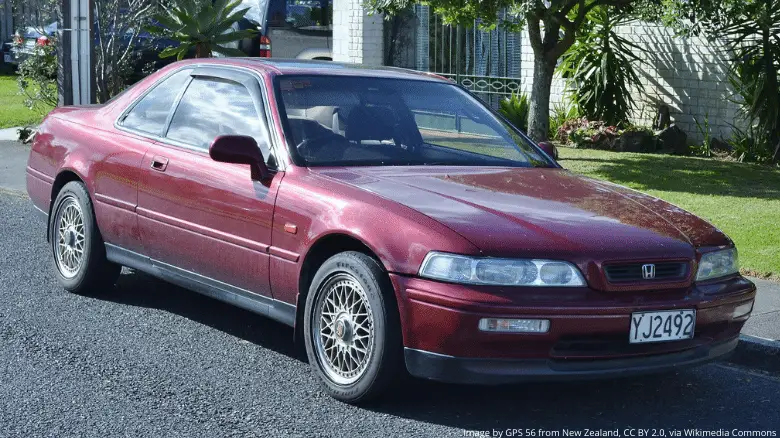 The Honda Legend is a full-size luxury sedan that was produced by Honda from 1985 to 2012. It was badged as an Acura in the North American market.
The Legend was Honda's flagship vehicle and has been available in both front-wheel drive and all-wheel drive configurations over the years. Earlier models were powered by a V6 engine.
Along with the sedan, a two-door coupe was also introduced, proving popular with buyers looking for a stylish and luxurious JDM car.
The Legend is one of the most popular JDM Hondas, thanks to its luxurious design and powerful performance.
Despite its reasonable size, it's still a JDM fan-favorite, and plenty of importers have brought them over to North America.
Honda S800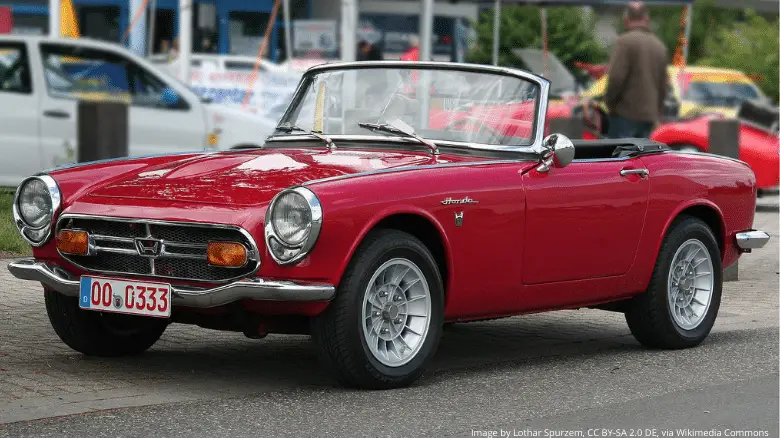 The Honda S800 is a true Japanese classic. First introduced in 1965, the S800 was Honda's answer to the British sports cars that were so popular at the time.
With its sleek lines and impressive performance, the S800 quickly gained a following among enthusiasts.
While production of the S800 ended in 1970, its legacy continues to this day. Thanks to its timeless design and impeccable build quality, the S800 remains one of the most sought-after classic JDM Hondas.
If you're lucky enough to find one for sale, be prepared to pay a premium. But for many enthusiasts, the S800 is worth every penny.
Honda NSX Type R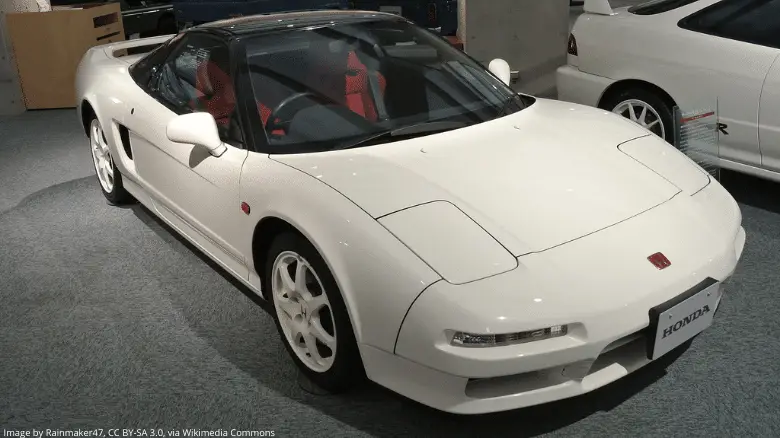 As anyone who passionate about cars knows, Type R JDM Hondas are some of the most highly coveted vehicles on the market. Among Honda enthusiasts, the NSX Type R (or NSX-R) is considered to be the best of the best.
The NSX Type R was only produced in limited numbers, making it a true rarity. It features a lighter weight body than the standard NSX, and this diet makes the NSX Type R an incredible performer on the track.
In addition, its design and supercar-beating prowess is truly iconic.
For these reasons and more, the Honda NSX Type R is considered to be one of the finest JDM Hondas ever produced.
Final thoughts
JDM Hondas are some of the most highly sought-after cars on the planet. Thanks to their unique style, incredible performance, and rarity, many of these cars are true collector's items.
Not all JDM Hondas have foreign-market equivalents, and there are plenty of considerations to make if you're thinking of importing your own JDM car.
All of these factors add up to make JDM Hondas some of the most fascinating and desired cars out there.
Whether you're a diehard fan or just getting started in your car-collecting journey, a JDM Honda is definitely worth your attention.