We know that many of our followers take their classics on similar trips, or are considering doing so in the future, so we thought we'd keep you up to date as they make their way across France, Liechtenstein, Switzerland, Italy, and Monaco (just in time for the F1 practice sessions).
BMW 840
Adam has owned his E31 BMW 840 in striking 'hellrot' red for three years, and it was actually the very first car we ever reviewed here at The Car Investor back in 2016. Having covered a mere 79,000 miles from new, its big 4 litre V8 will be at home on the long motorway sections of the journey. Bavaria's finest provides a great blend of practicality and power, and the imposing grand tourer will be sure to turn heads at every given opportunity.
Porsche 944
Jonny has owned his Porsche 944 S2 for the last year, and since buying it has invested a huge amount of time in restoring it to its former glory. And glorious it absolutely is. Having covered 157,000 miles in its time, this 3 litre inline-4 has undoubtedly had its fair share of long journeys. Its comparative agility will play to Jonny's advantage up on the mountain roads, whilst maintaining the comfort levels that any respectable grand tourer should have.
Mercedes C63 AMG
Having fantasised about owning a C63 for as long as any of us care to remember, James picked up the car of his dreams earlier in 2019. The trip's sole representative for modern cars, this 6.2 litre V8 has covered just 13,000 miles in its short lifespan. James will have all the luxuries of modern motoring available to him on the trip, but since he's only been managing 15mpg in recent weeks, he may well be spending a bit more time at petrol stations than the other two. There's no doubt about it though, this car really is an absolute beast. And we don't use that term lightly.
Keep an eye on our social media – we'll be keeping you up to date every step of the way on this 2,700 mile journey.
——- Update ——-
All three cars made it across Europe and back, with merely a headlight bulb blowing on the 8 Series whilst travelling back to the channel tunnel on the final day. The group drove the Monaco track the day before the F1 practice session, had an exclusive tour of Ferrari's Maranello factory, and drove some of the best roads in Europe.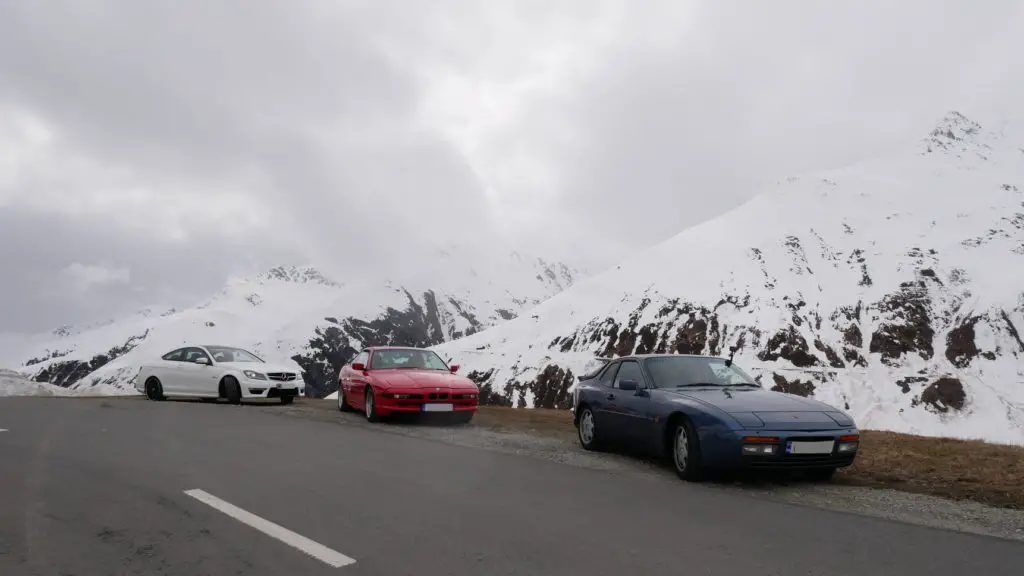 "Driving a modern classic across Europe with friends had always been a dream of mine, and I urge other owners to do the same. Driving through the Swiss Alps in a convoy with fellow motor enthusiasts was truly one of the best experiences of my life, and I will absolutely be doing it again. These cars were meant to be driven, not hidden away!"
Adam Chinn, Director, The Car Investor