Toyota Yaris Verso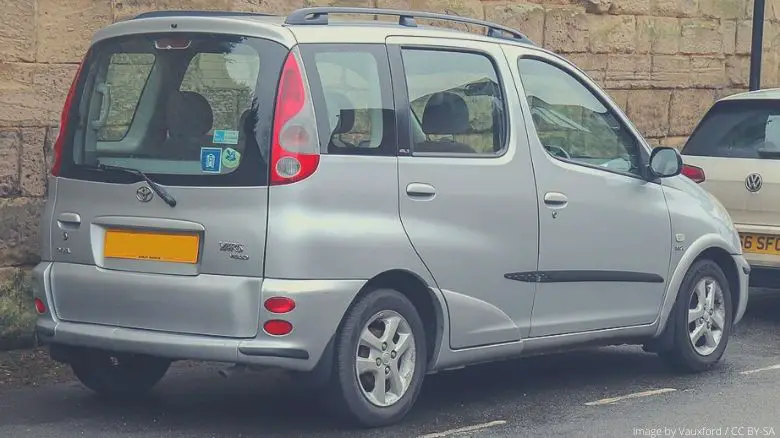 And what a shocker we have to start us off. The Toyota Yaris Verso was released in the late 90s, and we're not sure which demographic they were targeting with this one. Those who are over 8 foot tall? People who prefer to stand up whilst driving? The blind?
It's known as the Toyota "Fun Cargo" in Japan. Come on… they've been trolling us with this one haven't they.

Chrysler PT Cruiser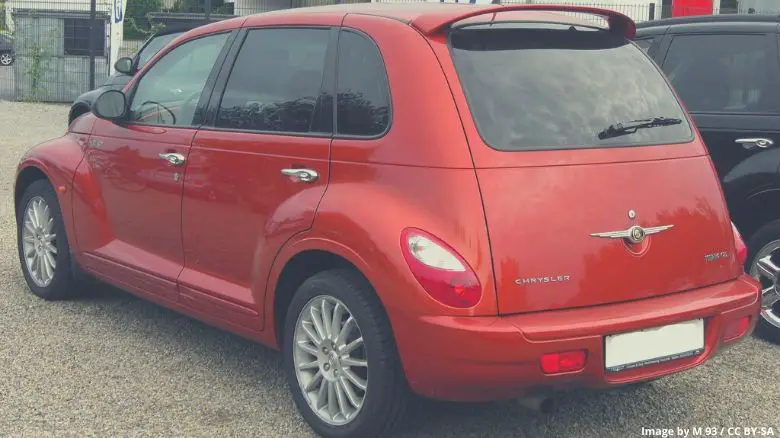 Have you ever wanted to fake your own death? If so, the PT Cruiser may be the car for you. It looks like an actual hearse and has performance figures to match. The phrase "I wouldn't want to be seen dead in one" springs to mind.
Incredibly, over a million people bought these in the 10 years they were in production. Even more incredibly, there was a convertible version. That means people were willing to throw back the hood and show the world that they'd gone out and bought one!

BMW 4 Series (2020)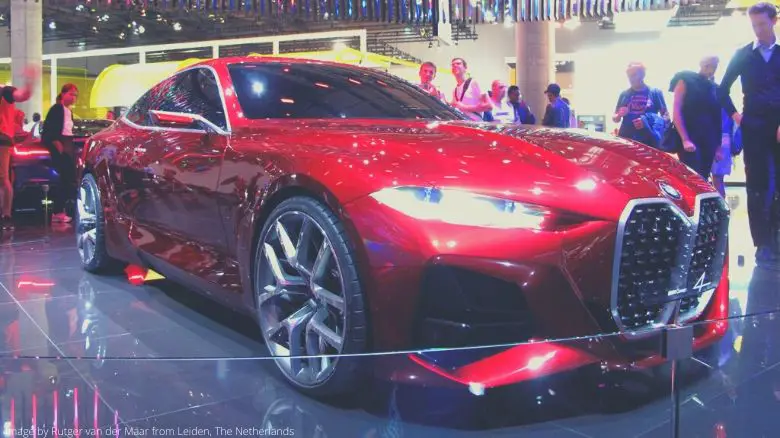 BMW, please stop this. JUST STOP. The new 4 Series' chipmunk face epitomises the way BMW is now going with its design. It's been decided that all new cars are to come equipped with grilles big enough to sniff as much glue as the designers have been.
Have the chief designers taken complete leave of their senses? How can we go from the E30 M3, the E31 8 Series, and the sharknose 635CSI to this total horror show in just a few short decades? Sort it out.
SsangYong Rodius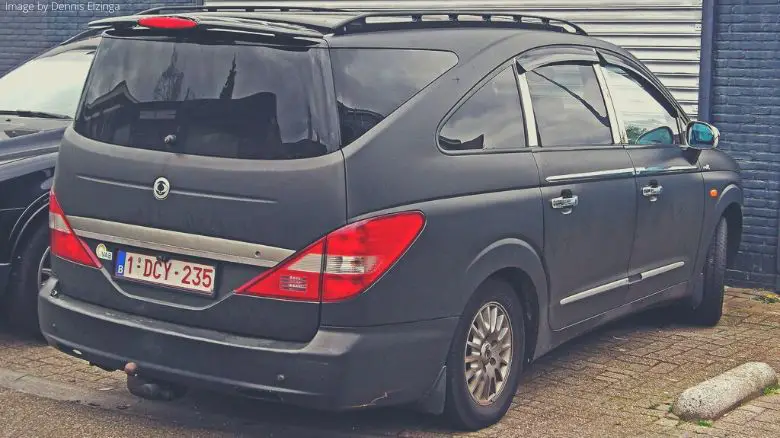 This horrifying abomination is South Korea's best attempt at frightening small children all around the globe. Introduced to the market as some sort of MPV / bus, I'm told the middle seats can be turned around to "encourage conversation". That's the last thing I'd want to be doing if I was forced to ride in one of these. Just get your head down, and wait for this hellish journey to be over.
And what's with that rear end? Did the designer get distracted whilst sketching out the plans? It just… keeps going. Totally unnecessary.
Ford Scorpio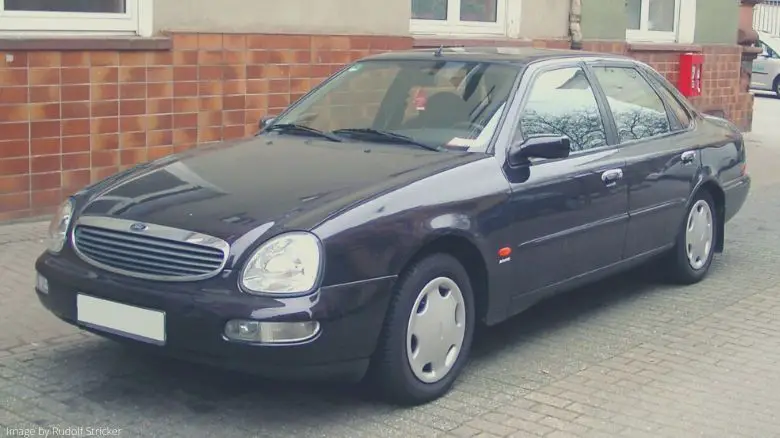 If the car you're driving strongly resembles the world's ugliest animal (the blobfish), you know you've taken a wrong path at some point. It's gormless face compelled Jeremy Clarkson to point out its "village idiot features" in his review, and thankfully other motoring journalists have continued to give it the bashing it rightfully deserves ever since.
Ford Europe released this abhorrent creation to target successful professionals and senior managers. Imagine turning up for a meeting in that. You wouldn't be successful any more.

Pontiac Aztek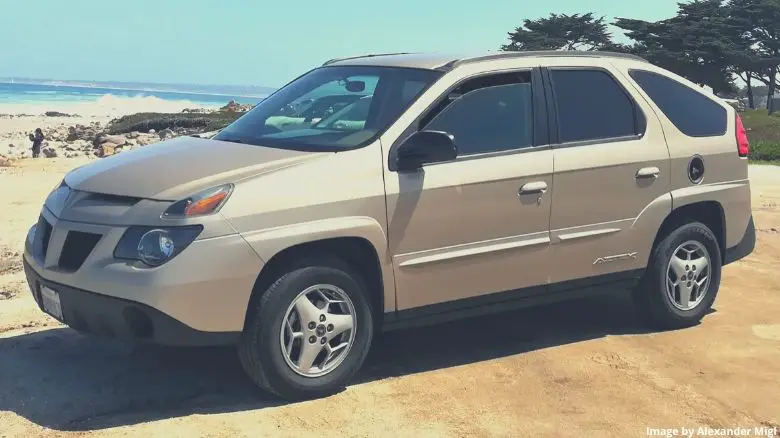 Ah yes, Walter White's trusty crossover was always going to make this list. The Breaking Bad producers were spot-on when they picked the Aztek; the absolute tragicness of this car summed up his character brilliantly. Before he became an international drug dealer, that is.
General Motors had high hopes for their prized monstrosity, but unfortunately for them the Pontiac wasn't quite as popular as they were expecting. In fact, they didn't even manage to sell half of what they wanted to. Shame.

Morgan Aero 8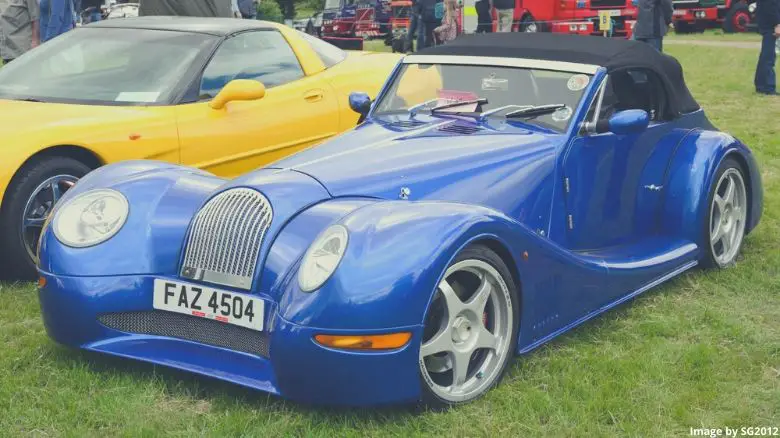 If the Aero 8 was a human, even its own mother would be denouncing its "unfortunate" face. The cross-eyed, bespectacled Morgan looks like it's been smacked with a shovel, and is more resemblant of the Hunchback of Notre Dame than an expensive British sports car.
Fiat Multipla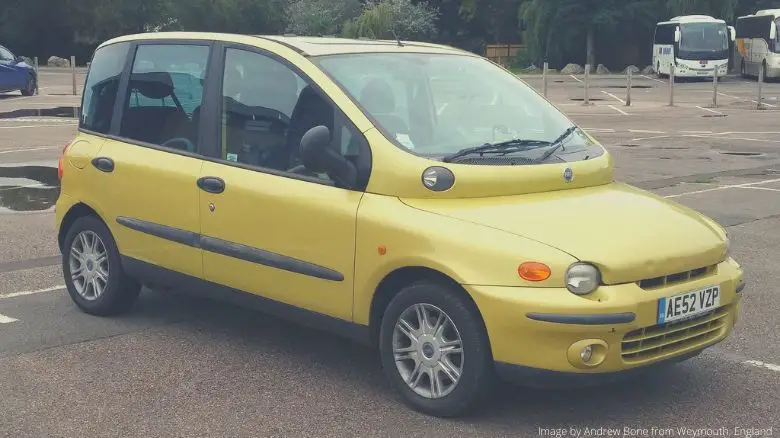 No list of ugly cars would ever be complete without this atrocity. The Multipla was introduced in 1998, and has had passers-by roaring with laughter ever since. It's face looks deranged, and The Telegraph once described it as a "psychotic cartoon duck".
With three seats in the front it's extremely practical for all the family, but there will come a point when the children prefer to either run away or call Childline rather than be spotted in it outside the school gates.
Suzuki Wagon R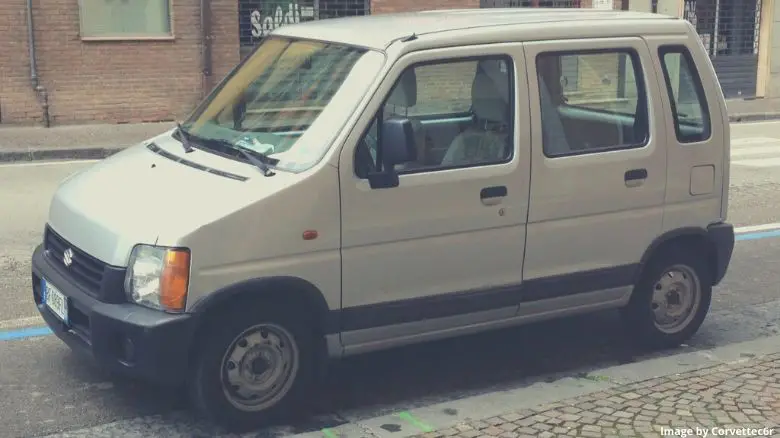 If you asked a group of young children to draw a car, they would come up with a far better design than the Wagon R. It's hard to believe that a team of highly skilled designers not only came up with this eyesore, but actually managed to get it approved for sale. It's just a rectangle with some wheels. Try harder.
Fiat 500L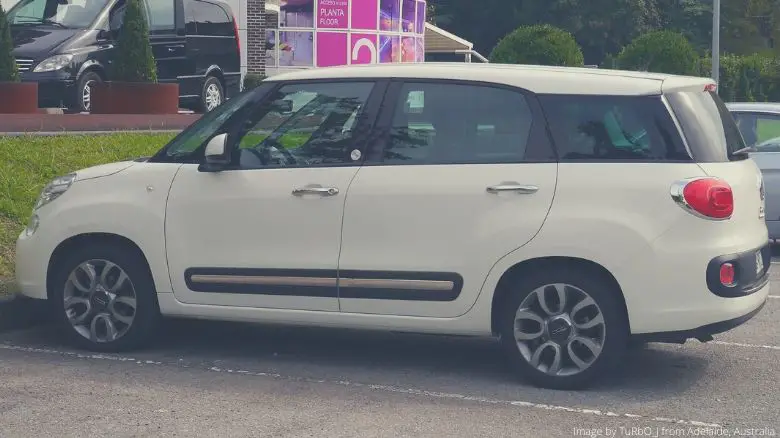 Is it a bus? Is it a train? No. It's the Fiat 500L. And it's absolutely vile. The standard Fiat 500 has been a favourite in Europe for over 60 years; a cute, tiny little car for nipping about town. So quite why they decided to ruin its heritage with the horrendous, bloated 500L (and the even bigger 500XL) is absolutely baffling. Embarrassing.
Perodua Kelisa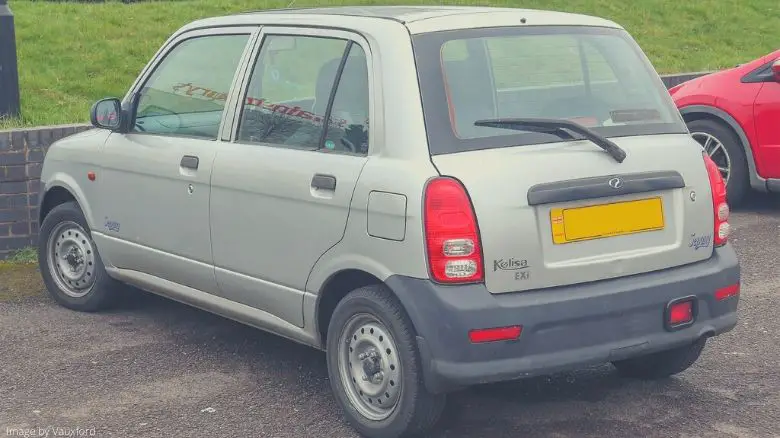 Cheap cars are cheap for a reason, but come on Perodua, at least give the styling a go… The Malaysian manufacturer added the Kelisa to their lineup in 2001, where it joined the equally ghastly Kenari. Either could have made this list, but we thought the Kelisa just edged it thanks to its dreary profile.
It didn't get any better in the performance department, either. The 3 cylinder, 1 liter engine produced a colossal 54bhp, and if you bought the 'EZi' spec model you'd reach 60mph in a blistering 17.2 seconds. Amazing.

Lancia Thesis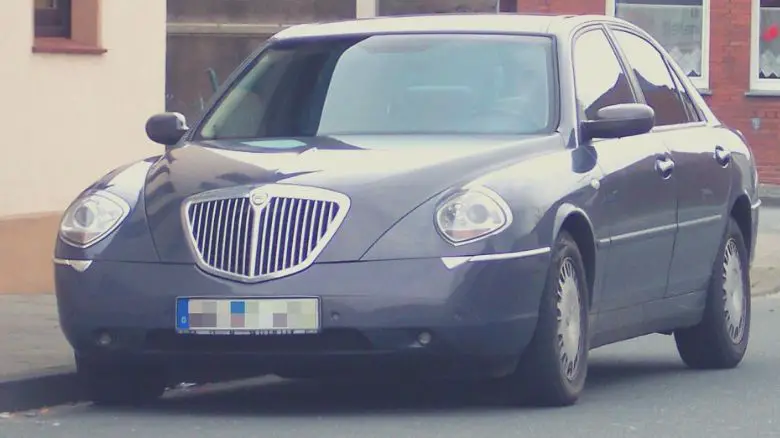 Lancia has a history of producing some beautiful cars. The Delta Integrale, the Stratos, the 037, to name a few. So whoever came up with the design for the Thesis must have had some nerve.
Somehow it made it into production, even with that moronic face. They probably should have included a dunce hat in the options list.

Range Rover Evoque Convertible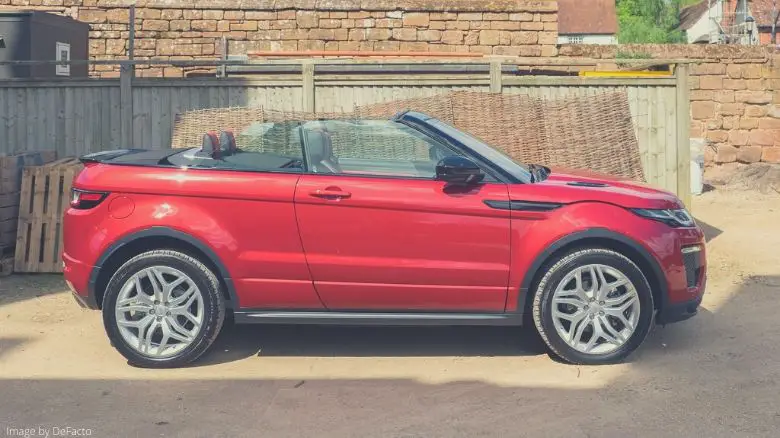 This little piggy went to market, this little piggy stayed at home, and this little piggy… can be yours for a mere $50,000 (or £50,000 in the UK). Yes, Land Rover have officially sold their soul with this one. How the mighty have fallen, all the way from the rugged Defender to the overly camp and entirely pointless Evoque Convertible.
Stay away, we urge you. Unless you happen to be a Spice Girl or a wannabe pornstar.

Honda Element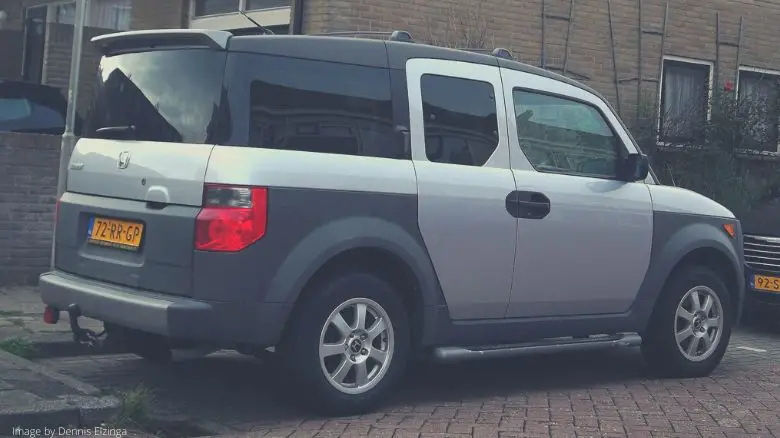 Honda's deformed and, frankly, bizarre crossover SUV was launched in 2003. It was the perfect car to buy if you wanted all your family, friends, co-workers, and every other member of the public to gawk at you in amazement whenever you were behind the wheel.
For some reason it sold well in the USA, despite having more plastic on its body than Pamela Anderson. Weird.