The BMW brand has been around since 1916 and there are a wide range of models to suit all lifestyles, from sports cars to family sedans.
The company's slogan "the Ultimate Driving Machine" says it all – these are some of the most well-regarded automobiles in the world with a reputation for being both luxurious and sporty at the same time.
With so many choices available, one can get confused about which type suits them best.
We're BMW fanatics here at The Car Investor (we've owned a few ourselves), and this article will help you figure out which series is right for your lifestyle!
So, which BMW series is best?
The best all-round BMW is the 3 Series thanks to its practicality, sporty credentials, and value for money. It's the perfect choice for anyone that needs a stylish and functional car to fit their everyday needs.
The 3 Series may win-out when we make an overall assessment, but each series has its own unique strengths and it really comes down to the type of BMW you're looking for.
Let's look at the benefits of each series in turn.
BMW 1 Series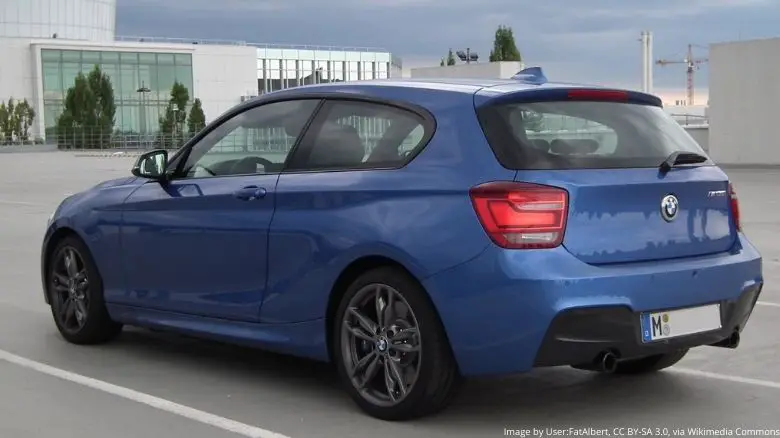 The 1 Series is the entry point to BMW ownership for many people, and is the best series to buy if you're looking for a compact family hatchback with BMW's trademark performance and luxury.
Earlier models were available in both three-door and five-door configurations, with coupe and cabriolet models also available for a time. The more recent models are only available in a five-door layout.
Modern variants have also ditched the rear-wheel drive layout for a front-wheel drive system, but they still have the usual BMW hallmarks of great handling, strong engines and robust build quality.
The 1 Series is great fun to drive without being too expensive to buy, and it can be an excellent choice for younger drivers due to its compact dimensions and range of engines.
BMW 2 Series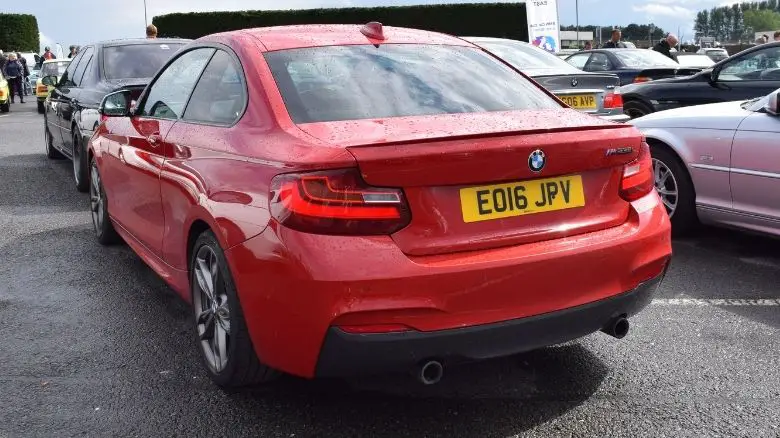 In 2014 BMW decided to give the 1 Series coupe and cabriolet models their own designated platform, and branched them out into the 2 Series.
The 2 Series is the best series to buy if you're looking for a compact luxury car with a sporty edge.
Since its inception, the 2 Series platform has changed almost beyond recongnition. There have been several different iterations of the model.
The convertible is no longer produced, and the 2 Series is split into the Tourer and Coupe models.
The Tourer models include a 5-seater option (the Active Tourer) and a 7-seater option (the Gran Tourer) which are excellent options for those looking for a luxury family MPV.
The Coupe is a two-door car with sporty credentials and agile handling. It's great for those who want to experience BMW's trademark driving experience in a more compact package.
The Gran Coupe follows the four-door coupe trend of recent years, and gives owners the added practicality of back doors whilst retaining the sporty characterstics of its two-door counterpart. Perfect for those who want a fun car with added practicality.
BMW 3 Series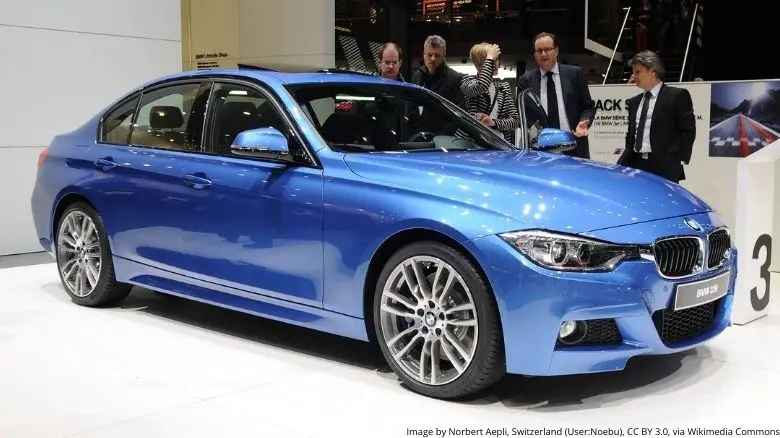 The 3 Series has been around since the 1970s and remains BMW's most popular car of all time, and with good reason.
It's the best BMW for those who value just the right amount of practicality, style, and performance, with enough space in the rear to carry passengers and luggage in comfort.
The four-door sedan comes with enough space to seat five people, and the rear luggage compartment is large enough for several overnight bags and even golf clubs.
As with all BMW models there are several engine options available, from the efficient 1.6l four-cylinder, to the range-topping M3, ensuring there's always a 3 Series available regardless of budget.
Over the years there have been a number of different 3 Series bodystyles, including a coupe, convertible, and a wagon. But the sedan remains a firm favorite, and one of the best-selling cars ever produced.
We like the 3 Series so much here at The Car Investor that we owned one for many years as a daily driver; a 2004 325Ci Convertible.
BMW 4 Series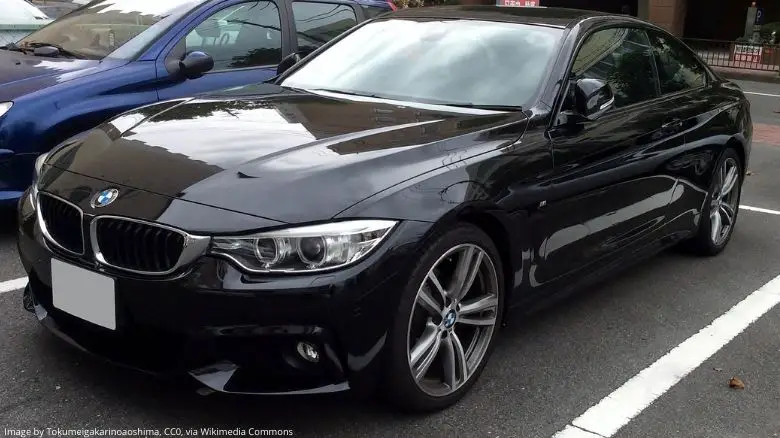 Much like what happened with the 1 Series, in 2013 BMW split the 3 Series coupe and convertible models into their own designated series. The 4 Series was born, and it's the best option for those looking for sportier-looking version of the 3 Series.
Whilst the 4 Series only has two doors, the loss of some practicality is made up for by its impressive swooping roofline and stylish looks.
But if four-doors are a must for you and you still want a 4 Series then fear-not, because a four-door coupe was also introduced; the 4 Series Gran Coupe.
It retains its sleek good looks but increases functionality to almost challenge the 3 Series.
The high-performance M4 was one of the best looking sports coupes on the market when it was released in 2014, but like the rest of the 4 Series range, the following model that was unveiled in 2020 was sporting a controversial front grille which raised some eyebrows amongst BMW fans.
BMW 5 Series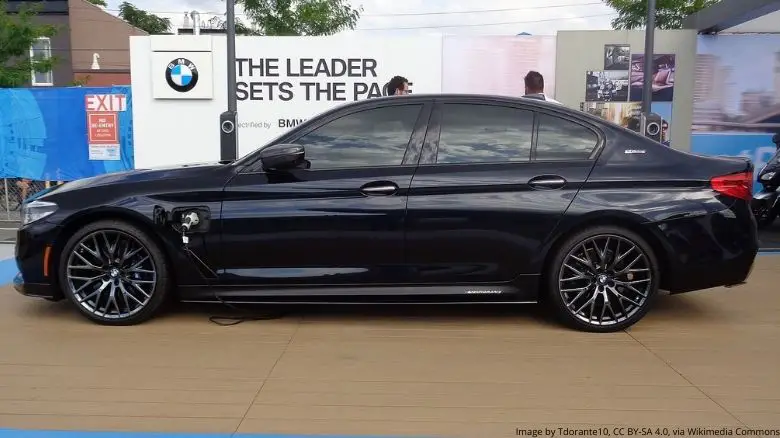 Amazingly the 5 Series was first introduced around 50 years ago, firmly cementing its place as an all-time great BMW.
And cars don't stick around for that long without good reason. The 5 Series is a solid choice for those who value generous levels of interior and trunk space, along with all the gadgets and gizmos that you'd expect from a top-end German executive sedan.
Ultimate convenience, comfort, and performance are the name of the game with this luxury cruiser, and with enough space to seat five people, it's a great option for those looking for a family-friendly car that can still be good fun at the weekend.
Over the years the 5 Series has been offered in sedan and wagon layouts, along with a fastback option named the 'Gran Turismo', which was available between 2009 and 2017.
Of course, as with all BMW series, the high-performance model has never disappointed, and the German manufacturer isn't shy about fitting seriously powerful engines to this otherwise civilized saloon.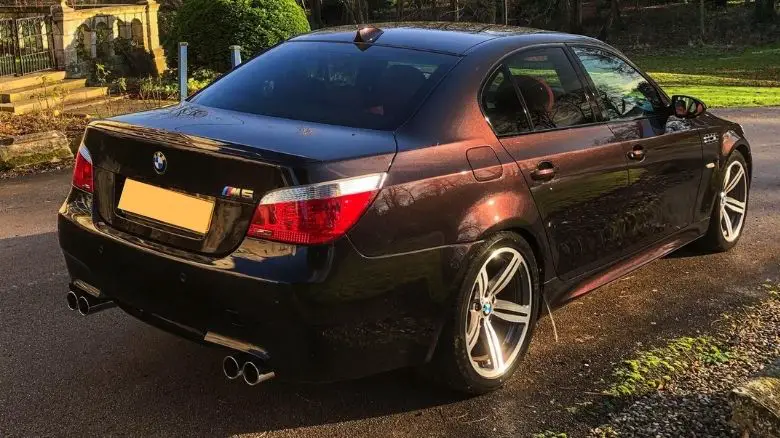 The 5 Series is another one that has taken our fancy here at The Car Investor, and we put our money where our mouth is and bought a 2007 M5 as both a regular driver and an investment opportunity in 2021.
BMW 6 Series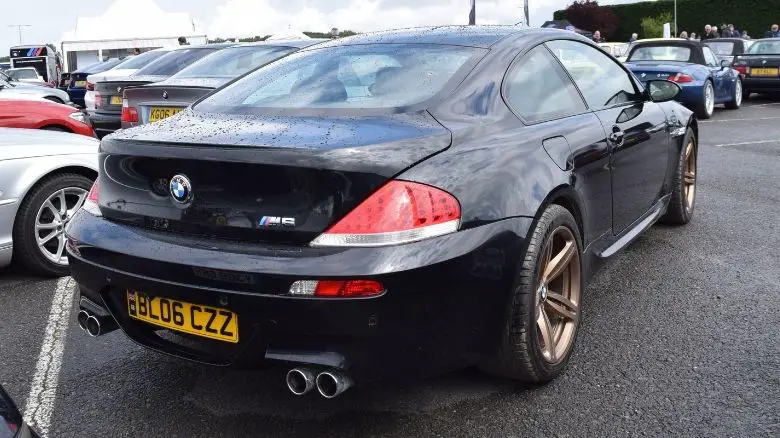 BMW has always been great at producing exclusive, high-end sedans, but their foray into the world of luxury GTs has been a little more hit and miss.
The 6 Series was first introduced in 1976 but was shelved in 1989, and didn't return until 2003. It's best for those who are looking for a classy grand tourer that offers both style and performance, along with plenty of high-end tech and driver comforts.
In the past, the 6 Series has been offered in both coupe and convertible configurations, but in 2017 it found itself entering the fastback market with the Gran Turismo model, taking over from the 5 Series Gran Turismo.
Although the 6 Series has divided opinion over the years, there's no denying there have been some great models to emerge from this series.
The old-school 635 CSI is one of the most sought-after classic cars ever built by BMW, and the F12 era of 6 Series (produced between 2011 and 2018) was one of the most handsome looking cars in the executive GT market. There was even a four-door version which retained its great looks.
BMW 7 Series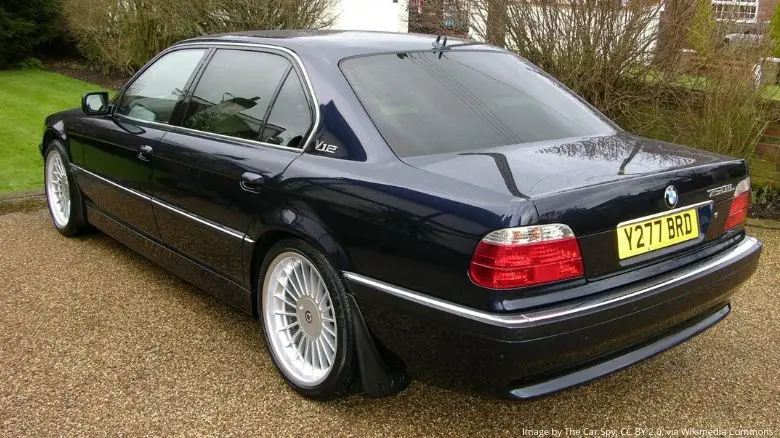 We've talked about luxury a lot in this article, and it's fair to say that the 7 Series has always been at the forefront of class and elegance within the BMW range.
The 7 Series is the best choice for executive buyers with a little extra cash to spend on their motors thanks to its plush interior and thoughtful technology, with capable performance to boot.
It goes one step beyond the 5 Series in that it offers the ultimate in luxurious driving, and if you're lucky enough to utilize the services of a chauffeur every now and again, the back seats are a pretty nice place to chill out and unwind too.
But its size and image can be a little overwhelming for some, so this is definitely not the a choice for those who are short on space.
BMW 8 Series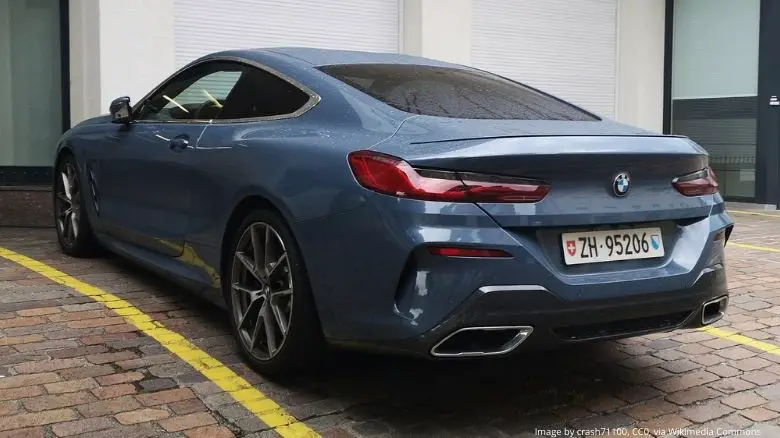 If you're reading this article, it's likely that the BMW 8 Series will have caught your eye at some point in the past. The original 8 Series bore one of the most striking and unique designs that BMW have ever penned.
It's the best choice for people who appreciate design, technology, and performance, and want a car that looks as good parked up in a driveway as it does at high speed.
The original 8 Series was produced between 1990 and 1999, at which point it was discontinued and many thought the platform was dead forever. But to everyone's surprise, it made a return in 2018.
The first 8 Series was a two-door grand tourer that was packed with all the latest technology and came with a choice of V8 or V12 engines.
The 2018 model followed in its predecessor's footsteps and came with plenty of high-tech features, whilst oozing a sense of extravagance and occasion.
The modern 8 Series has both coupe and convertible models which will attract many, but it also has a price-tag to match its luxury sports car status.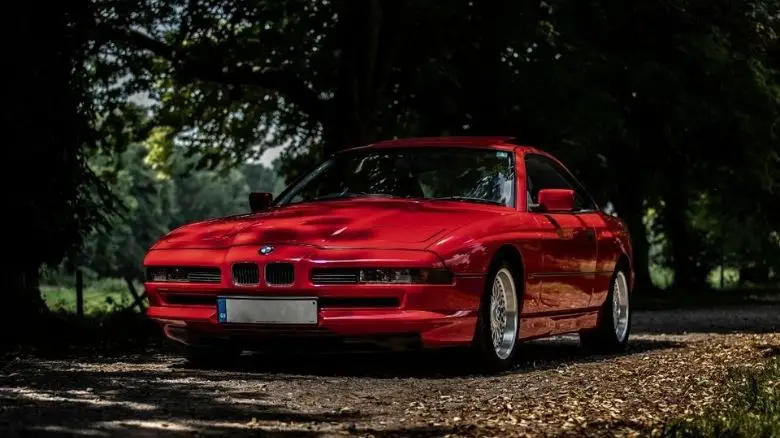 Here at The Car Investor we opted for the somewhat more affordable original 8 Series, which we bought back in 2016. A fantastic looking car, we hope you'll agree!
BMW X Series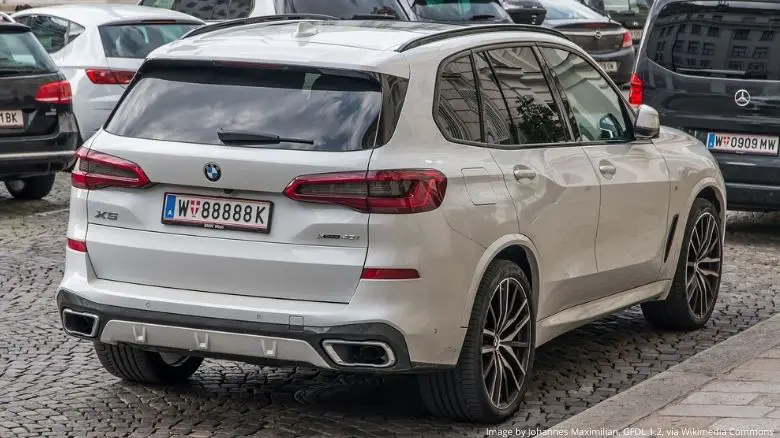 Car buying habits are changing all the time, and manufacturers have to react quickly when they do. In the late '90s big SUVs were becoming all the rage, and as a result BMW launched their first X Series model, the X5.
These days there are plenty of X models to choose from, all the way from the compact X1 to the grand X7. The X Series is the best choice for those looking for a blend of SUV practicality and BMW's well-renowned lavishness.
If you're going to be ferrying the kids around and want a higher ride height, or you just want a little extra space for those shopping trips, the X Series is the one to go for.
Whilst there are very few SUVs that are actually capable of going off-road these days, some of the larger models in the X Series do have that ability with the correct setup.
But whether you want to risk taking your $60,000+ BMW off the asphalt is another thing entirely!
BMW Z Series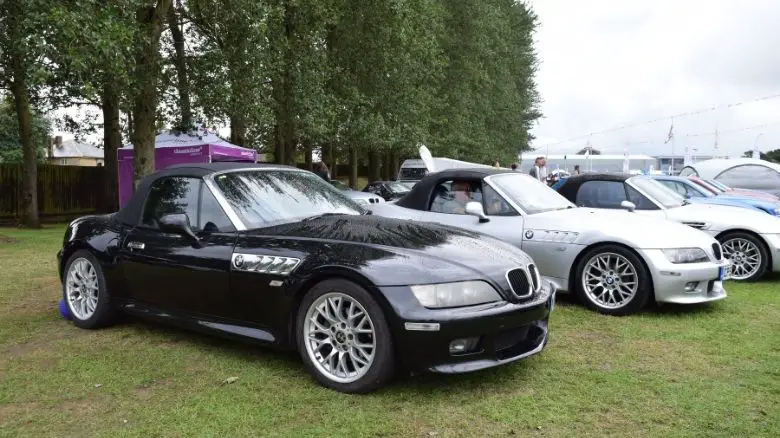 BMWs aren't always about practicality and performance. Sometimes it's just about performance… and looking good, which is why the brand's Z cars were launched in 1989.
A BMW Z car is the best choice for somebody who agrees that a car's main function should be to connect us with the road and provide as much excitement as possible when behind the wheel. All the while retaining the famous BMW build quality and poise, of course.
The first in the line of Z roadsters was the famous, and now very rare, Z1. It featured crazy doors that dropped down inside the bodywork of the car to allow passengers in and out. Unfortunately these weren't retained for the following models!
The Z3 took the roadster market by storm in the '90s, and was followed by the Z4 in the early-2000s. There was also an ultra-rare Z8 thrown in for good measure, which found fame in the James Bond movie 'The World is not Enough'.
All of the Z Series models have one thing in common – they're a lot of fun to drive, which makes them great for true car fanatics.
To Conclude
BMW has a fantastic array of models to choose from if you're looking for something with both flair and performance, and something that's a little different to the norm.
Whilst we see the 3 Series as the best all-rounder, we know that each car in this list has its merits and will appeal to different buyers. And with a range of engines available for each model, it's likely you'll find a BMW to suit your needs.
If you're feeling like splashing out on a new car, a BMW is undoubtedly an excellent choice if you appreciate design, technology, and high-performance.