It's a common misconception that cars can only become classics if they were loved from the moment they hit the showrooms. That, however, is not the case.
There are plenty of examples throughout history where initially unloved cars have ended up becoming some of the most desirable cars to own as they age.
The Lexus SC430 had a rough time when it was launched in the early 2000s, culminating with the Top Gear boys famously labelling it as "the worst car in the world". 
In the years that followed it became clear their judgement was shortsighted and in recent years values have started to rise, so will the Lexus SC430 become a classic?
Despite its underwhelming performance, the Lexus SC430 has the potential to become a classic thanks to its unique styling, rarity, and luxurious ride. Its future classic status is more assured in the USA than in other parts of the world.
Irrespective of the terrible press it received from Top Gear, it's now looking likely that the SC430 will continue to rise in value. But how rare is it, and what's it like to own?
How many Lexus SC430 were made?
There were 72,000 Lexus SC430s made during its nine year production run between 2001 and 2010. The vast majority of those were sold in the USA.
Around half of the cars ever produced were manufactured in 2002 and 2003, with sales slowly declining year on year from 2003 onwards, making the later cars much rarer.
Lexus stopped building the SC430 in 2010 due to their declining sales, and although there were rumours of a replacement, no direct successor from the SC lineage ever hit the market.
From new the SC430 cost around $62,000 (or £51,000 in the UK) in the mid-2000s, making it an affordable alternative to the Mercedes SL, Porsche 911 Carrera, and Jaguar XK8 of the same era.
Lexus SC430 Specs
The Lexus SC430 has a 0-60 time of 6 seconds thanks to its 4.3l V8. It produces 288 horsepower, and will reach a top speed of 155mph.
Some consider this to be underpowered given the type of car it is, but despite 'SC' literally standing for 'Sports Coupe', Lexus were never trying to produce an out-and-out sports car. 
The aim was to produce a luxury cruiser rather than a raucous racer, and the smooth acceleration from its V8 is testament to that.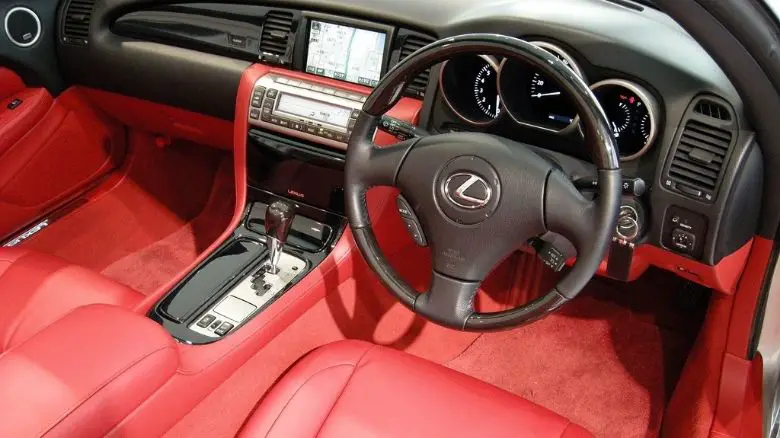 The SC430 originally came with a five speed automatic gearbox, which was upgraded to a six-speed automatic in cars produced from 2006 onwards.
Luxury was the name of the game with the SC430, and it came fitted with an impressive Mark Levinson sound system, a lavish leather interior, and a 3-part folding hard-top convertible roof.
Aerodynamically it's extremely efficient too, and on long journeys it can average well over 20mpg. Not bad for a sizable engine from the 2000s.
It's a four seat convertible, but we wouldn't bother trying to get any normal sized adults in the back. There's almost no leg room, so it's kids and luggage only in this one.
Why is the Lexus SC430 considered the "worst car in the world"?
The SC430 featured in a Top Gear DVD where Jeremy Clarkson and James May crowned it "the worst car in the history of the world" thanks to its "very ugly" styling and lack of power. In reality, it's not the worst car in the world.
Despite Top Gear's trashing of the SC430, many other motoring journalists actually loved it. It's unfortunate for Lexus that James and Jeremy's words stuck, and has become the internet's go-to insult whenever the SC is mentioned.
As the sales numbers prove, the car was much more popular in the USA than it was in the UK. This is likely down to the styling, comfort suspension, and softer steering.
It's great for those who want to calmly waft around, not so great for those who prefer an engaging driving experience.
But not every car needs to have Ferrari power and styling, and these days the SC430 is considered to have aged very well.
The truth is that people who ignore the "worst car" bandwagon and buy one of these cars end up loving it. It's reliable, has a smooth ride, and ultimately costs a lot less to run and is far less hassle to own than many of its competitors.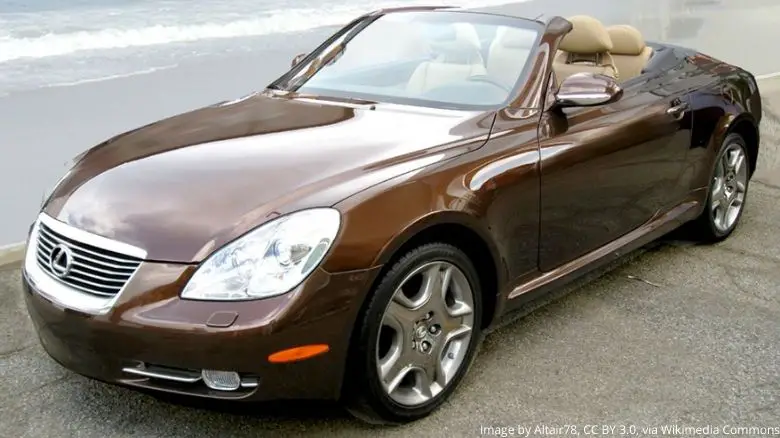 It was supposed to be the jewel in the crown of the Lexus line-up. It didn't quite turn out that way, but today it's getting more and more popular, and became affordable to more people thanks to the Top Gear gibes.
Lexus SC430 problems
Common SC430 problems include:
Head gasket failure can occur thanks to radiator leaks
Run flat tires give an awful ride
CD changer failure
Water leaking into trunk
Oxygen sensor failure
Whilst every car will have issues to look out for as the years pass, the SC430 receives overwhelmingly positive feedback from owners with regards to reliability.
Despite the meaty V8, servicing costs are relatively inexpensive even at main dealerships, but when the time comes to replace certain Lexus parts it can get a little more costly.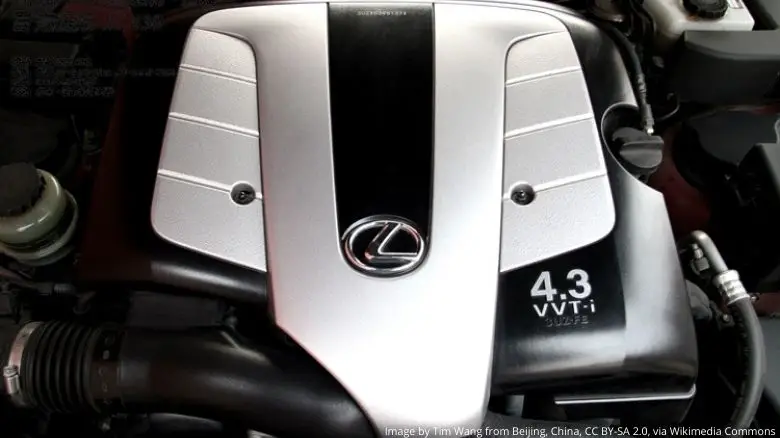 The main complaint from owners is the factory-fitted run-flat tires. They're noisy, uncomfortable, and ruin the handling. Most owners have changed them for regular tires, which transforms the feel of the car to what it should have been from new.
Overall, Lexus has built a good reputation for reliability in the used car market, and the SC430 is a credit to the brand.
Is the Lexus SC430 rare?
The Lexus SC430 isn't considered a particularly rare car, but it's not common either. It's much rarer in the UK than it is in the USA.
Compared to some of the cars we write about, the production run of 72,000 appears to be quite large. So we're going to refrain from describing it as 'rare'.
However, it's still not every day that you see one on the roads, and these days they're becoming harder to spot.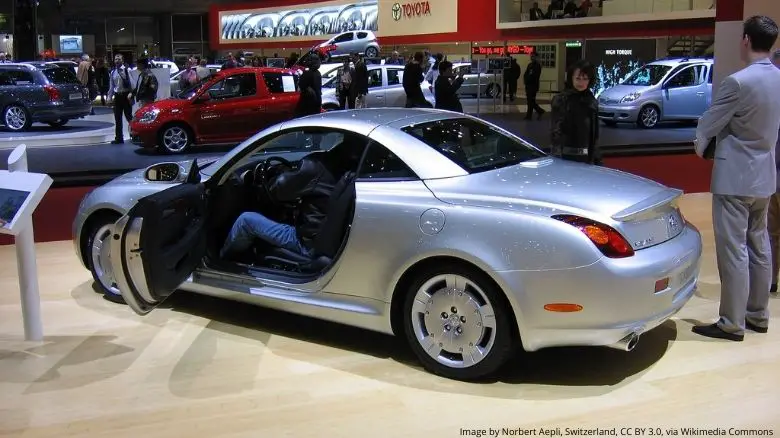 That's even more true in the UK, simply because the British public didn't take to them especially well. These days there are only a handful up for sale at any one time in Britain, so you may not be able to be as picky as you would be with other similar European cars.
It's unlikely that the SC430 will ever be described as a 'collector's car' due to the number that were produced, but that doesn't mean that values won't continue rising.
Lexus SC430 Price
The average cost of a Lexus SC430 is $19,000 in the USA, and £14,000 in the UK.
Prices have started creeping up in recent years. Despite the plentiful supply of used SC430s in the USA and the now dated interior, it seems to be more desirable with every year that passes.
A 20 year old car commanding such premiums is always a good sign, and its high residual value is not only down to its uniqueness, styling, and comfort, but largely due to the overall ownership experience.
It's one of the only cars of its sort from this era that you can buy without worrying too much about potential crippling maintenance costs.
Even if you're on a stricter budget, there are still plenty of cars available under the $15k mark. They'll have higher mileage, but most should still be reliable enough for regular use.
Is the Lexus SC430 a good car?
Regardless of what you've read before, the SC430 is a good car to own and is extremely well-built. It's a personal choice as to whether you like its styling and softer ride, but if you want a comfortable cruiser that's a little out of the ordinary, the SC430 is a good choice.
These cars have been considered a bargain for a number of years, and market values are now starting to reflect the demand for the SC430.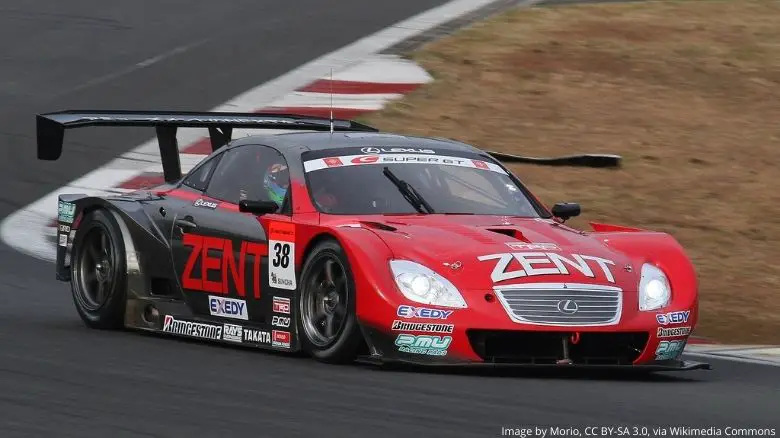 A 2006 model is the best year for the SC430 if you're looking for a later car with upgrades fitted at a reasonable price, but realistically there's not a huge amount of difference between the early cars and the later cars.
Fun fact: the Lexus SC430 was the last car in the USA to be sold with a factory-fitted cassette player.
The overwhelming majority of cars you find for sale will be from 2002 and 2003, but in our opinion you shouldn't let that put you off if you're on a budget. If it's been looked after, it will be a solid car to own.
Will the Lexus SC430 increase in value?
The SC430 has already started increasing in value, and is very much in demand. Prices are likely to continue rising, especially for later cars with low mileage.
Even if it doesn't become a classic, the SC430 is likely to prove a good investment thanks to its upward price trend and low cost of ownership.
Whether a car becomes a classic or not is a different question to whether it increases in value. Becoming a classic is subjective, whereas value increases are factual.
In the UK we can't see it being top of many collectors' wish lists in years to come due to its relative unpopularity in the first place, but that does make it much rarer on the roads today.
At classic car shows of the future it could be seen as a quirky choice; something that's not seen everyday.
In the USA it may be a different story. It was always a car that was targeted at the American market, and as such there are plenty of options when looking to buy today.
But this hasn't stopped the huge demand for these cars, especially since the Covid pandemic swept the world in 2020.
Drivers who value a comfortable and stylish ride at an affordable price point over raw power are now buying up these cars rapidly, and we understand why.
Could we have our first ever trans-Atlantic split vote? A potential future classic in the US, but not so popular with enthusiasts in the UK and the rest of Europe? Time will tell, but it's looking that way.