Table of Contents
The Mazda RX-8 is a sports car that was produced by the Japanese automaker Mazda from 2003 to 2012. The RX-8 has been praised for its unique design, driving performance, and unusual rotary engine.
Many automotive enthusiasts consider it to be one of the most underrated cars ever made. So, will the Mazda RX-8 become a classic?
The Mazda RX-8 will become a classic car in time, but it will never be as popular as some of its rivals thanks to its expensive running costs and the vast number of cars that were built.
So the RX-8 has potential to be come a classic, but what are the famous issues they're plagued with, and how expensive is it to run one?
What makes the Mazda RX-8 special?
When it comes to sports cars, the Mazda RX-8 was in a class of its own. It's a unique vehicle that combines the best features of a coupe and a sedan.
'RX-8' stands for Rotary Experiment number 8.
Thanks to its innovative rotary engine, the RX-8 delivers impressive power and torque that's delivered smoothly and seamlessly. And with its sleek design and comfortable interior, the RX-8 is as well-suited for the commute as it is for a weekend getaway.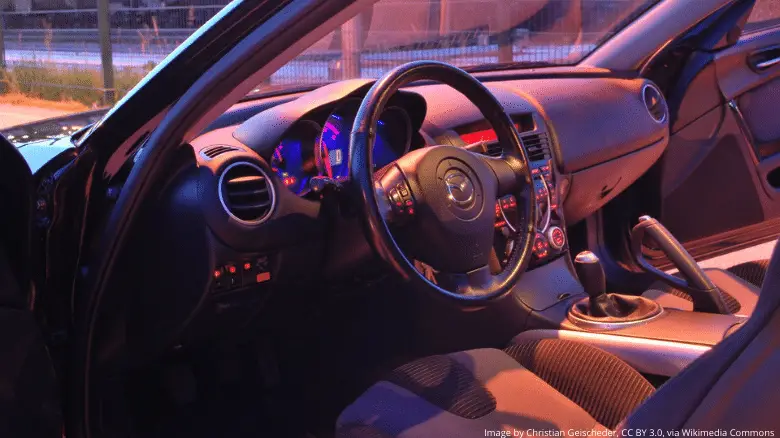 Its body design allows for excellent aerodynamics, easy access to the back seats, and good visibility. The result is a car that's fast, comfortable, and fun to drive.
Every aspect of the car, from the engine to the chassis, has been designed and engineered to deliver a great driving experience. As a result, the RX-8 is truly a special car.
Is a Mazda RX-8 fast?
The RX-8 has a 0-60 mph time of 6.4 seconds, and a top speed of 145 mph. It's fast, but it's not the fastest car in its class.
The RX-8 was designed to be a lightweight and nimble car that could provide plenty of power and torque. In addition, the RX-8 has well-tuned suspension and brakes, making it a very capable car in the corners.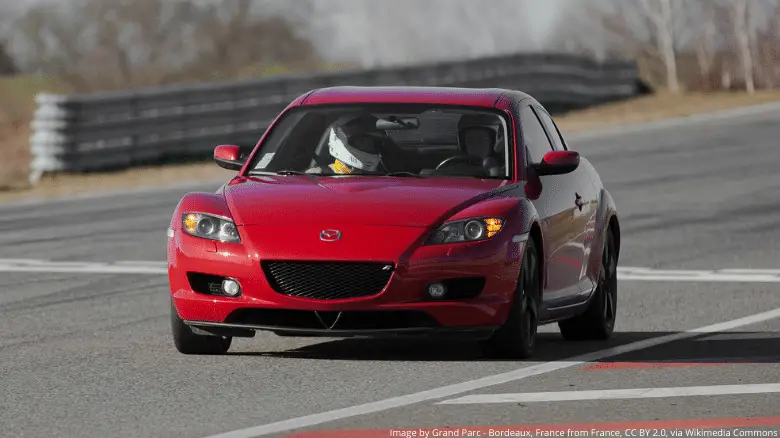 Its 1.3l Wankel rotary engine produces between 189 and 238 horsepower depending on the model, and can be mated to a manual or automatic gearbox.
And even though it may not be the fastest car on the market, it is still certainly one of the most fun cars to drive.
Is the Mazda RX-8 rare?
With over 192,000 units produced, the RX-8 is not the rarest sports car out there.
As the years go by, the number of RX-8s on the road will continue to decline, eventually making it rarer to spot one in good condition.
In recent years prices have become so cheap that it's often uneconomical to fix them when they go wrong, so many are likely to end up in the crusher.
However, given its unique design and excellent driving performance, any RX-8 in perfect condition is likely to become a sought-after car by collectors and enthusiasts in the future.
Why are RX-8s so cheap?
The rotary engine is notoriously difficult to repair, and as a result, many RX-8s have been totaled due to engine failure. This makes the RX-8 an exceptionally cheap second-hand car, as potential buyers are put off by the high costs of maintenance.
Despite its initial popularity, the RX-8 has become increasingly cheap in recent years. It's not only the high cost of maintenance, but also the terrible fuel economy that the RX-8 returns.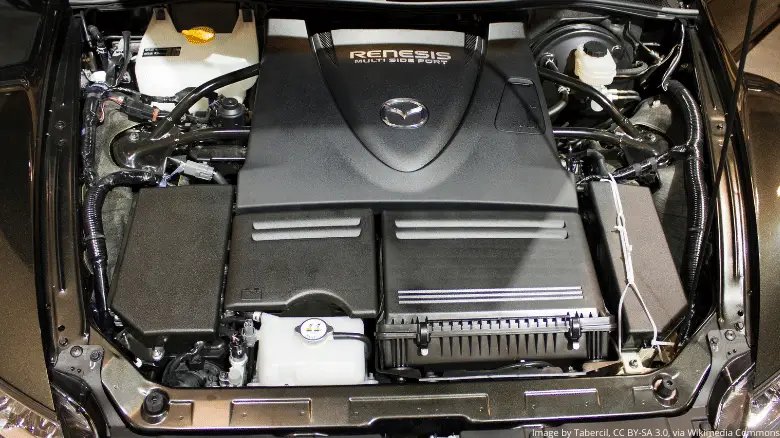 And in today's market of ever-increasing fuel prices, the RX-8 is a risk that many people are unwilling to take.
What is the problem with the Mazda RX-8?
The RX-8's rotary engine becomes extremely unreliable as it ages, and is notorious for requiring regular, costly maintenance in order to stay in good condition.
The RX-8 has a number of inherent design flaws that have caused it to develop a reputation as an unreliable car. The biggest problems with the Mazda RX-8 include:
Excessive oil consumption
Leaky apex seals
Ignition coil failure
Catalytic converter damage
Clutch issues
Starter motor failure
Excessive Carbon build-up
the RX-8's rotary engine is notoriously finicky for a vast number of reasons.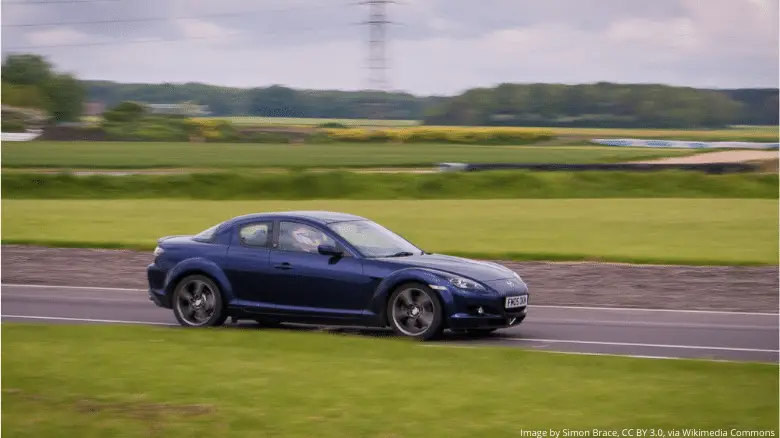 These problems make the RX-8 a risky investment for many car buyers, and it is important to be aware of these issues before making a purchase.
Why do RX-8 engines fail?
Leaking seals and excessive carbon build-up are the main cause of engine failure in a Mazda RX-8.
The engine's well-documented issues are not helped by owners who are unaware they need to treat their rotary engine differently to a regular piston engine.
The lack of maintenance and failure to sufficiently warm up the engine often leads to expensive repairs, or even engine failure. There are many stories of RX-8 engines failing before 60,000 miles.
The limited edition Mazda RX-8s
Over the years, a number of limited edition RX-8s were built for those who wanted a more exclusive version of the car. Many of these cars were only sold in particular markets.
These special edition cars were often performance-oriented, with upgraded suspension systems, brakes, and other components.
However, the limited edition RX-8 Spirit R is widely considered to be the best of them all. Just 1,000 units were produced.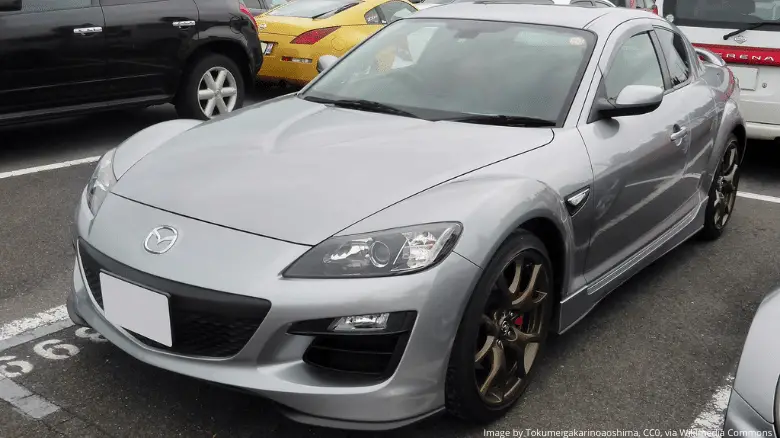 The Spirit R was built to celebrate the end of the RX-8's production, and featured a number of significant changes over the standard car. It was also exclusively sold in Japan, making it a true JDM car.
Another model of interest was the PZ RX-8, which was designed in conjunction with British motorsport company Prodrive.
The PZ had a number of refinements, including a reduced ride height, improved suspension, and an all-new exhaust system. Just 800 models were built, and it was only sold in the UK market.
Fewer than 250 RX-8 PZs are left on the roads, making it one of the rarest special edition Mazdas.
Can the RX-8 appreciate?
The best examples of the RX-8 will appreciate over time, along with the limited edition models. But the vast majority will not see any major appreciation until well into the future.
With so many cheap RX-8s available, it's inevitable that a large number of them will continue dropping out of the market as the cost of repairs become uneconomical.
It's a shame that a car with such potential had a seriously flawed engine, but the RX-8 will always retain a fan-base among petrolheads and JDM fans.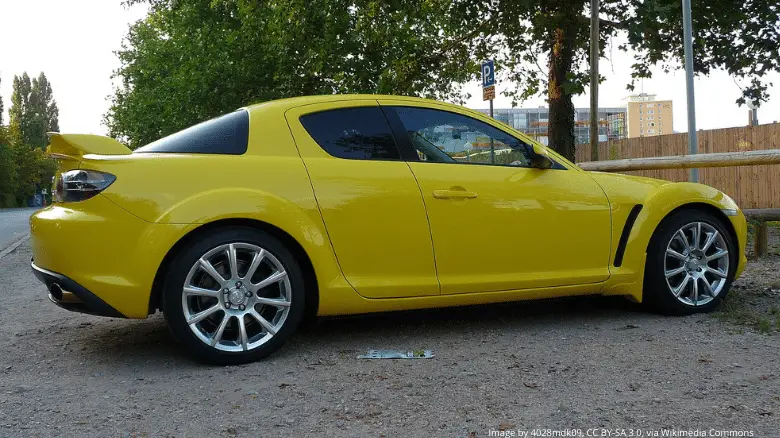 Its for this reason that well-kept examples and the rarest limited edition cars will always be sought-after, and once the RX-8 becomes a truly rare car it will bring up the market for the regular models.
There are a number of years to go until that happens, though.
That said, it's unlikely the RX-8 will get any cheaper than it currently is. As a result, there may be some minor gains in terms of value if you buy now and keep the car in good condition over the coming years. Just be sure to do your research on maintenance costs first!
The Mazda RX-8's future classic potential
Just because the RX-8 isn't likely to see an immediate return for investors doesn't mean it doesn't have future classic potential.
Let's take a look at some of the most important factors to decide whether it will ever truly be considered a classic.
Rarity
As we've established, other than the limited edition RX-8s, it's not a particularly rare car at the moment.
There are still plenty for sale at affordable prices, and you will have a great selection to choose from if you do decide to buy.
In time numbers will dwindle, and it's at that point that the RX-8 will start to become a little more interesting to investors.
Design and innovation
The RX-8 definitely has some unique features, most notably the rotary engine. It's a world away from the regular piston engine, and it's this that made the RX-8 such an interesting car.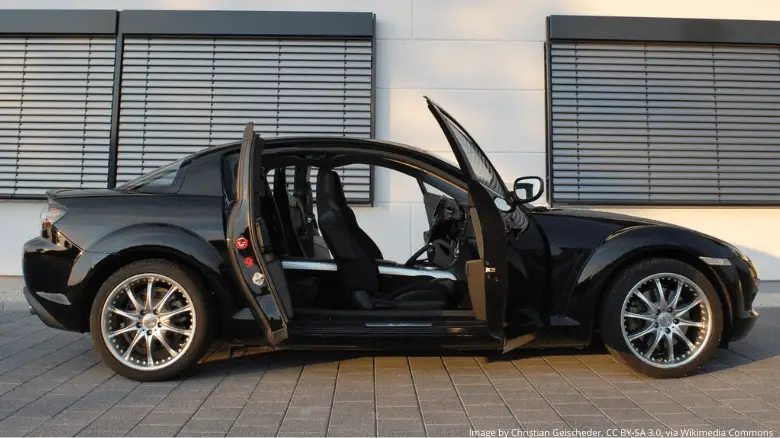 The car is also a great example of Japanese engineering and design. The team at Mazda managed to create a stylish, sporty, and practical car that was unlike anything else on the market.
It's these unique features that will make the RX-8 become more desirable as time goes on.
It was also a pretty good looking car when it launched, and the later models in particular have a very aggressive and more stylish look to them.
Is it still fashionable?
When the Mazda RX-8 was first introduced, its stylish design and unique engine quickly made it a popular choice.
In the years since, the RX-8 has lost some of its luster, but it remains a stylish and capable vehicle.
While it may not be as desirable as it once was, the RX-8's captivating lines and rounded shape still make it a head turner.
Is the RX-8 expensive to maintain and run?
Running costs are the RX-8's achilies heel, and it's an extremely expensive car to run and maintain.
As we've investigated, the rotary engine is notoriously unreliable, and it's not uncommon for owners to experience serious issues.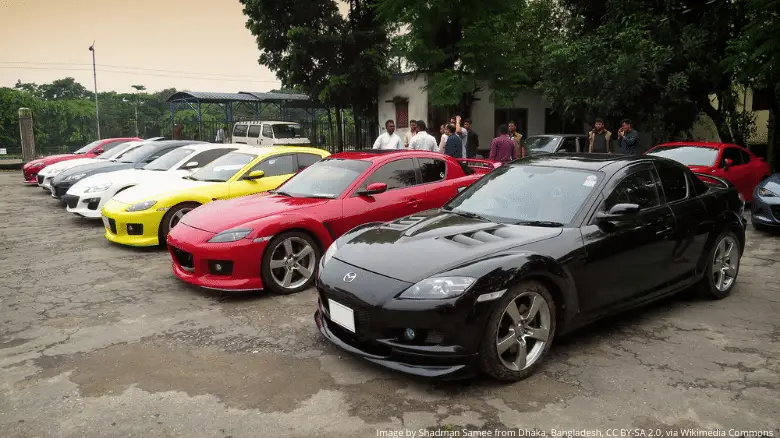 It's extremely inefficient on fuel and its carbon emissions are high, which means it's not cheap to tax in most countries either. All in all, it makes the RX-8 one of the most expensive cars to own.
Despite its high running costs, the RX-8 is still a popular choice among drivers who love its unique style and are willing to spend the money on repairs and preventive maintenance.
What does the future hold for the RX-8?
While the Mazda RX-8 has all the ingredients of a modern classic – great looks, interesting engineering, and a passionate fan base – its engine problems will ensure it never reaches the same level as some of its more iconic JDM rivals.
That's not to say it won't be sought-after by collectors and enthusiast drivers, and it will one day be considered a classic. But its high running costs will limit its appeal.
If you're looking for an investment, there are better options out there right now, but if you're simply looking for a stylish and unique car and are happy to pay to keep it on the road, then the RX-8 is a great choice.