Table of Contents
In the automotive world, you can't get much for $5k these days, but if you're in the market for a cheap classic car and don't want to break the bank, we've got you covered.
Classic cars have a reputation for being expensive to buy, run, and fix when they break down. But buying a classic for cheap and fixing it up over the course of several years can be a great way to get into the hobby without spending a fortune in one go.
With a bit of extra budget for maintenance, repairs, and restoration, you can find yourself the proud owner of a classic car that will turn heads and put a smile on your face every time you take it out.
So, whether you're looking for your first classic car or just want to add to your collection, here are our top 10 picks of the best cheap classic cars under $5000:
Triumph TR7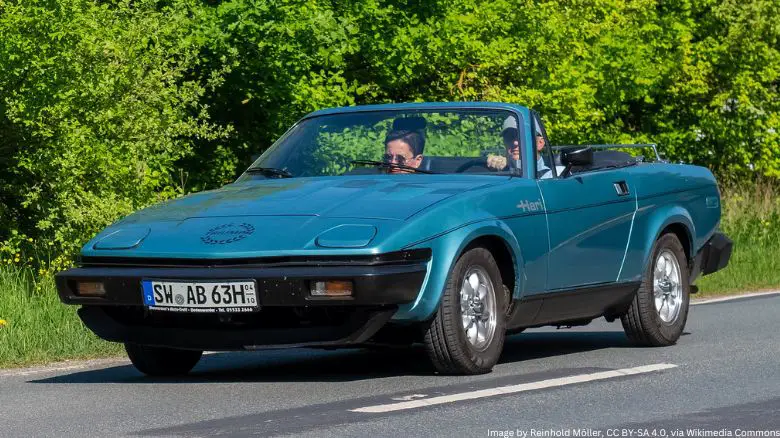 The Triumph TR7 was built between 1974-1981, and is considered by many to be one of the the most iconic British sports cars ever made.
The Triumph TR features a unique body style with a wedge-shaped front end, pop-up headlamps, and a naturally aspirated 2l inline-four engine that produced 104 horsepower.
Despite its lack of power in comparison to today's choices, the Triumph TR7 is still fun vehicle to drive. Its lightweight body and sharp handling make it a blast to drive on back roads and its unique styling is sure to turn heads.
The best examples are now fetching prices well above the $5000 range, but there are still plenty of TR7s priced within our designated budget.
It's a great car to work on, and there's a huge community of TR7 enthusiasts out there that are always willing to help with advice and parts.
Cadillac De Ville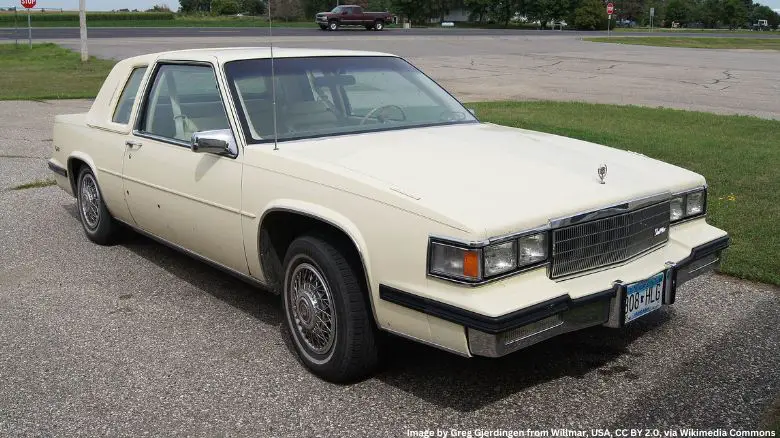 If you're looking for a good, old fashioned, American classic, then the Cadillac De Ville is surely a good bet.
Its classic design is instantly recognizable, with its long hood, boxy body, and vinyl roof.
The fifth generation De Ville was produced between 1977 and 1981, and offers the best value for money in today's market.
There were a range of V8 engines to choose from, all the way from 250 cu (4.1L) to 425 cu (7L), although our budget only stretches to the lower end of that spectrum in today's market.
There was also a V6 offered, and even a diesel for those concerned with fuel economy.
The De Ville was a popular car in its day, and there are still plenty to choose from on the used market. For $5000 you'll have to settle for a higher mileage example with some work to do, but it will still be a great car to own and drive.
It's the perfect choice for anyone looking for an imposing classic car with plenty of presence. It's certainly not fast, but it will get you from A to B in style.
Mitsubishi 3000GT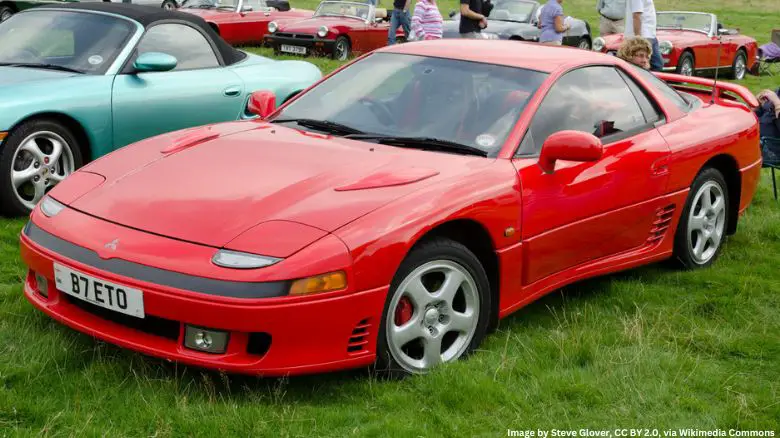 To the untrained eye, a 3000GT in red could be mistaken for a Ferrari. But while it might not have the same pedigree, it's still a great modern classic car in its own right.
A true JDM classic, The 3000GT was produced between 1990 and 2000, and was Mitsubishi's flagship sports car of the time. It featured a 3L V6 engine that produced 222 horsepower, or 300 horsepower if you chose the twin-turbocharged VR-4 model.
It featured all-wheel drive, four-wheel steering, and active aerodynamics. A treasure-trove of technology for the time, and a car that still feels ahead of its time today.
In the US it was also available as the Dodge Stealth, but we've stuck with the OG Mitsubishi in this list. '3000GT' just has a better ring to it.
Thankfully there are still a handful of cars available within our $5000 budget, although you might have to be quick as they're becoming increasingly sought after.
The cars at the lower end of the market will need a bit of work to get them up to scratch, but it will be worth it in the end.
It's a great choice for anyone looking for a modern classic that's still got plenty of performance to offer, and its unique supercar-esque styling is sure to turn heads.
Volvo 240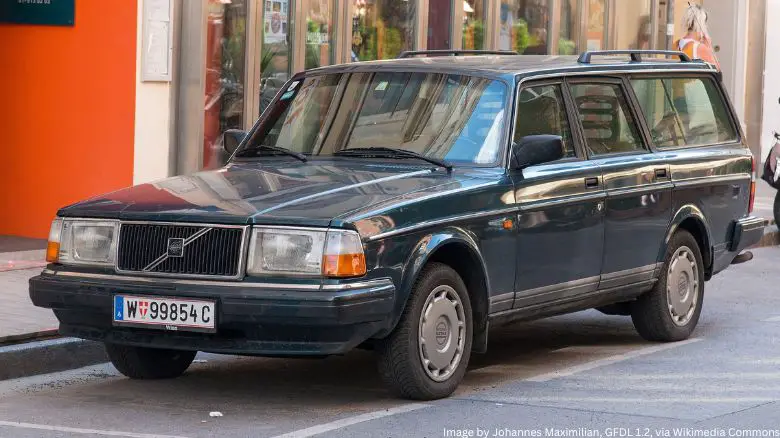 The Volvo 200 Series is somewhat of an unconventional choice, but it's one that's been gaining in popularity over recent years.
It was produced between 1974 and 1994, and remains one of the best-selling Volvo models of all time thanks to its practicality, reliability, and long production run.
The 240 was available in sedan and wagon form, and was powered by a range of inline-four engines, also with V6 and diesel variants available.
Its toughness and practicality remain its most impressive features to this day, with many examples still on the road with over 300,000 miles on the clock.
It was also classed as one of the safest cars of its time, although its crashworthiness has since been surpassed by modern standards.
There are still plenty of 240s to choose from on the used market, and it's becoming more of a challenge to snag one for under $5000 these days. But if you do, you'll have a car that was built to last, and will give you years of faithful service.
It might not be the most exciting choice, but it will certainly get you, and all your stuff, from A to B without any fuss while looking good doing it.
Pontiac Fiero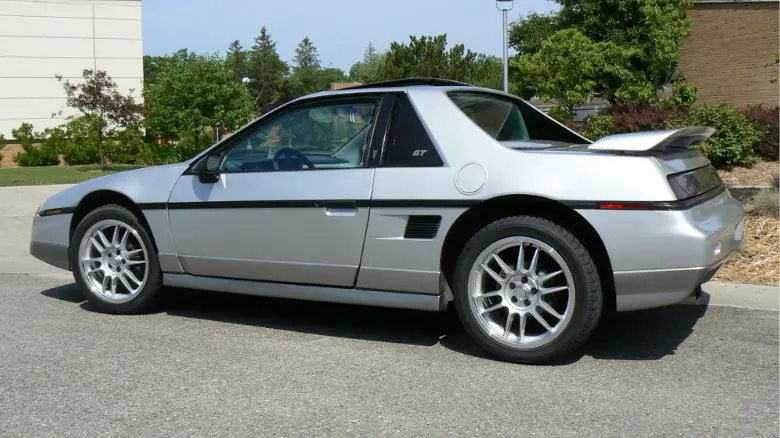 Throughout history, the Pontiac Fiero has been somewhat of an underdog. It was never the fastest car, nor the most robust, but it still has a special place in the hearts of many.
Despite its well-publicised design flaws, the Fiero was actually a game-changing car. For one, it was the first ever American mass-produced, mid-engined car.
It was also designed to be a fuel-efficient sports car, making it a perfect commuter for those who needed something a little more fun after a long day at the office.
It was built between 1984 and 1988, and over 370,000 Fieros were sold. Of course, there are nowhere near that many left on the roads today, but there are still enough to ensure a handful TLC-craving examples are priced within our budget.
While its performance is nothing to write home about, the Fiero's design has aged surprisingly well, and it gives off those classic 80s boxy sports car vibes that are so sought after today.
Mercedes 450SL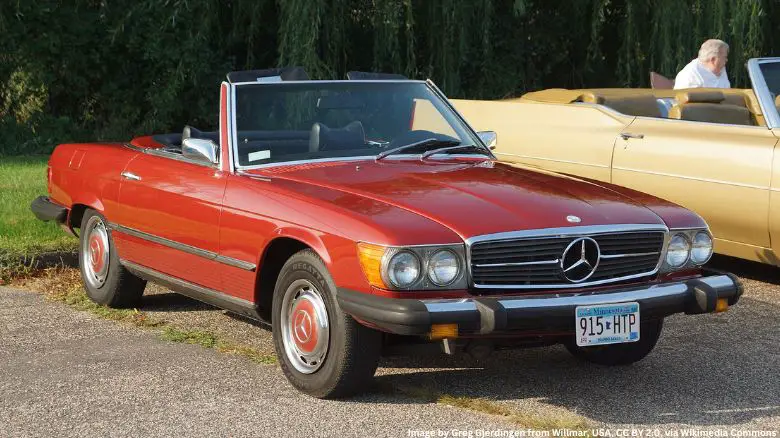 The Mercedes-Benz 450SL of the R107 is surely one of the most stylish cars on this list. Luxury is also a given with any Mercedes-Benz product, even one that's over 30 years old.
The 450SL was produced between 1972 and 1980, and was available as a coupe or convertible. It featured a 4.5L V8 engine that produced 190 horsepower, and was mated to a three-speed automatic transmission.
While the 450SL might not be the quickest car on this list, it's definitely one of the most reliable. It's a car that was built to stand the test of time, which makes it even more remarkable that one could be yours for $5000.
At the lower end of the market you'll find examples that need a bit of work, and unfortunately Mercedes-Benz parts can get expensive. But if you're willing to work on the car yourself, you could still find yourself with an absolute steal.
If you're looking for a cheap classic car that oozes style and sophistication, then the 450SL is the one for you.
Nissan 300ZX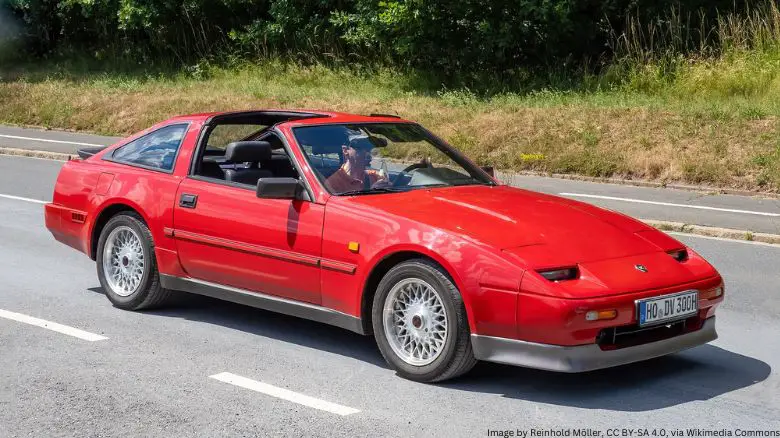 Any Nissan Z car is going to be a popular choice among classic car enthusiasts, so when we spotted a handful of 300ZXs for sale at less than $5k, we couldn't resist including it on this list.
The first iteration of the 300ZX (the Z31) was produced between 1983 and 1989, and is the model you'll most likely be buying if you're on a strict budget.
The 2+2 coupe was powered by a V6 engines, with both a naturally aspirated and a turbocharged option available. Power ranged from 160 to 200 horsepower, making it a fun little sports car to drive.
While the Z31 might not be as lusted after as its successor, it's still a great choice for anyone looking to get behind the wheel of a classic Japanese sports car.
There are decent runners available at the $5,000 mark, but be prepared to fork out a fair amount extra if you're after something mint condition.
MG MGB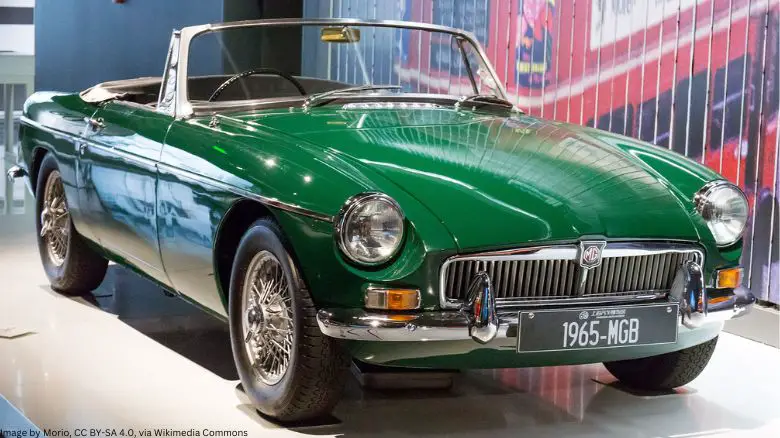 The MGB is a favorite with auto enthusiasts all over the world who love to get their hands dirty and work on their cars themselves.
This British roadster was produced between 1962 and 1980, and is one of the most iconic classic cars out there.
The MGB came with a 1.8L inline-four engine and a four-speed manual gearbox. It's nice and easy to work on, with the engine providing easy-access to anyone who wants to tinker.
As it's a popular project car, you're likely to find a number of MGBs up for sale at less than $5000, and price-tag is very dependent on condition.
It's a fun classic car that won't break the bank and is a thrilling drive in the right setting. Any car that can provide you this much enjoyment for such little outlay should definitely be on your radar.
Lincoln Continental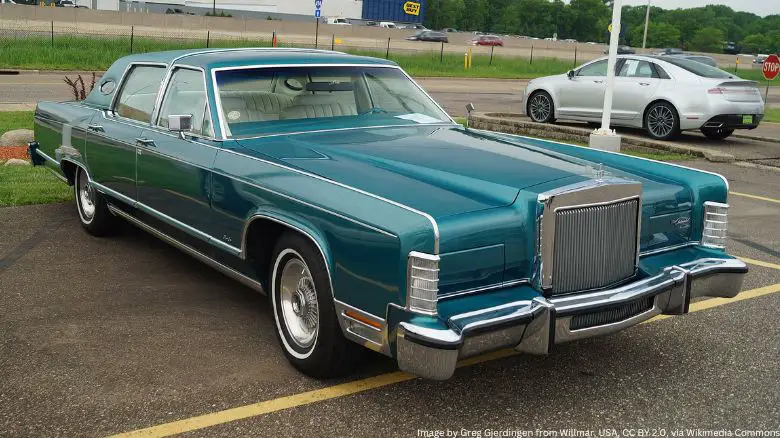 When you think of huge, American luxury classic cars, the fifth generation Lincoln Continental is likely one of the first to come to mind.
This behemoth was built between 1970 and 1979, and was available as a two-door coupe, two-door hardtop, or a four-door hardtop.
It featured a huge 460 cu (7.5L) V8 engine, or a much more reasonable 400 cu (6.6L) V8 for those concerned about economy.
Its stylish headlamps were hidden behind retractable covers, which has become one of the most iconic features of this classic car.
While not the most appropriate car for today's busy urban areas, the Continental is still a head-turner and would make for a great addition to any classic car collection.
Jaguar XJS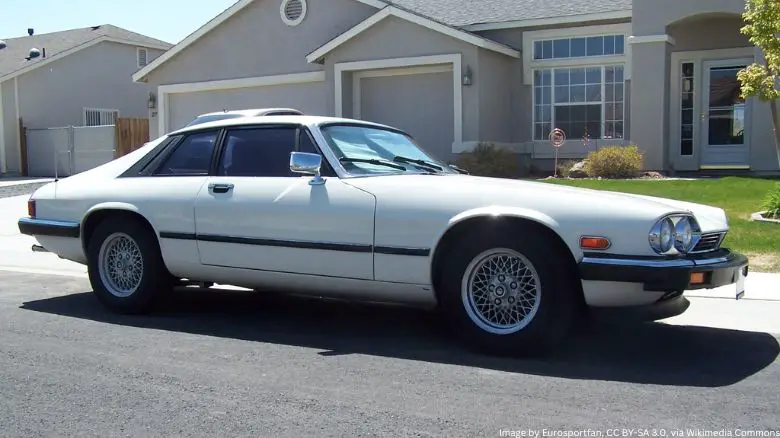 To finish off our list, we have a stand-out classic from a brand that's synonymous with luxury and style – Jaguar.
The XJS was produced between 1975 and 1996, giving it one of the longest production runs of any luxury car in history.
It was available as a two-door coupe or convertible, and featured either a powerful V12 engine or an equally impressive straight-six.
A V12 for $5000, you say? Sign me up.
It does seem too good to be true, doesn't it. And in many ways it is. Although you can still get one for $5k, it will definitely be a project car at that price.
And project Jaguars don't come cheap. Especially 30 or 40 year old project Jaguars.
But if you're up for the challenge and are determined to get behind the wheel of a V12 on a budget, then this is certainly one way of doing it.
While the XJS might not be the most practical classic car out there, it's definitely one of the most beautiful.
And that finishes off our list of 10 classic cars that can be bought for $5000.
Some will be easier to find than others, and some will require more work than others. But all of them are great cars in their own right and will provide their owners with years of enjoyment.
Can you think of another we should add to the list? Let us know in the comments below.