The XJS was released in 1975 and it needed to be a masterpiece. It wasn't. Or at least, it wasn't in the eyes of the automotive press. The consensus was that Jaguar had thrown away their styling heritage, but could it still be a success?
Jaguar XJS Production
Work began on a replacement for the E-Type in the late 60s, with influential designer Malcolm Sayer stamping his aerodynamic mark on the early designs before his untimely death in 1970.
The car's outlandish flying buttresses added strength and high-speed stability. In later years they would become one of the car's most iconic features, but initially they were despised by motoring journalists.
It launched in 1975 with a V12 engine in the middle of an unfortunately timed oil crisis. Jaguar pitted it directly against its German and Italian rivals in its advertising campaigns, but the initial reception remained unfavorable.
The styling was considered odd, and the British Leyland build quality of the early models was poor. Not a great start, then…
It did make it through the initial sticky patch, however. Over the 21 years of production that followed, the XJS improved dramatically with every update, and it ended up becoming a firm favorite in many enthusiasts' eyes.
By the time production wound up in 1996, Jaguar had produced well over 100,000 XJSs. An incredible feat, given it's tricky start to life.
Jaguar XJS Performance
The XJS saw a variety of different engines over its lifetime. The original 5.3L V12 was joined by 3.6L in-line 6 in 1983, which was borrowed from the XJ40. That engine was upgraded to a 4L in 1991, and the 5.3 was upgraded to a gigantic 6L in 1993.
It was offered in both manual and automatic, with the early automatics making it to 60mph in 7.6 seconds. That may seem sluggish now, but back in the 70s it wasn't too bad at all and compared well to its rivals. Jaguar continued to improve the XJS's performance as the car evolved over the years, particularly once Ford had taken over the brand. The later V12 models were pumping out 308bhp and had a solid 0-60mph time of 6.6 seconds.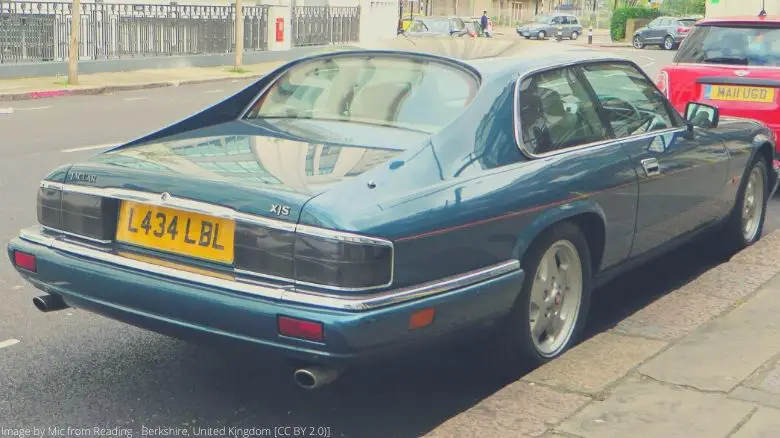 What's a Jaguar XJS like to drive?
The steering response is unfortunately lacklustre, and it does wallow a little compared to today's cars. But what 70s GT car doesn't? The rear visibility was heavily criticized when the XJS was launched, and admittedly it's not great, but in reality it doesn't have too much of an impact when on the road.
It sits lower on the road than many of its competitors from the era, and as a result you climb down into the driver's seat. Although it's a bit of a squeeze, you do get the 'Jag' feel once you're inside; a plethora of leather and wood. It was well equipped for its day, with plenty of electrics for you to keep a close eye on if you're buying one today.
Those slight grumbles aside, it's got to be said that the XJS is an incredibly refined car to drive. The ride is supple, and when you put your foot down you'll find there's plenty of power if you need it. Despite its size, it's surprisingly agile on twisty roads and a joy to drive around town.
Where this car really excels, however, is where any good GT car should; on the open road. The gearbox is quick, there's always plenty of torque, and it absorbs road imperfections with ease. It's more than happy relaxing at 70mph for long periods of time, and as a long-distance cruiser it's hard to fault.
Will the Jaguar XJS be a future classic?
Exclusivity
Over 100,000 of these cars were produced so there has always been plenty of choice for prospective buyers. Prices came down so low that many were bought and neglected and as such, a huge number have now dropped out of the market. The XJS continues to become rarer by the day as a result.
Looks
It's come a long way for a car that was initially despised for its looks. Despite the initial reception, people grew to love them. The sleek silhouette makes it one of the most recognisable Jags ever to have been built, and it looks fantastic on the roads today.
Price
As the car was produced for so many years, the difference in price between the top and bottom of the market is quite substantial.

For the very best cars you're now looking at shelling out over £20,000 in the UK or $20,000 in the USA. But don't be put off if your budget doesn't stretch that far, as decent enough examples start from £7,000 ($7,000 US).
Running costs
Generally, the engines are bulletproof if they've been looked after. Head gaskets can cause an issue, and listen out for a rattle on start-up which would suggest timing chain wear.

As with any car of this age, rust is potentially going to be the biggest and most costly issue for you. Pre-91 cars are ungalvanized so be diligent when buying and inspect all the normal areas for signs of rot. Dealing with rust issues could wipe out any potential gains you may have in one fell swoop, or worse still, prove terminal.

The majority of repairs will be possible with some DIY knowledge, and parts availability is generally good. Engine parts are surprisingly affordable, but more kit (such as airbags and ABS) was added to the post 1988 models which could add expense if it goes wrong.

Fuel economy is obviously not going to be great, particularly with the larger engines. But if you're in the market for a 40 year old V12 we're assuming you've factored that one in already!
Cult following
It's been instantly recognisable on the roads for over 40 years, and there are a plethora of specialist garages dedicated to the XJS around the world as a result.

It's also been prevalent in motorsport since the early days, and competed in the European Touring Car Championship with Tom Walkinshaw Racing throughout the early eighties.

There are several owners' clubs dedicated to the XJS, including the international XJS Club which is based in the UK. There's also Jaguar Clubs of North America which features loads of helpful XJS insight in the forums.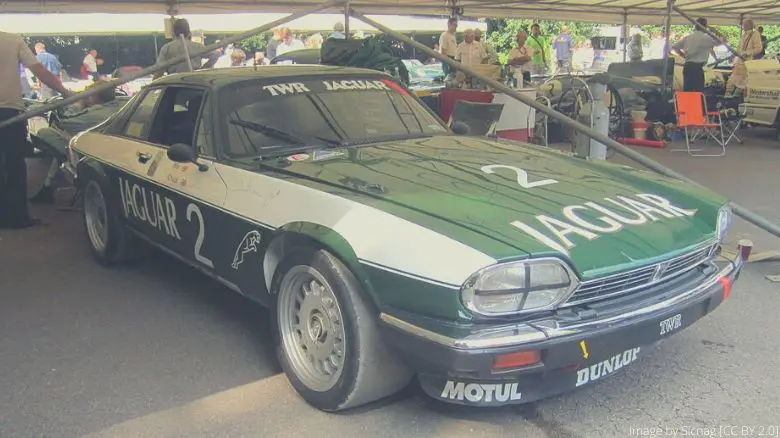 Game changer?
It may have been a bumpy start, but the XJS turned out to be a very successful car for Jaguar. The number of cars produced is testament to how important this car was for the British manufacturer.

Perhaps not a game changer as such, but it's still going down as a hugely important car in the history books. It's legacy continues today, nearly half a century on, with the XKR.
Time to buy?
After spending many worrying years in the bargain bin, values of the XJS are now starting to be realised. In recent years prices have been climbing, with the best examples now fetching some astonishing price tags.

There are still affordable models out there that will make for a perfectly rational purchase, but for now the XJS remains one of the cheapest V12 GT cars out there. It won't be that way forever.
Verdict
We think the XJS is a great way to get into classic motoring if you haven't dipped your toe in before. Prices of its predecessor rocketed, and whilst we're not suggesting the XJS is going to hit those heights, we do think values of the best models are likely to keep on rising.
If your budget allows it, choose one of the later models. The build quality and performance and was far better, and it was much better equipped. The V12 would be our choice, but the six cylinder models are still rightly recognized as excellent cars amongst those in the know.
Consider also that low mileage is not necessarily the best indicator of a good example; these cars need to be consistently run. Evidence of good service history is key.

It is personal preference as to whether you think the XJS or its successor, the XK8, offers the best value. Both are very investable, charming and beautiful cars. The XK8 would seem the more sensible choice, but is sensible always best? Here at The Car Investor, we're following our hearts and picking the XJS.