Table of Contents
BMW cars are some of the most technologically advanced machines on the planet. These vehicles also have a reputation for being some of the most luxurious ones in the automotive industry. But there's another question that comes to mind when purchasing a Beamer: are BMWs safe?
BMWs are safe vehicles. Not only are BMWs loaded with all of the newest safety features, but the Bavarians also build them to be durable. BMW cars have received excellent crash test ratings from the IIHS for many years. US News also recently ranked the company's cars at seventh place on their top 10 safest automotive brands list.
In this article we'll take a look at why BMWs are so safe, which BMWs are the safest, and how they perform when involved in a collision.
Are BMWs safe in a crash?
Thanks to years of experience and investment in safety technology, BMWs are some of the safest cars on the road in the event of a crash. The company's vehicles have consistently received high marks from the Insurance Institute for Highway Safety (IIHS) in crash tests.
BMW cars also tend to receive positive feedback from the Insurance Institute for Highway Safety (IIHS) in terms of their side-impact and roof strength tests. 
While a BMW may be expensive to buy and own, those who value their well-being on the road will agree that the cost is worth it. When it comes to crash safety, it's clear that BMW takes it seriously.
The company's vehicles are some of the safest on the road, and they're only getting better.
Why are BMWs so safe?
We've established that BMWs are a great option if collision safety is a priority to you. But what exactly makes them so good at handling crashes?
Well, there are several factors that are responsible for BMWs being so safe and they all point to excellent German engineering.
The following are the reasons why BMWs do well in crashes:
They're built tough
The first reason for this is that BMW cars are structurally sound. This is because they're built with high-quality materials, whether you're looking at their interior or exterior. Material quality is a big factor when it comes to preventing vehicle damage.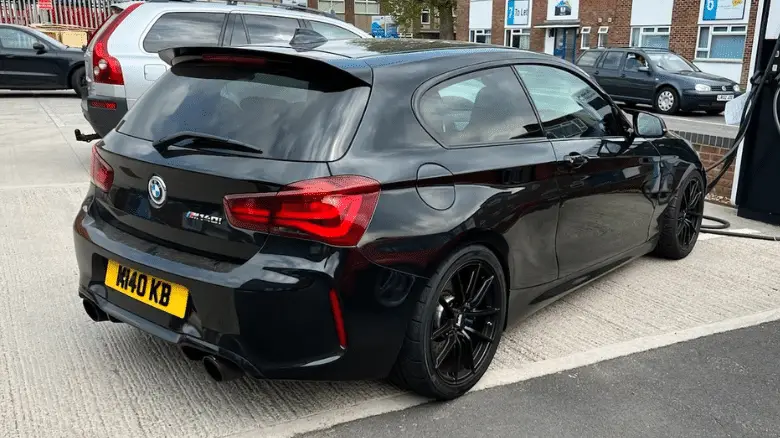 Tough materials can withstand more force before they start to deform, but will crumple when necessary (as we'll explain later). This means that there's less likelihood of the occupants sustaining serious injuries in a collision.
And this doesn't just apply to modern BMW vehicles. BMW has always been at the forefront of safety, and even their older models are remarkably safe cars.
They have a number of safety systems
While this can be said for many automotive brands today, BMW takes it to a whole new level. As BMW is a luxury manufacturer, it equips its cars with every safety system imaginable.
The list of safety features that come standard on BMWs is long, but some of the most notable ones are:
Collision warning system (and automatic braking) – warns of risks on the road ahead and can bring the car to a stop when necessary
Lane Guidance Assist – prevents you from accidentally moving out of the lane
Active headrests – move forward in the event of a rear-end collision. This helps to prevent whiplash injuries by supporting your head and neck
Lane Change Assist – helps you change lanes automatically and warns you of any potential hazards during lane changing
Speed Assistant – obtains information about the speed limit and adjusts your speed to match while in cruise control mode
Distance Control Assist – helps you maintain the correct following distance to the car in front
Road Sign Recognition – scans road signs and brings up the results on your dash
The greater the number of onboard safety systems, the less likely it is that a collision will happen in the first place. The car will either alert the driver before something happens, or, it will take the necessary steps by itself to prevent and/or reduce the impact of the accident.
In fact, some BMWs are even equipped with an 'Intelligent Emergency Call' feature. This is a service that alerts the emergency services in the case of an accident, and can communicate how severe the accident is.
This is to ensure a speedy rescue and give the emergency services as much information as possible. So BMWs will take care of their passengers even after an accident has occurred.
Gone are the times when carmakers used to just rely on airbags and seatbelts. The automotive world is moving towards fully autonomous vehicles, and these features are just the beginning.
BMW is ahead of the curve, and will only continue adding more safety technology to its cars to make them even safer.
They're built intelligently
Like all smartly built cars, BMW models are engineered efficiently. It's not just because their body shapes are designed to make them more aerodynamic. There's a safety aspect to their design.
There are certain areas of a BMW that are designed to absorb impact. These are known as crumple zones, and they're usually located in the front and rear of the vehicle.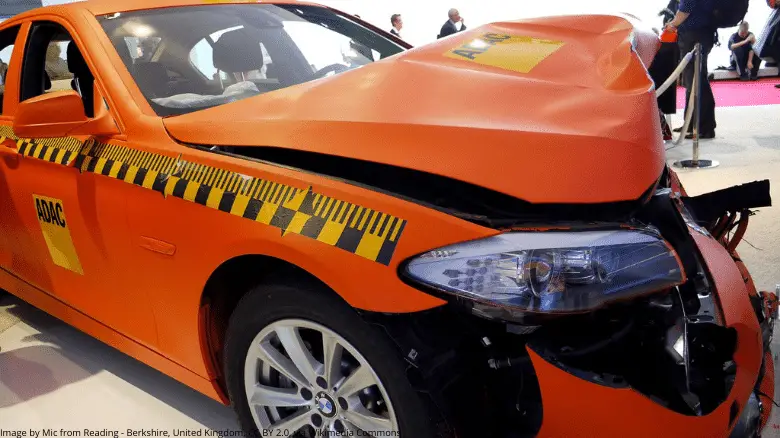 These work by collapsing on impact, which absorbs some of the force of the collision. This reduces the amount of force that's transferred to the occupants of the car.
Although crumple zones are now standard across the motor industry, it's another reason why BMWs perform so well in crash tests.
Which are the safest BMWs?
BMW cars generally receive good ratings from crash testers and automotive experts. However, some of them set the bar quite high in terms of safety.
If we consider the IIHS's crash test data, the following BMWs got the Top Safety Pick award:
BMW 2 series Gran Coupe 4-door sedan
BMW 3 series 4-door sedan
BMW X5 4-door SUV
These cars got special praise for their overlap fronts, their roof strengths, and for their head restraint tests.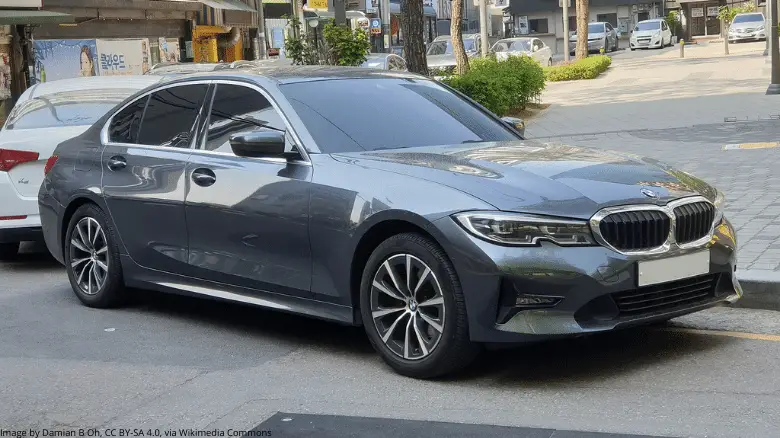 Is BMW one of the safest cars?
A BMW is one of the safest cars on the road today. The company received a score of 9.6/10 from US News which analyzed the crash test data available for each automotive brand.
BMW is consistently in the top 10 safest manufacturers in the world. USN praised BMWs for their standard safety features and their impressive crash test scores.
Its advanced driver assistance systems that are designed to prevent accidents were also noted.
Thanks to BMW's constant investment into crash safety, their cars are some of the safest on the market.
Verdict
Based on the sheer number of safety features offered and the great crash test ratings available, it is safe to say that BMW cars are as safe as possible when it comes to collisions.
BMW cars offer a plethora of driver-assistance features that help prevent crashes from happening in the first place.
Even if they do, the company builds their cars well enough to protect the occupants by absorbing most of the damage and diverting the energy around the passenger cell.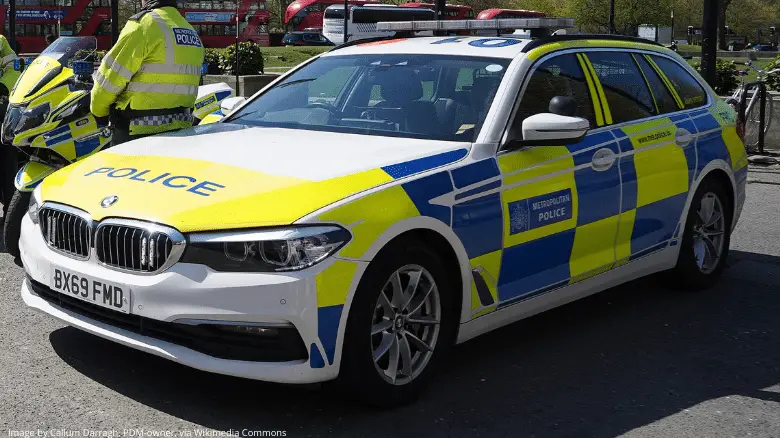 BMW also offers assistance after a crash has happened so that rescue efforts can take place more rapidly.
Multiple BMW vehicles gain top spots each year in the crash tests conducted by the IIHS. Other independent automotive experts also tend to place the company's cars amongst the best ones each year.
Based on all of these facts, we can conclude that modern BMWs are some of the safest cars available today.