Table of Contents
As more and more JDM cars hit the streets every day, many people are questioning the legality of owning and driving one.
In this article, we'll explore the legalities of driving these cars in the USA and other countries, and answer some of the most common questions people have about them.
So, are JDM cars illegal?
It's illegal to drive any JDM car that's younger than 25 years old in the USA as they do not comply with US emissions and crash test standards. Once the car reaches 25 years of age, it can legally be imported.
If you're a JDM car lover living in the USA you might have to be a little patient, but what happens if you do import one, and what about other countries, such as Canada and the UK?
Read on to find out more.
Are JDM cars legal in the US?
Only JDM cars older than 25 years of age are street legal in the US. All others cannot be driven on the road.
It may be frustrating for JDM car lovers, but the '25 year rule' has been in place for many decades. If you want a JDM car, you have to wait until it's legal to import it.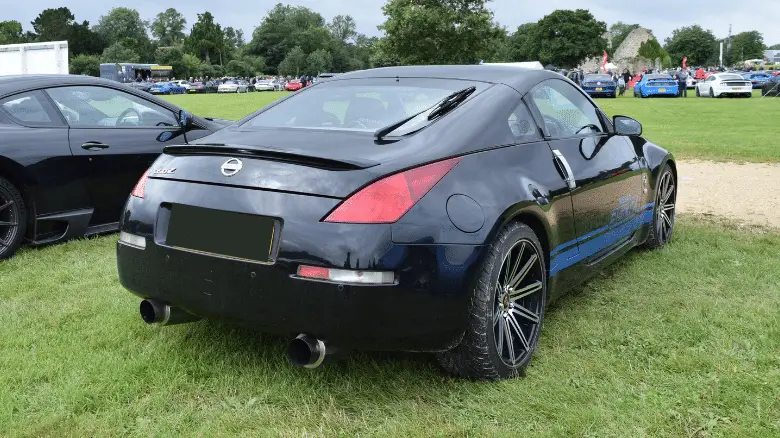 The rule applies across all states in the US, and there are very few exceptions. A handful of cars under 25 years of age can be imported under the 'Show and Display' rule.
However, they have to have been fewer than 500 examples ever produced to qualify. So the vast majority of JDM cars are not eligible for this.
There are also several Registered Importers (RIs) across the US who can legally import cars under 25 years old and modify them to comply with government regulations.
This may sound great, but the reality is that each car imported still has to be approved by the Department of Transportation, and not all cars can be imported using this rule. The NHTSA maintains a list of cars that can never be imported prior to turning 25.
Why are JDM cars illegal in the US?
The US government insists that the 25 year rule applicable to JDM cars is necessary to ensure that regular motorists' cars meet the Federal Motor Vehicle Safety Standards and Environmental Protection Agency regulations.
By introducing the 25 year rule, car enthusiasts are still able to import JDM and other foreign-market cars, but the everday driver is not put at risk by being surrounded by vehicles that don't meet safety or emissions standards.
There are many people who disagree with this particular rule and there are some that argue it is unfair, none more so than JDM car fans.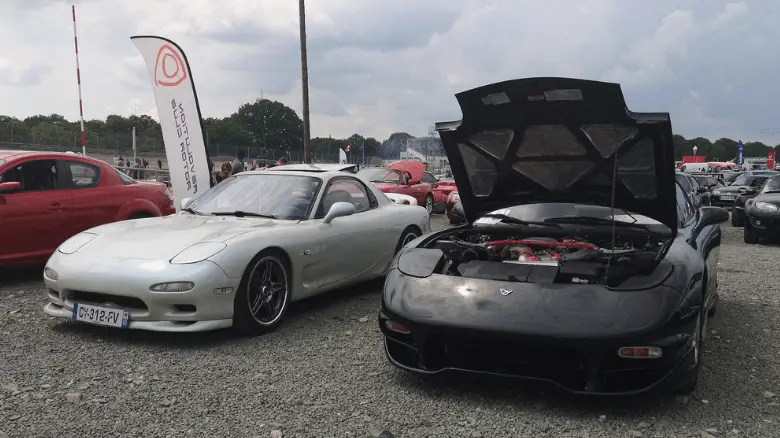 And it does seem a little harsh when you compare it to other nations, most of whom have more relaxed regulations.
Many JDM fans in the US argue that the real reason the government introduced this rule was to protect the US auto industry from competition. By preventing newer JDM cars from being imported, it allowed US manufacturers to sell their cars without foreign manufacturers eating into their market share.
Whatever the reason for the rule, it's still in place today and is unlikely to change any time soon. It means the majority of JDM car enthusaists in the US have to wait until their desired model is legal to import.
What happens if you get caught driving an illegal JDM car in the US?
There are severe penalties for driving an illegal JDM car in the USA. It will result in a fine and seizure of the car, and the car will be crushed leaving the owner with nothing.
Many people think they can get away with it by only driving it every now and again and by keeping the car off the road, but that's not the case. If you're caught with an illegal JDM car in your garage or driveway, you're still liable for punishment.
The government rigorously enforces the 25 year rule, and it has the resources to track down anyone who is driving an illegal JDM car on the road.
There have been many high-profile cases over recent years that have shown the lengths the US government are willing to go to. By crushing high-value JDM cars and publishing the video online, it sends out a strong message to anyone thinking about breaking the law.
You may want to skip the following video if you're a Skyline fan!
The best way to avoid getting into trouble is to wait until the car can be imported legally. It might be hard to resist the temptation of driving an illegal JDM car, but it's not worth risking a fine and losing your car, and all the money you've spent on it.
Which JDM cars are legal?
There are some great JDM cars that are street legal in the USA, including:
Nissan Skyline GT-R (R32 & R33)
Toyota Supra (Mk IV)
Toyota MR-2 (SW20)
Honda NSX Type-R
Nissan Silvia (S14)
Mitsubishi GTO
Honda Civic Type R (EK9)
Mazda RX-7 (FD)
Subaru Impreza WRX (Mk I)
Mitsubishi Lancer Evo IV
The list goes on, and every year more become cars become available for import.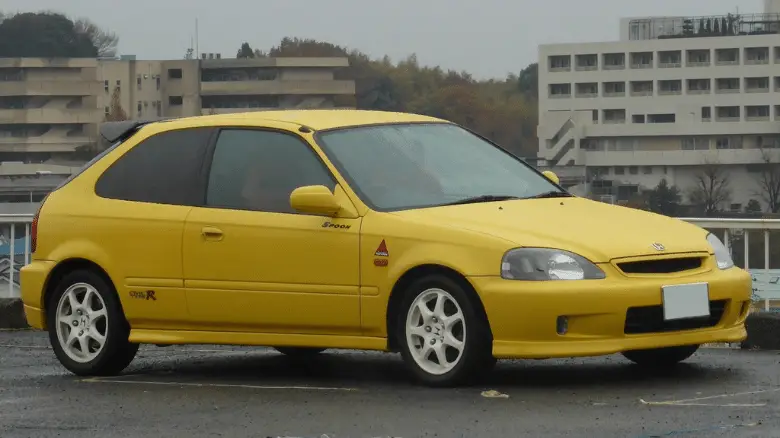 JDM fans often have to wait patiently for their desired model to become legal, but it's always worth the wait when you can finally get behind the wheel of a street-legal JDM car in the USA.
Check out our list of the best cheap JDM cars for under $10k. A great way for beginner JDM fans to get started in the world of legal JDM car ownership!
Are JDM cars legal in other countries?
As we've seen, the USA has some of the strictest regulations when it comes to importing JDM cars. But what about other countries?
In Canada, the rules are similar to the US, but with one major difference: the car only has to be at least 15 years old, rather than 25. It's still a long time to wait, but the Canadian government does at least allow more recent models to be imported.
Europe has a much more relaxed approach to importing JDM cars. In the UK there is no age limit on which JDM cars you can import, and they can be legally driven on the road once they've passed a government inspection.
This is good news for JDM fans in the UK and much of Europe, as they're not restricted to only importing older models.
So, while newer JDM cars are legal in some countries, they remain illegal in others. It's always best to check the laws in your country before you import a JDM car, to make sure you're not breaking any laws.
Final thoughts
So, are JDM cars illegal? In the USA, they are if they're less than 25 years of age. But in other countries, the laws are far more relaxed.
If you're thinking about importing a JDM car, make sure you check the laws in your country first. It's always better to be safe than sorry, because if you get caught illegally importing a JDM car it will almost certainly be seized and crushed.
JDM cars are becoming more and more popular with every year that passes, and as a result the US Government is coming under pressure to relax its import laws.
We can only hope that in the future, more JDM cars will become legal to import and own in the USA. Until then, we'll just have to wait patiently for our favorite models to become eligible for import.