Table of Contents
JDM cars (short for 'Japanese Domestic Market') are some of the most popular used vehicles to buy. The term refers only to cars that were built specifically for the Japanese market, as opposed to every car built in Japan.
Some of the most attractive JDM cars are performance-oriented, and they have a plethora of adoring fans all around the world.
JDM cars over 25 years of age can be imported into the USA, and there are plenty of businesses that specialize in doing this.
There's a buoyant second-hand market for these cars with plenty of options to choose from, some of which offer incredible value for money.
Here is our list of the 11 best cheap JDM cars for under $10000:
Subaru Impreza WRX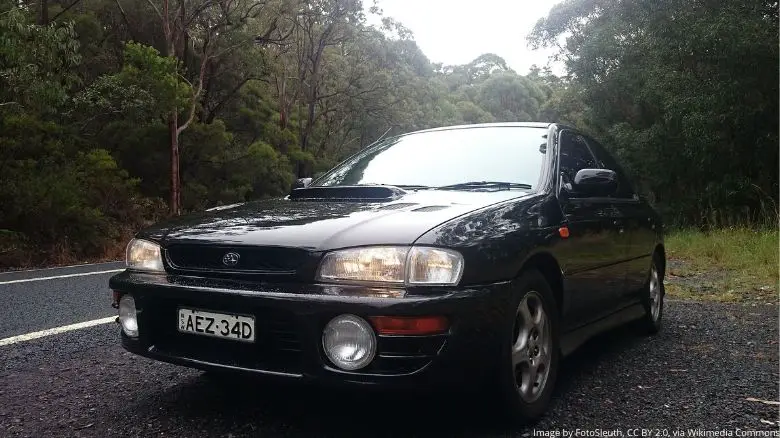 The legendary Subaru Impreza found fame thanks to its success on the world rally scene in the 1990s, winning multiple constructors' and drivers' World Rally Championships between 1995 and 2003.
It's a great JDM car to buy thanks to its performance, practicality, and popularity among the tuning crowd. And amazingly there are still some bargains to be had on the early cars.
The first generation Impreza was released in 1992, with the WRX model offering rally-inspired technology. Subaru also upped the ante with upgraded WRX STi models, although these do command a premium.
The WRX offers a fantastic way into the JDM market with one of the most recognizable cars ever built, and the rally-bred Impreza is sure to provide a thrilling drive.
Mitsubish FTO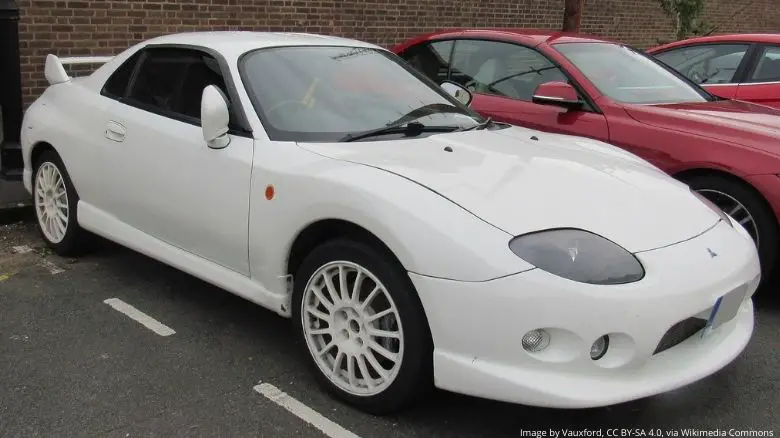 The Mitsubish FTO is a grand touring coupe, and a JDM icon with a great reputation among enthusiasts.
The FTO made its name as a top-notch performer with a capable chassis and sharp steering, along with a great selection of engines.
It was first released in 1994, with a facelift in 1997 enhancing its image. It was originally intended as a Japan-only model, but as its popularity around the world began to spread, Mitsubishi began exporting it to a number of other markets.
Today these cars offer an amazing performance car bargain, with excellent build quality and a wonderful exhaust note. They are, however, relatively expensive to maintain and run despite their reliability.
Honda Beat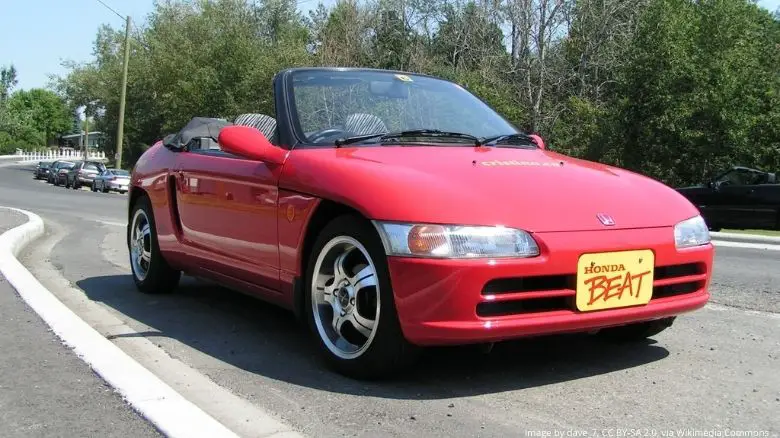 The Honda Beat is a tiny mid-engined two-seater roadster that was produced from 1991 to 1996.
The Beat is a 'kei car', which is a class of vehicle that offered Japanese owners a minimal road tax obligation thanks to its miniature dimensions and limited engine power.
Not all JDM cars are street-racers, though, and the Beat's tiny 656cc engine produced a paltry 64 horsepower and offered a top speed of just 84 mph.
The reason the Beat can be considered a great JDM car is thanks to the fact that it's a rare and unique vehicle in its own right. It remains one of the quirkiest designs you'll see on the road.
Although there were over 30,000 examples produced in the '90s, the vast majority remained in Japan and they're an extremely rare sight on the roads in the US and elsewhere in the world.
Values are rising thanks to their rarity, and don't let the 3-cylinder engine put you off. Thanks to its great handling this mini roadster still offers plenty of fun for drivers who know how to extract the most from it.
Nissan Skyline (non GT-R)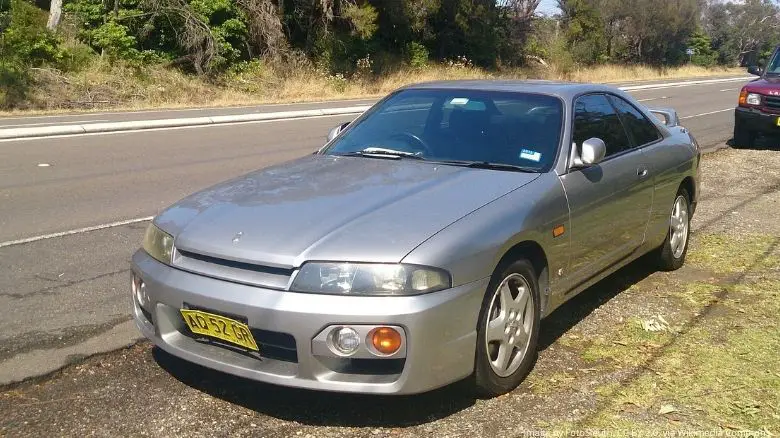 While prices of the famed Skyline GT-R have rocketed in recent years, the regular R32 and R33 Skyline models remain more affordable, including the GTS.
Nissan offered the Skyline in a range of body styles over the years, with plenty of engine variations to choose from. These models offer a fantastic way into classic JDM car ownership with some great performance and styling on offer.
Of all the cars in this list, a Skyline is perhaps the best choice if you're looking for a car that will increase in value as well as offer you a brilliant drive.
They're very much sought-after, and prices of these models will only continue their upward trajectory in the future.
Although they may still be affordable to buy and are reasonably reliable, Skylines can be costly to maintain. And if you want to retain the value of your car, you're going to want to stay on top of servicing and repairs proactively.
Toyota Celsior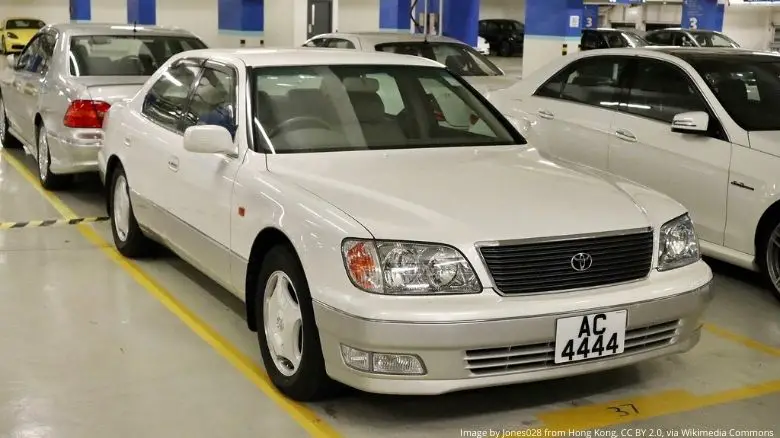 The Toyota Celsior is a powerful luxury sedan that was designed to take on the likes of the BMW 7-Series and Mercedes S-Class, offering a capable V8 engine.
It was launched in 1989 as Toyota's flagship model, and outside of Japan was marketed as the Lexus LS with several minor differences between these and the JDM cars.
The beefy 4l V8 that produced 250 horsepower, and embellished with all the state-of-the-art technology that was available in the '90s.
Today both the first and second generation cars remain affordable, despite being one of the most luxurious cars to have ever been built in Japan.
It offers an extremely comfortable ride with fantastic reliability so makes for a great cruiser, but can be expensive to run thanks to its poor fuel economy.
Toyota Supra Mk3 (A70)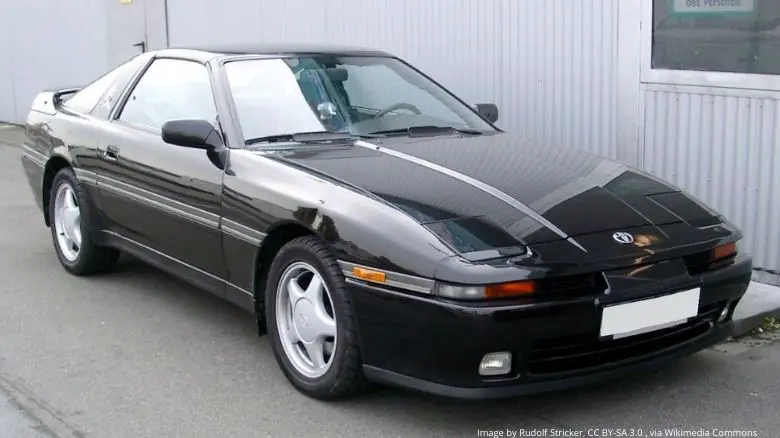 With prices of the famed Mk4 Supra now out of reach for many, thankfully the Mk3 has remained somewhat affordable.
Launched in 1986, the MK3 offered a choice of engines in naturally-aspirated or turbocharged format.
If you can afford the insurance and running costs, a Mk3 Supra is a great choice if performance is your top priority.
Not only does it offer admirable straight-line speed with over 230 horsepower on tap if you choose the turbocharged 3l straight-6, but it's also an extremely capable car when it comes to handling thanks to its well-balanced set-up.
The 2.5l twin-turbo model offered even more power, producing 276 horsepower from its bulletproof engine, although it may prove hard to locate one of these if you're on a budget.
These cars are extremely popular with JDM fans which means there is no shortage of aftermarket support, and of course it comes with Toyota's legendary reliability.
They're easy to tune, but that comes with it's own issues too; Supra's in original condition are becoming harder to find with each year that passes.
Although they're currently still affordable, valuations are on the up and these cars are only going to continue to increasing in price.
Honda Prelude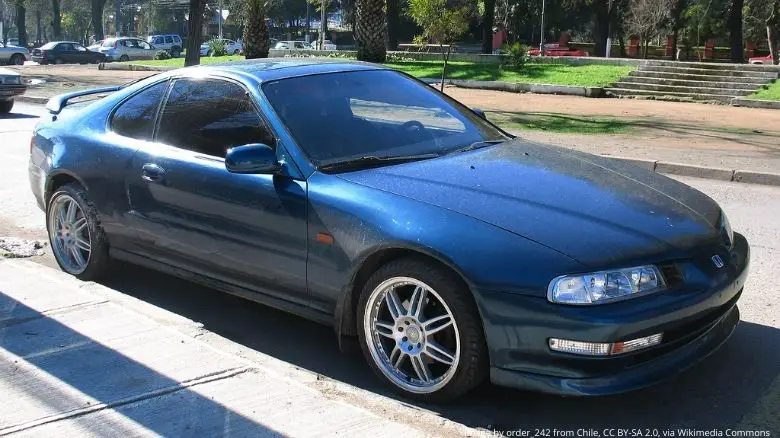 The fourth generation of the Honda Prelude was launched in 1991, with it's successor hitting the market in 1996.
In terms of performance, the fourth generation offered up to 197 horsepower, with the fifth generation producing up to 217 horsepower.
Reasonable, but not exactly blistering figures. Instead what this car offers is a smooth ride, retro coupe styling, and a fantastic chassis that makes for an exciting ride.
And of course it is backed by Honda's famously high levels of build quality.
The recognizable silhouette of this classic Japanese coupe is getting rarer each year, but thankfully these two generations still make for reasonably affordable options.
Ownership costs are reasonable despite the age of the cars, and the Prelude offers a brilliant and affordable way to start your jouney into JDM motoring.
Toyota Mark II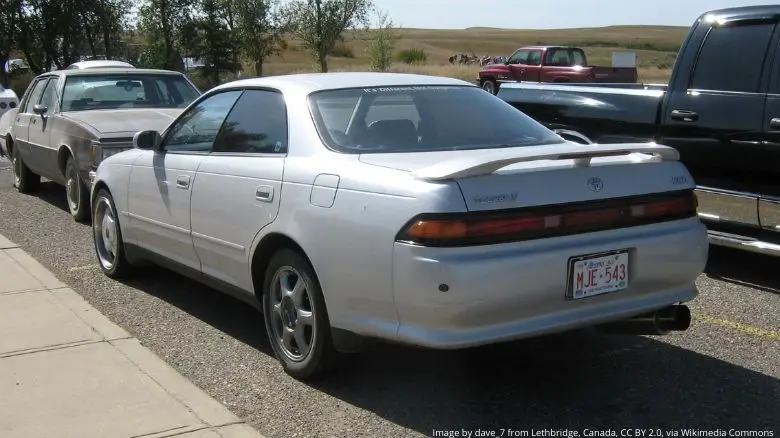 If you're looking for a more affordable version of the Celsior, then the Mark II is your best bet. The Mark II is a more modest luxury sedan, but it still possesses plenty of style.
The seventh generation was launched in 1992 and came with a choice of engines between 1.8l and 3l, and even had a turbo-diesel option for those who want to save themselves some money at the pumps.
As you might expect, the cabin has plenty of room and is a great place to be. The ride is very comfortable and the car offers plenty of equipment as standard, including air-conditioning.
As it's a Toyota, you can rest assured that reliability is second to none and is also extremely well-built.
Despite its reasonably tame looks, the Mark II has become popular on the drift scene, with plenty of owners stripping the luxury equipment to go "all out" on the track.
Subaru Legacy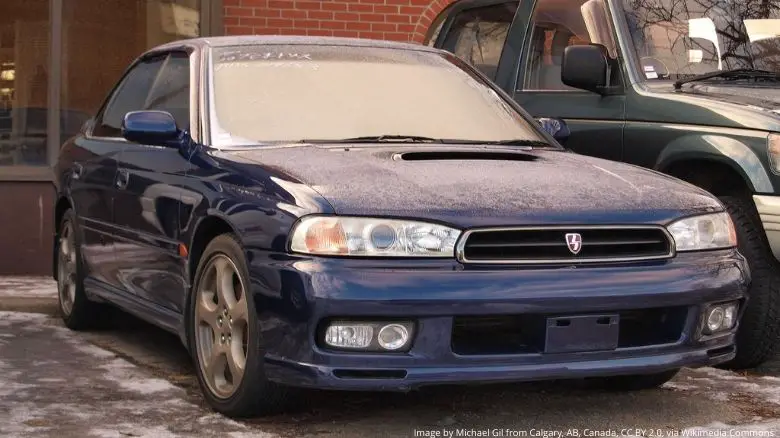 The Impreza isn't the only Subaru popular with JDM enthusiasts. The Legacy is a fantastic choice for the budget conscious buyer looking to get into JDM motoring.
Launched in 1989, the original model certainly wasn't going to win any awards for flashy styling, but it offered a practical package that's great to drive and enjoy on a day-to-day basis.
The second generation was launched in 1993 and remains the most popular Legacy with JDM enthusiasts around the world.
It came equipped from the factory with 4wd as standard giving it an edge in poor conditions, and the versatile wagon model is extremely practical.
But it's not all practicality and comfort; the Legacy is also a great car to drive.
Handling corners with ease and offering plenty of grip, getting behind the wheel of a Legacy makes for a fantastic overall experience. And to top it off, it's endlessly tunable.
The second generation Legacy is a brilliant all rounder that offers comfort, practicality, and affordability wrapped in a stylish Japanese shell.
Mazda Eunos Roadster (Miata)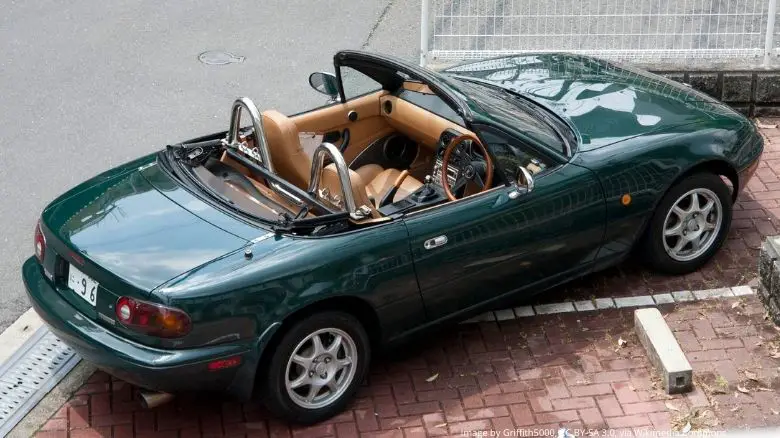 The ever-popular Mazda MX-5 Miata was sold as the Eunos Roadster in Japan, and the first generation (NA) is now widely considered one of the best Japanese cars ever made.
The MX-5 Miata is the best selling roadster of all time, and the NA was responsible for reinventing the affordable sports car market when it was launched in 1989.
Stylish with a fantastic chassis, nothing on the road is quite like a Miata. And it's always been extremely popular with car enthusiasts across the world as a result.
For many years prices of these early cars remained extremely affordable, but as they become rarer and rarer their valuations have started climbing.
The NA came equipped with either a 1.6l or 1.8l, both of which were perfectly refined and provided enough power to have fun behind the wheel.
JDM Eunos Roadsters remain popular, although it's now difficult to find one in original condition as many have been heavily modified.
Toyota Celica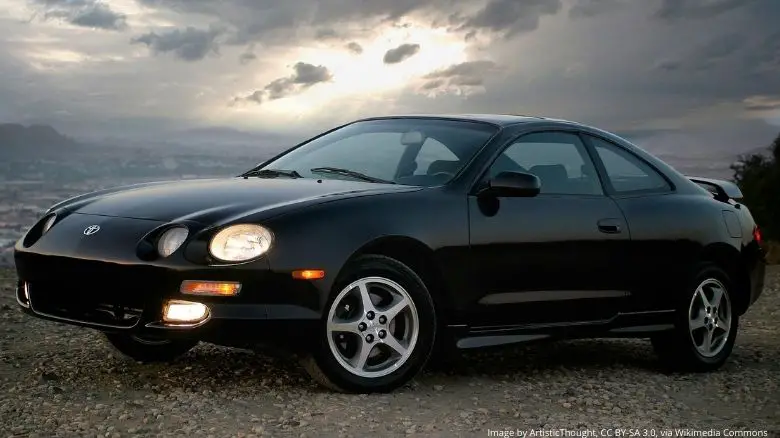 The Celica was launched in the early 1970s as a challenger for the Ford Mustang, and over the years it has evolved into one of the most popular sports cars in Toyota's history.
By the time we reached the 1990s, the fifth generation of Celica had recently been launched, sporting pop-up headlights and more rounded styling.
This model was only in production for a few years, however, and in 1993 the sixth generation was launched with many drawing styling parallels with the Toyota Supra.
These days the Celica remains brilliantly affordable, and thanks to their impeccable reliability they're extremely easy to look after.
Underneath, it's easy to work on and offers masses of potential for simple modifications, making it a great choice for JDM enthusiasts.
Final thoughts
There are a whole host of cars that could have made the list, but these 11 stand out from the crowd as being the best value for money in an ever-popular market.
With more and more JDM cars becoming legal to import every year, all of these models are great choices for those looking to get into JDM motoring, and each offers something unique.
If you're looking to get into JDM motoring, but aren't sure where to start, one of these cars might be the perfect option for you.