Table of Contents
Are you curious about the Audi A1? This small luxury car has been a popular choice for drivers around the world, and for good reason. It's stylish, efficient, and attractive.
In this article, we will answer some of the most common questions people have about the Audi A1. We'll discuss its features and how it compares to other cars in its class. So if you're considering purchasing an Audi A1, be sure to read this article first!
Who is the Audi A1 aimed at?
The Audi A1's primary market is young, affluent buyers who live busy lives, often in towns or cities.
It's small enough to make manoeuvring in tight spaces easy, but has enough features and luxury touches to make it feel like a much more expensive car.
It's also an appealing car for young families, as it's safe, compact, and reasonably practical despite its size.
The Audi A1's usability
Although it's a small car, the A1 is still a popular car for people with families. Let's take a closer look at why it's become popular with parents.
Does the Audi A1 have 5 seats?
The 5-door A1 Sportback has 5 seats, but the standard 3-door A1 only has 4 seats.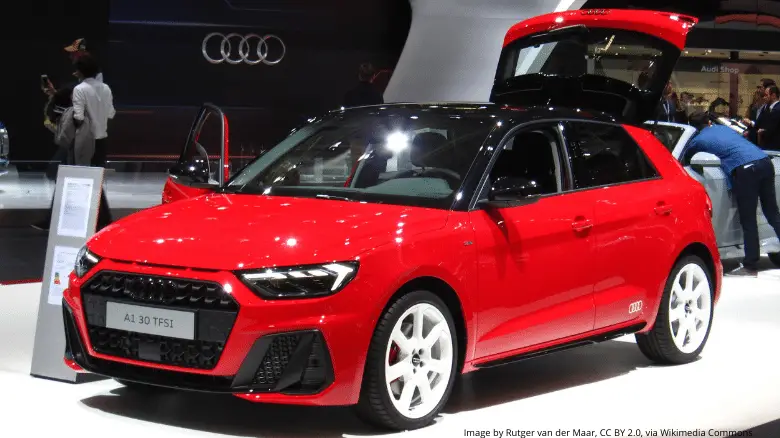 This is thanks to the Sportback's extra height and width advantage at the rear of the car. Even so, it's an almighty squeeze to fit three fully-grown adults in the back, but at least you know it's legal to do so.
Does the Audi A1 have Isofix?
The A1 is fitted with Isofix points in the outer rear seats as standard, so you can easily install child seats if you need to.
The A1 also has a number of other safety features, such as multiple airbags, so you can really feel confident when driving with your family.
Can you fit a pram in an Audi A1?
A pram will fit in an Audi A1, but it won't leave much space for anything else.
The general consensus amongst A1 owners with young children is that if you need to transport a pram regularly, it's best to look for a car with more space.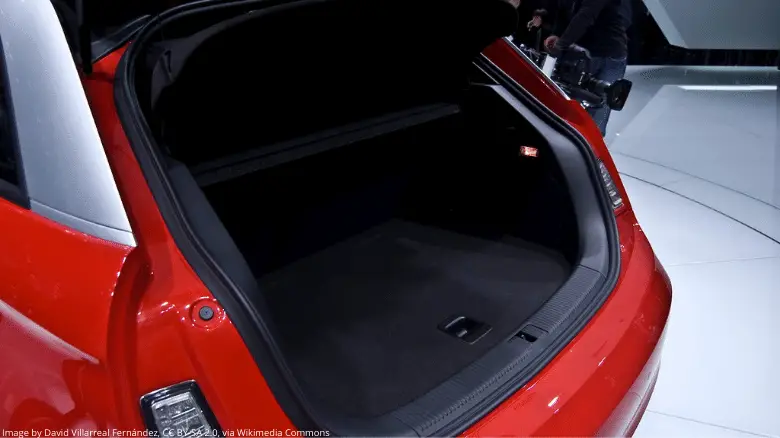 You should be OK if the A1 isn't your only car and you only need to use it for occasional short journeys with your child, but for anything more regular you'll be better off in a bigger car.
Can you fit a bike in an Audi A1?
A bike will fit in an Audi A1 with the seats folded down and the front passenger seat moved forward, but it's not the ideal solution.
Most regular adult bikes will fit into an Audi A1, but it will be a real squeeze. Most people avoid it where possible.
It's also worth noting that it's possible you will damage your car's interior if you put a bike in that's too large, so it's worth investigating alternative solutions.
It is possible to buy a bike carrier that attaches to the A1's towbar, which is the most popular choice for avid cyclists that own A1s.
The Audi A1's onboard technology
Although it's a small car, the A1 is still considered a luxury vehicle and has a number of suprisingly high-tech features to help make your life easier.
Does the Audi A1 have parking sensors?
Parking sensors are available on all Audi A1 models, but do come as an optional extra.
Despite the A1's tiny size, many drivers have now got used to having parking sensors and reversing cameras. Fortunately, both can be specified when buying an A1.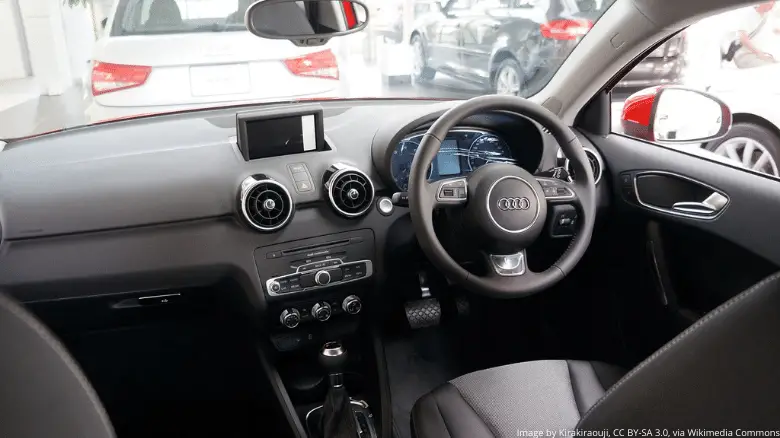 It's also worth noting that the A1 in Vorsprung trim has these features as standard.
If you're buying a second-hand model, it's wise to check the spec of the car you're buying if parking sensors are important to you.
Does the Audi A1 have satnav?
Sat-nav is an optional extra in the Audi A1, other than Vorsprung trim model where it comes as standard.
Even if the A1 you're buying doesn't have the optional Technology Pack which includes the satnav, the standard infotainment system connects to your smartphone and also offers screen-mirroring.
This is a handy feature as it still allows you to up-to-date navigation while not adding any extra cost to your purchase.
Does the Audi A1 have Apple Carplay?
Apple Carplay has come as standard in Audi A1s from 2018 onwards. Pre-2017 cars are not fitted with the technology.
Audi started adding Apple Carplay to its cars in 2017, and thankfully the A1 was one of the models to receive it.
This means that you can use all your favourite Apple apps on the car's infotainment system, including maps, music, and messages.
And it's not only Apple's technology that can be utilised, Android Auto is also available in the A1.
Does the Audi A1 have Bluetooth?
Bluetooth now comes as standard on all Audi A1s, but it was optional on models built prior to 2018.
Previously, Bluetooth only came as standard on the top-of-the-range Audi A1s, or if the owner paid for it as an option when new.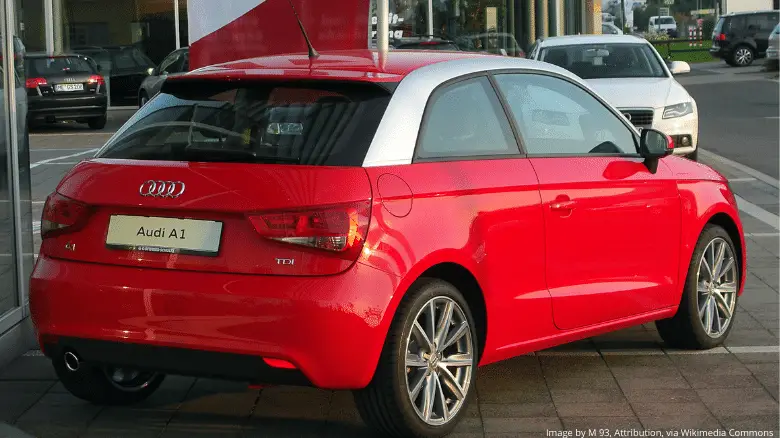 As technology moved on, and with the introduction of Apple Carplay and Android Auto, Audi thankfully made the decision to make Bluetooth standard on all A1s.
This means that you'll be able to wirelessly connect your phone to the car for hands-free use.
Does the Audi A1 have heated seats?
Heated seats are an optional extra on the Audi A1. Cars with Audi's comfort pack are fitted with the technology.
The comfort pack is a popular option on the A1, as it adds a number of features which improve the overall driving experience.
If you live in a colder climate or frequently drive in the winter months, then heated seats are definitely worth considering.
Does the Audi A1 have cruise control?
Cruise control now comes as standard in the Audi A1, but was an optional extra prior to 2018.
Cruise control is great if you do a lot of motorway driving, as it can help to take the strain out of long journeys.
The cruise control settings are located on a stalk to the left of the steering wheel on an Audi A1. Pull it towards you to turn it on, and push it back to turn it off.
If you're buying a second-hand model, it's wise to check the spec of the car you're buying if cruise control is important to you. It was previously part of the Comfort Pack.
Does an Audi A1 automatically lock?
The Audi A1 has an auto-lock feature, which means the doors will lock once the car starts moving. This is to prevent opportunistic thieves from being able to jump in and steal something while the car is stopped.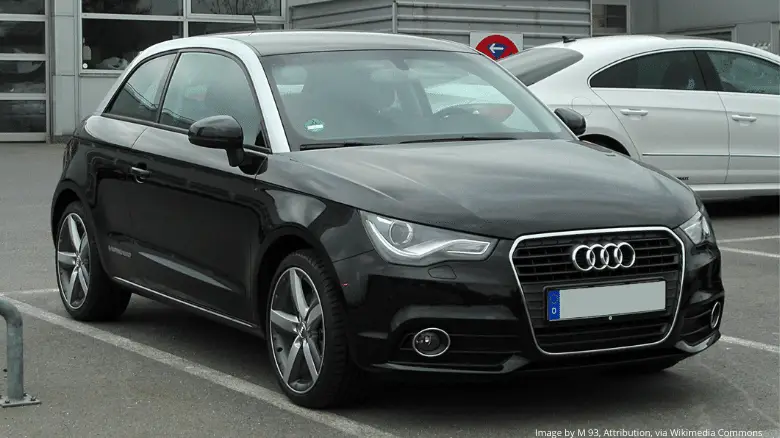 This setting should be enabled by default, but if it isn't you can switch it on in the multimedia interface system settings.
Once the car comes to a stop and the key is removed from the ignition, the doors will unlock themselves.
They will also unlock as a safety mechanism if the car is involved in an accident, to prevent the occupants from being trapped inside.
On the road with the Audi A1
So we've learnt that the A1 can be surprisingly practical despite its size, and has plenty of onboard technology. But how does it fare out on the open road?
What engine size is an Audi A1?
Audi A1 engines range from the entry-level 1 litre TFSI, to the range-topping 2 litre TFSI. The first generation A1 also came with a choice of two diesel engines; a 1.6 and a 2 litre.
The A1 is a small city car, and its engines reflect that. They're all relatively small in capacity. The entry-level engines offer plenty for nipping around town, but won't set your heart racing. It's not a fast car by any means, but it's certainly sprightly enough to keep up with traffic on the motorway.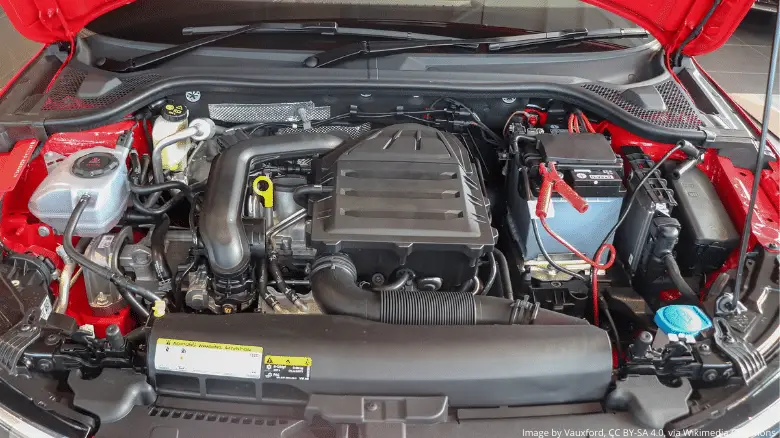 The range-topping engine is a turbocharged four-cylinder unit, and produces more power than you might expect.
The diesel engines also offer good economy if that's your priority.
The A1 scores well in terms of reliability, despite Audi's overall poor reliability scores.
Is the Audi A1 front wheel drive?
The A1 is a front wheel drive car, meaning the power from the engine is sent only to the front wheels.
Front wheel drive cars are generally more efficient and cheaper to maintain than their rear wheel drive counterparts.
Most small city cars have this layout, as it's better-suited to stop-start driving than a rear wheel drive car.
Audi did release a handful of quattro all wheel drive (AWD) A1s in very limited numbers, but the vast majority of A1s ever produced are front wheel drive.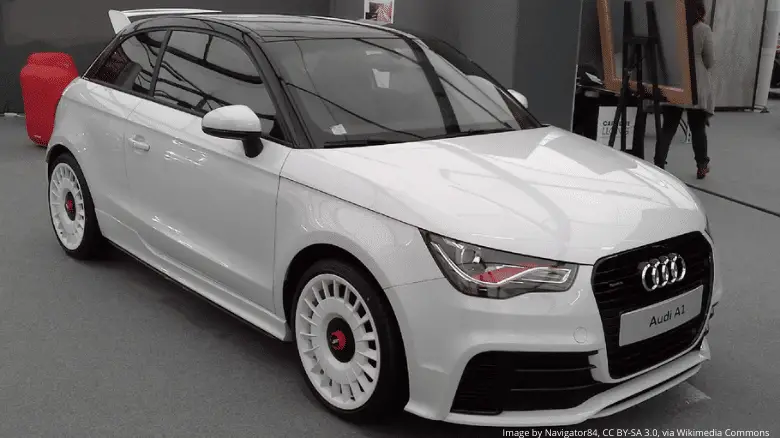 Is the Audi A1 automatic or manual?
The Audi A1 comes with a manual gearbox as standard, but post-2018 models can be specified with an S Tronic automatic gearbox as an optional extra.
The automatic gearbox is a dual-clutch unit, meaning it can change gears very quickly and smoothly.
It's a great option if you do a lot of city driving, as it takes the stress out of having to constantly change gears in stop-start traffic.
Is the Audi A1 a hybrid?
The Audi A1 is not available as a hybrid. It is only offered with petrol or diesel engines.
There was an A1 e-tron concept car that was first shown at the Geneva Motor Show in 2010, but it was never put into production.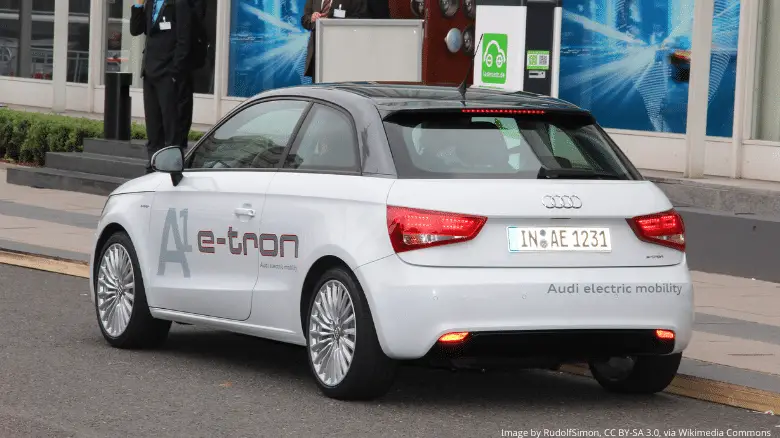 If you're looking for a hybrid Audi, the A1 is probably not the best option. Thankfully, there are plenty of other Audis that offer hybrid powertrains.
Does the Audi A1 have a spare wheel?
In order to save weight and space, the Audi A1 does not come with a spare wheel as standard. Instead, a puncture repair kit is provided in its place.
It's no secret that Audis are no longer fitted with spare wheels as standard, and the A1 is no different.
Most people will never use their spare wheel anyway, so it's not a big deal for the majority of buyers.
But if you're someone who likes to be prepared for every eventuality, then you might want to consider buying a space-saver spare wheel as an optional extra.
Are Audi A1s good in snow?
The A1 is not known for being particularly good in snow, but it does outperform some of its rear wheel drive rivals.
Despite this, there's no reason to suggest the A1 won't be just as good in the snow as any other small car.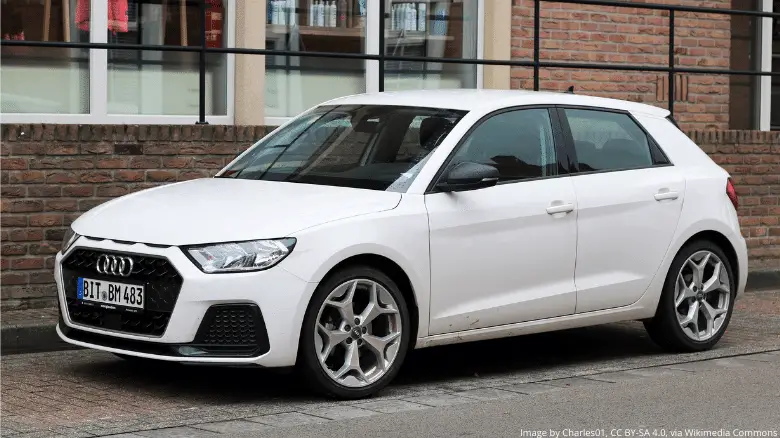 How your A1 performs in the snow will depend on the tyres your car is fitted with, and whether or not you drive according to the conditions.
If you're planning on doing a lot of winter driving, it might be worth considering buying winter tyres.
Just remember that the A1 is a front wheel drive car, so it's not going to be as good in the snow as a quattro AWD Audi.
Can you get an Audi A1 convertible?
Audi never built an A1 convertible, despite the company investigating the feasibility of having a retractable cloth roof fitted to the A1 back in 2012.
Other manufacturers have managed to produce small convertibles successfully. The MINI Convertible and Fiat 500C are both good examples of this.
So it's a shame Audi never took the plunge and built an A1 convertible, and it's now extremely unlikely that one will ever be made.
The Audi A1 generations
The A1 has had a number of upgrades since its initial launch in 2010, as you would expect from any car that's been on sale for over a decade.
When was the Audi A1 facelift?
2015 was the year Audi facelifted the A1, consisting of interior and exterior cosmetic improvements, and a new range of engines.
The facelifted A1 was also offered in a number of new colours, and customers could specify a range of new optional extras when ordering their car.
The second generation Audi A1
The most significant change came in 2018, when the second generation A1 was launched.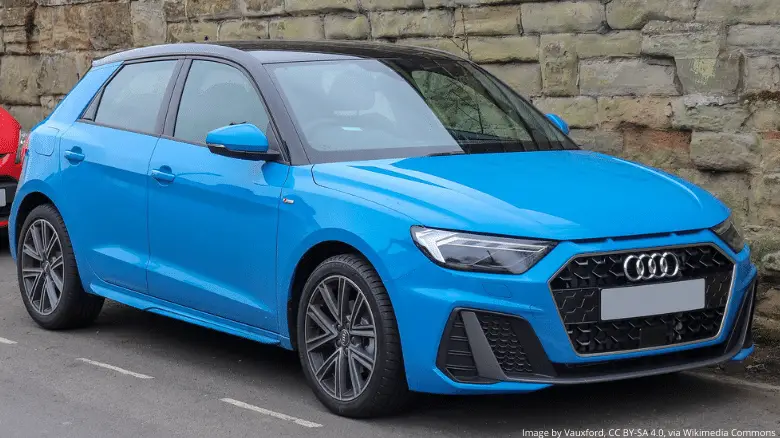 This time, Audi only offered petrol engines rather than including diesel options, and the entry-level engine was a turbocharged three-cylinder unit with 94 horsepower.
It was also available with the S Tronic automatic gearbox for the first time, and many of the optional extras from the first generation became standard in the new models.
Is the Audi A1 being discontinued?
Audi has confirmed that it has taken the decision to discontinue the A1, and the second-generation model will not be replaced.
This is thanks to the ever-increasing focus on environmental issues caused by internal combustion engines, making it impossible for the A1 to continue to meet future emissions targets.
It's a shame that the A1 is being discontinued, as it's been a popular car since it was first launched back in 2010.
But with Audi's range of electric cars expanding rapidly, it's clear that the company is moving in a different direction.
Is the Audi A1 sold in the US?
The Audi A1 is not sold in the US, as Audi made the decision to focus on other markets thanks to US-buyers' preference for larger vehicles.
It's no secret that American car buyers prefer bigger cars and trucks, and the roads in the US offer far more space than in the tight city streets of Europe.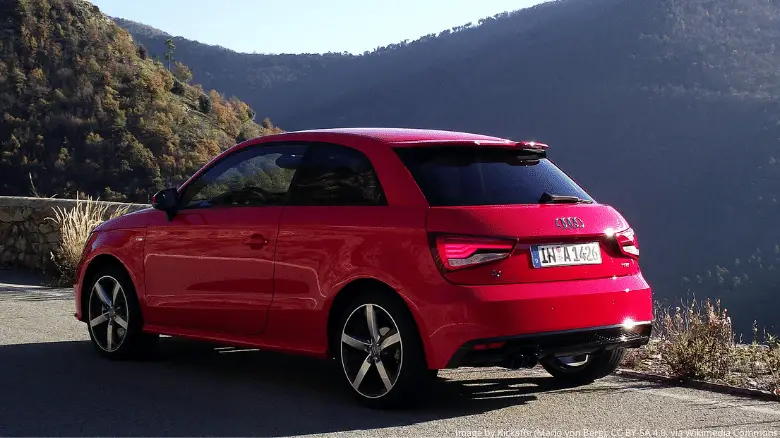 It made little sense for Audi to try and sell the A1 to US buyers when they're not interested in that size of vehicle.
The A1 is also not available in Canada, despite Audi fans there expressing interest in the car.
Final thoughts
The Audi A1 is a great car and it has a lot to offer. It's important to keep in mind though that the A1 is not without its flaws.
Whilst it is a small car, it can still offer a lot in terms of features and performance.
If you're looking for a small car that's fun to drive and has a premium feel, then the A1 is definitely worth considering.
Just remember to do your research before making a final decision, as there are other great small cars on the market. Test drive the car yourself to see if the A1 is the right fit for you.