Table of Contents
There's something about JDM Toyotas that puts them a cut above the rest. Maybe it's the no-nonsense engineering or the bulletproof reliability, but whatever it is, these cars have a following like no other.
If you're looking for an article that will teach you all about JDM Toyotas, then you've come to the right place. In this post, we'll discuss what makes these cars so good and list some of our favorite JDM Toyota models.
What is a JDM Toyota?
A JDM Toyota is a vehicle that was manufactured by Toyota in Japan, specifically for the Japanese Domestic Market. Toyotas that were exported for sale in other countries when new are not classed as JDM.
JDM stands for Japanese Domestic Market, but many people mistakenly believe that the term can be used to describe any Japanese car.
Many of the JDM Toyotas that are subsequently imported into the US (and other countries) are typically performance-oriented, and they often come with unique features not found on US-market cars.
In recent years, the popularity of JDM Toyotas has exploded, and they have become some of the most popular cars on the market.
Is Toyota a JDM brand?
Toyota is one of the most well-known JDM manufacturers. As Toyota vehicles are available in other markets, not every model can be classed as a JDM Toyota.
JDM Toyotas often have different engines, transmissions, and other features than their counterparts sold in other markets.
Many people in North America buy and import JDM cars once they're legally allowed to, and there's a thriving JDM Toyota market and around the globe.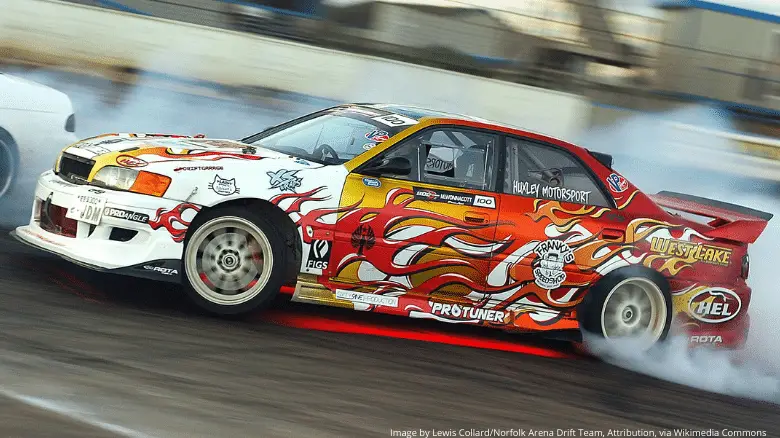 Thanks to Toyota's long-established reputation for quality and reliability, JDM Toyotas are highly sought-after by collectors and enthusiasts alike.
Why are JDM Toyotas so good?
Japanese domestic market (JDM) Toyotas are some of the most beloved cars on the road today. And it's not only performance-oriented Toyotas that are popular imports.
There are a number of reasons why these cars are so favored. First, JDM Toyotas are known for their quality and reliability. These cars are built to last, and they can handle a lot of wear and tear.
Second, the more sedate JDM Toyotas are often more affordable than some of their American competitors. This is especially true for older models with smaller engines, which can be found at very reasonable prices.
Finally, performance-focused JDM Toyotas offer a unique driving experience. These cars tend to be extremely well balanced and lighter than many rivals, making them fun and agile to drive.
But most of all, they're extremely popular with the customization crowd. Thanks to their simple engineering and the ease at which they can be tuned, JDM Toyotas can be modified to suit any taste.
Which are the best JDM Toyota cars?
There are a number of great JDM Toyota cars, but some models stand out above the rest. Here are a few of our favorites:
Toyota AE86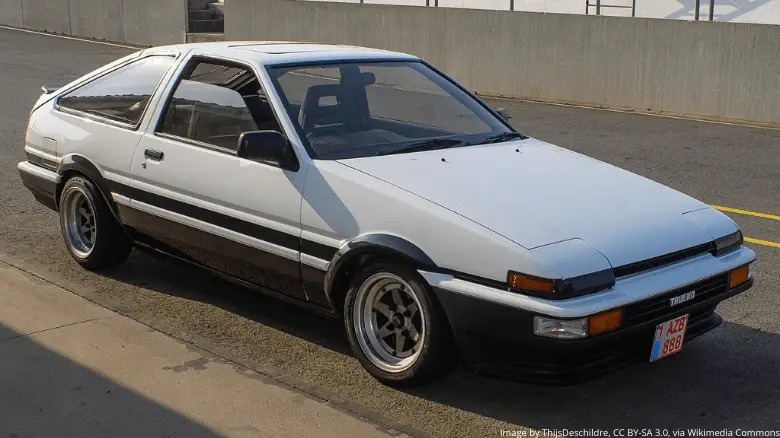 Any car enthusiast worth their salt knows about the AE86. It's one of the most legendary JDM cars of all time.
The AE86 was produced in the mid-1980s and was originally designed as an entry-level sports car. But what it lacked in power, it made up for in handling.
The AE86 quickly gained a reputation as a drift machine, and its lightweight rear-wheel drive setup made it a favorite among drifters and street racers alike.
The AE86 is also notable for being an inspiring part of the popular manga and anime series Initial D. In recent years, the AE86 has seen a resurgence in popularity, thanks in part to '80s and '90s nostalgia boom.
Toyota MR2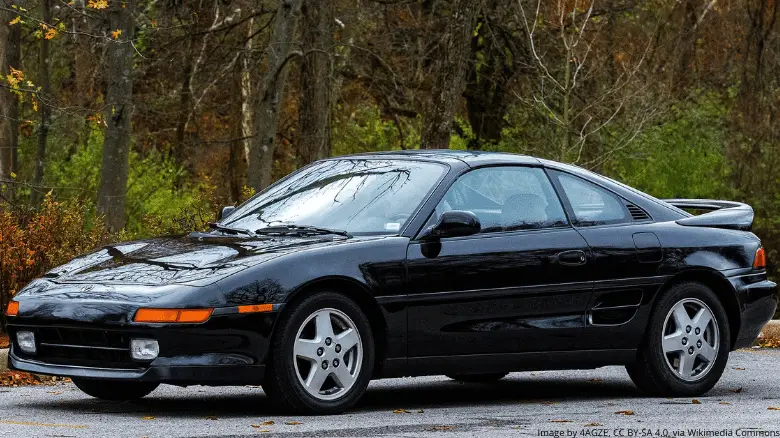 The Toyota MR2 is a timeless classic. First introduced in 1984, the MR2 was designed to be a lightweight and affordable sports car.
Its mid-engine layout helped to create a more balanced distribution of weight. This, in turn, made the MR2 more agile and responsive on the road.
Over the years, the MR2 has undergone several facelifts, but it has always retained its essential character. Today, the MR2 remains a popular choice for JDM enthusiasts, thanks to its great looks and nimble handling.
The MR2 remained in production until 2007, and it continues to be a popular choice among collectors and enthusiasts alike. With its timeless design and impressive engineering, it's easy to see why the Toyota MR2 is considered one of the best JDM Toyotas ever made.
Toyota Chaser
For anyone who loves import cars, the Toyota Chaser is a must-have. This classy sedan was originally released in Japan in 1977 and quickly became a hit with drivers who appreciated its stylish design and powerful engine.
The Chaser was also known for its excellent handling, making it a favorite among drifting enthusiasts.
In recent years, the Chaser has become increasingly popular with collectors and imported car fans in North America.
Thanks to its unique blend of style, performance, and cult status, the Toyota Chaser is one of the most sought-after JDM Toyotas.
Toyota Cresta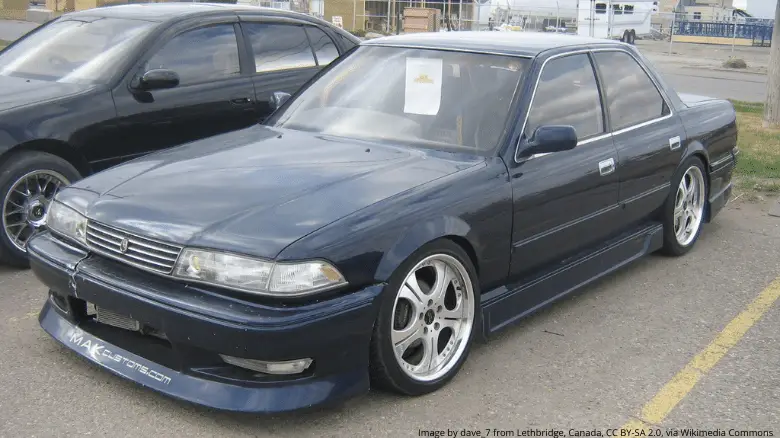 The Toyota Cresta is a mid-size sedan that was produced by Toyota from 1980 until 2001, and only sold in Japan.
It was popular in its home country for its spacious interior, comfortable ride, and reliability. It was also praised for its excellent build quality and attention to detail.
The Cresta was available with a wide range of engines, including a 3l straight-six and a turbocharged 2.5l straight-six offered in the fifth generation model.
The Cresta was discontinued in 2001, but it remains a popular choice among JDM enthusiasts as plenty of examples have been exported from Japan over the years.
Toyota Mark II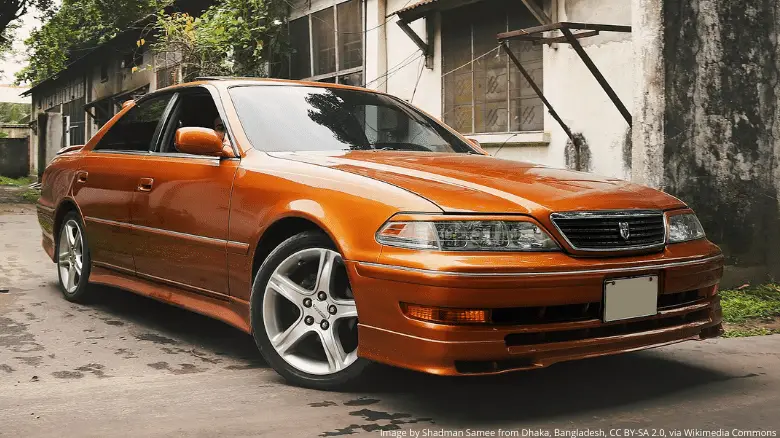 Many diehard fans of JDM vehicles will tell you that the Toyota Mark II is the best of the best, and there is no denying that this sedan has a lot to offer.
First introduced in 1968, the Mark II was designed to help Toyota move upmarket.
The Mark II has developed a following of its own with JDM import fans, thanks to its retro design and impressive performance.
In addition, the Mark II was known for its bulletproof reliability, making it a popular choice for both commuters and tuners alike.
Although production of the Mark II ended in 2007, this sedan remains one of the most iconic JDM Toyotas ever made.
Toyota Soarer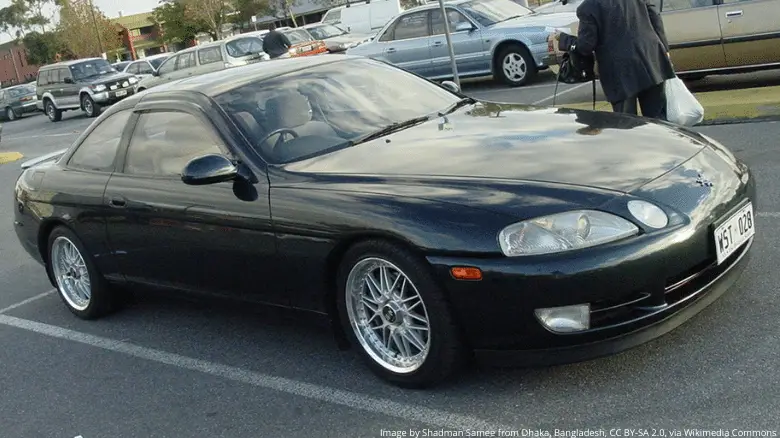 The Soarer was introduced in 1981 as a luxury GT coupe, and it quickly became one of Toyota's most popular models.
The Soarer was available with a range of engines, including a turbocharged version of the iconic Toyota inline-six, introduced in the second generation of the model.
The third generation Soarer may look familiar to those residing in the US, and not only from the JDM import market. While the Toyota Soarer was released in Japan, its export market brother was sold in the States as the Lexus SC 300/400.
The Soarer was a popular choice in Japan for its sophisticated design, luxurious interior, and impressive performance, and remained in production until the 2000s.
It continues to be a prominent choice among JDM enthusiasts and is one of the most highly-praised Toyotas on the market.
Toyota Supra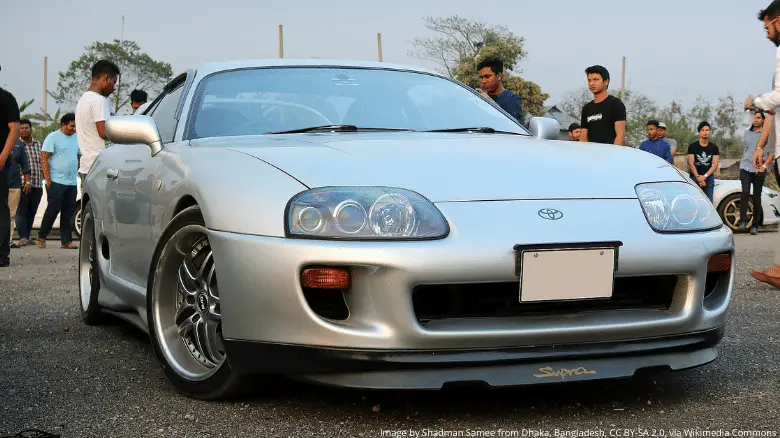 The Supra needs no introduction, and is arguably the most iconic JDM Toyota ever made.
The Supra first appeared in 1978, and it quickly became one of the most popular sports cars in Japan.
There have been several iterations of the Supra over the years, with the fourth generation perhaps being the most famous, and now most valuable.
Its inclusion in the Fast and the Furious franchise has only added to the Supra's legend, making it one of the most sought-after JDM Toyotas in the world.
After nearly two decades out of production, the Supra was reintroduced in 2019, and it has been met with overwhelming enthusiasm from fans old and new.
Final thoughts
Japanese domestic market Toyotas are a hot commodity these days. While they may not be as common as their US counterparts, they're certainly more coveted.
And these are just a few of the best JDM Toyotas that have been built over the years. Each of these models has its own unique appeal, and they all offer something special to drivers who appreciate Japanese engineering.
If you're in the market for a unique and collectible car, a JDM Toyota should definitely be on your radar.