Table of Contents
Do you know your BMWs? If not, the E36 M3 is a great place to start. Produced from 1992-1999, the M3 has since become known as one of the best sports cars ever made.
In this article, we will discuss everything there is to know about the BMW E36 M3.
What is a BMW E36 M3?
The BMW E36 M3 is a high-performance version of the 3 Series, produced by BMW's in-house motorsport division, BMW M. The E36 M3 was introduced in 1992 and was available in coupé, sedan, and convertible body styles.
Along with its excellent performance, the E36 M3 was also praised for its handling, thanks to its well-tuned suspension and near-perfect 50/50 weight distribution.
The spec of the E36 M3 varied greatly across the world, with cars sold into some global markets producing significantly less power than their European-spec counterparts.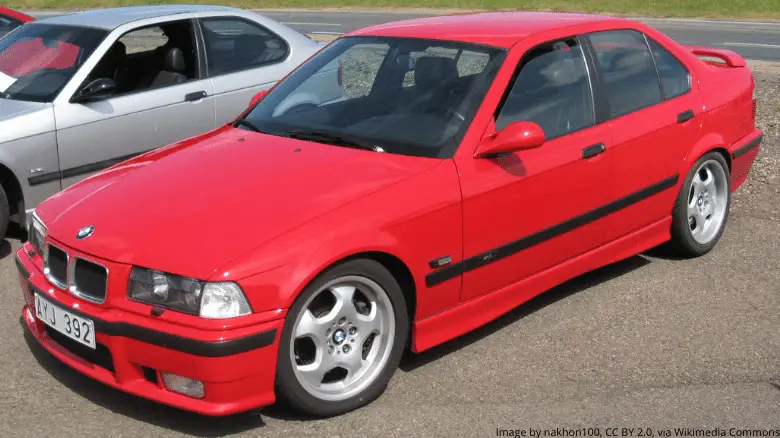 What is an E36 M3 EVO?
The E36 M3 EVO (Evolution) is a revised version of the regular E36 M3 introduced in 1995, sporting a 3.2-liter engine rather than the standard 3-liter, along with a six-speed manual gearbox.
The EVO M3 also had a number of other differences over the previous model, including:
Double VANOS engine
Improved limited-slip differential
Refreshed alloys
Floating brake discs
Aluminum door panels
Sharper steering rack
The result was a car that was faster and more capable than the standard M3, making it a favorite among driving enthusiasts.
Today, the E36 M3 EVO is highly sought-after by collectors and remains an icon of German engineering.
The E36 M3 in North America
BMW was never planning to sell the E36 M3 in North America, but eventually cracked under pressure from car clubs and BMW M fans. They released the US-spec car in 1995.
Unfortunately, however, the car that reached US shores wasn't anything like the Euro-spec model that the rest of the world had become accustomed to.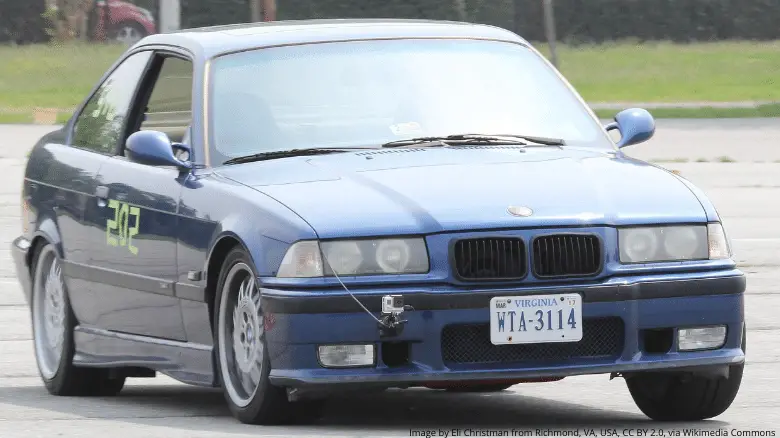 Thanks to BMW's desire to save costs, meet US emissions regulations, and offer the car at the more affordable price of $35,000, the US-spec E36 M3 was fitted with a less powerful engine and a number of other cost-saving measures that resulted in a reasonably inferior car.
Many drivers were disappointed with the US-spec E36 M3, feeling that BMW had failed to deliver on the promise of a true M car.
Despite this, the E36 M3 still found a loyal following among driving enthusiasts in North America and remains a popular choice for those looking for a modern but retro M car.
BMW E36 M3 timeline
With so many different models, it can be confusing to keep track of all the different versions of the E36 M3. Here's a timeline of the E36 M3's production:
1992: E36 M3 coupé in Euro-spec is introduced to the market
1994: E36 M3 sedan and convertibles launched
1994: The US-spec model is launched in North America as a coupé only
1995: The facelifted M3 EVO is launched in coupé and convertible body styles
1996: The M3 EVO is launched in sedan body style
1997: The sedan model is discontinued
1998: The coupé model is discontinued
1999: The convertible model is discontinued
With over seven years in production, the last E36 M3 rolled off the production line in December 1999. It would be replaced by the E46 M3 the following year.
BMW E36 M3 limited edition models
BMW built several special edition models over the course of the E36 M3's production run. Those special edition models included:
M3 GT (Europe)
M3 Lightweight (USA)
M3 Evolution Imola Individual (UK)
M3-R (Australia)
M3 GTR (Germany)
Canadian Edition
The M3 GT in Europe was a racing homologation limited run car, which included a number of differences over the standard M3. Just 356 cars were produced, and all were painted in British Racing Green. The UK also received 50 M3 GTs, with only the cosmetic upgrades rather than the full works that the European models received.
The M3 Lightweight was introduced for similar reasons in the US, and a stripped-out, track-ready version of the car was born. It was painted in the famous Alpine White paint with BMW Motorsport flag decals.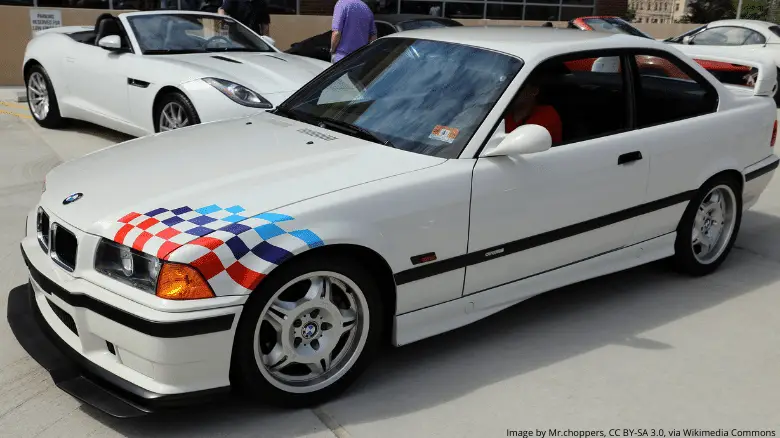 As the name suggests, it was designed to be as light as possible, and only 126 were ever made.
The M3 Evolution Imola Individual edition was a UK-only car, and just 50 were produced in BMW's Imola Red color scheme. This makes it one of the rarest E36 M3 limited edition cars, but not as rare as the Australian M3-R – just 15 were built, and buyers needed a special racing licence to buy.
Although BMW built the US-spec E36 M3 specifically for the North American market, BMW Canada was initially not interested. Instead, they managed to use a technicality in Canadian law to import 45 Euro-spec cars, each numbered with a commemorative plaque.
And finally, the M3 GTR released in Germany was the road version of BMW's famous E36 M3 racing car that competed in the German GT Touring Car Championship in the mid-'90s.
Each of these special editions is highly sought-after by collectors today, and they're considered to be some of the most desirable classic BMW M cars thanks to their rarity.
What engine was in the E36 M3?
The E36 M3 was the first M3 to be powered by a six-cylinder engine. The European-spec E36 M3 was fitted with a BMW S50 engine, whereas the North American model was fitted with the less powerful S52 engine.
The displacement was increased from 3 to 3.2 liters in 1995 in the Euro-spec EVO cars, which increased the power from 286 horsepower to 321 horsepower.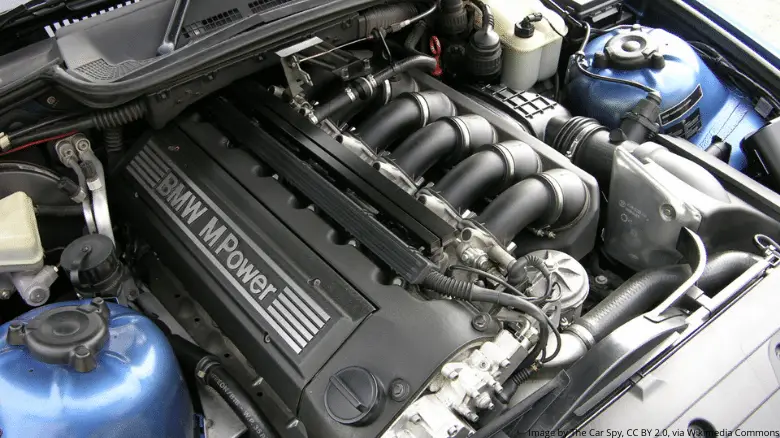 In North America, however, the S52 engine only produced 240 horsepower.
The result was a car that, while still excellent, wasn't quite as impressive as its European counterpart.
BMW E36 M3 specs
The E36 M3 came in a number of different guises over the years. Here's how the different models stack up in terms of performance:
| | | | | | |
| --- | --- | --- | --- | --- | --- |
| Model | Engine | Power | Gearbox | 0-60 mph | Top Speed |
| M3 (Euro-spec) | 3.0l | 286 hp | 5sp manual / auto | 5.7 secs | 155 mph |
| M3 (US-spec) | 3.0l | 240 hp | 5sp manual / auto | 6 secs | 137 mph |
| M3 EVO (Euro-spec) | 3.2l | 321 hp | 6sp manual / SMG | 5.5 secs | 155 mph |
| M3 EVO (US-spec) | 3.15l | 240 hp | 5sp manual / 6sp SMG | 6 secs | 137 mph |
With a weight of 1460 kg (3219 lbs) and a power output of 286 hp, the Euro-spec E36 M3 EVO was capable of a 0-60 mph time of just 5.5 seconds.
The M3 was available with a five-speed automatic or manual, or a six-speed manual or SMG gearbox.
How fast is an E36 M3?
When pitted against the BMW M cars of today, the E36 M3 is not particularly fast. However, in its day the E36 M3 was a true performance car and was one of the fastest cars in its class.
It's true of any '90s performance car that time takes its toll, and autmotive technology progresses quickly. The E36 M3 is a perfect example of this.
While the E36 M3 might not be able to keep up with today's crop of fast sedans, it's still an excellent performance car in its own right and a true icon of '90s motoring.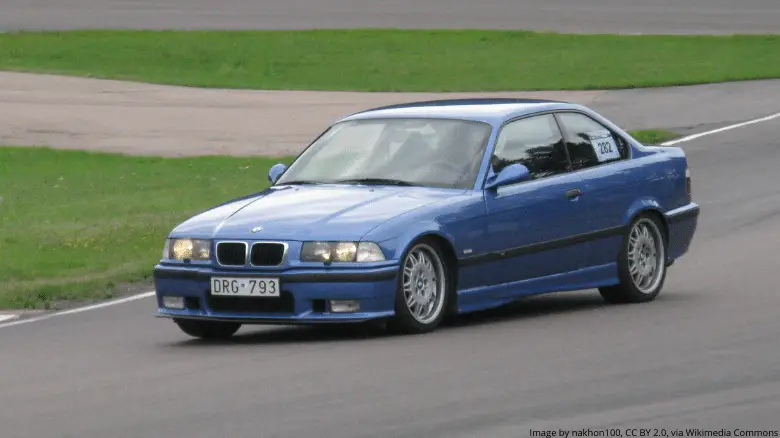 Its handling is perhaps one of its best assets, with the E36 able to take on twisty roads with ease thanks to its well-sorted chassis and weight-distribution.
Is BMW E36 M3 reliable?
The E36 M3 is a reliable car if it's been looked after correctly throughout its lifetime, with preventive maintenance work completed and all scheduled servicing carried out by a main dealer or independent BMW specalist.
However, as with any car that's over 20 years old, there are a number of potential issues that can crop up if the E36 M3 has been neglected.
The most common problems include:
VANOS issues
Cooling system issues
Electrical gremlins
Worn suspension bushings
When examining owner reviews online, VANOS issues in higher mileage cars are perhaps the most commonly reported problem with the E36 M3, and it's a particular problem with Euro-spec EVO models.
It's something to keep an eye out for if you're thinking of buying one, but with the right maintenance and care the E36 M3 can be a reliable and rewarding car to own.
A well-documented service history is the most important thing to check if you're buying one of these cars, as it'll give you an indication of how well the car has been looked after throughout its lifetime.
Will the E36 M3 become a classic?
The E36 M3 has become a true modern classic car, and its popularity is only increasing as time goes on. It's a genuine icon of '90s motoring and is still one of the best performance cars from the era.
The E36 M3 is widely regarded as one of the best sports cars ever made. It was fast, agile, and stylish, with a level of build quality that was unmatched in its class.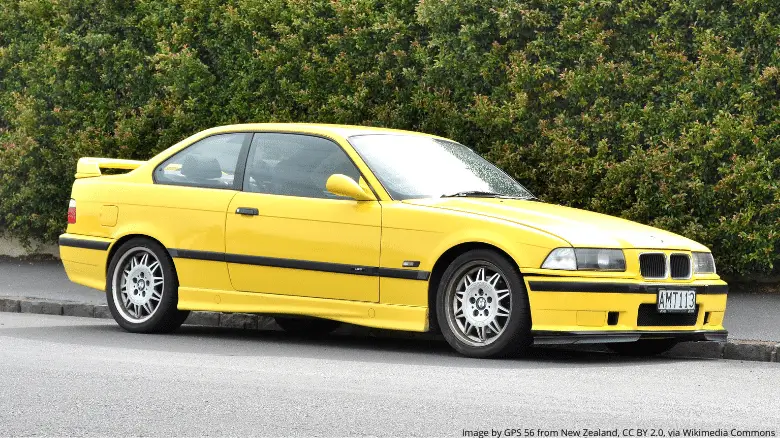 In the years since its release, the E36 has only become more popular. Given its pedigree, it's no wonder that many enthusiasts are wondering if the E36 will someday be considered a collectible car.
Let's take a closer look at the E36 M3's classic car credentials.
Is the E36 M3 rare?
In total, 71,242 E36 M3s were built, meaning it's not the rarest M car out there. But it's still a reasonably rare car, especially compared to some of its contemporaries.
Of those, the vast majority were coupes in Euro-spec. Just 12,603 E36 M3 sedans were built, and 12,114 convertibles.
In the US, a manual M3 is certainly a rare sight. There were fewer than 5,000 examples shipped there, making them more sought-after than their automatic counterparts.
Despite the reasonably large numbers built of the M3, many of these cars have dropped out of the market over the years. Some have been totaled in crashes, some have been parted out, and others have simply fallen victim to the ravages of time and neglect.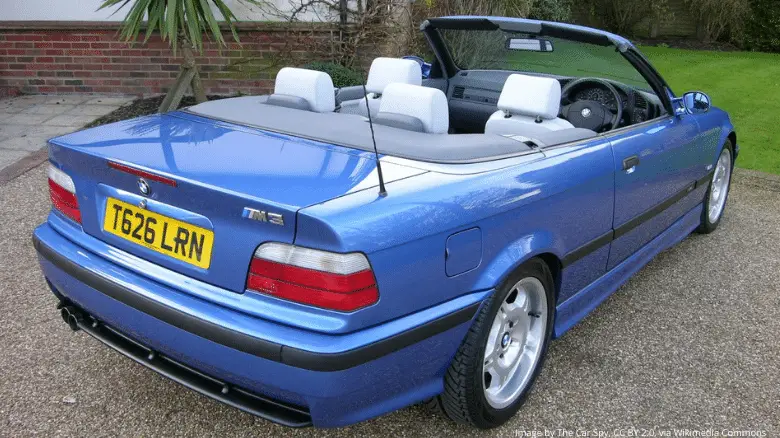 As a result, finding a clean, original E36 M3 is becoming increasingly difficult, especially if you're looking for one of the more desirable variants.
What unique features does the E36 M3 have?
The E36 M3 was a groundbreaking car in its day, and its influence can still be seen in today's performance cars. It was widely considered one of the best-handling cars on the planet, and was a huge commercial success for BMW.
It also has a strong cult following, with passionate fans who keep the car alive through independently organized car events and dedicated online communities.
The E36 M3 was the first M car to be built on what can truly be considered a mass-production basis, and outsold its predecessor after being on the market for just a few years. It was also the first M car to be offered in three different body styles.
Are E36 M3s going up in value?
The E36 M3 has been gradually rising in value over recent years, and it doesn't show any signs of slowing down.
As with any classic car, there are a number of factors that affect its value. The most important factor at its most basic level is supply and demand.
Given the fact that many have been lost to accidents or neglect over the years, combined with the car's increasing desirability, it's no wonder that prices are on the rise.
The other main factor is what collectors are willing to pay for a particular car. For example, original condition Euro-spec EVO models are significantly more desirable than the relatively underpowered US-spec models.
The same can be said for low-mileage examples, cars with a desirable factory color combination, and the particularly rare limited edition models.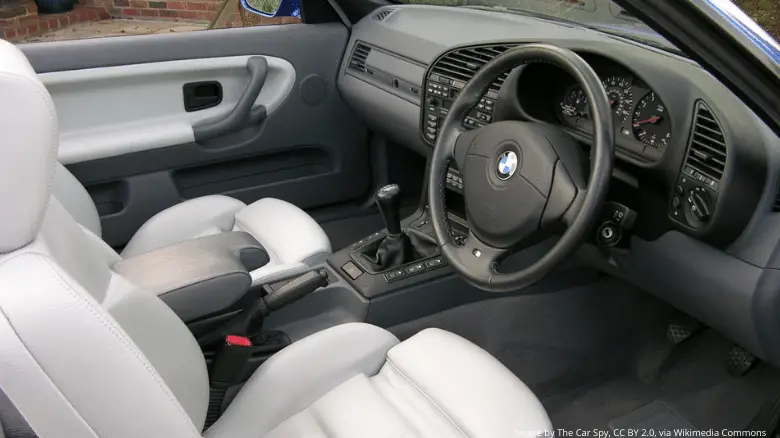 All things considered, it's safe to say that the E36 M3 is a classic car on the rise.
Is the E36 M3 collectible?
The E36 M3 is definitely a collectible car. It has all the right ingredients: it's rare, it's stylish, it handles brilliantly, and it's a performance icon.
BMW M cars are some of the most sought-after cars in the car collecting scene, and the E36 M3 is no exception.
It's not the most sought-after M car of them all, but its relative rarity, combined with its immense popularity, make it a surefire classic car.
If you're looking for an investment-grade performance car, the E36 M3 is definitely worth considering.
Final thoughts
The BMW E36 M3 is a modern classic, and one that is only going to become more collectible in the years to come.
It was a groundbreaking car in its day, and its influence can still be seen in today's performance cars.
The E36 M3 is one for collectors and enthusiasts alike, so if you're lucky enough to own one, cherish it. And if you're thinking of buying one, don't hesitate!