Rolls-Royce is a British car company that's famous for its luxurious, handcrafted motorcars. As many other niche car companies have experienced over the years, investment is always needed to keep the company afloat and well-positioned for the future.
When it became apparent in the late 1990s that Rolls-Royce owners, Vickers PLC, were looking to sell the brand, it made sense that BMW would be interested in buying it. But what happened next was rather complicated.
So, does BMW own Rolls-Royce?
BMW owns Rolls-Royce Motor Cars and has done since 1998. The first Rolls-Royce built by BMW was released in 2003 after the German company had to acquire the rights to the Rolls-Royce logo and grille design from Volkswagen.
But why did it take BMW so long to produce its first Rolls-Royce after acquiring the brand five years earlier, and where does Volkswagen fit into this?
How did BMW get the Rolls-Royce name?
BMW bought the rights to the Rolls-Royce name and logo from Rolls-Royce PLC.
This seems straightforward enough, however, the sale was rather more complicated than it first seems…
BMW had long been a supplier of automotive engines to Rolls-Royce before there was any mention of the Bavarian company buying the car manufacturer, and a great relationship had been struck up with the British company.
When Vickers PLC decided to sell Rolls-Royce in 1998, BMW was outbid by rival Volkswagen. Its fellow German manufacturer took control of everything from the Rolls-Royce vehicle designs to the famous Spirit of Ecstacy bonnet ornament, and the manufacturing facilities in the UK.
However, it soon became clear that Rolls-Royce PLC would retain the rights to the famous brand name and 'RR' logo. This vital intellectual property was not included in the sale to VW.
When the Rolls-Royce brand name and logo were subsequently licensed to BMW, Volkswagen found itself in a quandary. It had all the designs, facilities, and employees, but couldn't actually make any Rolls-Royces.
This was made worse by the fact that BMW, who had been supplying engines for Rolls-Royce, had the ability to shut-off supply with just a 12 month notice period.
A deal was eventually struck between the two companies in which BMW would continue to supply engines and other components until the end of 2002, and Volkswagen would continue to build Rolls-Royces until that point.
In return, BMW would buy the grille designs and Spirit of Ecstacy from VW, enabling future Rolls-Royces to be built by the Bavarian-based company.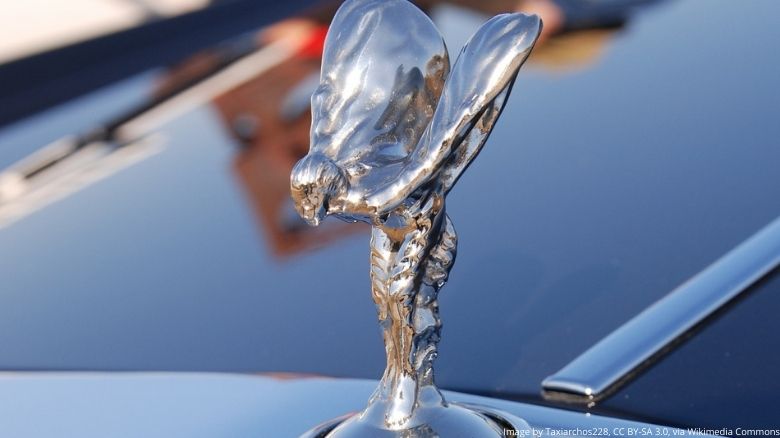 This convoluted arrangement – the result of a complex series of deals and counter-deals, is why many people mistakenly believe that BMW bought Rolls-Royce from Volkswagen.
In reality, BMW did not buy Rolls-Royce from VW. It only purchased a handful of Rolls-Royce assets, and VW retained everything else it had previously purchased from the British company.
How much did BMW buy Rolls-Royce for?
BMW bought the Rolls-Royce brand name and logo for just $66m (£40m) in 1998. Many considered this to be a complete bargain for arguably the most prestigious automotive brand in the world.
This price seems even more reasonable when you consider that Volkswagen paid a whopping $780m for the rest of Rolls-Royce Motors, although that sale did include another famous British car brand, Bentley.
The terms of the arrangement between VW and BMW with regards to the Spirit of Ecstacy and grille design IP is not known, but it's a fair assumption that BMW got the better end of the deal given that it held all the cards at the time of negotiation.
Why was Rolls-Royce sold to BMW?
The previous owner of Rolls-Royce, Vickers PLC, wanted to focus on business interests outside of the automotive industry and saw the sale of Rolls-Royce as a way to achieve this. BMW was the preferred buyer thanks to the companies' previous successful collaboration.
Despite Vickers PLC being unable to turn down such a monumental offer from Volkswagen to buy the main assets of Rolls-Royce, it would ultimately fall into the hands of BMW for the reasons we've delved into above.
Thankfully for BMW, it seemed that Volkswagen's main interest was acquiring Bentley, so negotiations between the German companies were not too arduous when it came to Rolls-Royce.
Ultimately, all companies involved came away with what they wanted. Vickers received a good price, BMW got its hands on the famous brand name and logo, VW took control of Bentley and kept Rolls-Royce going until BMW took the reins.
What does BMW do for Rolls-Royce?
BMW brings investment, stability, and technical expertise to Rolls-Royce. The Bavarian company supports the luxury car brand both from an engineering standpoint and a financial perspective, so it can continue building its globally renowned vehicles.
Since BMW took ownership of Rolls-Royce, the brand has gone from strength to strength. Not only has it reached record sales figures in recent years, but it has also taken growing markets, such as the Chinese market, by storm.
It has also expanded its lineup to include not just ultra-luxury saloons, coupes and convertibles, but also an SUV. The Cullinan has joined the range to ensure the company keeps up with current automotive trends.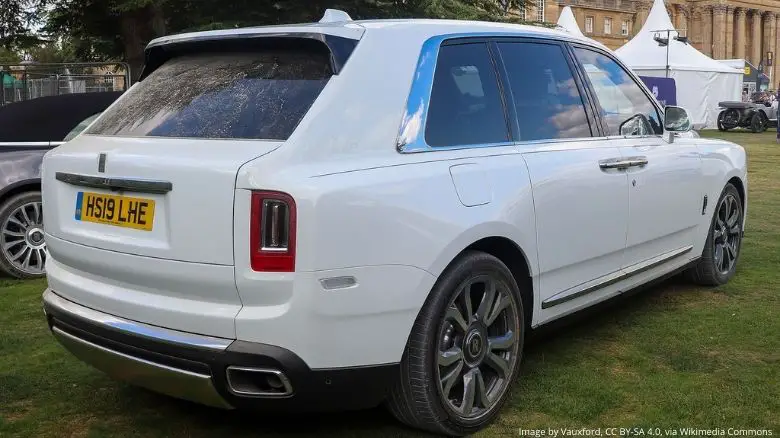 None of this would have been possible had BMW not had the foresight and resources to invest in Rolls-Royce in the late '90s.
But BMW has been careful to keep the brands separate. The appeal of a Rolls is largely due to the exclusivity and heritage of the brand, something that would be diluted if it became too closely associated with BMW.
Does Rolls-Royce use BMW engines?
Rolls-Royces are fitted with modified versions of BMW engines.
Engines are costly to design, develop, and build, so it makes sense that Rolls-Royce uses BMW engines in its cars.
It's not simply a case of dropping the engines in and sending them out of the door, however. Rolls-Royce takes BMW engines, which are already impressive, then modifies them to improve performance and ensure each and every motor it produces is up to Rolls-Royce standard.
Does BMW make Rolls-Royce parts?
Very few BMW parts are used in Rolls-Royces; more than 80% of the car is developed by Rolls-Royce itself. The British manufacturer develops its own major components to retain its unique, bespoke luxury car status.
The transmission is the biggest exception, as it is supplied by BMW. The transmission is an incredibly complex piece of kit, and like the engine, it makes sense from a practicality standpoint that Rolls Royce would utilize the expertise of BMW in this area.
Does Rolls-Royce use BMW technology?
BMW's iDrive infotainment system is used in Rolls-Royce cars thanks to its intuitive operation and comprehensive functionality.
The iDrive system is a perfect fit for Rolls-Royce and is easily customizable to suit the needs of Rolls-Royce customers.
Again, this is a case of Rolls-Royce using BMW technology as it is one of the best in the business.
Any component shared with BMW is tweaked and adapted by Rolls-Royce so that it is in keeping with the luxury car brand's high standards. It also makes the cars more practical to service, maintain, and keep updated in the long-run.
How does Rolls-Royce help BMW?
Owning Rolls-Royce enables BMW to operate in the ultra-luxury car market; a market that was previously out of reach for the German company. The Rolls-Royce brand name, logo, and exclusive appeal give BMW a foothold in this lucrative market.
Along with the purchase of the Mini brand in the '90s and the ever-expanding BMW range, it ensures that BMW has a stake in a wide range of market segments. Whilst BMWs are expensive cars, Rolls-Royce takes things to another level when it comes to lavishness and extravagance.
This helps to keep the company competitive and appealing to consumers, as well as investors.
Rolls-Royce also provides the German company with a halo brand, which enhances the image of BMW as a whole.
And absorbing knowledge and expertise from the skilled professionals at Rolls-Royce can only be a good thing when it comes to improving the luxuriousness of BMW's own cars.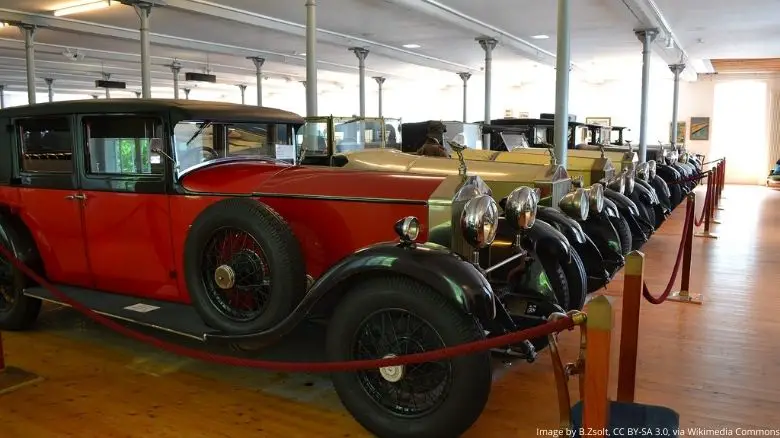 In short, owning Rolls-Royce has been a shrewd move on the part of BMW, and the two brands continue to benefit from their close alliance. We expect both to flourish well into the next era of motoring.
Final thoughts
So, does BMW own Rolls-Royce? The answer is a resounding yes. The German company has owned the luxury car brand for over 20 years and has successfully integrated it into the BMW family.
BMW's investment in Rolls-Royce meant that the brand could continue to thrive in an ever-changing motoring landscape, and the two companies continue to work together to produce some of the finest cars on the market.
Many were worried that the Rolls unparalleled craftsmanship and the authenticity of the brand would be lost when BMW first bought the company, but it's now clear that the German manufacturer was only interested in protecting and growing one of the most historic brands in the world.
Rolls-Royce continues to be the most prestigious automotive marque in the world under the watchful eye of BMW.