Table of Contents
When it comes to JDM cars, Nissan is one of the most popular brands around. Japanese Domestic Market cars are known for their high quality and performance, and Nissan has definitely delivered in this department over the years.
In this article, we'll take a look at some of the best JDM Nissan cars ever made. We'll explain what makes them so good, and why you should consider owning one yourself!
What is a JDM Nissan?
A JDM Nissan is a Nissan vehicle that has been manufactured specifically for the Japanese domestic market. To be considered JDM it has to have been sold in Japan when new, rather than exported to a foreign-market.
Japanese Domestic Market (JDM) cars are cars that are manufactured in Japan and intended only for the Japanese market. While many JDM models are also sold in other countries, they often have different features than their international counterparts.
It's a common misconception that all Nissans are classed as JDM. This is not the case, as many are produced for export.
JDM Nissans are typically capable of being tuned for better performance and handling than their international counterparts, and they often feature unique styling elements that set them apart from other cars on the road.
As a result, JDM Nissans are highly sought-after by car enthusiasts around the world.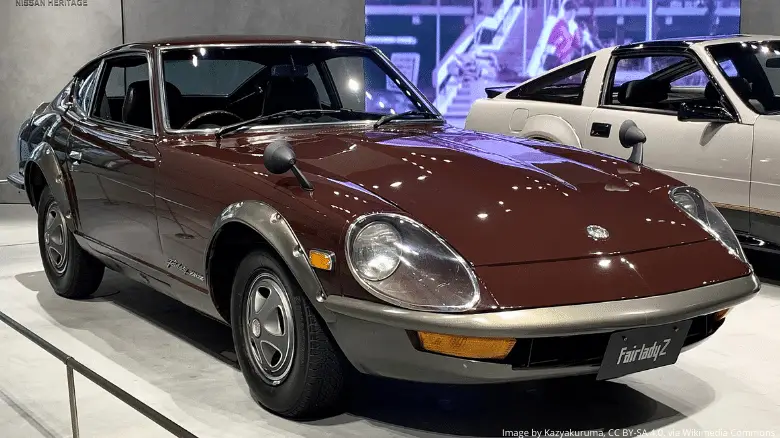 Is Nissan a JDM brand?
Nissan is one of the most famous JDM brands in the world. It produces a number of models that are designed for the Japanese domestic market.
The company has its origins and headquarters in Japan, and many of its models are designed solely for the Japanese market. However, Nissan also has a strong presence in other global markets, including North America and Europe.
As a result, not all Nissan cars are JDM models despite the brand being considered JDM. Whether or not a particular Nissan model is JDM will ultimately depend where it was originally sold.
There are many considerations to make when buying a JDM car, but one quick way to tell if the Nissan you're looking at is likely to be a JDM model is by checking which side the steering wheel is on. The Japanese drive on the left-hand side of the road, meaning the steering wheel in JDM cars is on the right.
What are the best JDM Nissans?
There are many JDM Nissans, but some of them are more popular with car enthusiasts, importers, and tuners than others. Here are a few of the best JDM Nissans that have been built over the years:
Nissan Skyline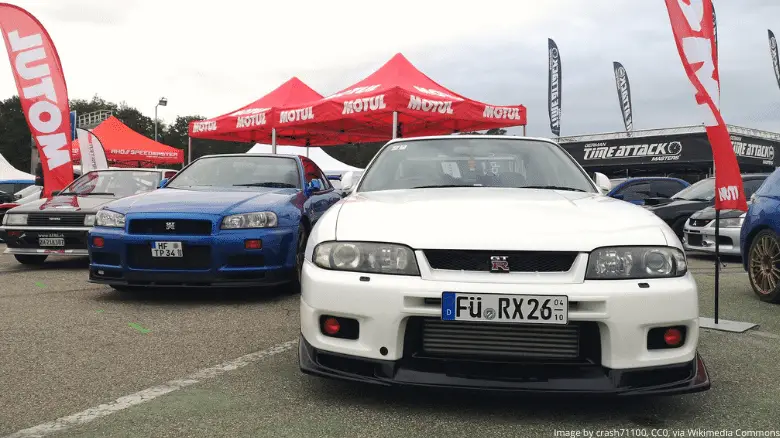 The Nissan Skyline is a legend in the world of JDM cars. It has been raced, modified, and revered for decades, and its popularity shows no signs of slowing down.
Why is the Skyline so popular? First and foremost, it's a great car to drive. It's fast, stylish, and highly tunable, with a wide variety of models to choose from, including the renowned GT-R.
While the GT-R is the most famous model, the GTS is actually the more affordable option, and is still a very impressive car.
There's also the Skyline's history to consider. The Skyline has been involved in some of the most iconic moments in automotive history, from its prowess on the track to its starring role in movies and video games.
Nissan Fairlady Z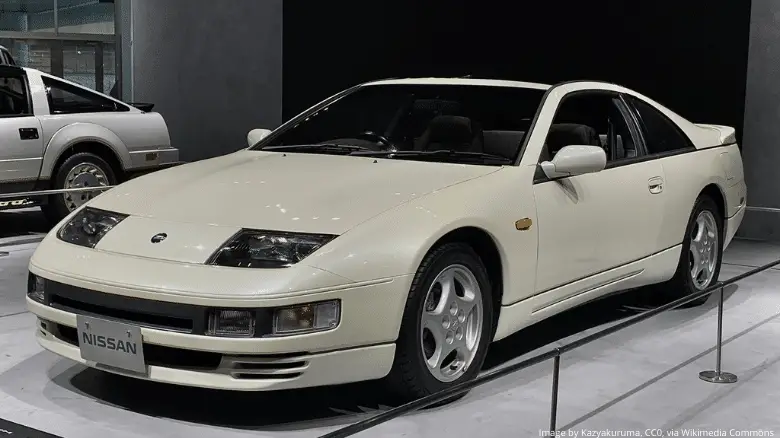 The Nissan Fairlady Z is a true Japanese icon. The first 'Z' car was introduced in 1969, it quickly became one of the most popular sports cars in the country.
Thanks to its sleek design and powerful engine, the Fairlady Z was a hit with both enthusiasts and everyday drivers. Over the years, the car has undergone numerous changes, but it has always retained its essential character.
Often marketed with different names in different markets, recent Fairlady Z generations have also been known as the Nissan 370Z, the 350Z, and the 300ZX.
Even the latest versions of the Fairlady Z are true modern classics, and it's easy to see why it remains one of the best JDM Nissans.
With its beautiful styling and impressive performance, the Fairlady Z is a car that any enthusiast would be proud to own.
Nissan Silvia (180SX / 200SX / 240SX)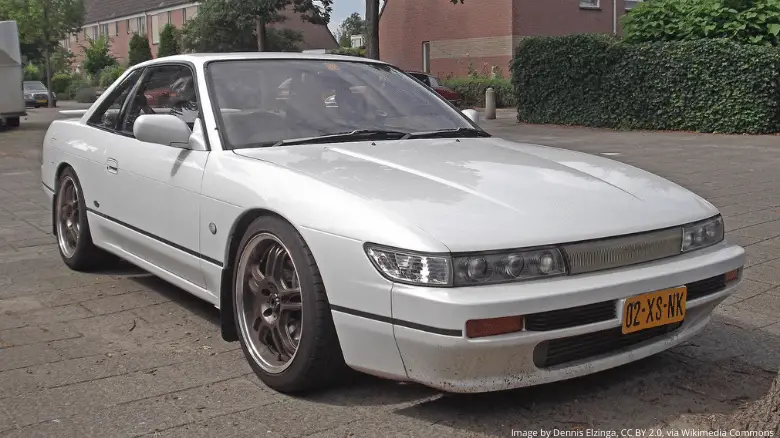 The Nissan Silvia is a legend in the car community. It's one of the most iconic Japanese drift cars, and it's also one of the most fun cars to drive.
The Silvia has a great balance of power and handling, and it's extremely capable on both the track and the street. It's a true drivers car, and it's definitely one of the best JDM Nissans out there.
The Silvia was a popular car in its home market of Japan, but was also made for export under the 200SX and 240SX badges.
The 180SX was the hatch variation of the Silvia sold in Japan, and is equally as popular with JDM importers.
The Silvia was often used in drifting competitions, and it remains a popular choice among collectors and enthusiasts today. It's a true JDM icon thanks to its timeless and impressive performance.
Nissan Cima
While there are many great JDM Nissans, the Cima is truly in a class of its own in terms of luxury. First introduced in 1988, the Cima is a large, luxurious sedan that was designed to compete with the likes of the BMW 7-Series and Mercedes-Benz S-Class.
Earlier generations of the Cima were powered by either a potent V6 or a mighty V8 engine, and featured a spacious interior with plenty of high-end amenities. In addition, the Cima is known for its excellent build quality and reliability.
It was unrivaled in terms of refinement. However, it remains and underrated and sometimes overlooked car in the JDM scene.
The Cima is a true Japanese luxury car, and it's one of the best classic JDM Nissans that you can buy.
Nissan Leopard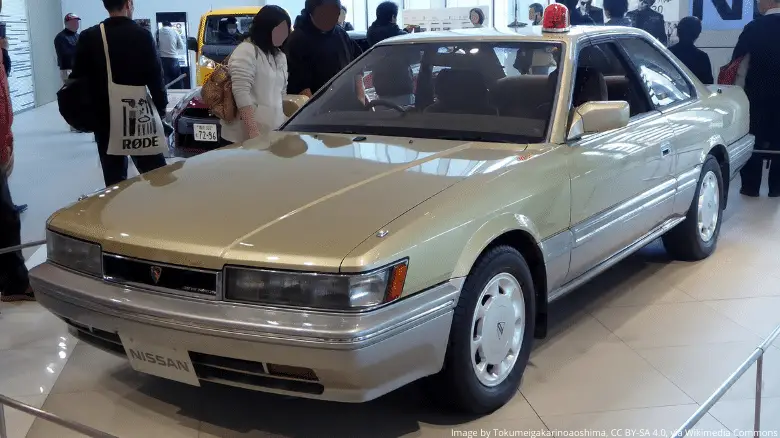 The Nissan Leopard is a sleek and stylish car that's perfect for JDM enthusiasts. Although it's not as well-known as some other JDM cars, the Leopard has a cult following among Nissan aficionados.
It was first introduced in 1980, and was produced until 1999 before being discontinued. Despite this, the Leopard remains an excellent example of Nissan's engineering prowess. Its V6 engine provides suitable power, and its chassis is both well-balanced and capable.
Add in a stylish exterior and a spacious interior, and it's easy to see why the Leopard is still considered one of the best JDM Nissans around.
Nissan GT-R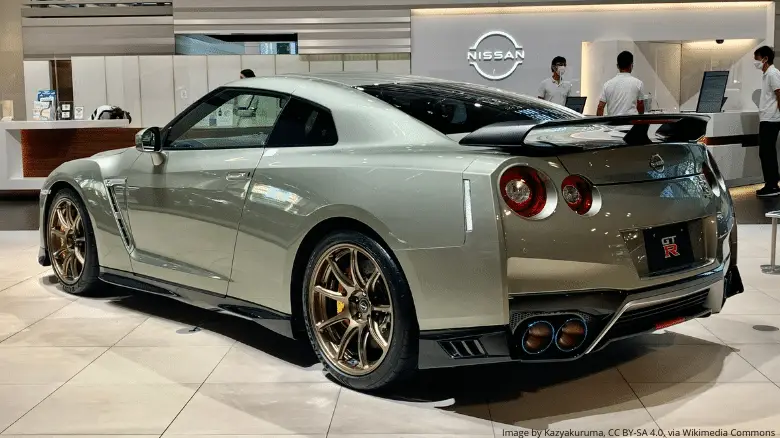 In 2007 Nissan decided to drop the Skyline name from its newest sports car, and the GT-R became a model in its own right.
It was a bold move, but it paid off. The GT-R is widely considered to be one of the best Japanese sports cars ever built.
Powered by a twin-turbocharged V6 engine, the GT-R is an absolute monster on both the track and the street. The latest model is capable of 0-60 mph in under 3 seconds, and can reach a top speed of around 200 mph.
In addition to its incredible performance, the GT-R is also well-equipped with plenty of onboard equipment and is built with high-quality materials. It's a true track-bred supercar that's also comfortable and luxurious.
The GT-R is the ultimate JDM Nissan, and it's a car that any enthusiast would love to own.
Final thoughts
These are just a few of the JDM Nissans that have been built over the years. Each one is special in its own way, and each one has its own unique appeal.
Whether you're looking for a classic Nissan or a modern performance car, there's definitely a JDM Nissan out there that's perfect for you.