The Nissan 350Z's history can be traced all the way back to the 1960s when the game-changing 240Z was brought to the market.
This iconic sports car is widely considered to be one of the most influential vehicles in modern day motoring history, and the paved the way for the long line of Z-Cars that we've seen since.
The 350Z, named the Fairlady Z (Z33) in Japan, was introduced in 2003 and was the fifth model to bare the 'Z' badge, if you include the throwback 240Z concept car of the '90s. It's still popular among car enthusiasts for its sleek design, excellent handling, and powerful engine.
So will its pedigree and performance alone be enough to make the Nissan 350Z a classic?
The Nissan 350Z is expected to become a classic thanks to its popularity amongst Japanese performance car fans, its excellent performance credentials and stylish looks, along with its surprisingly reasonable maintenance costs.
It has a great chance of appreciating in value, but can it keep pace with today's modern sports cars, and can it be used as a daily driver?
Nissan 350Z performance and specs
The 350Z was powered by a naturally aspirated 3.5l V6 engine that was mated to either a 6-speed manual or a 5-speed automatic gearbox. The early cars produced 287 horsepower, which was upped to 306 horsepower by the time the 2007 model reached the market, with a 2005 model sandwiched inbetween.
The later engines were capable of propelling the car from 0-60 mph in just 5.2 seconds, and could go on to reach a top speed of 155 mph.
Impressive performance figures for a car of this era, which means it can keep pace with many of today's equivalent sports cars. So far, it's doing its Z-Car ancestors proud.
The 350Z was available as a coupe or roadster, and both were well received by the general public and motoring press alike. Many commented on the car's excellent handling and brilliant performance.
The roadster was seen as one of the more involving convertibles available at the time, and both models were seen as stylish, fun to drive, and great value for money.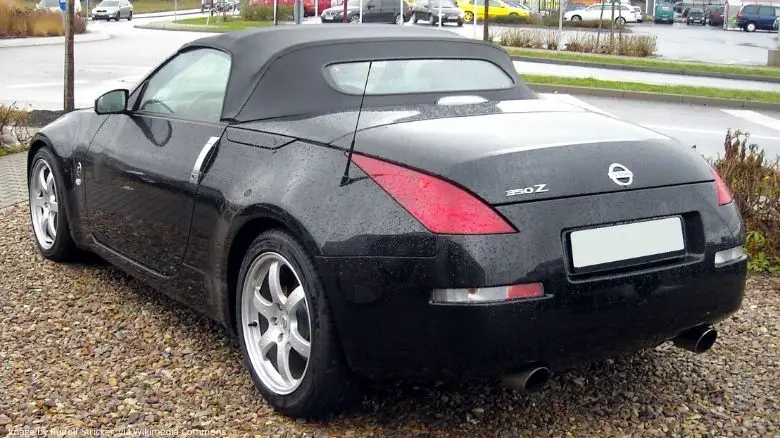 Are Nissan 350Zs reliable?
The Nissan 350Z has a great record for reliability. The engine is solid when looked after and there have been no major problems reported by owners, merely a few smaller issues to look out for.
This is excellent news for those looking to get into the Z-Car market. Even at the age the 350Z now is, you can get your hands on a great car without having to worry too much about dealing with expensive repairs.
Despite this, it's still advisable to take the normal precautions when buying. There will of course still be some maintenance costs involved, so look out for a good history of servicing and preventative maintenance from previous owners.
One of the most common complaints is that the 350Z can burn a lot of oil, but this isn't unusual for a high-performance sports car. Just be sure to regularly keep an eye on oil levels to prevent further issues.
Other occasional complaints include:
Carbon buildup on throttle body
Noisy driveshaft
Faulty fuel damper
Timing chain guide and tensioner ticking
Exhaust leaks
Wear parts such as the shock absorbers and clutch can need replacing quicker than normal if the car has lived a hard life
The list isn't exactly extensive, and many of these complaints can be dealt with quickly and affordably. These cars will last well over 200,000 miles if they're cared for correctly.
The later models (2007-2009) were even more reliable than the early cars, so aim for one of these if your budget allows it.
Are Nissan 350Zs cheap to maintain?
The Nissan 350Z is extremely affordale to maintain thanks to the wide availability of low-cost Nissan parts, the ease at which a 350Z can be worked on, and the large number of Nissan service centers around the world.
Unusually for a high-performance car, the 350Z shares many of its parts with other lower-spec cars in the Nissan range, making it almost as inexpensive to run as one of it's more mainstream counterparts.
It's unusual to find a sports car with this amount of power that can be serviced so easily and inexpensively, but the 350Z manages to tick every box.
So far, so good for those in the market for an affordable sports car that has the potential to appreciate in value. But whilst it may be cheap to run, is it practical to use everyday?
Is a 350Z a good daily driver?
The Nissan 350Z is a perfectly usable daily driver if you don't need too much luggage space or any seats in the back. It's a great way to make your commute to work more exciting.
Many people who are looking to invest in a car don't just want to hide it away in a garage and watch its value climb, they want to use the car as it was meant to be used.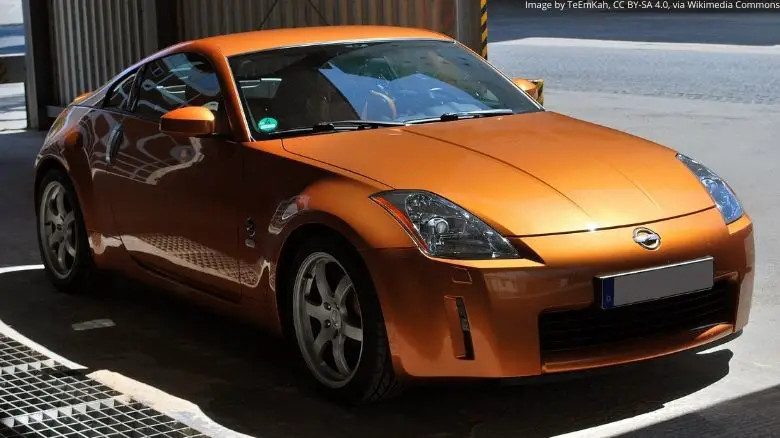 That includes the less glamorous side of driving too; the trip to the shops, the commute to work, and the school run.
The ride can be quite bumpy at times as stiffer suspension is par for the course with most sports cars, but the steering remains accurate and responsive even when driving at speed.
For many people, the bumpier ride isn't an issue. But it's perhaps not the best choice if you have children, though. The Z only has two seats, which isn't ideal for a family, and there's not a huge amount of room for storage in the cabin either.
Fuel economy is as you would expect for a 3.5l V6; between 20 and 30 mpg depending on how and where it's driven.
Are Nissan 350Zs going up in value?
After a sustained period of gradual decline, the Nissan 350Z started increasing in value in 2021 and has since continued on its upward trajectory.
The 350Zs remaining on the roads today have now made it through the majority of the classic car lifecycle, and with prices finally beginning to rise, it's starting to become more expensive to add one of these beauties to your collection.
That's great news for 350Z owners, but those who have always lusted after one need not be disheartened. Prices are still low enough to be considered reasonable given the amount of car you get for your money, so now is a great time to buy.
Is the Nissan 350Z worth buying?
The Nissan 350Z is an excellent choice for those looking for an affordable sports car with great performance that offers outstanding value for money.
As we've established, the 350Z is not only an affordable option to buy, but also to service and maintain. The Z remains a popular choice with those who want Porsche performance without the price tag.
The Nissan 350Z is a great car by any standards, and will always turn heads on the road.
The cabin is basic but is still a nice place to be, and it's a car that will easily make even the most mundane trip exciting.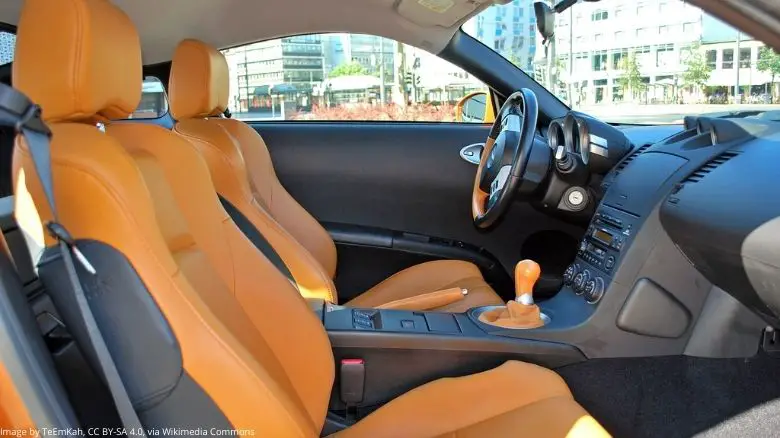 It remains one of the best choices for someone looking for a classic that's not only fun to drive, but is also likely to appreciate in value and be worth more than you paid within 3 to 5 years.
Is the 350Z a future classic?
The Nissan 350Z is stylish, affordable, fast, and well loved amongst fans of Japanese performance cars. Demand is also increasing, and prices are on the rise. These are all promising signs that the 350Z is well on its way to becoming a future classic.
At first glance it has many of the characteristics of a future classic, but let's look in more detail at the classic criteria we set out in our car appreciation guide.
How rare is a 350Z?
It sold well throughout its seven year production run, and whilst it could never be considered common, it was once one of the most popular affordable sports cars.
Nissan sold a total of 161,878 350Zs into the North American market, and 23,030 into the European market.
And thanks to Nissan's impressive build quality and rust-resistance, many of them are still around today.
Despite this, adverts for nicely kept, original 350Zs are becoming rarer as people start to realise their potential.
What unique traits does the 350Z have?
As we've already established, the 350Z comes from a long line of impressive, popular, and important Z-Cars stretching back to the 1960s which immediately gives it an edge.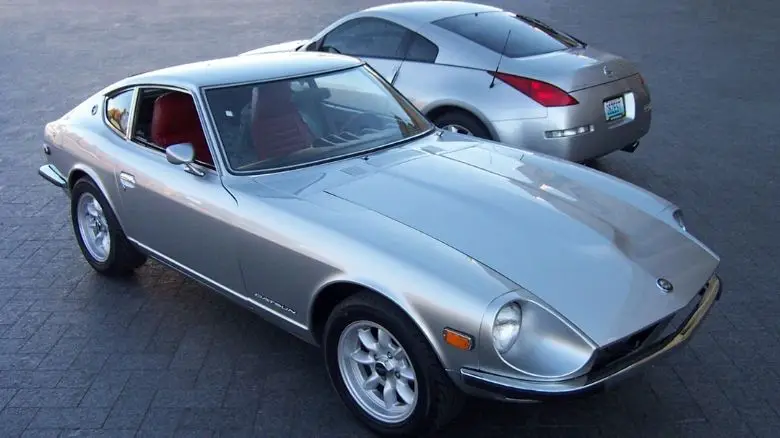 Most would agree that it's a good-looking car, and its performance figures can't be knocked.
Whilst it wasn't exactly a revolutionary car, it did fit nicely into the affordable sports car market when it launched, and offered a viable option to its competitors.
It was more affordable to own than a Porsche Boxster or a BMW Z4, and offered greater performance than the likes of the Audi TT.
Is the 350Z fashionable?
Trends change as the years pass, but the 350Z has never really found itself out of fashion. Sure, the successor 370Z was introduced in 2008 and featured a larger 3.7l V6, but it never really had the same appeal as the 350Z in many people's eyes.
Whilst the 370Z's introduction inevitably impacted prices of used 350s, they always retained a strong following. They never fell far enough to be considered undesirable by today's standards.
The nostalgia that is brought about by a powerful Japanese sports car is also something to consider when it comes to the future classic status of the 350Z.
Nostalgia plays a huge part in classic car valuations, and there is no doubt that the Nissan 350Z will be held in high regard by those who are old enough to remember family and friends buying them back in the mid-2000s, and even their predecessors back in the 1980s and 1990s.
What's more, the 350Z featured in The Fast and the Furious: Tokyo Drift amongst other films, cementing its place in car film folklore, and allowing it to influence a whole generation of wannabe Drift Kings.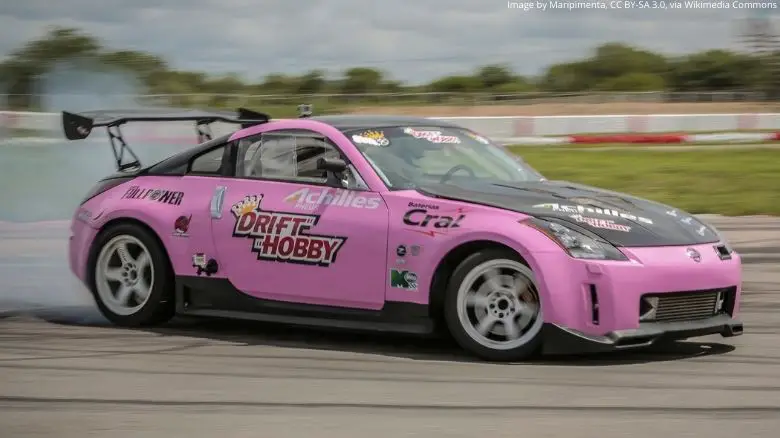 Does the 350Z have a cult following?
Partly due to the aforementioned film franchise, and partly due to the rich history Z-Cars have, the 350Z does find itself with a sizeable following.
That's great news for its future classic potential as there's always likely to be a pool of interested buyers when the time comes to sell.
It also ensures there's plenty of information available online should you need it, with forums, groups, videos, and even events all specific to the 350Z. You'll never struggle for advice if you find yourself with an issue to resolve.
To conclude
The 350Z is a great choice for those in the market for a reasonably priced sports car that can hold its own against some of today's performance coupes.
It's affordable to buy and run, is still very desirable, and has great potential for appreciation in the future.
We're not quite at the stage where prices are likely to explode in value as we've seen with previous generations of Japanese performance cars, simply due to the number of vehicles still on the road. We're expecting more of a gradual increase over the coming years.
If you're looking for something to tinker with in the garage without breaking the bank, then this could be your dream car. But remember to keep it as original as possible if you're looking to maximise the return on your investment when the time comes to sell.
The rise in popularity and demand for 350Zs in recent years is no coincidence, and it won't be long until today's prices start to look like a real bargain.