Over the years, the public's taste in cars has changed dramatically. But there's one type of car in particular that remained popular for many decades thanks to its practicality; the estate car.
But what exactly is an estate car?
An estate car is a longer version of a saloon or hatchback with additional luggage space at the rear, which is accessed via a large back door. Big items can be easily accommodated thanks to the car's non-sloping roofline which provides extra height.
So why is it called an 'estate' car, and why would somebody buy one over a saloon or an SUV?
What makes a car an estate?
The key factors that make a car an estate are:
The bodywork extends well beyond the rear wheels to increase floor space
The roofline runs all the way to the very rear of the car, increasing storage capacity
The entire boot lid opens as it would in a hatchback to allow easy access and loading
The rear seats fold flat to allow additional storage space
Estate cars differ from saloons in that the luggage compartment is not separate from the passenger compartment in an estate, and it can be easily accessed via the back seats.
They also tend to be longer than their saloon car equivalents. The roofline does not slope off much at the rear, and the back window can be almost vertical.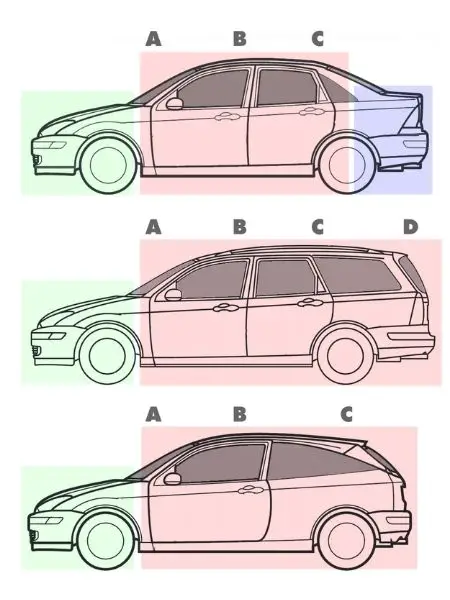 Estate cars are also much longer than hatchbacks and provide far more storage space, but are similar in that the back seats fold down and the rear door opens in the same way to allow for easy loading.
Whereas saloons and hatchbacks have A, B, and C pillars, estate cars also have D-pillars.
Why is it called an estate car?
The original purpose of an estate car was to transport the wealthy people that owned them from their homes to their country estates, carrying their luggage along with them.
The term is of British origin, and originally this type of vehicle had been named a 'shooting brake' with reference to the space for shotguns in the rear.
These days, shooting brakes tend to be a fast, two-door estate/sports car amalgamations with enough room in the back for luggage. In case you want to get to your country estate in a hurry, perhaps.
Is an estate car a station wagon?
Estate cars and station wagons are the same thing, the former is the British term, and the latter is the American term.
Back in the day, whilst the British were heading out to their country houses in their estate cars, the Americans were heading to the train station with their bags packed ready for a vacation, and the term 'station wagon' was born.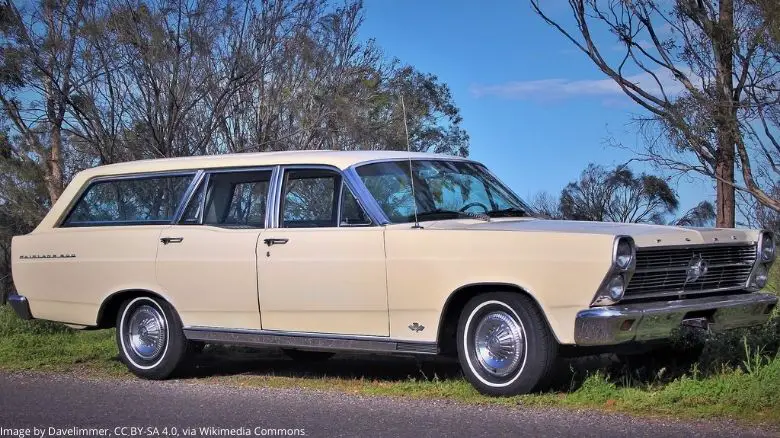 There is no difference between the two, it's simply British and American terminology causing pandemonium in the automotive industry, as it so often does.
Are estate cars desirable?
Despite being extremely popular, for many years, estate cars had a reputation for being boring. Manufacturers did everything they could to make their estate cars more interesting, and in a way it worked. The estate cars we see today have much nicer lines than estate cars of old.
Despite this, classic estate cars are often more desirable than their saloon counterparts, largely due to their practicality and rarity.
Take the BMW M5 for example. Each generation of M5 has been extremely popular thanks to its power, handling, and practicality. But these days some of the most popular examples of this cult classic are the wagon versions.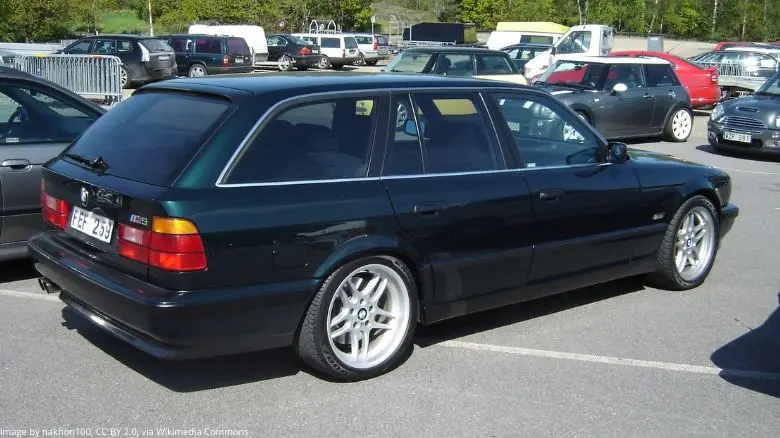 OK, much of that is due to rarity, and if they're rare that means they didn't sell as well as the saloon. But these days there's something a little more special about driving an estate car, especially a fast estate.
Unfortunately in recent times, estate cars have gone out of fashion thanks to the rise of the SUV. Not our favorite type of vehicle here at The Car Investor, and in fact, some of the ugliest cars in the world.
The SUV is now the boring practical car the estate once was, only worse looking, with terrible handling, and poor fuel economy (sorry SUV fans).
Who would buy an estate car?
An estate car is ideal for somebody who wants easy access to the rear of the vehicle and have the ability to regularly carry a large number of items, specifically bulky and lengthy items.
People who enjoy outdoor pursuits such as trekking, camping, climbing, and surfing often choose estate cars.
They're also popular with dog owners, as the low boot lip makes it far easier to load animals in. There are many manufacturers of dog cages that are built specifically to fit in this type of car.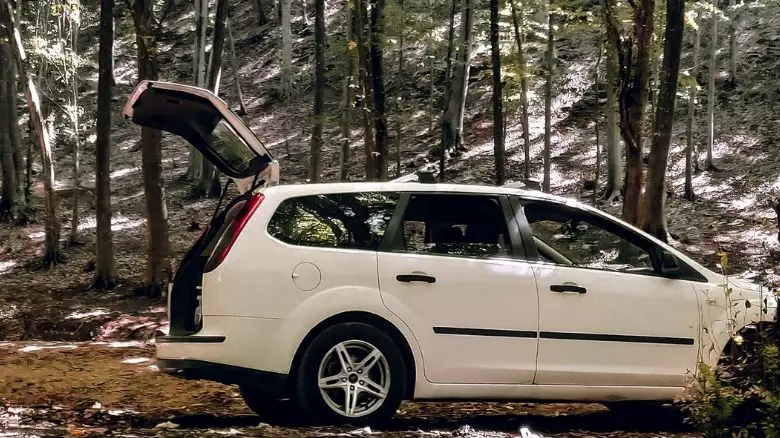 An estate car is a great choice for somebody who values looks and handling whilst retaining the need for practicality. Whilst looks are subjective, many agree that estate cars are often more appealing than SUVs and other types of practical vehicle.
Despite their downsides, many SUVs and crossovers do have slightly more luggage space than estate cars. Those whose number one concern is practicality often end up choosing one of these alternatives instead.