Jaguar builds some of the most elegant vehicles in the world, and is a household name when it comes to stylish cars.

It would be hard not to consider a Jaguar if you were in the market for a luxury car, but sales have never been as strong as some of its German competitors.

So, are Jaguars good cars?

Jaguars are some of the most exceptional high-quality cars around. Their reputation for reliability is improving, their looks are magnificent, and their performance is sublime. Jaguar has a long history of producing great cars, and is continuing to innovate as we move into the electric vehicle era.

But given that Jaguar produces some of the finest cars available, how much do they cost to run, and how much has their reliability improved in recent years?
Jaguar's heritage
Jaguar has been producing refined, stylish cars for over 85 years. It was 1935 when the brand first came into the public's consciousness with the SS Jaguar 2.5l Saloon.

The first Jaguar was produced by the Swallow Sidecar Company (SS), but it didn't take long to shift that name shortly after the Second World War (for obvious reasons), and the Jaguar brand was born.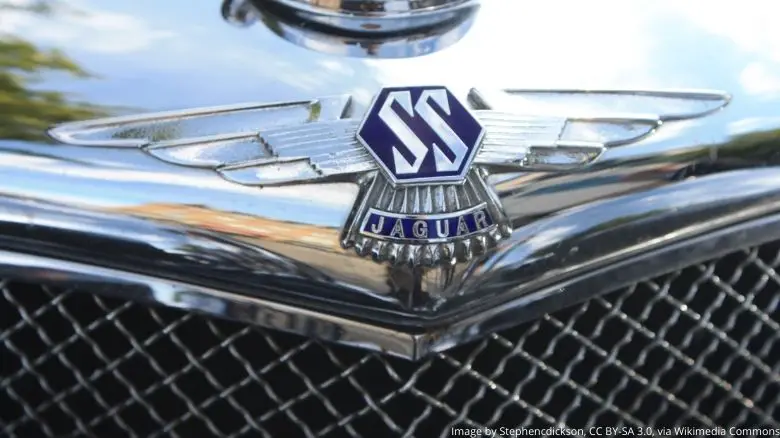 Throughout the following decades, Jaguar made a name for itself on the track, winning at Le Mans in the 1950s, and developing innovative aerodynamic designs for its racers. It wouldn't take long before success on the track would translate to prosperity on the road.

Perhaps the most famous Jaguar of all time is the E-Type, once referred to by Enzo Ferrari as "the most beautiful car ever made". High praise from a man who knew a thing or two about designing stunning cars.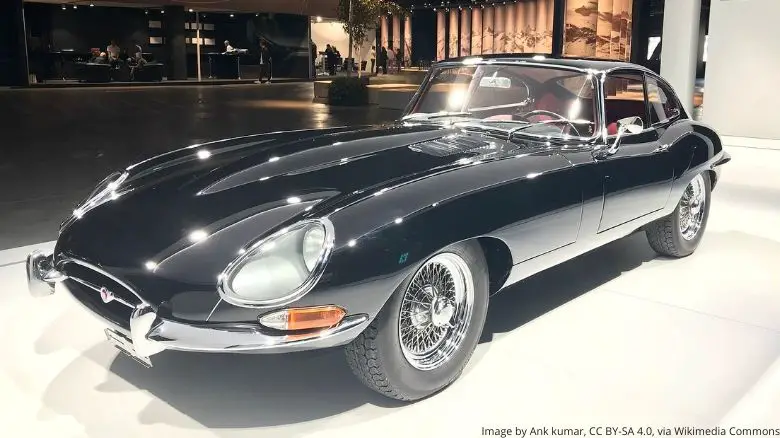 But it wasn't only two-seater sports cars that Jaguar was producing. The Mark I and Mark II performance saloons had sold well, and in the late 60s the first generation XJ model was born, part of a lineage that existed until 2019.

In the 1970s the Jaguar XJS was seen as a spiritual successor to the E-Type, which was in production for an amazing 21 years. Over 100,000 cars later and the XK 100 Series was born to take over the mantle, with the XK8 coming into production in 1996.

Having gone through several changes of ownership over the years, today the Jaguar brand is owned by Indian company Tata Motors, having been sold by Ford in 2008.

The current lineup contains a mix of elite sports cars, sedans, SUVs, and electric vehicles. The company has announced plans to go fully electric by 2025.

Are Jaguars good looking cars?
Whilst beauty is subjective, most car enthusiasts agree that Jaguar have produced some of the most beautiful road cars ever seen on the roads.

It's widely agreed that the E-Type is the most beautiful Jaguar ever produced. Its sweeping roofline, stunning lines, and classic design make it one of the most iconic cars the world has ever seen.

Whilst no other Jaguar can live up to the E-Type's 1960s elegance, there have certainly been some great looking cars in the years since.

The Mark II Jag, which was in production at around the same time as the E-Type, is the epitome of old-school style, and the more modern XK series is now coming of age.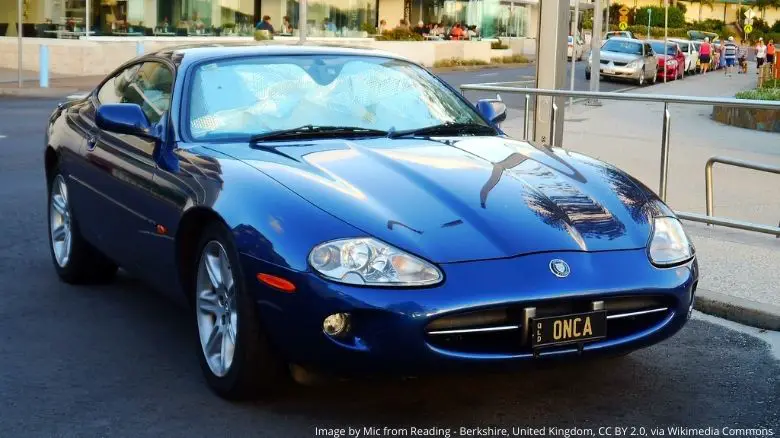 In recent years the once criticized XJS has also found its feet in the classic car world, as collectors start to realize its charm.

Perhaps the most beautiful modern Jaguar is the F-Type; the company's up-to-date interpretation of the 60s E-Type classic.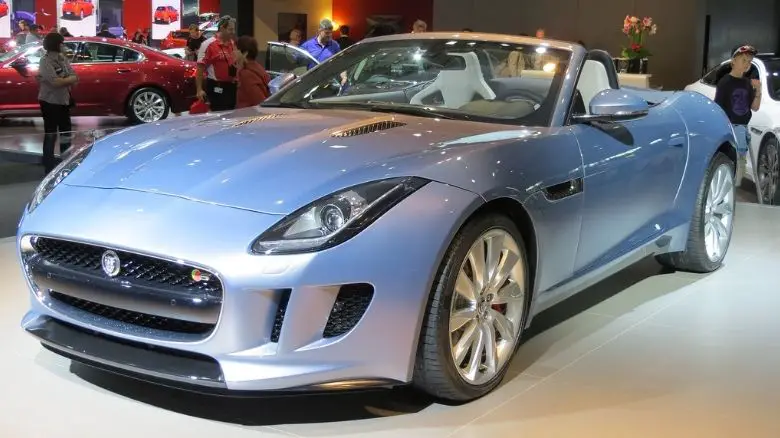 The high-performance, two-seater sports coupe looks fantastic, but unfortunately modern cars can't escape the design-limiting safety provisions now required by law. In most people's opinion, classic cars will always look better for this reason.

Of the brand's other modern vehicles, the SUV range looks great when compared to the competition, and the electric has an appealing, futuristic design which has proven popular so far. 

Overall, Jaguar is standing by its heritage and continuing to produce some great looking cars well into the 21st century.
Are Jaguars luxury cars?
Jaguars are considered luxury cars. They have the best tech, are crafted with the finest materials, and can transport passengers in extreme comfort.

Jaguar has long considered itself a luxury brand, and produces cars for the higher end of the market. It aims to position itself above the likes of BMW, Audi, and Mercedes in terms of style, comfort, and price.

A Jaguar is a nice place to be regardless of road conditions, speed, and the number of passengers on board.

There's generally plenty of legroom, the seats are plush, and at high speed it's very quiet. Smooth acceleration and adaptive suspension on the more modern cars make long distance cruising a pleasure rather than a chore.

As well as the legroom, there is usually plenty of luggage space in a Jaguar as well, making it highly practical. How much luggage space you get will of course depend on the model you buy.

Along with the comfort and practicality of a Jaguar making it great for long distance journeys, modern Jags tend to get excellent fuel efficiency. Even those cars with larger engines will do well over 30mpg, whilst some diesel models can hit 60+ mpg.

Thanks to the state-of-the-art onboard tech, everything you need whilst on the road is at the touch of a button. The entertainment system, all the driver comforts, and top-notch safety equipment make driving a breeze, and you can rest assured you're as safe as can be behind the wheel.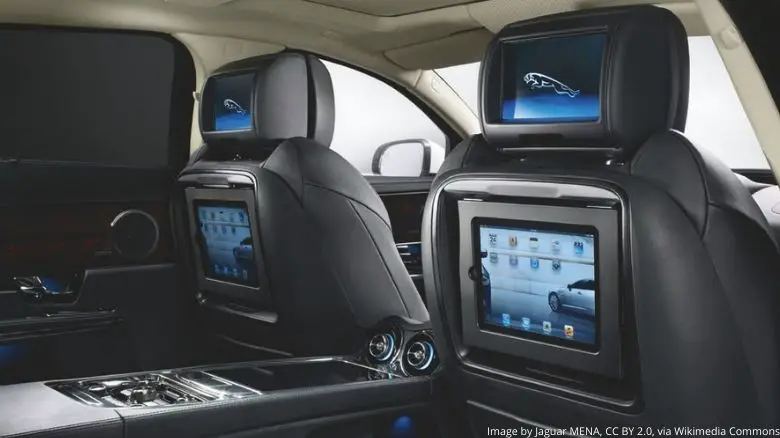 But it's not only when you're on the road that you start to build an affinity with Jaguar. The company aims to make the dealership experience all part of the allure of owning one of the world's highest quality marques. 

All of this is in reference to modern Jags, but Jaguar has always been on top of its game when it comes to style and comfort. So even if you're buying a used car, you'll find that all of these elements remain. Minus the fuel efficiency and onboard tech with the older vehicles, of course!
Are Jaguars fast cars?
Jaguars are fast cars, but are also refined. Over the years the company has developed a number of powerful engines for its road cars, proving that speed and luxury can go hand in hand.

Jaguar has made supercars in the past. Back in the early 1990s, the one-of-a-kind XJ220 was released. At the time it was the fastest car in the world, reaching 60mph in 3.8 seconds and hitting a top speed of 213mph. Just a shade off the 220mph its name suggested, unfortunately!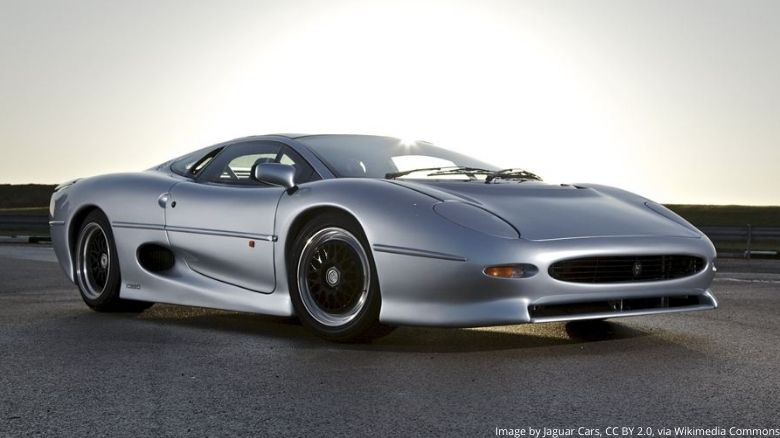 To this day the XJ220 remains the fastest Jaguar ever made in terms of top speed, but in terms of raw power and acceleration its crown has been stolen by the XE SV Project 8.

When it was launched in 2019, this car became the most powerful road-going Jaguar ever to roll off the production line, and only 300 were ever made.

The supercars will always steal the headlines, but the truth is the majority of Jaguars that have been produced over the years have great performance figures.

Whilst smaller engines and diesel alternatives are available for those who want to maximise efficiency, you only have to look at the larger engines that are available in its best performing models to understand that speed is a key consideration.

The most powerful modern Jaguar you can buy is the F-Type R. It has a 5l supercharged V8 producing 575 horsepower and will do 0-60 mph in 3.5 seconds.

Not all F-Types are that powerful, however, and 2l and 3l variants have also been offered over the years.

If you're looking at buying a used Jaguar, there have been some impressively fast cars over the last few decades. The XKR (both X100 and X150 generations) was Jaguar's flagship sports car between 1996 and 2014.

If you're on a budget and looking for a fast Jag, the XKR would be our choice.

If an SUV is your thing, you can buy an F-Pace fitted with Jaguar's 5l supercharged V8, which produces 550 horsepower and reaches 60 mph in 3.8 seconds. Quite staggering for a car of its size.

With Jaguar committed to going fully electric, it's a good job the i-Pace has already set a precedent. The company's foray into the EV market sees a 0-60 time of 4.5 seconds, but a top speed of just 124 mph.
Are Jaguar cars reliable?
Historically Jaguars had a terrible reputation for reliability but in recent years their reliability has improved. The build quality of modern Jaguars is improving every year, and many now consider them to be as dependable as their German rivals.

Jaguars have been considered unreliable ever since British Leyland were in charge in the 1970s. This was due to inadequate build quality, poor design, and insufficient funding during those years.

Under Ford's ownership in the 1990s and 2000s there was serious investment into modernizing Jaguar's manufacturing process, and it didn't take long before reliability started improving. Since Tata Motors took over in 2008 that positive trend has continued.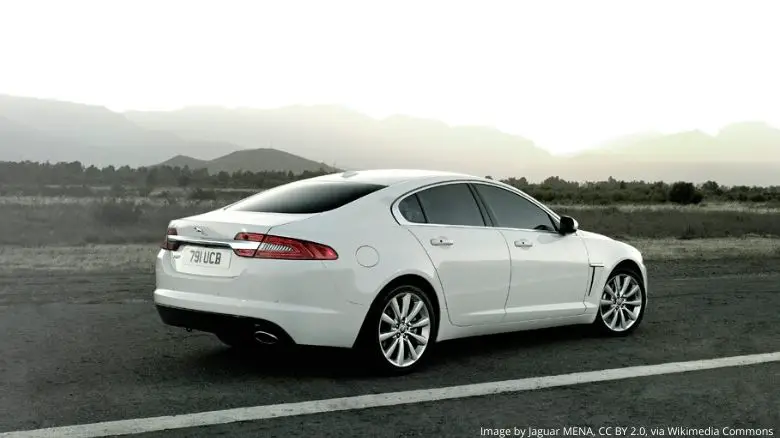 Jaguar has always been at the forefront of technology which hindered the company somewhat in the 90s due to the sophistication of its cars, and the cost of fixing them when they went wrong.

Electrical and infotainment system issues are some of the most common problems complained about by Jaguar owners. Fortunately many of these issues are relatively minor and easy to fix.

Jaguar's modern engines have proven to be very reliable when looked after and they can last at least 200,000 miles if regular maintenance routines are followed.

Any Jaguar that has been produced under Ford or Tata's watchful eyes will be more reliable than those from previous eras. But as with any luxury car, you should expect to be doing regular routine maintenance throughout your ownership.

One of the most reliable used Jaguars is the XJ6 (X300) that was produced between 1994 and 1997. The straight-six engine is extremely durable, and the transmission is solid.

Nowadays Jaguar is now backing itself on reliability by offering a competition-beating warranty with every new car sold. The five year (or 60,000 mile) warranty gives new owners peace of mind that things will be taken care of if anything does go wrong during that time period.
Are Jaguars expensive cars?
New Jaguars are usually more expensive to buy than their rivals, but used Jaguars can often be relatively cheap. Jaguars can also be expensive to run as the cost of parts and maintenance is high.

Three of Jaguar's main rivals are BMW, Audi, and Mercedes. The majority of models in Jaguar's range has an equivalent car built by these three manufacturers. 

We've compared five Jaguars against their competitors from these German manufacturers in the table below to find out which is the most expensive, and which is the cheapest.

When compared to their rivals, the Jaguar model comes out as the most expensive in four out of the five of the cars we studied in the USA, but only one (the F-Type) in the UK.

In both countries the XF is the cheapest in comparison to its rivals by far, and in the UK the F-Pace is the cheapest in the large SUV range.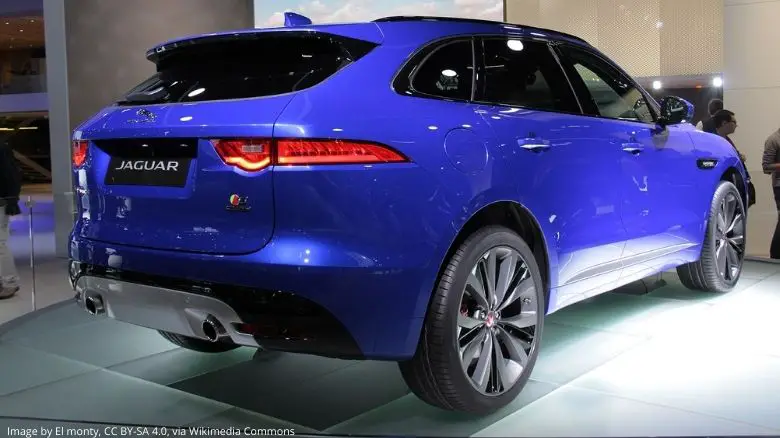 Of course, this test only looks at the 'on the road' price of the base models and there are many different factors that go into pricing a car, and options for the buyer to choose from. 

But at a basic level, the perception that Jaguars are expensive seems to be true in the USA, but not so much in the UK.

Unfortunately new Jaguars don't hold their value well, and tend to depreciate more than their rivals during the first few years of ownership. This could be due to their perceived poor reliability, or the expected high cost of maintenance.

Many potential buyers of used Jaguars are scared off by the thought of costly repairs and servicing, which can make them an extremely cheap second-hand purchase.

As demand is lower for these reasons, certain used Jags are often difficult to sell. However, it's a different story for the sportiest and rarest models, and there will always be demand for these. 

Many of them end up becoming classics, and as demand starts rising again, so do prices. If values are rising, buyers are more willing to pay the additional maintenance costs associated with owning a Jaguar.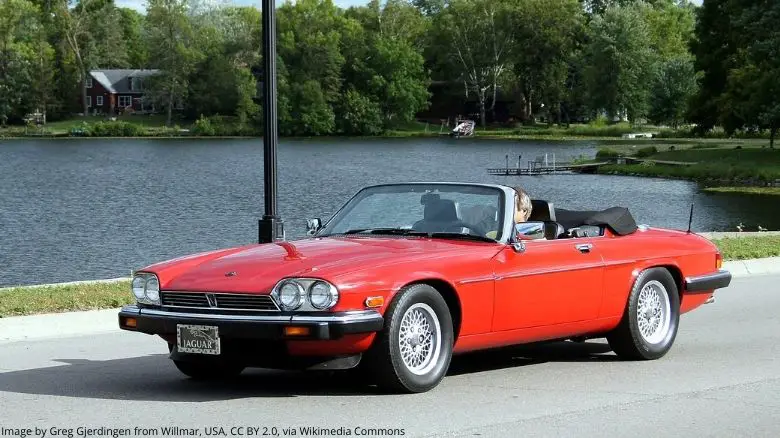 But are people's concerns justified? Are Jaguars expensive to maintain?

Jaguars are expensive to maintain due to the high cost of parts, servicing, and pricey repairs when complex electrical systems go wrong.

Whilst the German rivals can also be costly to run, historically Jaguars have tended to be slightly more expensive when it comes to parts and labor.

Anecdotally it's understood that it costs at least $1400 / £1000 per year on average for servicing and maintenance on a Jaguar, although this will vary depending on the model, age, service history, and how many miles it's covered.

These days, Jaguar hopes that with its focus on improving reliability, the cost of running one will fall in line with the competition. Although these premium European brands will always be more expensive to maintain than an equivalent Japanese car, for example.

If you own an older Jaguar that's not under warranty it's definitely worth finding an independent specialist who understands these cars. Independents will charge a fraction of what main dealerships will charge.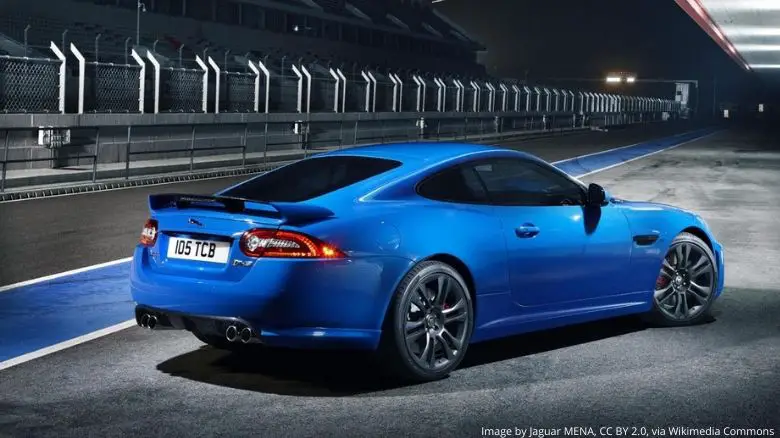 Jaguar themselves also offer fixed-price servicing for cars with expired warranties, so it's a good idea to get an understanding of the costs involved with both of these options and compare.

Insurance is another cost to think about when assessing which car to buy. Insuring a Jaguar can be expensive as they are luxury vehicles and tend to have powerful engines. It will be especially expensive for young drivers under the age of 28.

Overall, owning a Jaguar is expensive but many consider the driving experience and thrill of owning such an exclusive model of car to be worth the cost. 

There are things you can do to reduce the amount you need to spend, such as finding the right garage or signing up to a cost-effective servicing plan. But long-term, when owning a Jaguar you'll be spending more than you would on a regular vehicle.
Is it worth buying a Jaguar?
A Jaguar is worth buying if you like to drive a car that's classy, elegant, fast, and has a great heritage. What you spend on maintenance you'll get back in satisfaction, pleasure, and indulgence once you're behind the wheel.

Jaguars aren't for everyone, and you need to know what you're getting into before making the purchase, but the majority of owners end up with a smile on their face once they experience the luxury and finesse that these cars ooze.

Modern Jaguars are a great option and should be a genuine consideration alongside their rivals.
A lot of work has gone into making them more reliable and bringing the cost of ownership down, and the current range of cars offers something a little different to what other European brands traditionally offer.

Jaguar has started on its journey to full electrification and the i-Pace is an excellent option for those looking to make the switch from internal combustion.

The second-hand market for Jaguars is also great, and there are some bargains to be found. Buying a used Jaguar is absolutely worth it if you ensure you get one that's been looked after throughout its life, and you're aware of the maintenance you'll need to do to keep it in top condition.

There are plenty of classic Jaguars out there which command a premium, and cars such as the XJS and the XK from the 80s and 90s are heading that way too.

If you're going to buy a Jaguar, pick the right model for you, understand the servicing and maintenance requirements, and most of all, enjoy driving one of the most prestigious makes of vehicle the world has ever seen.