Table of Contents
It's no secret that classic cars are expensive. But what if you don't yet have the budget to buy that Porsche or Ferrari that you've always dreamed of? Or maybe you simply can't justify spending all that hard-earned cash on a car that you'll only drive when the weather's just right.
Luckily, there are ways to get your hands on a cheap classic car that can give you all the joys of ownership without breaking the bank. In fact, we've done it ourselves here at The Car Investor a number of times!
So, here are some tips and tricks on how to get a cheap classic car:
Understand the market value
The number one rule when looking to buy a cheap classic car is to understand the market value of the car you want to buy.
This means doing your research and knowing what the car is worth in any given condition. You can do this by:
Searching the online classified ads
Searching auction houses
Joining the relevant car club
Visiting online forums specific to that model
Use online classic car valuation tools
Combining all of these methods will ensure you get a feel for what the going rate is.
This will help you to avoid overpaying for your car, and it will also give you a good starting point when negotiating with sellers later down the line.
Get familiar with the car
Make sure that you know as much as possible about the car(s) you're interested in before making a purchase.
Read up on the car's history, find out about any common problems it's known for, and get a general understanding of what it's like to own and drive one.
You will also want to gain an understanding of how much it costs to maintain the car, and how much it costs to resolve any common issues that it suffers from.
You don't want to buy a cheap classic, only to find out that it costs a fortune to keep on the road!
Understanding what to look out for will help when you start viewing and test driving. If it shows signs of problems, you can use this to reduce the asking price.
Look for cars that are being sold as-is
Great deals can often be found on cars that are being sold as-is. This means that the car is being sold without any guarantee from the seller that everything is in working order.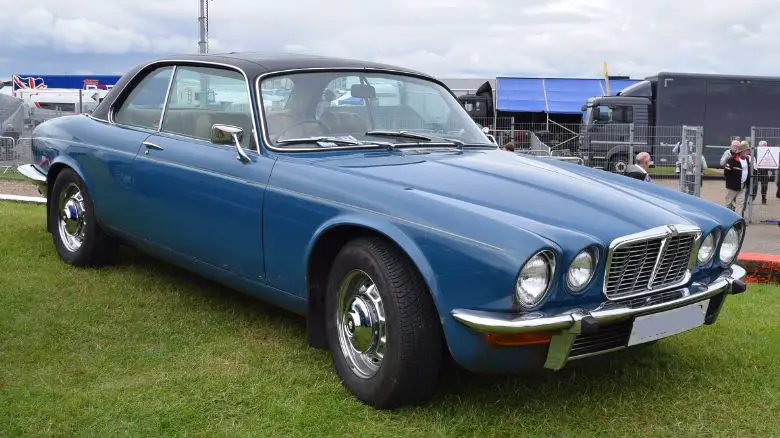 This is often the case when the seller doesn't have the time or money to deal with fixing the issues before selling, and is willing to offload the car at a lower price as a result.
Of course, this comes with some risks, but if you're armed with knowledge about the car and you're confident in your ability to spot problems, then an as-is sale could be a great way to get a cheap classic car.
This method works best if you're mechanically-minded and happy to carry out any necessary repairs yourself, or if you know someone who can do it for you at a reduced cost.
If you're not mechanically minded, then it's probably best to steer clear of as-is cars, as the repairs could end up costing you more than the car is worth!
Buy a project car
One of the best ways to get a cheap classic car is to buy a project car. This is a car that needs a good amount of work before it's roadworthy, but if you're willing to put in the effort then you can often find yourself a real bargain.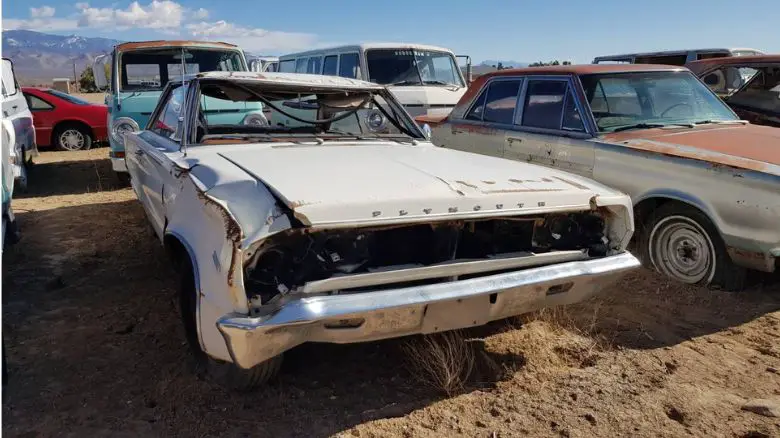 Project cars can be found in any condition, from rolling shells that will take years to restore, to those that are in one piece but need a vast amount of refurbishment to get running again.
Of course, this option is not for everyone, as it requires a decent amount of knowledge, time, and money to get the car up and running.
However, many people love the idea of taking on a project and seeing the fruits of their labour, so if you're up for the challenge then buying a project car could be the way to get your hands on a cheap classic car.
Look for cars that need to sell quickly
Another great way to find cheap classic cars is to look for those that need to sell quickly.
This might be because the owner is moving house, going travelling, or simply doesn't have the space to keep on top of the car anymore. Whatever the reason, they'll likely be open to negotiation on price in order to get a quick sale.
If you're patient and willing to wait for the right deal to come along, then this is a great way to get your hands on a cheap classic car.
The best place to find these sorts of deals is online, as owners will often advertise their car with a low asking price in order to generate some interest.
Top tip: be wary of prices that seem too low. If it sounds too good to be true, it often is.
Visit classic car auctions
Classic car auctions can be exciting, and sometimes intimidating, but they do offer opportunities to find cheap classic cars.
However, it's important to do your research before attending, as you don't want to get caught up in the excitement and end up paying over the odds for a car.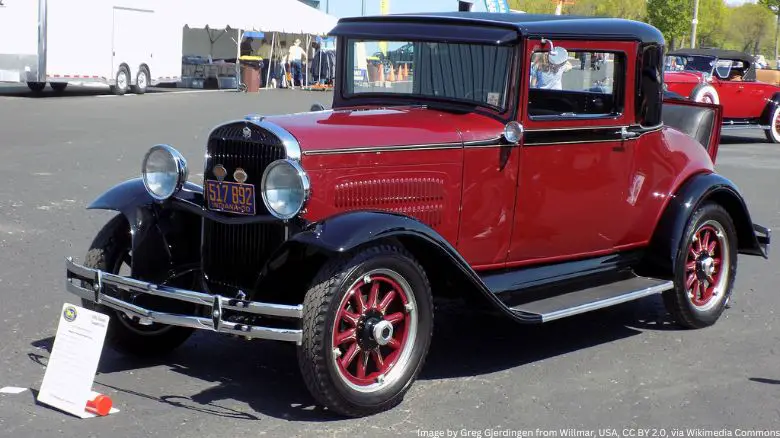 These auctions are usually open to the public, so anyone can attend and bid on the cars on offer. Check out which cars are going to be auctioned beforehand, and get an idea of what you might be happy to pay for any you're interested in.
Cars with low or no reserve may be of particular interest if you're looking for a cheap classic.
These days, you don't even have to physically attend the auction to bid on a car. Many of them are now available online, so you can take part from the comfort of your own home.
There are also plenty of online only classic car auction sites, such as Bring a Trailer, that are definitely worth checking out.
However you choose to participate, remember to stick to your budget and don't get caught up in the bidding war!
Buy in the winter
We all know that summer is classic car season, and from a seller's point of view, the best time to sell is when demand is high.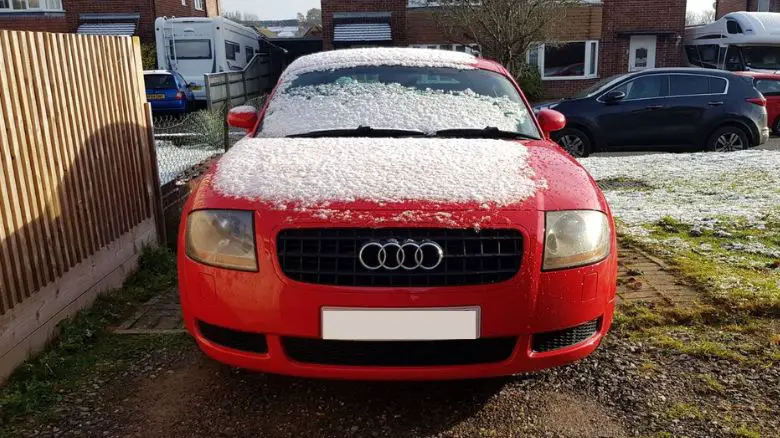 This means there's a chance you will pay over the odds for a classic car if you buy during the spring or summer months.
If you're patient and willing to wait until winter, then you'll often find that prices are much lower as there is less interest from buyers.
Of course, this method only works if you're not in a rush to buy, and you're happy to wait until the weather gets colder!
Keep your eyes peeled when you're out and about
You never know when you might come across a cheap classic car.
Keep a lookout for classics parked on the side of the road, in driveways, or even in fields and garages. If you see a car that takes your fancy, don't be afraid to stop and ask the owner if they're open to selling.
If it's not clear who the car belongs to, you can leave a note with your phone number.
You might be surprised at how willing some people are to let their car go for the right offer, so it's always worth asking.
Negotiate, negotiate, negotiate!
Once you've found a car that you're interested in, it's time to start negotiating on price.
By now, you should have a good idea of how to buy a classic car, and a good idea of what the car's worth. You've assessed the market value, identified any issues that the car has, and considered how much it would cost to repair any problems.
Remember, the seller may have a much higher idea of what the car is worth than you do, so it's important to be prepared to negotiate.
Go into the negotiation with a firm idea of what you're willing to pay, and be prepared to walk away if the seller isn't open to budging on price.
Start by making a low offer, and then work your way up from there. Hopefully you find a middle-ground that both you and the seller are happy with.
It's also important to be firm. Sellers often try to play on emotions, especially if they think you're really keen on the car.
If the seller isn't open to negotiation, then move onto the next car if you don't think the advertised value is fair.
In conclusion, there are lots of ways to get your hands on a cheap classic car. By following the tips and advice in this article, you should be able to find the perfect car for you without spending a fortune.
You can also check out our list of the best classic cars for under $5k if you want some inspiration!
Happy hunting!