Table of Contents
Classic cars can be a great investment. Not only financially, but the return they bring in terms of enjoyment can be priceless.
They can be a source of pride and provide happy memories for years to come.
However, buying a classic car is not a decision to be taken lightly. This is especially true if you've not bought one before, and you're new to the classic car market.
There are many things to consider before making your purchase. In this blog post, we will guide you through the process of buying a classic car, from start to finish.
We've bought a few classic cars in our time here at The Car Investor, so we'll also talk you through our decision making when we purchased our first classic.
Let's get started. Here's our step-by-step guide on how to buy a classic car.
1. Decide your criteria
If you've decided you want to buy a classic car, the first thing to do is decide on a set of criteria that your car must meet.
This will help you to narrow down the search and make it easier to find a classic car that ticks all the boxes.
You might decide that you want something small, lightweight, and easy to work on, for example.
Or you might decide that you want a larger classic with a big engine and some serious power.
When we started our search for our first classic here at The Car Investor, we decided that we wanted the following:
Whatever your criteria, make sure you write them down so that you can refer back to them as you search for your perfect car. It can always be amended, as you may think of new things during your search.
2. Consider the practicalities of owning a classic
Owning a classic is very different to owning a modern car. They require more work, and you will need to be prepared for this before making your purchase.
Here are some considerations to make:
Where will you store the car? Classics should ideally be kept in a garage
Classics don't always make for a good investment. Many will cost you money over the course of your ownership
How will you insure the car? Many classic insurers will only cover you for limited mileage, if you have another car, and if the car is stored in a garage
Are you prepared to do some of the maintenance work yourself?
How often will you use the car? It's rare that classics are used as daily drivers
How will you keep your classic in good condition?
Are you OK with your classic having far fewer safety features than modern alternatives?
If you're happy with all of these things, then you're one step closer to owning your very own classic car.
3. Set your budget
Money is always a key factor in any car purchasing process, so the next thing to do is decide how much you want to spend.
It would be easy to get carried away and put all your spare cash into the purchase, but that would leave you with little money for maintenance and repairs.
And if there's one thing a classic car owner should have, it's a reserve fund for when things need fixing!
So, set your budget with a proportion of cash remaining as an emergency fund.
When we started our search for a classic back in 2016, our budget was initially $9,000 (£8,000), but after careful consideration we reduced that to $6,700 (£6,000) with the additional $2,300 (£2,000) left in reserve for initial maintenance.
Top tip: You should always maintain your maintenance budget throughout your ownership in case something unexpected happens. It just makes it a little easier when you have some money set aside.
4. Create an initial shortlist
If you've set your criteria and your budget, it's good to get a feel for the market and see what's available.
You may have always had your eye on a particular model, or you just want to see what's out there within your price range.
You can start to get a feel for the market by searching:
Classified ads online
Auction houses
Local classic car dealerships
Creating a shortlist of the cars that you're interested in will help to focus your search, ready for the next stage.
During our search for our first classic, we narrowed it down to:
Jaguar XKR (X100)
BMW 8 Series (E31)
Mercedes SL (R129)
5. Do your research
Before you start shopping for a classic car, it's important to do your research and know exactly which cars in your shortlist are likely to fulfil your needs.
Be sure to thoroughly research the ongoing costs of the models you're looking at, and their weak points. There is also the question of which spec to go for.
There are often many different variations of the same model, each with their own set of pros and cons.
With classic cars, understanding the ongoing costs are often even more important than the purchase price.
If you keep the car for a number of years and it's expensive to run, maintain, and repair, you could be spending many times over its initial price tag if you're not careful.
When researching, we find that the best source of information usually comes directly from owners themselves.
When looking online, learn how to spot people's bias, and take everything you read with a pinch of salt until you've corroborated it from multiple sources.
We've found that many people who comment online have never owned the car in question themselves, and simply repeat what they hear from others (who may also have never owned the car!).
Owner forums specific to the model you're interested in are a great place to start. Read about the issues people have, how complicated they are to resolve, and how much money these issues tend to cost.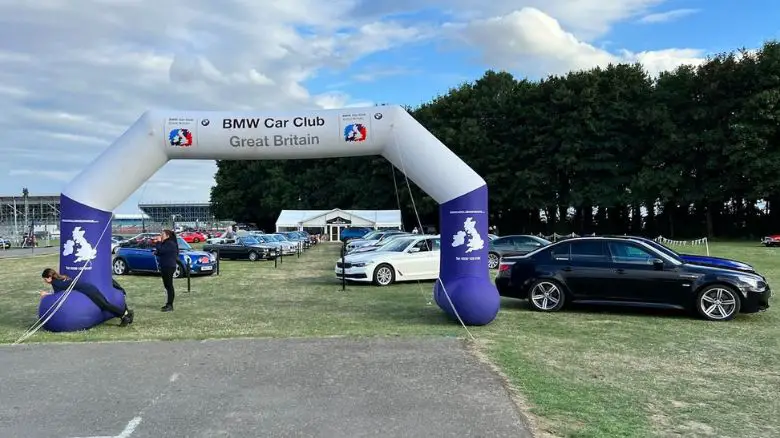 It's worth taking notes as you do your research. Make a list of the good and bad points of each model you're researching, including:
Maintenance costs
Parts availability
Support available in the online community
Insurance and tax costs
Average prices for good, average, and poor examples
Once you've done this, you're ready for the next stage.
6. Choose which classic car you'd like
Once you've completed your research, it's likely some of the cars you had on your initial shortlist have dropped off.
Perhaps they were too expensive to run, had a common problem that you weren't prepared to deal with, or you just decided they don't fit all of your criteria.
You should now have a much shorter list of cars that you're interested in, or perhaps you've narrowed it down to just one.
When you have a good idea of what you want, you can start searching for your perfect car.
In our case, we had narrowed it down to one option by this point. A BMW E31 8 Series; a beautiful example of German engineering from the 1990s.
7. Start your search
By now, you've probably already been keeping your eye on the classified ads for a while, but once you're absolutely sure on your final shortlist, it's time to step up the search.
Viewing and test driving classic cars is an essential part of the process, as it's the only way to get a proper feel for a car. It's particularly important if you're still undecided between a number of models at this point.
You'll also be able to inspect the car in person for any issues, and get a better idea of what work may need to be carried out.
Top tip: you can pay for a qualified mechanic to carry out an inspection before you buy. This is especially worth it if the car you're buying is of high value.
Utilize your research to ask the owner or dealer relevant questions, and carefully assess the vehicle's history.
How it's been treated in the past is a huge indicator of how much work will need to be done in the future, and how long it's likely to last.
When test driving, take your time and get a feel for the car. Does it handle well? How does the engine sound? Are there any strange noises or vibrations?
During our search for our first classic here at The Car Investor, we visited five different BMW 8 Series, some privately owned and some at classic car dealerships.
It's important to take your time at this stage, and never rush a decision. A poor buying decision could end up costing you in the long-run.
8. Narrow down your search
Once you've viewed a few cars and had a good test drive or two, it's time to start narrowing down your search. But only if you've found a vehicle (or vehicles) that you're interested in.
If not, go back to the drawing board and keep searching. We took several months to find the right classic car during our search.
If you have two or more cars in mind, considering the following:
Which car is in the best condition?
How well is each car priced?
Is there going to be room to negotiate on price?
Which spec do you like best? Including color, wheels etc.
Which has the fewest previous owners?
Which has the lowest mileage?
Which has the best service history?
You should cross-reference the cars against your initial research to see if there are any red flags, or issues that you may not have considered.
9. Calculate insurance and tax costs
Once you've decided which car you want, it's time to start thinking about the ongoing financial aspects of buying a classic car. As well as the purchase price, you'll need to factor in insurance and any tax costs that might be applied in your country.
We've found that classic car insurance is very affordable when compared to regular car insurance, but it does depend on a number of factors, including:
The car's value
How many miles you'll be driving per year
Where the car will be stored
Your location
Get a quote ready and you'll be good to move onto the next step.
10. Negotiate price
Once you've found the right car for you it's time to make your intentions clear to the seller, and to start negotiating on price if appropriate.
If there are any outstanding issues that will need to be dealt with by you, price them up and use them as a bargaining tool. It's only fair that the price is reduced accordingly if those issues weren't mentioned in the initial ad.
By now you should also have a good feel for the market value of the car you're interested in. Use this to your advantage and try not to pay over the odds.
If you're buying from a dealership, they will likely have a set price that they'll claim they're not willing to budge on.
It's always worth asking the question, however, as in many cases they will have built some room for negotiation into the asking price.
If you're buying from a private owner, they may be more open to offers, but it's important not to low-ball them too much if the price is fair.
Remember, you're both trying to get the best deal possible. The key is to find a middle ground that works for both parties.
If you're not able to reach an agreement, you can either walk away or pay the asking price. Walking away may be a difficult decision if you've got your heart set on the car, but it's important to stay level-headed.
Other examples will hit the market in the future, and you don't want to overpay and end up regretting your purchase.
When we were buying our BMW 8 Series, we were buying from a private seller who had owned the car for 15 years as part of a collection.
It was priced reasonably, but he still tried some of the normal seller tactics, such as:
"I've got another person interested who's willing to pay the asking price"
"I've just had a call from someone else who wants to view it tomorrow"
"I know it's worth more than this, but I need to clear the space in my garage"
Fortunately, we'd done our research and knew exactly what the car was worth. We held firm on our offer and eventually agreed on a price that we were both happy with.
We bought the 8 Series for $6,700 (£6,000) which was at the very top end of our budget.
However, we knew that it was a car we would be happy with for many years to come, and one that was very likely to increase in value.
11. Take your car home and enjoy!
After all that work, it's finally time to take your car home and enjoy it. Classic car ownership is one of the most rewarding experiences, and we hope that our tips have helped you on your journey.
Since we bought our 8 Series, we've taken it on a two-week, multi-country road trip, taken it to multiple car meets, and its value has more than tripled.
What better way to enjoy a classic car than to use it and watch its value go up at the same time?
Whichever classic you choose, we wish you the best of luck in your search. Happy hunting!