Table of Contents
In years gone by, many classic car enthusiasts have been drawn to the Porsche 944 thanks to its affordability, renowned Porsche engineering and classic good looks.
In recent times, however, prices have been on the rise. You can no longer pick one up for the same price as a used hatchback, and even 944 projects are now fetching handsome sums in the classic car market.
So, is the Porsche 944 a good investment?
Despite the Porsche 944 no longer being the bargain it once was, it remains a good investment opportunity that offers steady returns. It's also one of the most usable investment cars of its era, and can be maintained without breaking the bank.
While the 944 may already be rising in value, there are plenty of reasons it has so much potential as a usable classic car, and investment. We got our hands on one for a day to see what all the fuss is about.
When was the Porsche 944 built?
The Porsche 944 was launched in 1982 and was built for nine years, with production coming to an end in 1991. During that time there were several different variations of the car, from the entry-level model with a naturally aspirated engine, to the 944 Turbo and S models.
The 944 was based on the 924 which was released six years prior, but received much better reviews thanks to its improved handling, looks, and power.
Despite the extensive rework, it was still the affordable option when compared to the 911. And Porsche's work paid off, because over the course of its nine years in production it became the best-selling Porsche of all time. A record which it held until it was snatched away by the ever-popular Boxster.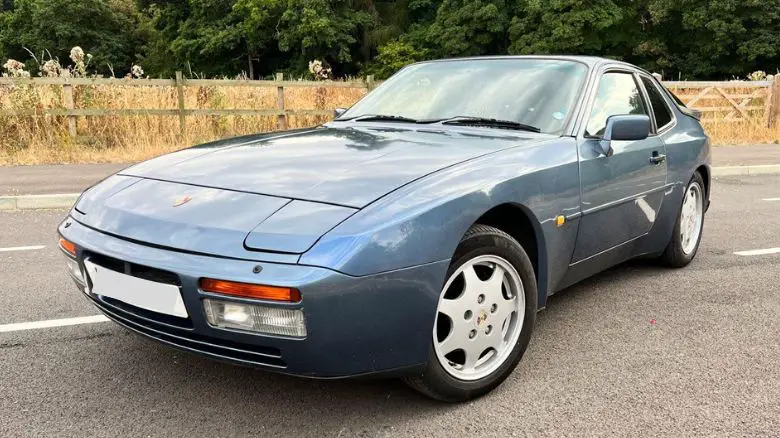 Porsche 944 specs
The various 944 models produced differing specs. Let's take a closer look at each model.
944 specs
The original 944 was fitted with a 2.5l inline-four that produced 161 horsepower. The US models, however, were limited to under 150 horsepower thanks to stricter emissions regulations. In 1989 the engine was upgraded to a 2.7l, with just a minor increase in horsepower to 163.
944 Turbo specs
1985 saw the introduction of a much more powerful version of the 944; the Turbo. The Turbocharger added a signficant amount of power, and 217 horsepower was the result.
944 S specs
In 1987 the 944 S was introduced. It still had a naturally 2.5l inline-four, but produced more horsepower than its naturally aspirated sister, at 187 hp. Despite this, both cars remained in production, alongside the Turbo.
944 Turbo S specs
The Turbo S entered the market in 1988, and was an even more powerful version of the Turbo. This time, 247 horsepower was on offer, making it the most powerful 944 to date.
944 S2 specs
In 1989 the most powerful naturally aspirated 944 was unveiled, and continued where the S left off. This time it was fitted with a 3l inline-four that broke through the 200 horsepower barrier. 208 horsepower was on offer, in fact.
Is the Porsche 944 fast?
The 944's acceleration and top speed depend on model, but the Turbo and S models are the most desirable if you're looking for a fast classic Porsche.
944 S: 0-60mph in 6.5 seconds with a top speed of 144mph
944 S2: 0-60mph in 6 seconds with a top speed of 150mph
944 Turbo S: 0-60mph in 5.5 seconds with a top speed of 162mph
While these times may not be impressive when compared to today's Porsches, they were certainly fast enough in the 1980s and early '90s.
And its small size and nimble handling means that it can still keep up with, and even outperform, some of today's more affordable sports cars.
The Porsche 944 – a real-life example
When we had the opportunity to get our hands on a 944 for the day, we couldn't resist. This was a chance for us to see what all the fuss is about, and understand what living with one of these classics is really like.
The car we drove was a 1989 944 S2 that has been with its current owner, Jonny, for around five years. After deciding that he wanted to invest in his first classic car, he took his time to find the right one.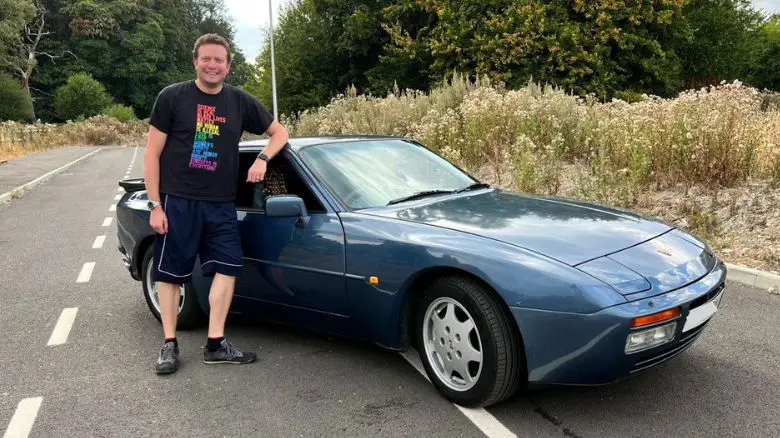 When trawling through the classified ads with a budget of £6000 ($7250) back in 2018, he had considered everything from a Reliant Scimitar to an all-American Chevrolet Camaro. But it was the Porsche that won him over in the end.
Why? Jonny told us:
"Following months of extensive research I had narrowed down the search to either a 928, 968, or 944 S2. Porsche as a brand has always been exciting, and since owning the membership clubs have been fantastic. Not only do you buy yourself a car but you also get a wonderful community that comes along with it."
"Specifically for me the 944 offered the best looks and wonderful 50/50 weight distribution for driving. It's practical and feels more like a GT with its internal space but exciting to drive and great to look at."
Let's find out more about what the Porsche 944 is like to live with day-to-day.
Porsche 944 reliability
The 944 is a very reliable car when regularly maintained. Driving them frequently is a must to keep these cars roadworthy, and keeping them garaged when not in use is advisable as they do suffer from rust.
Even as a car that's over 30 years old, many owners report that they are amazed at how well the cars hold up. With proper care, it's not uncommon for them to last well over 200,000 miles.
The engines are incredibly tough and can withstand a lot of abuse, but they do require the obvious regular servicing and preventive maintenance.
Porsche 944 problem parts that are prone to failure include:
Motor mounts
Fuel lines
Clutch
Oil cooler seals
Leaky roof
Power steering rack
Cracked dashboard
944 parts that need to be replaced regularly include:
Timing belts
Water pump
Suspension ball joints
In the example we're looking at today, Jonny has completed plenty of restoration work over the course of his ownership. The full (and extensive) list of work completed can be found here.
It's no secret that 944s were once an extremely affordable way to get into classic motoring, and that certainly comes with its own drawbacks.
Those cars that fell into the hands of inexperienced and unenthusiastic owners are the ones that have suffered the most, and as a result, there are still plenty of neglected cars out there.
The good news is that it's not as much of a minefield as it once was. Many of the 944s on the market have been through a thorough restoration process, just like the S2 that we're looking at today.
Is the Porsche 944 a 'real' Porsche?
It's the question that all 944 owners loathe, and certain Porsche purists will have you believe that the answer is 'no'. To some, the 911 is the only 'real' Porsche out there. But we beg to differ.
Porsche has always been about innovation, and that's something that's evident in the design of the 944.
It was clear that Porsche couldn't solely rely on the 911 to sustain the company, and the 944 was one of the first steps in branching out into new territory.
It's true that the 924 that came before it was developed with the Volkswagen Group and featured a modified Audi engine, but the Porsche engineers worked their magic with the 944.
The Audi engine was stripped out, and their own four-cylinder engine was dropped in.
OK, it was their 5l V8 sawn in half, but it still had the desired effect.
The mass-market modus operandi that was perfected with the 944 has been repeated many times since. As we all know, today Porsche is one of the most successful car companies in the world as a result.
And we can vouch for the 944 being one of the best cars of its era to drive. It's finely balanced, and the S2 we took for a spin had plenty of power on tap thanks its larger 3l engine.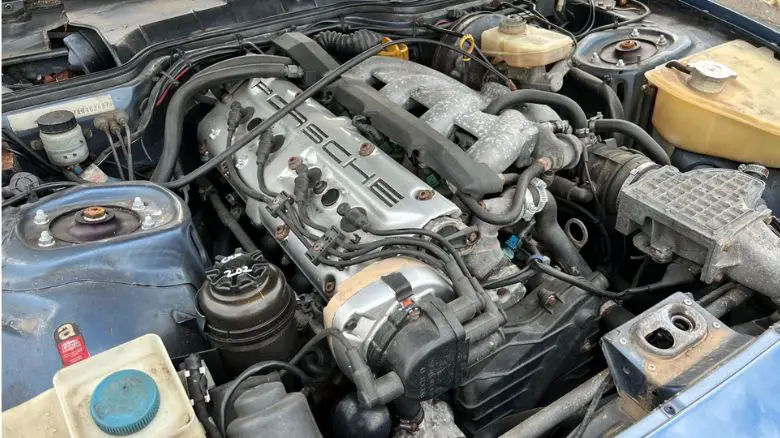 It's a car that feels composed and planted on the road at all times. It's easy to see why so many people fell in love with these cars when they were new, and why they were considered such a bargain while they were affordable.
So, is it a real Porsche? Of course it is, and to those in the know, it's one of the best affordable Porsches ever made.
The Porsche 944's future classic credentials
Onto the crux of the matter, and the reason we're all here. Is the Porsche 944 worth buying if you're looking for an investment, as well as putting a smile on your face whenever you get behind the wheel?
Let's take a look at its credentials.
How rare is a Porsche 944?
163,192 Porsche 944s were built, making it the best selling Porsche of its time. As Porsche's go, it certainly wasn't rare. But these days you're far less likely to see one on the roads, as many of them have been sold for scrap, crashed, or simply succumbed to neglect.
Of the 944 models available, the S, S2, and Turbo models are the rarest. The standard 944 made up around 70% of all models built.
A 944 S2 Cabriolet was also available, and was much rarer than its hardtop counterpart. But the rarest convertible was the 944 Turbo Cabriolet, of which only 625 were ever built.
As more and more of the neglected cars are either meeting their fate or being restored, it's becoming increasingly difficult to find pocket-money project cars.
A large proportion of cars you see on the market now are those that have been well cared for, or have gone through the restoration process.
This could be good or bad news, depending on how you look at it. On the one hand, it's becoming increasingly difficult to get your hands on an affordable classic Porsche.
But on the other hand, it means that there's less chance of buying a car that's going to hit you in the pocket as soon as you drive it away.
The days of cheap 944s are over, and the values we see today are a more realistic representation of what these cars are worth.
What makes the Porsche 944 special?
The 944 was always an underappreciated car, and part of that was down to the fact that it didn't have the same prestige as the 911.
Regardless, it was essential for Porsche to survive and thrive into the '90s and beyond, and it's a car that attracted an entire new demographic to Porsche ownership.
But it's still wholly capable of standing out from the crowd based on drivability, performance, and looks alone.
Its tiny dimensions, large glass rear window, and low-slung stance give it a unique look that's unlike anything else you're likely to see on the road today. Not to mention the ever-popular pop-up headlamps, which is always a talking point.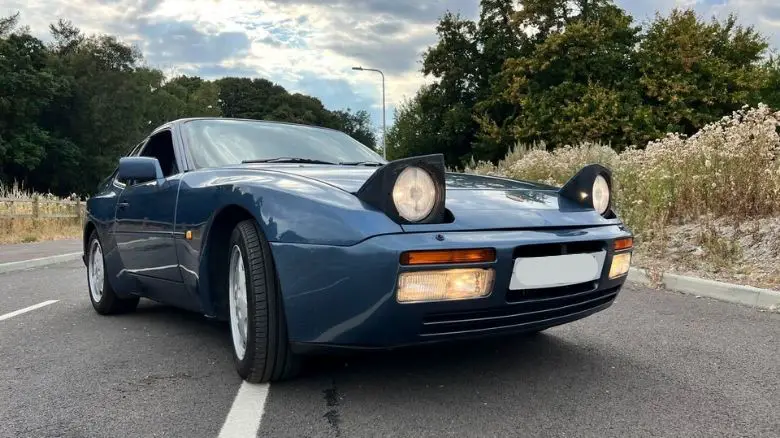 When behind the wheel you feel at one with the road, and can feel the immediate response to every input you make. The steering is extremely precise, and the car feels light and nimble.
It's a sensation that is increasingly difficult to find in today's cars, and is one of the reasons these cars are held in such high regard.
Are Porsche 944s expensive to maintain?
Annual maintenance costs for a good condition Porsche 944 are $1,000 (£900) on average.
These annual costs will fluctuate. They will depend on how the car has been cared for in the past, and how many big-ticket items need to be replaced in any given year.
Another factor in how much a 944 costs to maintain is whether the owner is prepared to get their hands dirty and do some of the work themselves.
Basic maintenance can be done at home. It can be a relatively simple car to work on for those with some mechanical knowledge, until one of the more complex issues arises.
Regarding his own experience with the 944, Jonny told us:
"One of the delights about a classic car, and in particular the 944, is the ability to work on the car yourself. In comparison to modern vehicles there is good space around components to access and logical ways to approach. A couple of the repairs I did myself were the internal seal replacement of the power steering pump and the change of the fluid from ATF (known to degrade the rubber seals) to CHF. This made a real difference in the feel to the steering and peace of mind in the longevity.
The 944 is notorious for having its dash crack and while there are some temporary fixes, recovering the dash with it removed is the best solution. I was able to remove and reinstall the dashboard myself and whilst it was removed have it professionally retrimmed in OEM leather.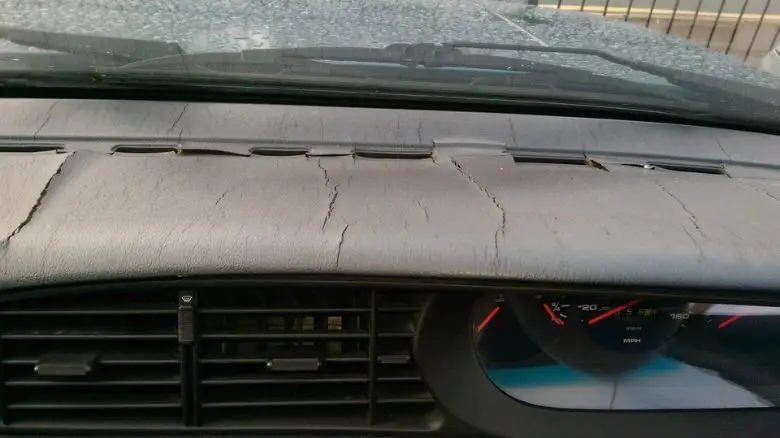 More competent mechanics could really get stuck into more in the engine but it's a great car to work on.
Be sure to keep a spare DME relay in the car or switch it to an aftermarket solid state one as they are likely to break and leave you stranded."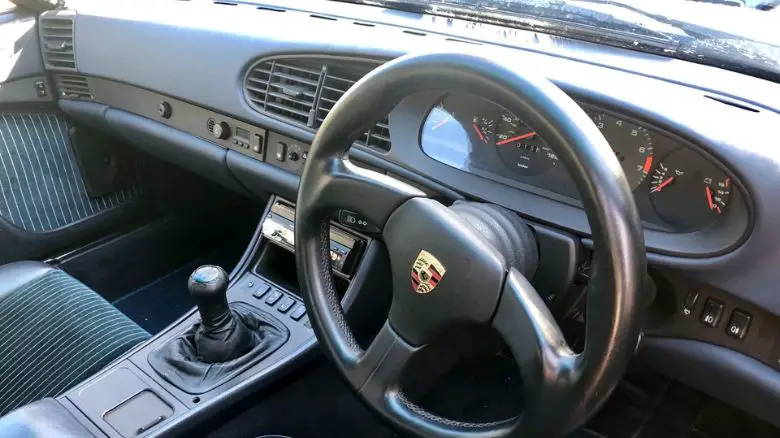 Despite all of this, the 944 is still a Porsche, and some of the parts can be eye-wateringly expensive, or not available at all.
For example, Jonny told us: "I remember needing an oil pipe, about 30cm in length part number 944 207 011 02. In 2019 I was quoted £361 ($415) for a plastic pipe. Luckily those examples are few and far between."
Are Porsche 944 prices rising?
Porsche 944 prices are undoubtedly on the rise. In particular, the S2 and Turbo models seem to be attracting a lot of attention from prospective buyers in recent years.
The standard 944 is still relatively affordable, but even these are starting to see healthy price increases.
After many years of relative obscurity, enthusiasts, investors, and collectors are finally starting to sit up and take notice of this humble classic.
Will the Porsche 944 continue to go up in value?
It would be easy to assume that, with the recent market valuation increases, the Porsche 944 boat has sailed in terms of investment. But that's not necessarily the case.
The 944 market has all the characteristics of one that will produce steady returns over the coming years. An authentic, manual, lightweight sports car with a Porsche badge adorning the hood is always going to have a place in people's hearts.
The current trend for '80s and '90s nostalgia is also likely to play a role in the continued appreciation of these cars.
It still has plenty to offer at its current value, and there's a good chance that the top-performing models will become increasingly sought-after as the years go by.
Is a Porsche 944 a classic?
The Porsche 944 is already a modern classic car, and has all the characteristics of a future collectible.
While the term 'classic car' can be subjective, there's no doubt in our minds that the 944 meets all the criteria.
It's a timeless design, it made its mark in the history books, and is built by one of the most iconic automotive brands in the world.
What's more, it's a car that's still enjoyable to drive on a daily basis, and one that can last a lifetime with the right care and attention.
If you're looking for an investment-grade classic car that's still affordable, the finest examples of the Porsche 944 should definitely be on your radar.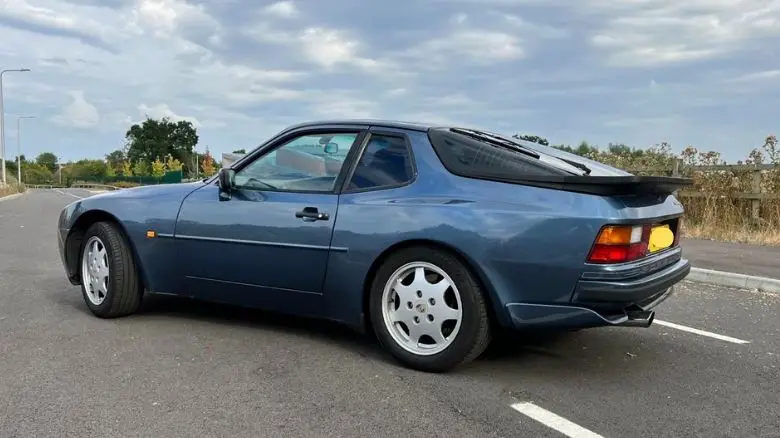 Is it worth buying a Porsche 944?
The 944 is worth buying if you're looking for a retro classic that has a reputation for being one of the best handling cars of all time.
If you're looking for an investment, it's likely the 944 will provide steady returns over the years, but it's unlikely to explode in value like some of its 911 counterparts have done in recent times.
Despite the recent value increases, it can still reasonably be considered a bargain. And if you're prepared to put in the time to research the pitfalls and find a good example, it can be an incredibly rewarding car to own.
Conclusion
We've taken an in-depth look at this classic Porsche, so let's summarize what we've found.
The Porsche 944 has risen in value in recent years, but still provides a good opportunity for modest returns
Neglected and abused 944s have been dropping out of the market, leaving the better examples for sale, and contributing to the market value increase
A number of key factors, such as its renowned handling, new-found rarity, and Porsche heritage, make it a sure-fire classic car
The 944 S2 and Turbo models are the most desirable cars for collectors and enthusiasts alike
The voices that once considered the 944 to not be a 'real' Porsche have quietened
It's a usable classic that can be maintained on a reasonable budget
Overall, it's a fantastic package, and one that we think is definitely worth considering if you're in the market for a classic Porsche.
The 944 offers a great way into Porsche ownership, or even classic car ownership as a whole.
The S2 that we drove was an exceptional car, and if you're thinking of buying a 944 we couldn't speak highly enough of them.
The Car Investor's Future Classic Rating: 4.5/5