Table of Contents
The BMW i8 is a futuristic car that has been turning heads since it was first released. Some people believe that it will become a classic car in the future, while others aren't so sure.
In this article, we will take a closer look at the BMW i8 and investigate whether or not it has the potential to be a classic. We will also discuss the features of this amazing vehicle that make it so special.
So, is the BMW i8 a future classic?
The BMW i8 will undoubtedly become a classic car in the future thanks to its unique design and cutting-edge technology. But, it will take a number of years before it reaches that status and is likely to yield any serious returns for investors in the short term.
But what made the i8 such a special car, and how does it stack up as a potential long-term investment?
To answer these questions, let's first take a look at the car's background.
What makes the BMW i8 special?
The BMW i8 is considered one of the most special cars ever to be built by BMW thanks to its futuristic, aerodynamic body, its unique butterfly doors, and its advanced, hybrid powertrain.
In a world of cookie-cutter cars, the BMW i8 stands out as a true original. With its futuristic design and innovative engineering, the i8 was truly in a class of its own when it launched, paving the way for a new generation of economical sports cars.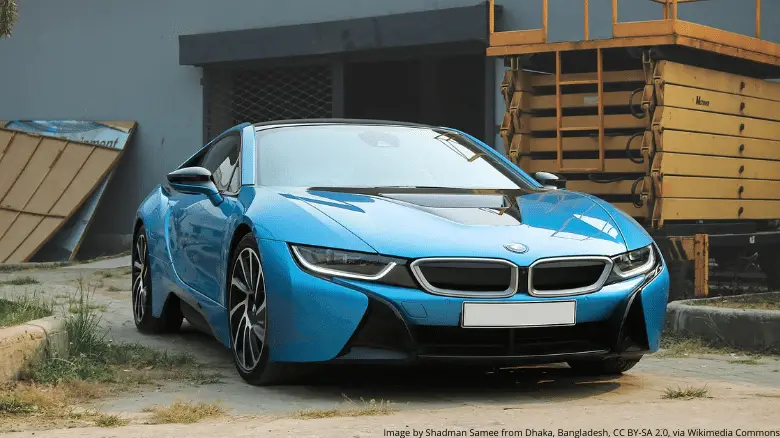 One of the most striking features of the i8 is its sleek, aerodynamic body. The curves and contours of the car are not only aesthetically pleasing, but they also help to reduce drag and improve fuel efficiency.
In addition, the i8 comes equipped with a host of advanced tech features, including a head-up display and a onboard cameras.
And while many hybrid cars sacrifice style for substance, the i8 strikes the perfect balance between form and function.
Is the BMW i8 electric?
The BMW i8 is not a fully electric car as it has a petrol engine as well as an electric motor. However, it is a plug-in hybrid car, which means that it can be plugged into an electrical outlet to charge the battery.
The i8 is powered by a 1.5-liter turbocharged three-cylinder engine and an electric motor.
The three-cylinder engine is located in the rear of the car and powers the rear wheels, while the electric motor is located in the front and powers the front wheels.
Together, these two power sources produce 420 lb-ft of torque and a combined 357 horsepower in the earlier models, and 369 horsepower in post-2018 models.
Is the BMW i8 a supercar?
The BMW i8 has all the hallmarks of a supercar, wrapped up in a package that is much more environmentally friendly than its gas-guzzling counterparts.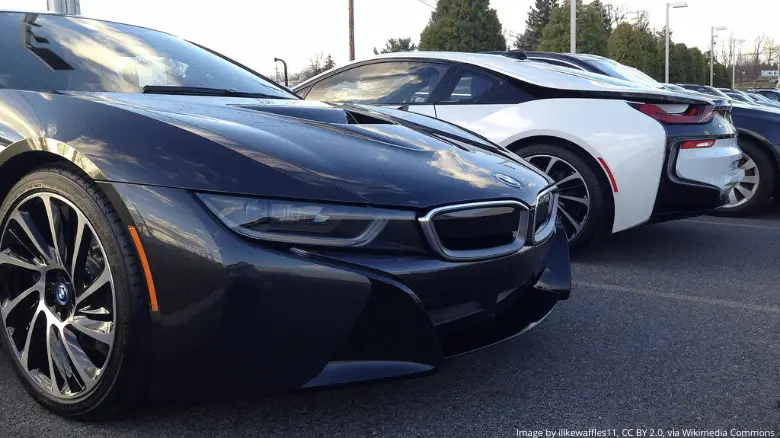 There is a lot of discussion around what makes a supercar, and the BMW i8 is often lauded as such.
And it's easy to see why. With its aggressive stance, alluring lines and futuristic features, the i8 looks like it came straight out of a science fiction movie.
And with modern BMW front-end styling proving quite controversial (the 4 Series even made our list of the ugliest cars ever built), it's refreshing to see the i8 with a reasonably sized grille.
But looks aren't everything – the i8 also packs a serious punch under the hood. And with its lightweight construction, it's safe to say the BMW i8 definitely has what it takes to be called a supercar, despite maybe not meeting all of the criteria.
Is the BMW i8 fast?
With its turbocharged engine combined with an electric motor, the i8 can sprint from 0 to 60 mph in just 4.4 seconds. Add in its advanced all-wheel drive system and lightweight carbon fiber construction, and it's clear that the i8 is built for speed.
Its top speed is electronically limited to 155 mph, but the i8 does produce blistering mid-range acceleration, leaving most other cars in its dust on a highway dash from 50 to 80 mph.
And it's not only straight-line speed that the i8 excels at – its sharp handling and agile chassis make it a joy to drive on twisty roads.
Did the BMW i8 sell well?
Despite over 20,000 being sold and being one of the best-selling cars of its kind, many consider the BMW i8 to be a commercial failure.
It was supposed to be the first mass-produced hybrid supercar, but high production costs meant that it was always going to be a niche product.
With a starting price of over $140,000, the i8 was never really going to be a car for the masses.
Added to that, the astonishing depreciation costs suffered within the first two years of driving it out of the showroom was enough to put many people off buying, with some models losing almost half of their value within 24 months.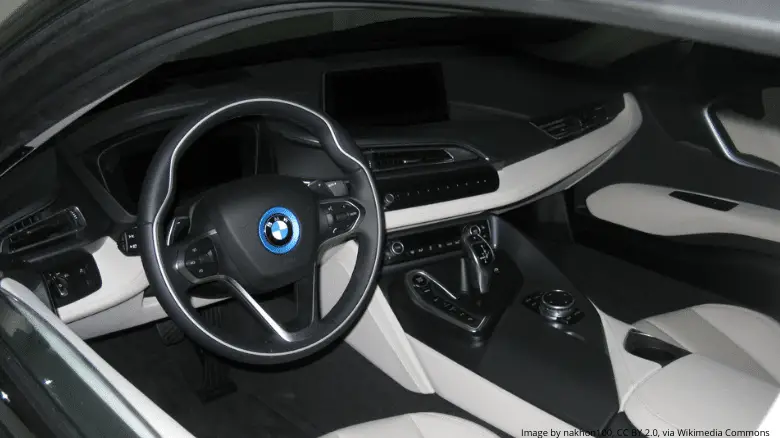 The i8 was discontinued in 2020, and BMW decided against replacing it. Unfortunately, this says all we need to know about how successful BMW's accountants considered it to be upon its demise.
But despite this, the BMW i8 has still managed to find a loyal following among driving enthusiasts.
So while the i8 might not have been the commercial success that BMW hoped for, it's still an extremely impressive car that was well ahead of its time.
When the BMW i8 was first introduced in 2014, it was heralded as a game-changer. Unfortunately, the reality didn't quite live up to the hype. While the i8 may have been ahead of its time, it ultimately failed to find its audience.
Will the BMW i8 appreciate?
The BMW i8 will not appreciate in the short term, and is actually more likely to continue depreciating. However, over the long term, the i8 will undoubtedly become a collectible car.
Hybrids are typically some of the worst performers when it comes to resale value, and the i8 is no different.
People who bought from new were stung with high depreciation costs, but the benefit of that is that the i8 is now more affordable than ever, although still out of reach for most people.
For anyone looking for a hybrid sports car, the i8 represents a great value proposition. It's fast, fun to drive, and relatively inexpensive to run day-to-day.
Is the BMW i8 a good investment?
The i8 is not a good investment for anyone looking to make a quick profit. For anyone interesting in buying an i8 purely as an investment, it's advisable to wait a few years to see how the market develops.
Here at The Car Investor, we always advise buying cars that you love and will enjoy driving. If you're interested in the i8 because you think it has the potential to appreciate, then our advice is to wait a little longer.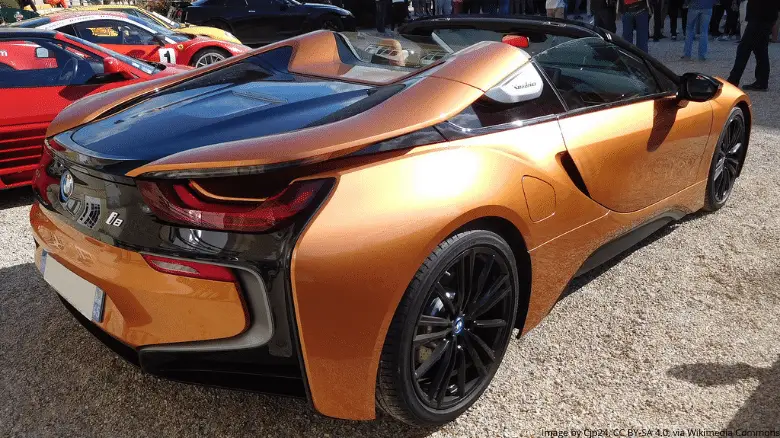 However, if you're simply looking for a hybrid sports car that's fun to drive, the i8 represents a brilliant opportunity.
If you're happy to be patient, values of the i8 will undeniably fall to more realistic and affordable levels over the coming decade. At that point, it will become a much more attractive proposition for anyone looking for an investable hybrid sports car.
But for now, we think the i8 is still too fresh to be considered investable.
The BMW i8's future classic potential
Just because it's not a car we'd currently invest in, doesn't mean the i8 doesn't have potential to become a future classic.
The i8 was a groundbreaking car in many ways, and its cutting-edge design is still turn heads today.
It's also a reminder that not every car that fails commercially will be destined to languish at the bottom of the used market forever.
There are plenty of examples of commercial flops that have gone on to be some of the most sought-after classics.
Let's take a closer look at the i8's future classic potential.
Rarity
As any car enthusiast knows, the rarer a car is, the more collectible it becomes over time.
While many at BMW will be happy with the 20,000+ models produced, it does make it one of the rarer BMWs sold over the last 20 years.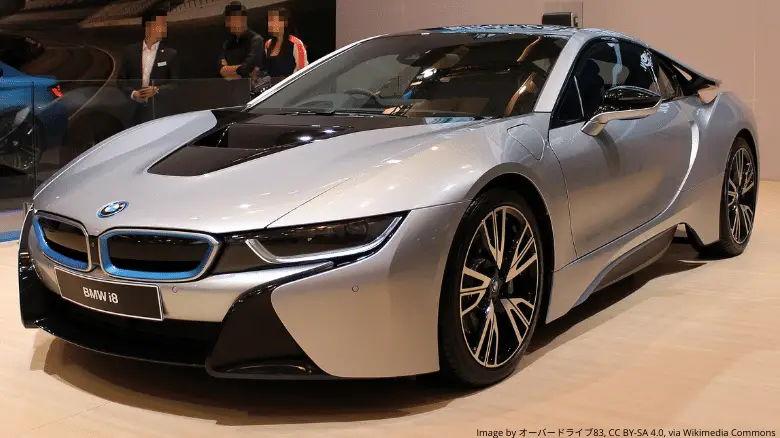 But it's far from the rarest car out there, and with the vast majority still likely to be on the road for the foreseeable future, it's not likely to be considered a truly rare car anytime soon.
Design & innovation
The BMW 'i' series as a whole has always been about pushing boundaries and being different. When the i8 was first introduced, its design was unlike anything else on the road.
The futuristic styling and unique proportions made it an instant head-turner, and it quickly became one of the most desirable cars among young people.
Its this unique design and groundbreaking technology that gives the i8 the best chance of becoming a future classic.
BMW entered an entire new space in the market with the i8, and the i series has become an important part of the company's identity ever since.
BMW i is now the company's electric sub-brand, and it's this focus on the future that makes the i series so important to the company.
The i8 signified the beginning of the end for supercars as we knew them, and it's being at the forefront of this monumental market-shift that will make it a valuable car in years to come.
Is it still fashionable?
Given that its design was so far ahead of its time when it was shown to the world in 2013, it would be hard to argue that the i8 is no longer fashionable.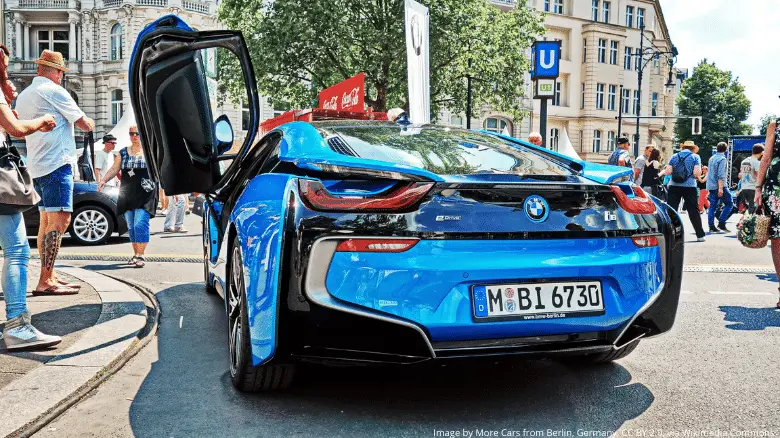 In fact, its futuristic styling has only become more popular in recent years. As the world around us changes and we become more accustomed to seeing electric cars on the roads, the i8's design seems even more ahead of its time.
It's this sense of style and timelessness that will ensure the i8 remains popular for years to come, and it's this that will help to make it a sought-after car in the future.
Is it expensive to run?
When it comes to cars, there are many factors to consider before making a purchase. In addition to the initial price tag, ongoing costs such as fuel, insurance, and maintenance can quickly add up.
For luxury carmakers such as BMW, these costs can be particularly high. However, that doesn't mean that driving a BMW is out of reach. The BMW i8 is a prime example of this. Although it still carries a hefty price tag to buy, the i8 is actually quite affordable to run.
Thanks to its hybrid powertrain, the i8 gets excellent fuel economy, and its low emissions mean that it falls into a lower tax bracket in many countries.
Of course, it still contains BMW technology and parts which can be costly to repair and replace, but when compared to other luxury cars in its bracket, the i8 is actually reasonably affordable to maintain.
What does the future hold?
The BMW i8 is a truly unique car. It's rare, it's stylish, and it's packed full of cutting-edge technology.
It's a car that has already made its mark on history. As one of the first supercars with an electric motor, it set a new standard for what's possible in this space.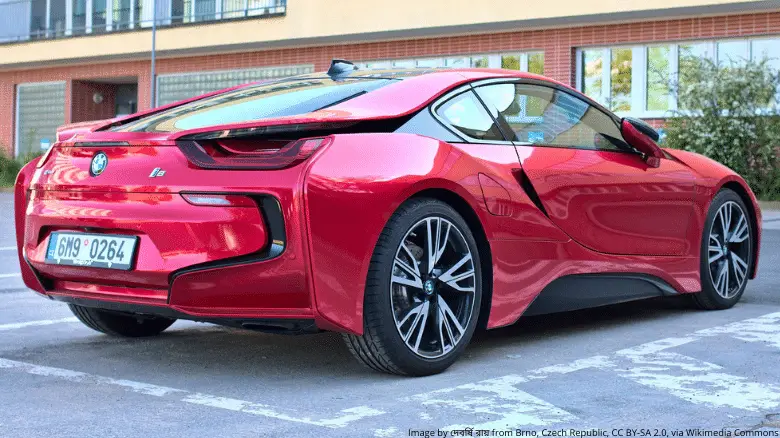 Its unique design, which was years ahead of its time, has gone some way to inspiring a new generation of carmakers, even if it didn't quite take the market by storm as BMW would have hoped.
The i8's production run may have come to an end, but the legacy of this groundbreaking car is sure to live on for many years to come.
The BMW i8 is a future classic in the making, but there's plenty of time to go until it starts making sense as an investment.