The DB9 was the first Aston Martin to be produced at the company's Gaydon facility in the UK, and was the flagship successor to the ever-popular and successful DB7.

Being a successor, most expected the car to be named the DB8, however Aston Martin decided against sequential numbering as they wanted it to be clear how far their newest model had evolved. The DB9 really was an all-new, totally modern British sports car.

Many Astons of old have seen prices explode in the 21st century, but DB7 values remained stagnant for a number of years before eventually starting to rise. So will the Aston Martin DB9 appreciate?

The Aston Martin DB9 will undoubtedly appreciate in time, but there are a number of years to go yet before we start seeing any meaningful increase in values. The rarest variants have the best chance of appreciating.

So the DB9 still has a while to go before it starts appreciating, but is it worth buying now, and will it be a future classic?
Is the Aston Martin DB9 a supercar?
Whilst the Aston Martin DB9 has many of the features of a supercar, it's actually considered a luxury sports car thanks to its balanced setup and day-to-day usability.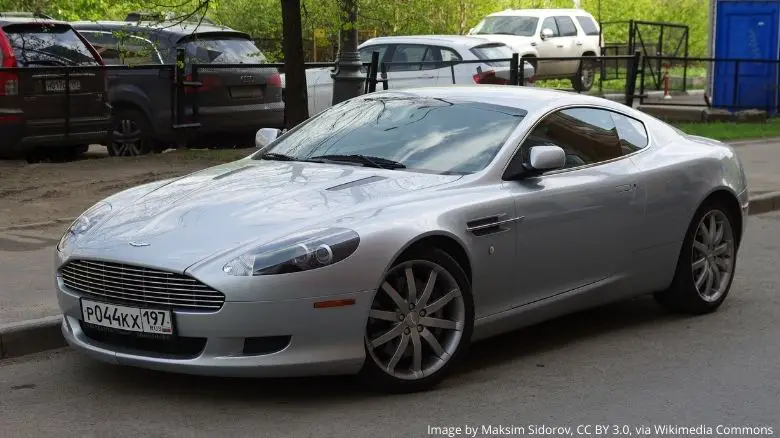 Whether a car fits into the category known as 'supercars' is subjective, but they usually involve the following elements:
High performance (usually over 500 horsepower)
Extremely rare
Position of the engine (usually mid-engined)
High price
The DB9 certainly has great performance and was very expensive to buy, but most would argue that it's more of a grand tourer than a typical supercar.

The DB9 is a great blend of power, beauty, and practicality.
It's also usable as an everyday car, with space for luggage and rear seats (although typically small).

How fast is an Aston Martin DB9?
The DB9 is powered by a 5.9l V12 and will reach 60 mph in 4.6 seconds, with a top speed of 183 mph.

The early model's front-engined, naturally aspirated V12 produced 450bhp. Later variants were able to produce up to 510bhp, and the DB9 GT released in 2016 had a whopping 540bhp.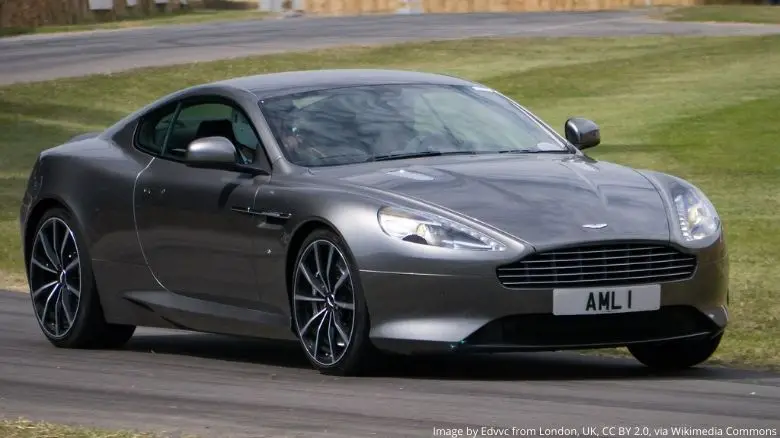 The power is laid down through a rear-wheel drive configuration, and the V12 is mated to either a 6-speed manual or 6-speed Touchtronic automatic gearbox.
Is the Aston Martin DB9 reliable?
The DB9 is surprisingly reliable for an Aston Martin. These cars are capable of covering high mileage, and the engine is bulletproof when well-maintained.

Despite Aston Martin's reputation for poor reliability, the DB9 has proven to be an extremely reliable car when it's looked after. In fact, it's one of the most reliable exotic cars from this era.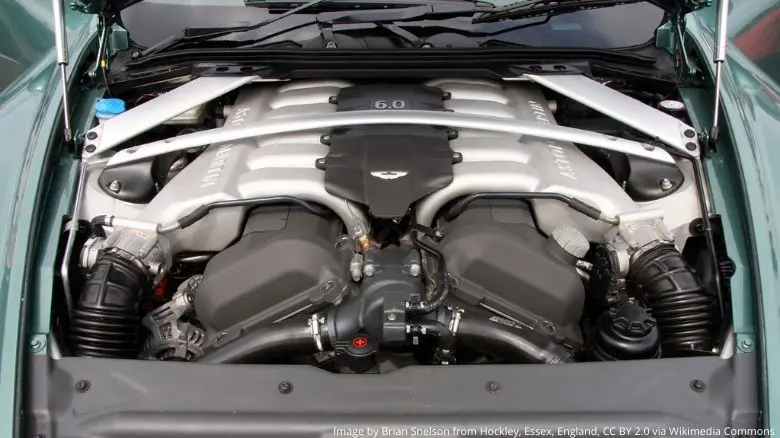 As with any car there are certain issues to look out for, but on the whole it's a great choice if you're looking for a dependable luxury sports car.

The main problems to keep an eye out for are:
Clutch issues
Electrical issues
Interior wear
But just because a car is reliable doesn't mean it's cheap to run. Aston Martins are still costly to maintain and to fix when things go wrong.

See our full guide to Aston Martin Reliability and maintenance costs.

If you're looking to buy a DB9 it's worth getting a professional inspection before making any sort of commitment to purchase. It can be a costly mistake to buy one in need of TLC.
How many Aston Martin DB9s are there?
Over 16,500 Aston Martin DB9s were built during its 12 year production run.

The DB9 was an immediate hit for Aston Martin, with Top Gear famously gifting it its own fridge in the days of the 'cool wall'.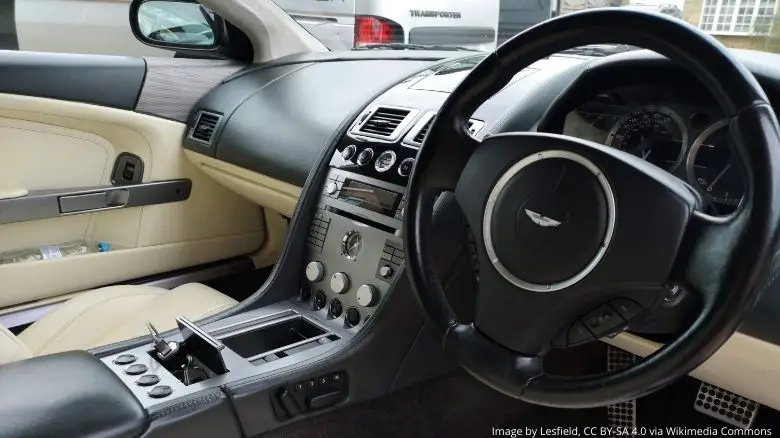 It was around the turn of the century, and subsequently the release of the DB9, that helped Aston Martin increase their annual production numbers to over 1,000 per annum, where they have remained ever since.

It's widely agreed that the manual version of the DB9, and particularly the convertible version (known as the 'Volante'), is especially sought-after by car collectors due to its rarity.

By the time production ended in 2016, the DB9 had become the most popular DB car ever. Unsurprising, then, that it wasn't long before we saw its successor, the DB11.

Will the Aston Martin DB9 increase in value?
Eventually the DB9 will increase in value, although it's likely to take some time. The car had a long production run and a relatively large number were produced (for an Aston Martin).

The DB9 was priced between £125,000 and £140,000 from new ($170,000 to $215,000 in the USA), and today an early DB9 in decent condition will only cost you £28,000 to £40,000 ($40,000 to $55,000 in the USA).

This DB9 provides amazing value for a car that many consider to be one of Aston Martin's greatest ever. Older cars are nearing the bottom of their depreciation curve, although prices have continued to fall in recent years.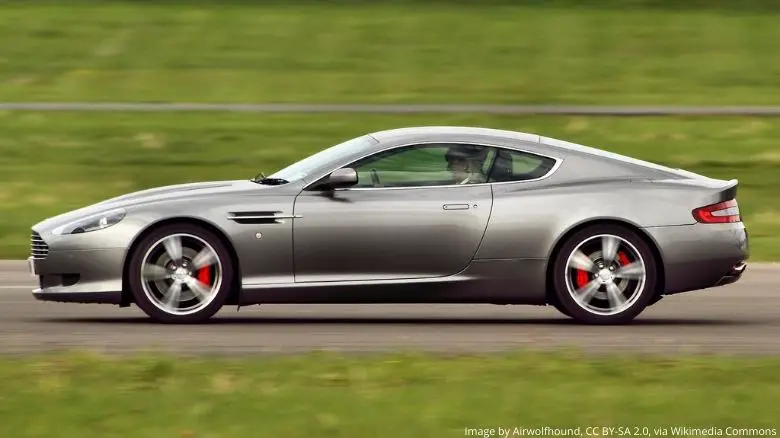 That's not great news for current owners looking to sell, but it does mean there's a bargain to be had for those enthusiasts who have always wanted to own an Aston.
In today's market there are even some DB9 examples that are cheaper than its little brother, the V8 Vantage.
It's typically at this time in a car's existence that the unloved models start dropping out of the market. When prices are so low the cars are often picked up by some who don't fully consider the ongoing costs of maintenance, and as such many examples start deteriorating.
As is often the way, the cars that are well cared for with regular maintenance and low mileage will eventually start to increase in value.
Is the DB9 a future classic?
Certain DB9 variants will become future classics. The rarest cars, such as the DB9 Volante, any example with a manual transmission, and special versions such as the GT, have the highest chance of becoming classics.

We all know how valuable older DB models have become, but they were produced in far smaller numbers than the DB9.

That's not to say that this model won't have classic status at some point in the future, although rarity is perhaps the most important factor that goes into deciding whether a car becomes a classic.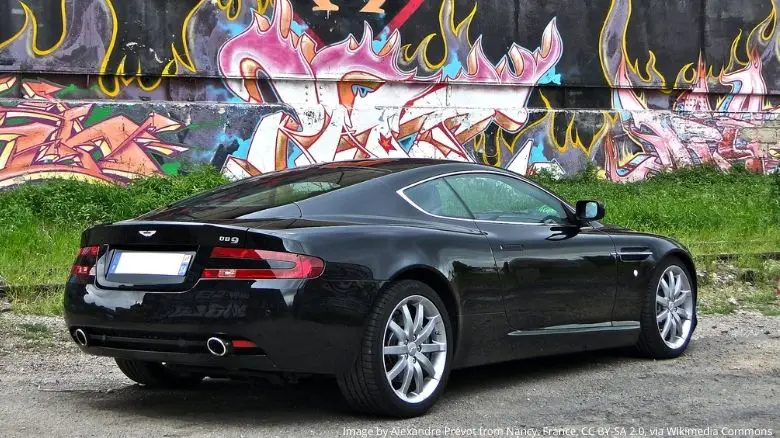 But the DB9 does meet certain other classic criteria; it was a game-changer for Aston Martin. It proved to be the car that kept the company afloat, pulled them through a turbulent time, and dragged them into the 21st century.

Most of the cars on the market will be to original factory spec, and the reliability of the engine works in its favor. The costs of Aston Martin servicing, maintenance and repairs works against it, however.
Is an Aston Martin DB9 a good investment?
Buying an Aston Martin DB9 purely as an investment is not a good option. Buying one to enjoy owning and driving is a better choice. It's likely to appreciate in time, but there will be maintenance costs to account for along the way.

Like so many modern classic cars, if you were to buy a DB9 purely for investment purposes with little interest in enjoying the car, there are better places to put your money.

But combine a passion for driving an exotic sports car with the potential to sell your car on for more than you paid for it in several years time, and suddenly it becomes an appealing proposition.

If you're looking for a quick return on investment we don't think values of the DB9 will climb quickly enough to justify the annual maintenance premiums you pay for owning such a car, but if you're looking longer-term then there's a reasonable case for buying one.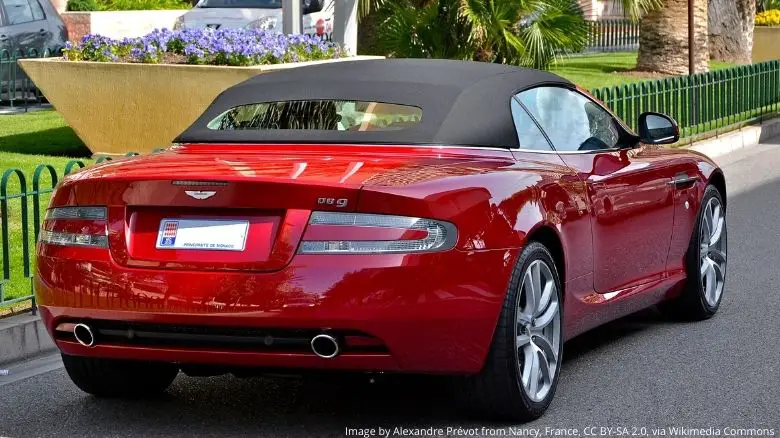 Our thoughts here are based on the earliest models which are starting to bottom out in value. Some of the later models still have plenty of depreciation to ride out before they start increasing in value again.

A Volante with a manual gearbox seems to be the holy grail, but they're seldom up for sale. If you're in the market for a DB9 and come across one of those, it's definitely worth a look.