You've got your eye on a BMW, but are worried about how much it will lose in value every month. Or maybe you like the idea of driving an Aston Martin, but fear its maintenance bills will be too high.
Our advice: consider putting your money into a car that will appreciate in value rather than depreciate. You could have years of depreciation-free motoring to come, as long as you pick the right model.
There are a handful of cars that will gain value over time. They're often older sports cars, but not always.
So to help you on your journey, we've taken a look at 11 examples of cars that appreciate in value:
Honda / Acura NSX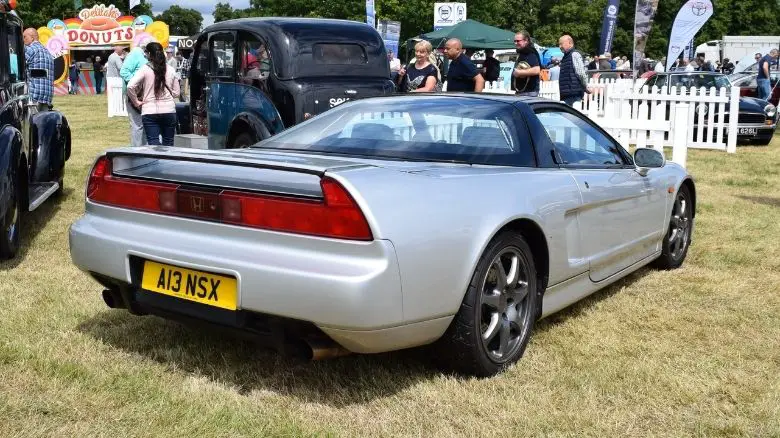 The original Honda NSX (marketed as the Acura NSX in North America) was a car with pure racing pedigree. It came with the sign-off of none other than F1 legend Ayrton Senna, and was designed to beat the European (read: Italian) supercars of the day at their own game.
But it wasn't purely power that Honda were focused on. They wanted a supercar that could be used everyday, as well as providing exhilarating performance and handling.
The NSX proved to be extremely popular throughout the 90s and into the 2000s, with a facelift in 2002 that removed the pop-up headlights (terrible decision).
Production was eventually discontinued in 2005, with the platform laying dormant until the not-so-successful second generation was launched in 2016.
These days values of the original NSX have been on the rise for a number of years, and continue to climb. It really was a piece of automotive perfection, and car enthusiasts all over the world know that.
Ford Mustang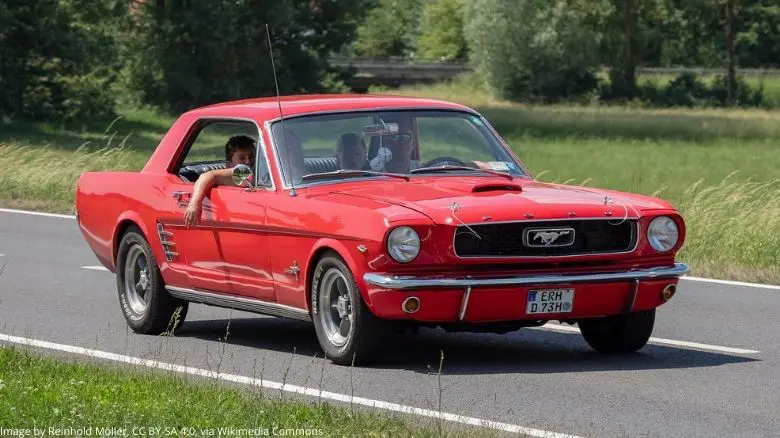 The Mustang is America's most famous car of all time, and definitely one of America's favourite muscle cars. With good reason, too. The first generation Mustang was launched in the 1960s, there have been a wide range of models and variations since.
If you're looking for a Mustang that appreciates, or at the very least holds its value, then the classics are generally a safe bet. 
But you'll need to take care at the bottom end of the market as some will be in need of a little tender, loving care. If a lot of work is needed, it could offset any potential gains in appreciation.
Over the 55+ years of production there have been a handful of Mustangs that have proven to be more collectible than others, such as the Boss 429 and Boss 302. Some Mustang values even stretch into the millions of dollars!
Mini Cooper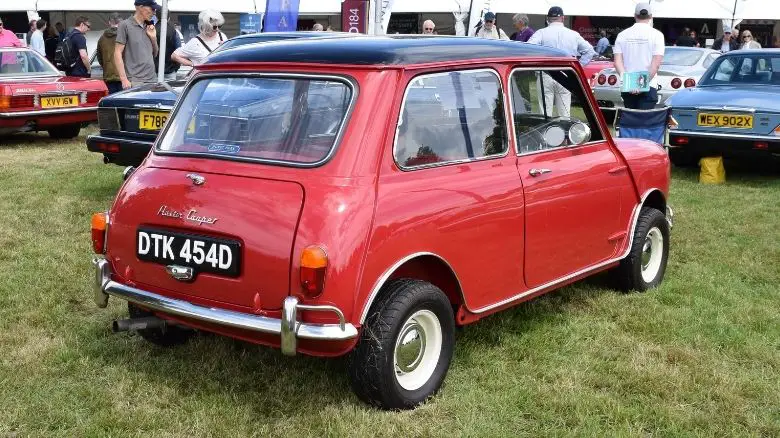 With nearly 40 years in production, the classic Mini Cooper is one that retained its fan base throughout the latter half of the 20th century, and continues to do so well into the 21st century.
The Mini Cooper became a cultural icon in post-war Britain and further afield. It was tiny, easy to own, didn't use much fuel, and most of all was great fun to drive.
Americans missed out on much of the original Mini hype thanks to their government's heavy-handed laws banning imported cars from foreign markets on safety grounds. Thankfully many can now get around that ban as the majority of cars are over 25 years old.
When the classic Mini Cooper went out of production in the year 2000 it was still as popular as ever, and even some of the BMW Mini Cooper and Cooper S models that were produced from 2001 onwards have the potential to increase in value.
If you're looking to buy a classic Mini Cooper now, it's very likely it will continue to rise in value. It's a great place to put your money, and provides a great ownership experience.
Volkswagen Golf GTI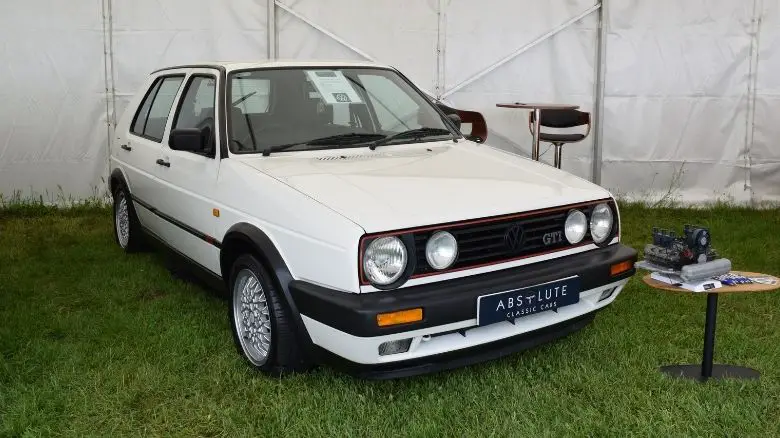 The original Golf GTI was launched in 1976, and although it wasn't the very first hot hatchback, it was certainly the one that made the world sit up and take notice.
On tight, windy roads its performance was a match for many supercars of the day, and its handling was akin to driving a go-kart. All of this, with space for your pals and some luggage in the back.
It's little wonder it became so popular, and today values of the Mk1 and Mk2 Golf GTI have been on the rise for some time.
Several years ago you could have picked one up for a bargain price, but well-maintained classic GTIs will continue to appreciate if they continue to be well cared for.
BMW 1M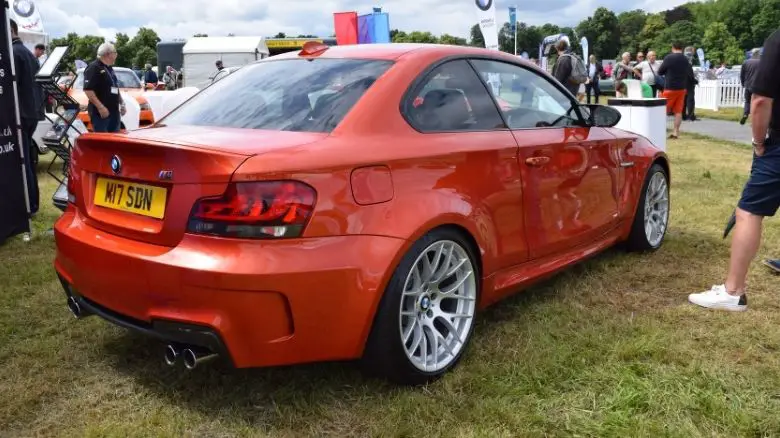 It's not often that new cars avoid depreciating straight from the forecourt, but the 1M did just that. And it wasn't long before they started creeping up in value.
OK, they weren't commanding astronomically more than BMW originally charged for them, but still. Avoiding the dreaded new car depreciation is impressive.
The main reason the 1M was able to do this was thanks to its limited run of only around 6,300 cars, combined with its well-renowned handling and impressive performance. The 1M is known for providing one of the best driving experiences around.
These days the 1M will set you back at least £10k ($14k) more than it would have done if you bought it from new in 2011 / 2012.
Porsche 944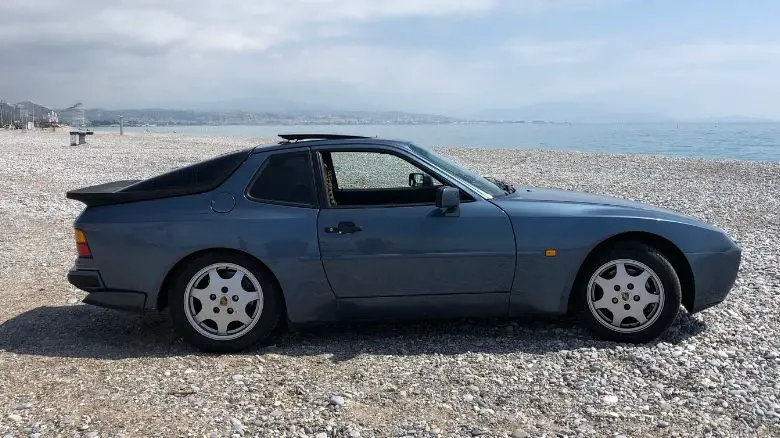 For many years the 944 was despised by Porsche purists, but it's now recognised as one of the most important cars in the marque's history.
The 944 had been extremely affordable throughout the 2000s and for much of the 2010s, with many falling into the wrong hands and eventually dropping out of the market, but in recent years it has seen rapid appreciation.
It's lightweight, small in comparison to today's cars, and offers an enjoyable ownership experience. It's largely considered reliable, and the majority of spare parts are still available.
Porsche released the 944 S2 in 1989 which was fitted with a 3l engine rather than the standard 2.5l, and today it's very much the one to go for.
Lancia Delta HF Integrale Evoluzione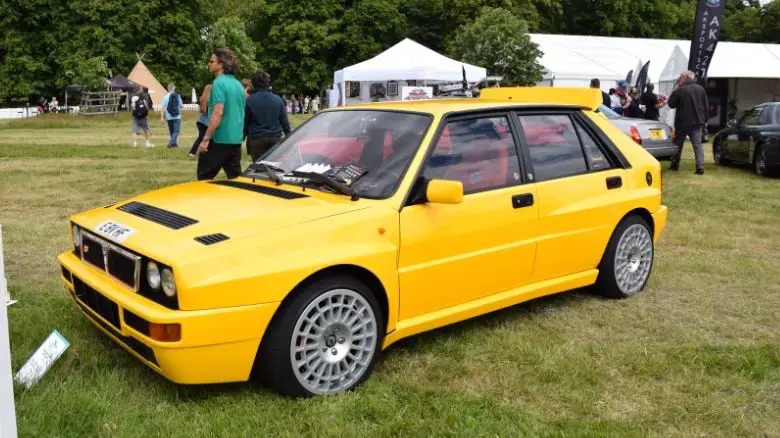 Any car with a rich history in rallying, as the Delta has, is bound to pique the curiosity of car enthusiasts and investors. And that's exactly what has happened with the Integrale and the S4 that came before it.
In fact, it was so successful at the World Rally Championships, that it's considered by many to be the best rally car ever built. Six back-to-back championship titles is testament to that.
The Evoluzione (or Evo) was first introduced in 1991, followed by the Evo II in 1993, which were to be the final rally-bred Deltas, despite the latter not actually competing in the World Rally Championship.
In recent years values of the Delta Evos have gone crazy. In some cases they've doubled, and in others they've tripled. So have you missed the boat with this one?
Not necessarily. There were so few Evo I and Evo II cars produced that their rarity will always command a huge premium. 
Added to that, many of them were modified by owners in years gone by, so there are even fewer original examples remaining. Originals will always fetch much more than their molested counterparts.
If you live in the USA you can now legally import a Delta as they're over 25 years old. Previously the US market missed out on the Delta madness, again thanks to the country's strict 'safety' laws.
Jaguar E-Type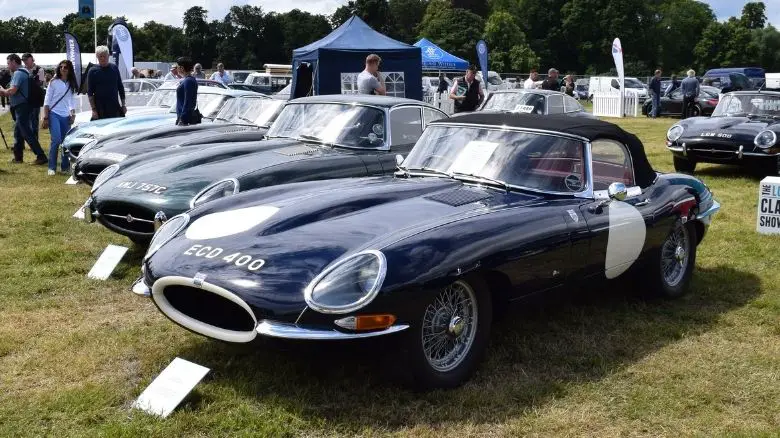 It's well known that the Jaguar E-Type (or Jaguar XK-E in North America) is considered one of the most beautiful and stylish cars ever produced, and perhaps Jaguar's most famous car. So it's unsurprising that values have been rising for some time.
Originally launched in 1961 and produced over the course of 14 years, the E-Type came in a number of guises. 
The earlier cars came with a 3.8l or 4.2l straight-six, whereas Series 3 cars produced between 1971 and 1974 were fitted with a 5.3l V12 producing 272 horsepower. Not bad for the era.
There were plenty produced and as such, in years gone by valuations have been varied. But on the whole, you can expect them to appreciate.
The earliest models are rarer and therefore more sought-after, but don't let that put you off buying a later model. There are also plenty of opportunities for restoration projects if you enjoy working on cars yourself; the E-Type is a popular barn find.
Honda S2000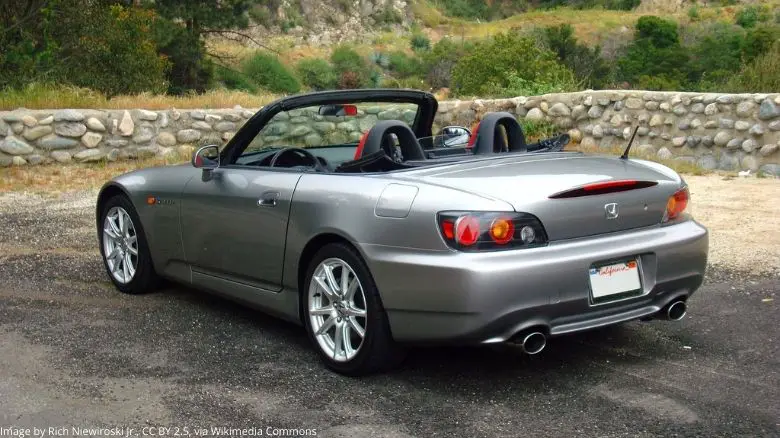 This superb two-seater Japanese roadster came onto our radars in concept car format in 1995, and went on to be released in 1999. It proved immensely popular throughout its 10 year production run, and has remained so ever since.
The early cars were fitted with a 2l 4-cylinder engine, which was upgraded to a 2.2l engine producing 237 horsepower in 2004. This was mated to a 6-speed manual gearbox, and the car had 50:50 weight distribution. You can see why it was popular.
Over 110,000 cars were built, but that hasn't stopped the S2000 gaining momentum in the used car market over the last decade. A reliable, fun, inexpensive sports car is always going to attract attention.
Porsche 911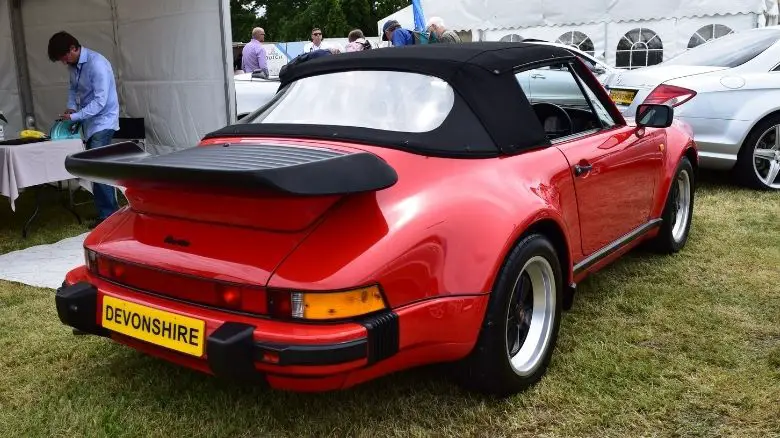 The 911 has been a favourite for many car enthusiasts for decades, and values of classic 911s have rocketed. But more modern 911s, even initially unloved models such as the 996, are also now getting in on the appreciation party.
In Porsche enthusiasts' eyes, the 911 is the perfect sports car. Suitable for all scenarios, and usable on a daily basis. There's a range of models to suit all, from the Carrera up to the Turbo, and even the special editions.
The 996 is a great way to get into Porsche ownership, and the 997 is also showing signs that it's hit the bottom of its depreciation curve already.
Land Rover Defender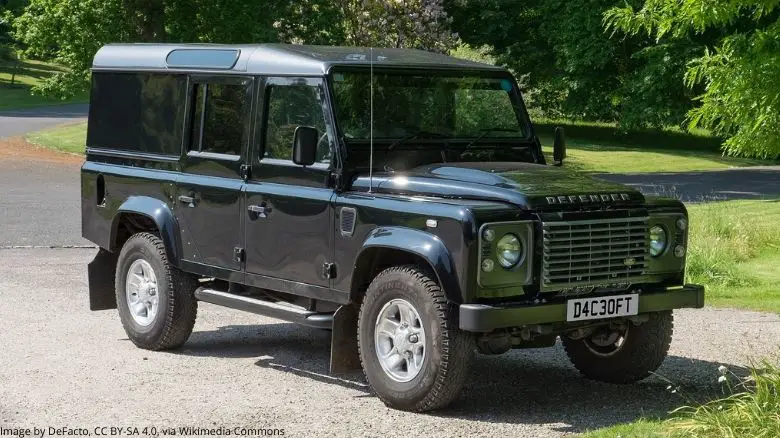 Every now and again, a car comes along that is the perfect tool for a particular job, making it very difficult for any other manufacturer to come in and take its market share. The original Land Rover Defender is one such car.
Ruralites, farmers, and even some city dwellers have revered the Defender for decades, praising its ruggedness, practicality, and ability to get the job done regardless of terrain.
When production was brought to a close in 2016 there was much fanfare and reminiscing, but its replacement wasn't brought to market until 2020. There was a gap that needed to be filled, and demand for the original was still high.
Even since the new model has been released, we've still seen the classic version appreciating in value. It's another one that's rare in the USA thanks to the importation laws, but many are now well over 25 years old.
It's an icon, but well and truly an off-road vehicle. If you want a Land Rover to use around town, we'd advise looking elsewhere!