Table of Contents
The Nissan 300ZX is a favorite with lovers of Japanese sports cars across the globe, but for a long time prices haven't reflected that enthusiasm.
When the original Z31 model was released in the early 1980's, it was considered a stylish car that was ahead of its time, but it was the introduction of the Z32 in 1989 that really made the car a legend.
Given the admiration and love that it enjoys, is a Nissan 300ZX a good investment?
The Nissan 300ZX is a good investment opportunity for anybody who wants an affordable way to get into the '90s Japanese classic car market. It offers supercar styling with ample performance, and is increasing in rarity with every year that passes.
So, let's take a closer look at the 300ZX; what it's like to own and drive, and why could it have what it takes to become a classic.
Nissan 300ZX background
Also known as the Fairlady Z in Japan, the 300ZX was targeted at the North American market. The Z31 was the third generation of Z-cars, that started with the 240Z back in 1969, so it had a lot to live up to.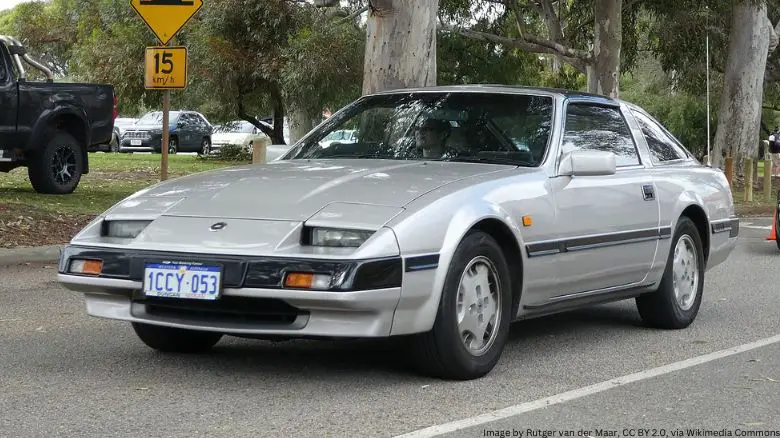 Like its predecessors, it offered affordable performance and good looks, along with creature comforts such as air conditioning and leather seats.
It enjoyed positive reviews and was a sales success throughout the 1980s, leading to the Z32's introduction in 1989; the model that we'll mainly be discussing today.
The Z32 300ZX was a quantum leap forward in terms of both design and technology. It was no longer a simple, lightweight sports car but could be considered a true performance car, challenging the likes of the Chevrolet Corvette in the US market.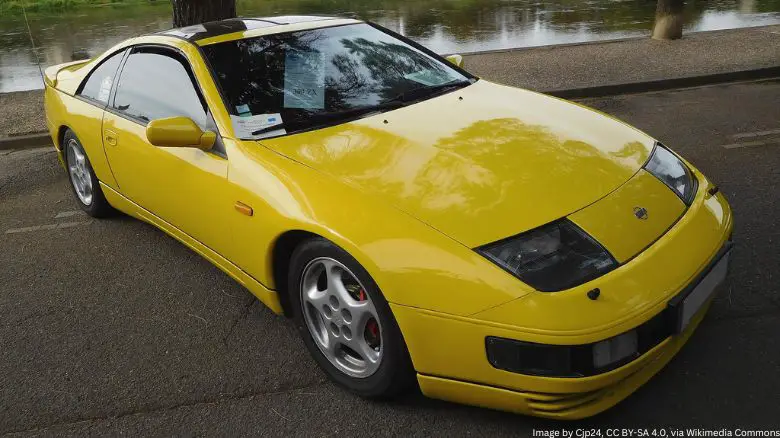 Not only could it blow your socks off with its power and sporty handling, but it could still take you on a long road trip in comfort. And what better way to enjoy a road trip than with the wind in your hair?
The 300ZX came in targa top (T-Top) and convertible forms, as well as the traditional hardtop (slicktop) configuration.
Despite being a reasonably heavy car, it still pulls extremely well and is happy to kick the tail out if you throw it into a corner too vigorously. The ride is comfortable and the cabin is spacious and well-appointed, with all the driver aids that you would expect from a car of this era.
The styling was radical for the time, with sharp angles and a silhouette that made it look like something from the European supercar stage, rather than a humble Nissan.
It was one of the first cars to utilize CAD to create its aerodynamic body, which helped it achieve a low drag coefficient of 0.31.
The 300ZX isn't a supercar, but it's a supercar beater when it comes to value for money versus performance and style.
Nissan 300ZX specs
Both the Z31 and Z32 came in a variety of different trim levels and specifications, so there's a lot to choose from if you're looking for a 300ZX.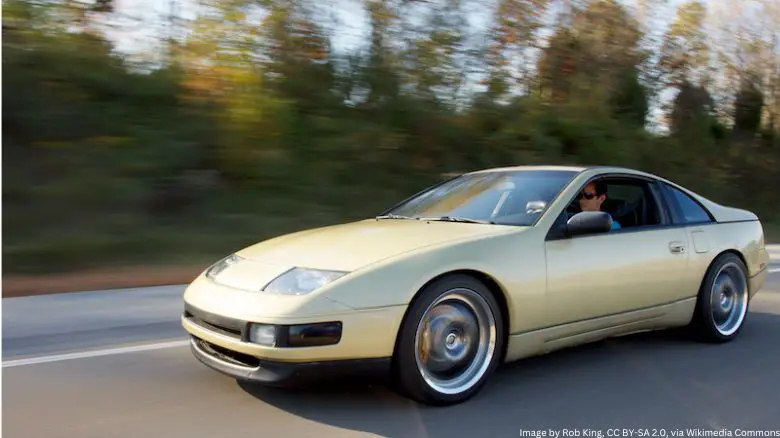 Both models came with a choice of 3l V6 engines. The former offering a naturally aspired option, along with a turbocharged option.
The Z32 300ZX, on the other hand, offered a twin-turbocharged variant as its range-topping model. This engine produced an impressive 300 bhp and 283lb ft of torque, with its power being sent to the rear wheels via a 5-speed manual or 4-speed automatic gearbox.
The 300ZX Twin-Turbo is still considered a fast car for its era, and will reach 60mph in under 6 seconds. It also has a top speed of 155 mph.
The Z32's naturally aspirated option served up 222 bhp, which some consider to be a little underpowered given the car's kerb weight, but is still a fun car to drive nonetheless.
Is the 300ZX rare?
Today, the 300ZX is a very rare car. Over the decades, many have fallen victim to accidents, poor maintenance, and rust, meaning the number remaining on the roads is a fraction of what it was in the '90s.
Originally, Nissan produced:
Z31: 329,900* Total (294,516 export, 35,384 domestic) *includes 200Z figures
Z32: 164,170 Total (99,286 export, 64,884 domestic)
The vast majority of exports were to the North American market, but Europe and Australia also received their own fair share.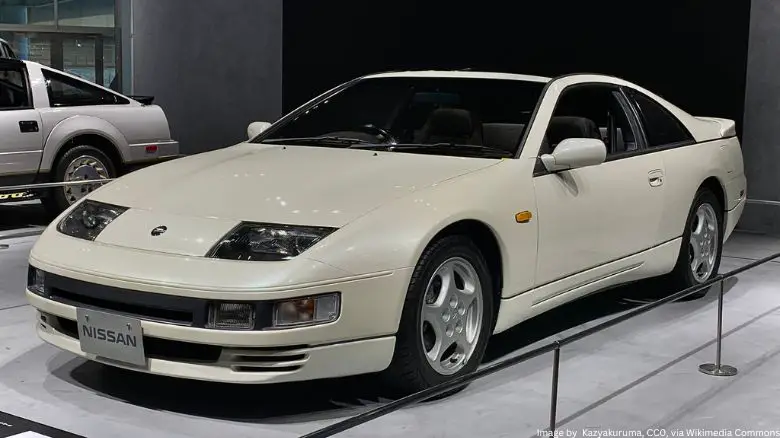 Those 300ZXs that were badged as Fairlady Zs and sold into the Japanese market are considered true JDM cars, and those that are over 25 years old can now be legally imported into the USA.
The Z32 300ZX was exported to the US until 1996, although it continued production in Japan until 2000.
It's not clear exactly how many are left on the roads today, but a study back in 2017 suggested there were 29,056 Z32s remaining in the US.
Although there are still tens of thousands still going strong, with every year that passes, the number gets smaller. And only around 20% of Z32 300ZXs that were exported to the US were Twin-Turbo models (18,274).
This makes the 300ZX (in particular, the Twin-Turbo) an increasingly desirable car, and as a result, prices have been slowly rising in recent years.
300ZX common problems
Like any sports car that's over 25 years old, the Nissan 300ZX has its fair share of common problems. These include:
Wiring harnesses becoming brittle and causing electrical issues
Rust on the chassis and under the battery tray
Fuel injector failure
PCV valve failure
T-Top leaks
Exhaust manifold warping
The 300ZX has a cramped engine bay that makes it challenging to work on, thus increasing the cost of any repairs that need to be carried out by a professional mechanic.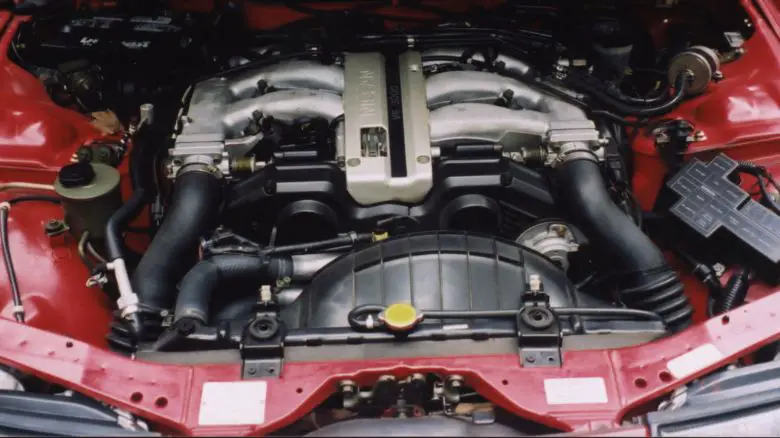 Back in the '90s it was a technically advanced car, but many of the features that made it such can now cause a headache when they go wrong. Examples of this include the all-wheel steering and adjustable suspension that were available on the Twin-Turbo Z32.
The main thing to remember is that, as with any older car, it's going to require some extra TLC to keep it running smoothly.
That said, a well-maintained 300ZX is still considered a reliable car. The engine is reliable when looked after, and will keep going to well over 200,000 miles if it's been taken good care of throughout its life.
Parts are readily available but can be a little pricey, so if you're able to carry out basic maintenance yourself, you'll save yourself some money in the long-run.
If you're wanting to buy a 300ZX as a project car, you'll have to be willing to invest some serious time and money into it to get it up to scratch. It's not the best project car for beginners.
Which is better, the Z31 or Z32?
The Z32 is definitely the most well-known of the 300ZX models, but the Z31 sold in far higher numbers.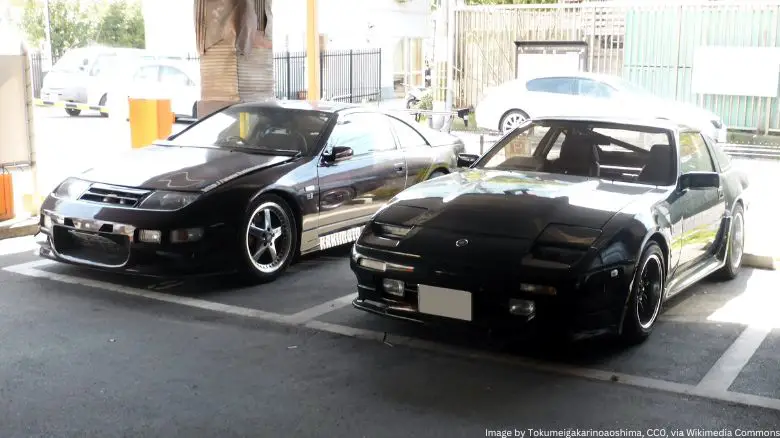 The truth is that being 'the best' is subjective. In the scenario we're looking at today (whether to buy a 300ZX as an investment), it's clear that being built in smaller numbers and being well-known gives an edge to the Z32.
Collectors are more likely to look at it favorably in the future if its legacy is already strong, and as a result, it's likely to hold or increase its value more in the long-run.
However, the Z32 is already more expensive to buy than the Z31, so for anybody looking to buy a classic car on a tight budget, the Z31 is going to be the better option.
You're also more likely to find a Z31 without modifications for a reasonable price, and its far less complicated to work on.
We believe that both the Z31 and Z32 have a place in the Nissan 300ZX hall of fame, but from our wholly unscientific perspective we would look for some of the following features if buying:
Z32 model
Twin Turbo
T-Top
Manual
Red paint
Of course, some of that criteria (especially the paint) is personal choice, but we believe that a combination of those features would give the best chance of finding a 300ZX that's going to be a good investment in the future.
Will the Nissan 300ZX be a future classic?
We've examined its performance, rarity, and common problems. But what about its future classic status? Let's take a closer look with the help of our future classic metrics to determine whether the 300ZX has what it takes.
Unique traits
The Z32 in particular has a handful of unique traits that make it stand out from the crowd. So, what makes the 300ZX special?
Supercar looks that helped to inspire a decade of true JDM classics
Excellent performance that holds up today, particularly from the Twin Turbo
'Z' car prowess; from a truly iconic series of cars
An excellent reputation on the track in the GTO and GTS categories, including finishing first in the GTS-1 class of the Le Mans 24 Hour race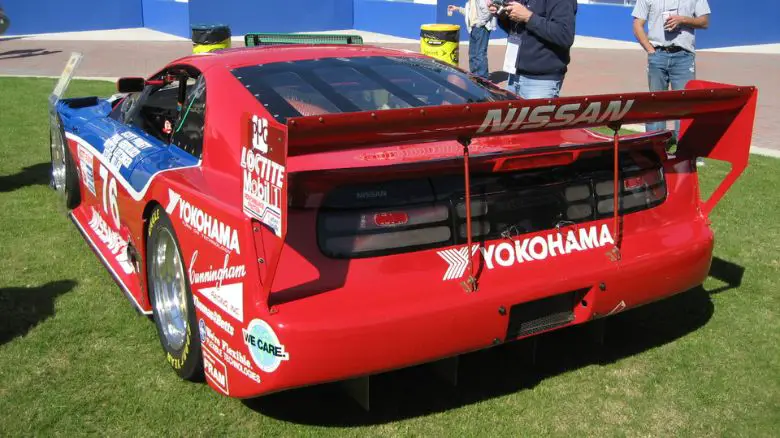 Is it still fashionable?
There's no denying that the 300ZX was a great looking car, and its looks have aged particularly well. You're sure to turn plenty of heads when driving one of these, even by today's standards.
'90s nostalgia is at an all-time high, and there's something about a widely stanced, wedge shaped sports car that makes it timeless. The 300ZX ticks all of those boxes.
It's a true bedroom poster hero car, and as such, it's still highly coveted by JDM enthusiasts in particular.
How expensive is it to run?
We've looked at the common problems that the 300ZX faces, and the most talked about issue among owners is how difficult it is to work on. We also have to take for granted that gas mileage will be terrible, of course.
This means it will be more expensive to run than many other JDM cars of its era, which may go some way to explaining why prices haven't increased as much as some other '90s Japanese legends.
But it is still a Nissan, and although it may be more expensive to run than a Honda, it will still be cheaper than many of its European sports car counterparts from the same period.
Originality
Being a favorite with JDM enthusiasts, many 300ZXs have been heavily modified over the years. This can be both a good and a bad thing (but mainly a bad thing).
On the one hand, it helps to keep the cars popular and relevant in the JDM scene, and means there's a huge aftermarket buzz surrounding the Z32.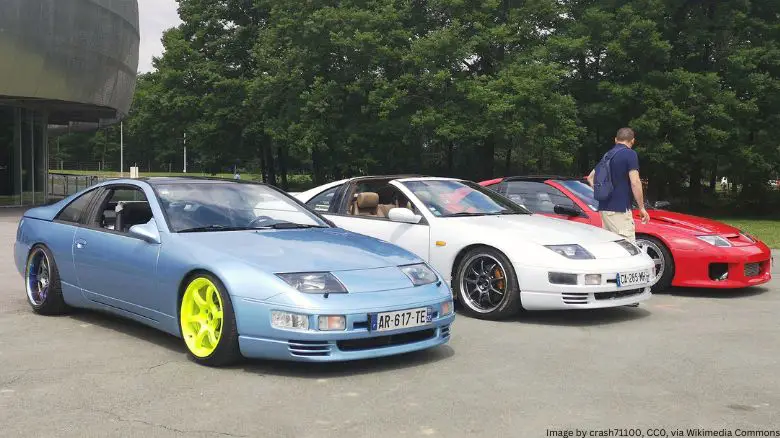 On the other hand, it can be difficult to find an original, unmodified 300ZX, which is something that collectors look for when investing in a modern classic.
Mods are the absolute enemy of anyone looking to invest in a classic car, and the 300ZX is no exception.
If you do find an original, low-mileage example, you're onto a winner. But be prepared to pay a premium for the privilege.
Cult following
While it is considered a JDM icon, the 300ZX doesn't have quite the same cult following as some other Japanese classics from the same era, such as the Toyota Supra and the Mazda RX-7.
However, the 'Z' car series as a whole is held in high regard by collectors and enthusiasts, and the 300ZX is a big part of its history. It paved the way for the successful 350Z and 370Z models that followed it in the 21st Century.
There will always be plenty of people out there who love the 300ZX, meaning an abundance of spares, support and expertise when it comes to owning one.
Will the 300ZX go up in value?
The Nissan 300ZX is sure to continue its upward trend in value as the market switches on to its potential as a true Japanese classic.
It's already starting to see some significant price increases, in particular low-mileage, original examples of the Z31. We think the Z32 will follow suit.
According to Hagerty, the Z31 appreciated by 71.7% between 2020 and 2021, while the Z32 increased in value by 27.7%
However, it's important to remember that prices are still relatively low compared to other JDM classics, and the Z31 in particular is a very affordable entry point into the world of Japanese classic cars.
Do we think the 300ZX will reach the extravagant valuations that the likes of the Supra and RX-7 are reaching? Probably not. But it still has the potential to offer some tasty returns, nonetheless.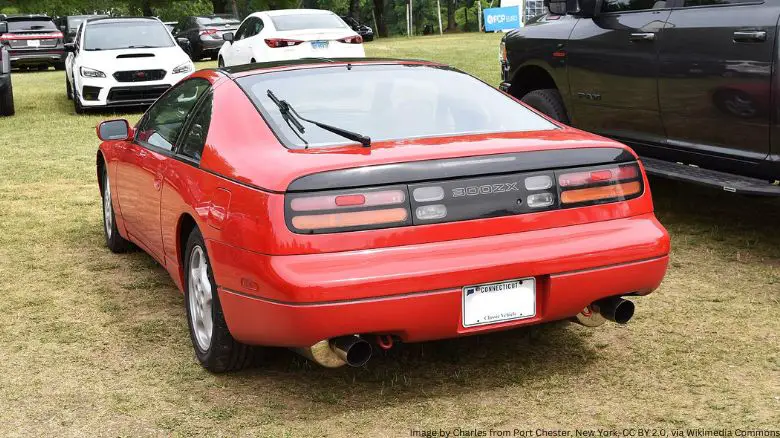 Will the Nissan 300ZX become a classic?
The Nissan 300ZX is destined to be a future classic. In fact, it's already considered a modern classic. Its sporty design, impressive performance, and increasing rarity all add up to make it a desirable car for collectors and enthusiasts alike.
We love the 300ZX here at The Car Investor, particularly the way it looks. It's not the easiest car to own or maintain, but it's definitely got all the ingredients of a rewarding car to drive and take pride in.
If you're considering buying one, we'd recommend a Twin-Turbo. A '95 or '96 model if you can find one, and as original as possible. It's the rarest, the most rewarding to own and drive, and is likely to offer the biggest investment returns in the long-run.
The difficult maintenance, and lack of originality mean it's not the perfect investment for everyone, but if you're looking for a fun, stylish and fast car to enjoy now, with the potential to make some money down the line, the 300ZX is definitely worth considering.
What do you think? Is the Nissan 300ZX a good investment? Let us know in the comments below!
The Car Investor's Future Classic Rating: 4/5