Table of Contents
With the recovery from the recent global turmoil now well underway, many classic car enthusiasts are thinking about the best cars to invest in for 2022.
With an uncertain economy it can be difficult to know where your best bet is for future financial security, but investing in cars isn't always about cold, hard cash. For a car enthusiast, the pleasure of owning a car that has a special place in history can be just as rewarding as any financial return.
Last year was a bumper year for the classic car market, and the market as a whole is predicted to continue its growth in 2022. Affordable classics in particular are seeing a resurgence.
Thankfully, we believe you can own, enjoy, and make money with classic cars if you know what makes a car appreciate in value, and there are future classics to suit every budget.
This year we've done the hard work for you. Here is a list of the best cars investment cars for 2022:
BMW E92 M3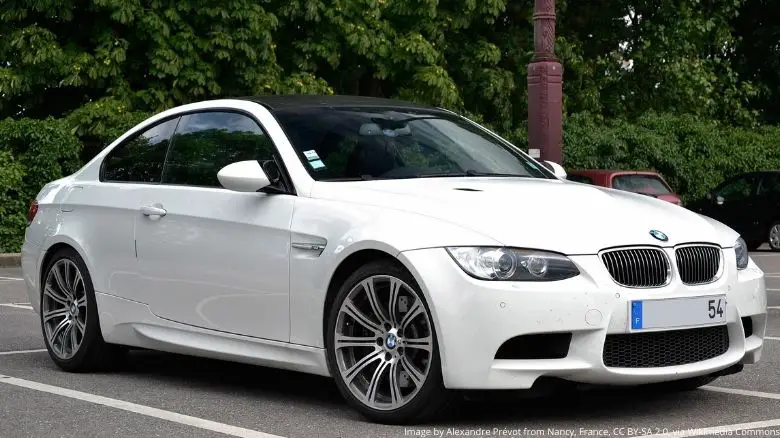 Price Range: 🇺🇸 $21k-$55k 🇬🇧 £16k-£32k
The BMW M3 has always been the top dog in the high-performance coupe market, and the E92 M3 was no exception. It is a perfect combination of power, speed, comfort and looks, with sublime handling to boot.
The naturally aspirated V8 engine pushes out 420 horsepower, and was the only V8 ever to be fitted to an M3 making it even more desirable in collectors' eyes.
Along with the V10-powered E60 M5 and E63 M6 of the same generation, the E92 M3 is one of the last cars from BMW's glory days, before environmental regulations spelt the end for naturally aspirated, high-revving engines.
We'll certainly never see anything like it again in the M range, and with values of its predecessor, the E46 M3, now well and truly on the way up, it's no wonder the E92 is tipped to be a future classic.
If you can get your hands on an E92 M3 in good condition, it is likely to be a sound investment well into the future.
And we're not forgetting the four-door E90 or the convertible E93 M3s either, because they're fitted with the same S65 V8 engine and are sure to be future classics too!
Mini Cooper R50 / R53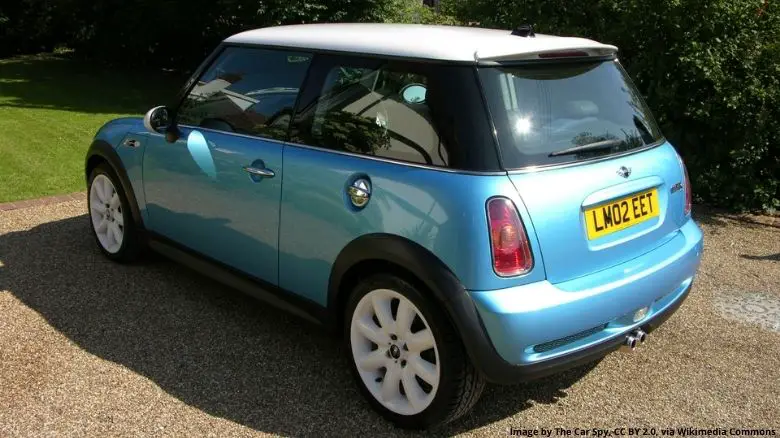 Price Range: 🇺🇸 $4k-$7k 🇬🇧 £2k-£5k
The original Mini Cooper was always destined to become a classic as soon as production finished, but BMW's revitilization of the marque with the new R50 model in 2000 sparked a new generation of Mini fans.
The unique styling included several nods to the original Mini, and its go-kart like handling made it a hit with enthusiasts the world over.
While the earliest R50s are already becoming extremely sought-after, the R53 Mini Cooper S is another rare, early model that has always proven popular with those who want a little more performance from their Mini, thanks to its supercharged engine.
Despite many Mini fans being concerned when the German carmaker took over, the 'new' Mini was quickly established as a worthy successor to the much-loved original. A strong following has been built as a result, which cements its position as a future classic in our eyes.
What's more, it's an entirely usable classic that inspired a whole new generation of high-end hatchbacks. Valuations of early BMW Minis will undoubtedly climb in the years ahead.
Aston Martin V8 Vantage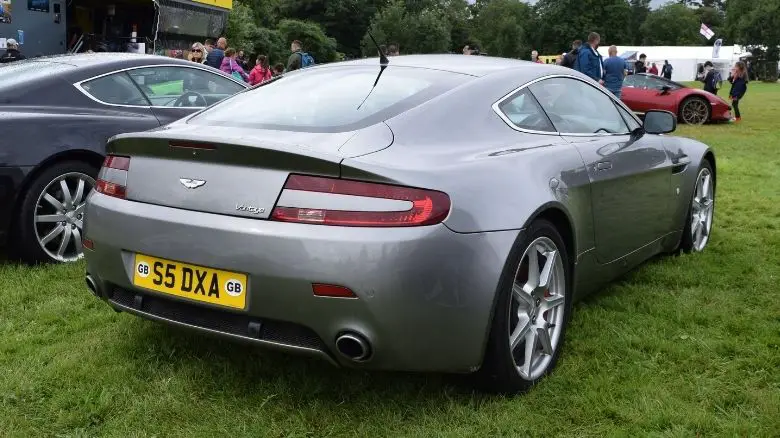 Price Range: 🇺🇸 $45k-$60k 🇬🇧 £30k-£46k
The 'baby Aston' has been a firm favorite among enthusiasts ever since it was first released in 2005. It may have lacked the presence of some of its bigger brothers, but it was no less capable.
The fantastic exhaust note, stunning looks, and purist sports car nature of the Vantage have all helped it to become one of the most desirable Aston Martins in recent memory.
Despite this, prices dropped so low for a number of years that they became almost affordable. For many it was a choice between a new executive sedan or one of the most prestigious marques in the world.
For some who chose the bargain Aston, what they didn't factor in was the cost of ownership. Parts and servicing are not cheap, which has led to some examples being neglected.
But the days of 'cheap' V8 Vantages are now almost behind us, and values are on the up again as collectors wake up to the V8 Vantage's potential.
The V8 Vantage is undoubtedly going to continue rising in value over the next few years, and despite its seemingly scary ownership costs, many owners consider it to be one of the most reliable Aston Martins ever produced.
What better excuse to get behind the wheel of a British sports car icon?
Chevrolet Corvette C4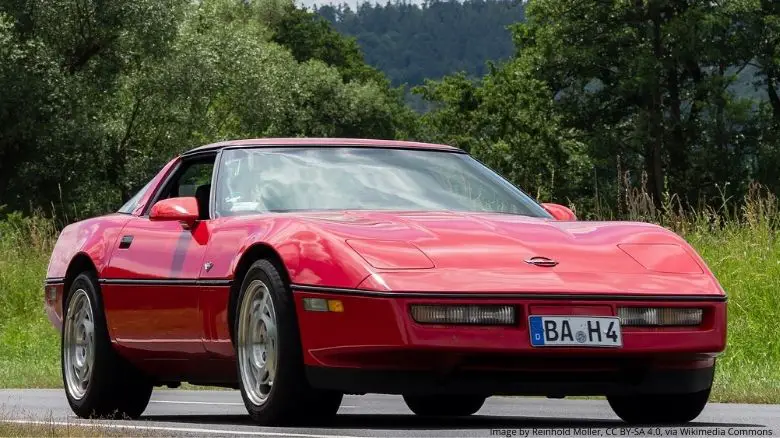 Price Range: 🇺🇸 $9k-$45k 🇬🇧 £14k-£30k
The Corvette has always been one of the best ways to get yourself behind the wheel of a classic American sports car without spending a fortune.
The C4 was launched in 1984 as a replacement for the aging C3, and production lasted for a whopping 12 years. Although it underwent plenty of changes over the years, it always featured a sizeable 5.7l V8, as any beefy American sports car should.
From a car that started off with 230 horsepower in 1984, the Corvette really came into its own in the '90s when it received some serious performance upgrades. The 'LT1' V8 was introduced in 1991 and produced 300 horsepower, along with the even more powerful, 330 horsepower, 'LT4' engine in 1995.
But it was perhaps Chevrolet's collaboration with British manufacturer Lotus that really set the C4 apart from the rest. The resulting ZR-1 model featured a Lotus-designed 'LT5' V8 that produced 375 horsepower, giving it the performance to compete with the exotic supercars of its era.
ZR-1 models built after 1993 produced an even more ludicrous 405 horsepower.
And the C4 wasn't like any American sports car that had gone before it. General Motors was determined to get the handling right to compete with European sports cars, and it largely succeeded.
American power and European-esque handling; what more could we ask for?
It's for these reasons that the Corvette C4 is often considered one of the most underrated American sports cars of all time, and we still think it offers a bargain in whichever guise you choose.
With many already calling it a classic, values surely still have a way to go in 2022 and beyond.
Land Rover Discovery Series 1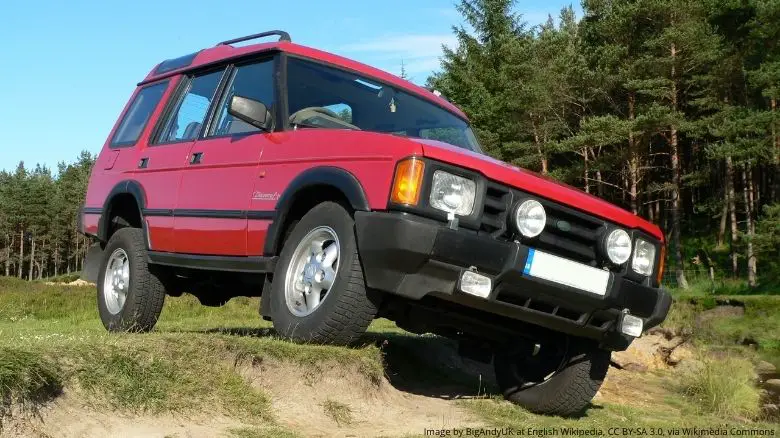 Price Range: 🇺🇸 $12k-$18k 🇬🇧 £5k-£8k
It's not always sports cars, supercars, and hot-hatches that appreciate in value. Sometimes off-roaders can start picking up some serious traction in the classic car market too.
With classic Range Rover and Defender prices already well on their way up, the original Discovery is often one that goes under the radar. And current valuations confirm that.
The original Discovery was launched in 1989 and was one of the first off-road vehicles to double-up as a family-friendly road car, influencing the ever-popular 4×4 market we've come to know and love today (or loathe, depending on your views).
Although it was replaced by the Discovery 2 in 1998, the original Discovery is still a popular choice for off-road enthusiasts. It's highly practical and the retro styling looks great today. It still offers excellent value for money when compared to other classic off-roaders.
Don't be surprised if the Discovery starts picking up some steam in 2022, the 'future classic' signs have been there for a while now. If Land Rover's other classic models are anything to go by, it won't be long before valuations really take off.
Mazda MX-5 / Miata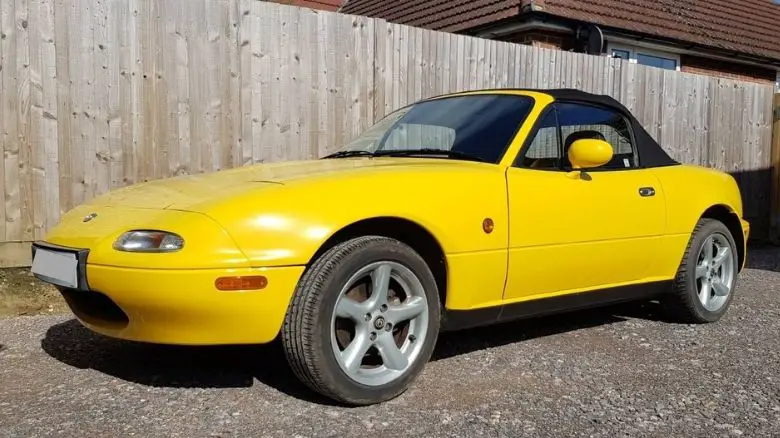 Price Range: 🇺🇸 $5k-$14k 🇬🇧 £3k-£7k
Car enthusiasts have long understood that the MX-5 / Miata is one of the most influential and fun cars money could buy.
It's so popular, in fact, that it has become the world's best selling two-seater convertible, with well over a million units shifted since its launch in 1989.
And it's for that reason that this Japanese roadster has always been affordable in the second-hand market; there have always been so many examples to choose from.
But the tide is changing, and with prices of the original 'NA' MX-5 having risen gradually over the last three years, 2021 saw a sharp jump in valuations.
Despite being incredibly reliable, these cars have never handled the elements well. Rust is a killer of NA MX-5s, and as a result demand is now really starting to outstrip supply.
But if you've always lusted after the car that changed everything in the roadster market, it's not too late in 2022. Affordable models can be found, but not for much longer.
Ferrari 458 Italia
Price Range: 🇺🇸 $190k-$300k 🇬🇧 £130k-£200k
If a stereotypical red Ferrari is your idea of heaven, it doesn't come much better than a 458 Italia.
Launched in 2009 to replace the aging F430, the Italia boasted a 4.5l V8 that produced 562 horsepower.
Despite being succeeded by the 488 in 2015, it's the 458 that's now peaking the interest of investors who are showing a preference for the naturally aspirated engine in the 458 over the turbocharged 488.
A stunningly beautiful car, the 458 is also an incredibly capable driver's machine and is considered one of Ferrari's best road cars in recent times.
Along with the Italia coupe, Ferrari also offered the convertible 458 Spyder, and a series of limited run specials; the Speciale, the Speciale A, and the Challenge.
Of course, this is still a Ferrari, so whichever model you choose prices are not exactly 'affordable'. But if you're in the market for an Italian supercar and don't like the thought of crippling depreciation, the 458 Italia is a great bet.
BMW Z3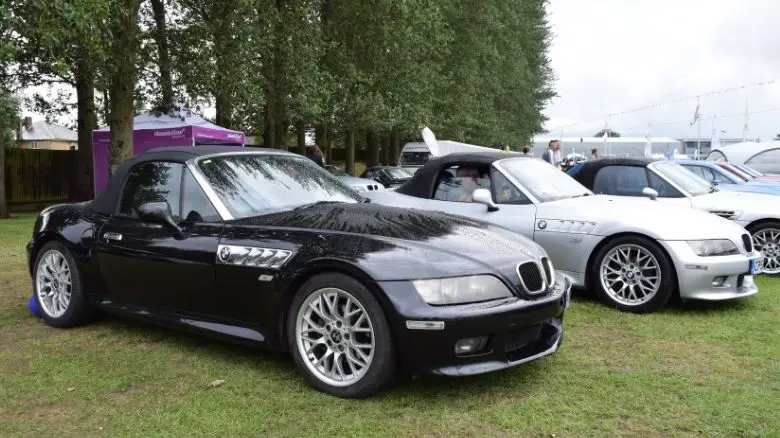 Price Range: 🇺🇸 $6k-$16k 🇬🇧 £2k-£10k
The '90s was all about the roadster, and there was no finer example from an executive manufacturer than the BMW Z3. Sleek, sexy, and affordable, it was the perfect car for cruising in style.
The Z3 was built in its thousands and available in a variety of trim levels, from the basic 1.9l to the high-powered M Roadster, making it perfect for a wide range of buyers. But these days, pristine examples are becoming harder and harder to find.
Values of the Z3 have been flat for a number of years, but with surges in the most desirable Z3M models, the rest of the range is picking up as well.
Now is a great time for those wanting a slice of the roadster scene without breaking their bank balance, because these classic BMW roadsters are still extremely affordable cars to buy.
We first tipped the Z3 to become a future classic back in 2019, and as we reach 2022 it looks like time might be running out to pick up an affordable, well cared-for example.
Porsche 968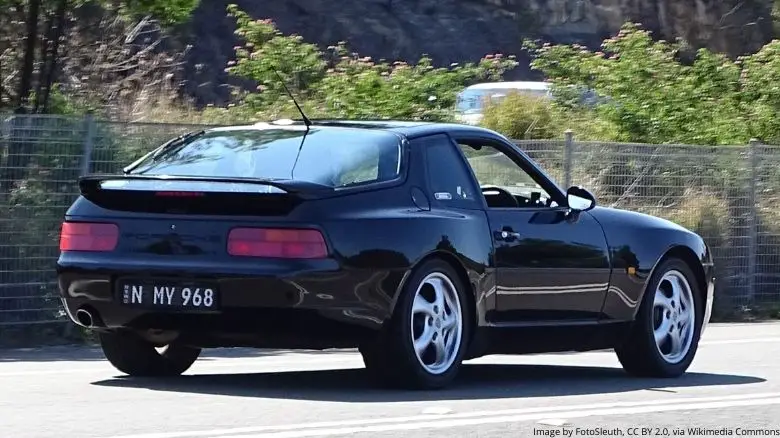 Price Range: 🇺🇸 $23k-$50k 🇬🇧 £15k-£40k
At first glance it might appear that the 968 was always a bit of an odd-ball Porsche. It was launched in 1992 as a replacement for the 944, but never quite reached the heights of its predecessor.
But looking back it's difficult to see why it didn't sell. Fewer than 13,000 examples of the 968 were built before production ended in 1995, making it significantly rarer than the 944 and 924 that came before it.
Despite its initial unpopularity, it looked great, handled brilliantly, and had more power than those that came before it.
It featured a 3l inline-four engine that produced 236 horsepower, enabling it to reach 60mph in around six seconds. While it's no slouch, by the time the 968 went out of production a whole host of high-performance Japanese competitors had entered the market, leaving the 968 looking a little underwhelming.
But head-to-head performance stats of classic cars aren't as relevant as they were at the time of launch, and these days the 968 is finally starting to gain the respect it deserves as a classic. Values have slowly been creeping up over the last few years as a result.
But we predict they'll really start picking up traction into 2022 and beyond, as more and more people recognise the 968 as a great opportunity to own a classic Porsche without spending a fortune.
Nissan 300ZX (Z32)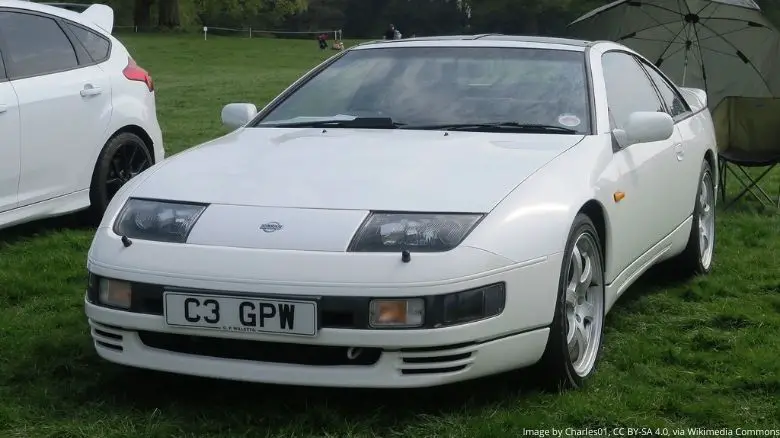 Price Range: 🇺🇸 $13k-$28k 🇬🇧 £8k-£18k
Over the last decade, the classic car market's interest in Japanese cars has grown enormously. Nissan 'Z' cars are a prime example of this, and at first glance the 300ZX has all the ingredients to warrant its place as a future classic.
There was a choice of body-styles, transmissions, and engine options to pick from, with the 3l V6 twin-turbo being the cream of the crop.
But it's not just performance that makes these cars so desirable, it's also the timeless retro looks and high build quality. What could be better than jumping in your T-top on a sunny day and hitting the open road?!!
It's a true Playstation-generation car, and the 'Z' car fan-base is one of the biggest, most loyal and most enthusiastic around which bodes well for future values.
In 2002 Nissan launched a replacement for the 300ZX, the 350Z, which itself is on the cusp of becoming a classic. And it just goes to show that with the right car, and some time for it to mature, the Japanese classic car market can offer great investment opportunities.
Interest in the 300ZX has certainly been stirred in recent years, which has been reflected in increasing valuations, but we still think this Japanese sports car has the potential to see even higher values in 2022.
Final thoughts
Our list of the best investment cars for 2022 could go on; there are so many great opportunities out there for those who are willing to do their research.
As we continue to make our way into the electric car era, it's inevitable that classic petrol-powered cars will become even more desirable.
We dispute those who question whether classic cars will eventually become worthless for a number of reasons.
The stats show that classics remain extremely popular, and the global industry is worth billions of dollars. It's not going anywhere any time soon.
The classics of the future won't necessarily be defined by performance figures or 0-60 times, but by their unique style, character and driving experience.
The 10 cars we've listed in this article are our top picks for investment in 2022, so if you're in the market for any of these cars, now is a good time to start looking!