When it comes to buying a sports car, cost is obviously a huge factor. Some can be remarkably expensive, not only to purchase, but also to run.
Buying any car is a big financial decision, no matter what its cost. But if you're looking to spend no more than £10,000 then it's important to pick the right car that will perform well, and won't leave you stranded on the side of the road.
If you're looking for an affordable sports car, there are some options out there that just may surprise you. To give you a hand in the search, we've put together a selection of the best sports cars for under £10k in the UK.
Porsche Boxster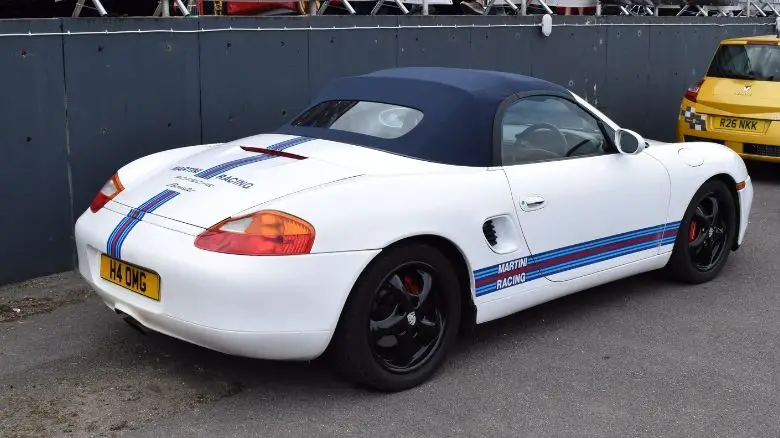 A controversial Porsche when it was first released, but one that ultimately became known as one of the best bargain sports cars on the planet.
A two-seater, mid-engined roadster that's finely balanced, is equipped with a robust Porsche engine, and offers decent performance for the money.
We've been blessed with a range of Boxster variants over the years, and for £10k you can take your pick between the original 986, and the 987 of the mid-2000s.
If you're looking at the 986 we'd advise choosing the 3.2 Boxster S. It was released in 1999 and packs a meaty 3.2l engine producing around 250 bhp.
The 987 is a great choice if you're looking for something slightly newer and more usable, but whichever Boxster you choose you can be sure you're getting a great deal of car for the money. 
Not only that, but you might find your Boxster rising in value over the coming years if you pick the right one.
Nissan 350Z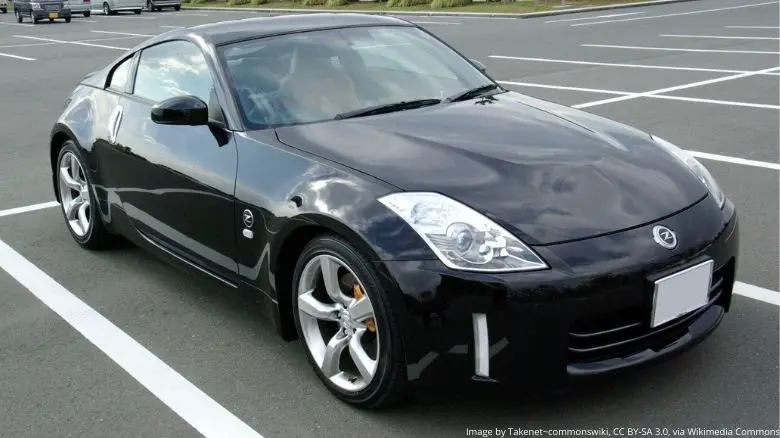 The 350Z was released in 2002 and was the fifth car in the Nissan 'Z' lineage, succeeding the renowned 300ZX. It's a two seater sports car that was offered in both coupe and convertible body types, and was in production for seven years.
As you'd expect from a Nissan Z car, the 350Z is an extremely capable sports car. It's powered by a 3.5l V6 that produces 276 bhp, whilst managing to be highly usable on a day-to-day basis.
For under £10k you will have a decent choice of models with very reasonable mileage, but as some of them will be nearing 20 years old you'll need to have your wits about you when buying as they can be reasonably costly to run, especially if modifications have been made in a previous life.
But overall the 350Z still offers excellent value, and with a 0-60 mph time of 5.6 seconds it still packs a punch, and can compete with many of the sports cars we see on sale today. An absolute bargain in our view!
BMW 6 Series (E63)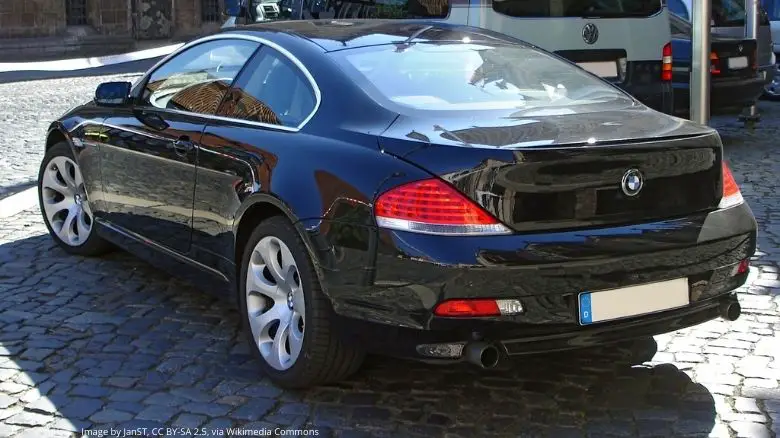 When the 6 Series was reintroduced to the market in 2003 it was a serious piece of kit, and that remains the case to this day.
The high-end coupe was fitted with a variety of engines over the years, and in 2006 the range-topping 650i was launched, with its 4.8l naturally aspirated V8 engine. It was the cherry on top for the 6 Series, if we discount the M6 for the purposes of this sub-£10k article!
The 650i is the fastest car in this list, with 362 bhp and a 0-60 mph time of around 5 seconds, it was almost enough to rival some supercars of its day.
But buyer beware, because it's no secret that high-performance BMW sports cars are not cheap to run, and the 6 Series is no different. Maintenance costs could set you back a pretty penny, so be sure to thoroughly research before you buy.
The 6 Series was also offered in convertible form if you prefer the wind in your hair on a sunny day, and if you can't quite bring yourself to buy the 650i then there are plenty of smaller engines available with plenty of kick.
Audi TT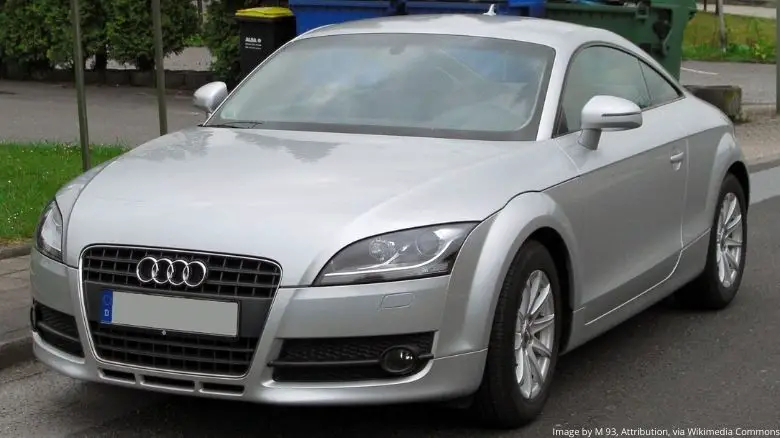 If you're looking for something slightly newer that still has great performance, a post-2010 Mk2 Audi TT is well within your grasp.
The original TT featured prominently on our list of the best sports cars under £5k, so it makes complete sense that the second generation model would be worth considering if you have a slightly higher budget.
The Mk2 was launched in 2006 and featured a less bulbous body-shape than the much celebrated Mk1. Not only that, but the onboard equipment and driver comforts are far better than you would find in the previous generation.
The Mk2 was offered with a range of engines, including the entry-level 1.8l turbocharged inline-4, all the way up to the dynamic 3.2l V6. With excellent performance and handling, it's little wonder the TT has been dominating the affordable sports car scene in the UK for so many years.
For under £10,000 there are loads of TTs to choose from, and you can easily pick one up with fewer than 70,000 miles on the clock. Cars of this era were built to last, so there's plenty of life left in them yet.
Mercedes SL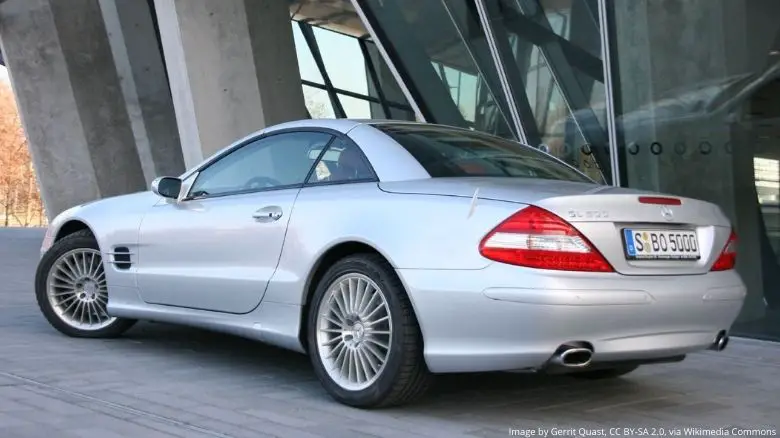 The Mercedes SL lineage has a long and famous history which started with the much celebrated 300 SL 'Gullwing' in 1954. For under £10k you can pick up your own piece of history, with the R230 SL that was produced between 2001 and 2011.
The SL comes with a variety of engine options, but the most common variants you'll find at this price point are the SL350 with either a 3.5l or 3.7l V6, or the SL500 with a 5l V8.
The German cruiser has a foldable hard-top roof, and comes with all the toys and tech you'd expect from a top-end sports car from the 2000s.
For £10,000 you can expect to get an example from the mid-2000s with decent history and low-mileage, perhaps under 70,000.
The SL is a great prospect, but as you'd probably expect, it can be pricey to maintain. Any visit to a Mercedes-Benz dealership is going to cost you a fair amount, and parts are not cheap. 
Make sure the SL you're looking at has been rigorously maintained or you could find yourself with an extortionate bill just to get your new car roadworthy.
There are plenty of aging electronics that can go wrong, and the retractable roofs have been known to spring leaks, particularly with the earlier models.
But if you're happy with the ongoing costs, then the SL is a fantastic car for a bargain price.
Honda S2000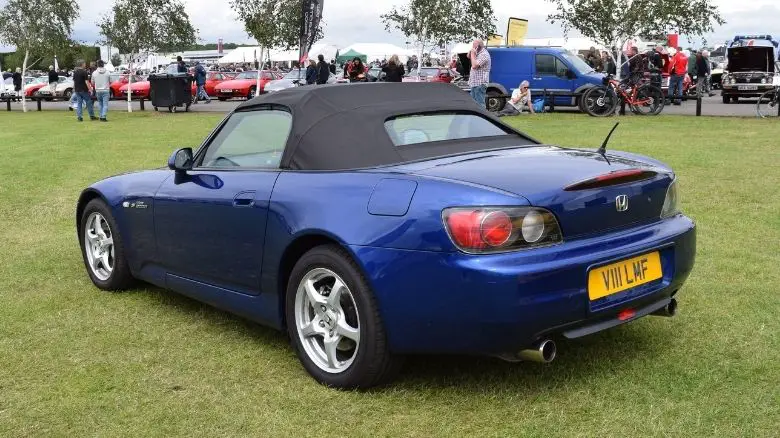 The S2000 is a real enthusiast's sports car. It's fitted with a 2l VTEC engine that can rev all the way to 9000 rpm, which is mated to a six-speed manual gearbox. Its 237 bhp will catapult you to 60 mph in just 6.2 seconds.
And incredibly, this car was first launched in 1999. Over 100,000 cars were built over its 10 year production run, and despite the large number of examples still on the roads today, prices have been on the way up for several years.
Today's values are a testament to how well Honda did at producing a perfectly refined and wonderfully balanced sports car, but we still think the S2000 offers excellent value.
With around 8,000 of the cars produced reaching Britain's roads, there are still plenty to choose from in the used car market today. They are relatively affordable to maintain, but do keep an eye out for bodywork rust.
To top it all off, the S2000 is bound to become a future classic car, so your money is likely to be safe with this one.
Jaguar XK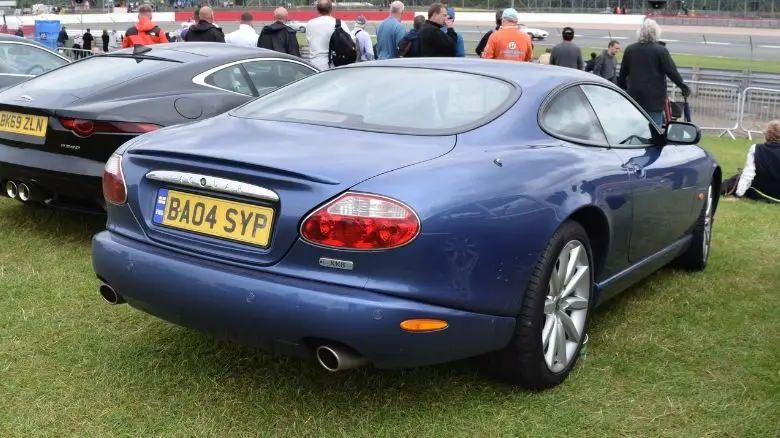 Production of the Jaguar XK (X100) began in 1996, and ran until 2006 when it was replaced with the second generation, the X150. 
The first model to hit the market was the XK8, fitted with a naturally aspirated Jaguar 4l V8. Not long after, a supercharged version was making waves in the luxury sports car market; the XKR.
Amazingly both of these models can be picked up for under £10,000 today, in both coupe and convertible guises. Even a handful of X150s have crept below the £10k mark, although we tend to advise steering clear of the lowest end of the market.
The XKR X100 would be our pick of the bunch. If you can manage to find a facelifted XKR (2003 onwards) then you get more bang for your buck. The engine was upgraded to a 4.2l V8, and it produced around 400 horsepower.
Servicing and maintenance costs will definitely be higher than your average Japanese sports car, but the XK is already an appreciating classic. You can offset any additional maintenance costs against the potential for value increase in the future.
Mazda MX-5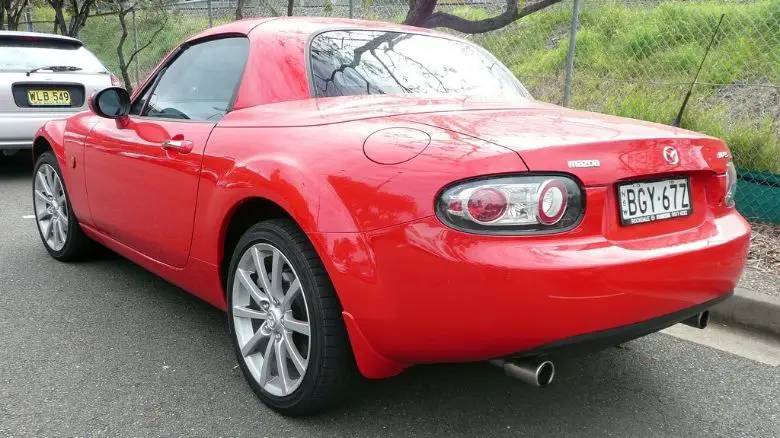 We couldn't put together a list of great sports cars without including the MX-5, could we?! At this price point you can easily obtain a post-2010 Mk3 (NC2 facelift) with fewer than 60,000 miles on the clock. For a Japanese roadster, that's basically a new car!
The NC was the first MX-5 to feature an optional folding hard-top roof, which for some is a huge selling-point.
It's still true to its original form however, and will always retain the lightweight sports car DNA that was introduced to the world with the NA model in 1989.
It came with a choice of engines; a 1.8l producing 126 horsepower, and a 2l producing 170 horsepower. We'd choose the latter for that extra kick.
So if you want something slightly more modern than many of the cars you'll find on this list, with more affordable maintenance and running costs, the MX-5 might be the pick for you.
BMW Z4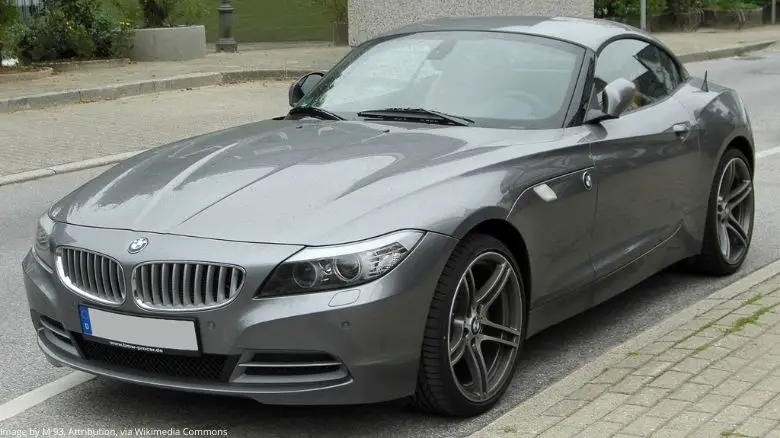 In our list of the best sports cars under £5k we mentioned the Z4 as a top contender, but that was the original E85 model. At £10k you can consider a second-generation, post-2009, E89.
The E89 Z4 featured a range of engines, a foldable hard-top roof, and remained on sale until 2016. It's likely you'll be looking at an earlier E89 to stay within our designated budget, but don't let that put you off.
The top-of-the-range 3l twin-turbo model is the option that takes our fancy as we believe you get more car for your money, but the smaller engines make for a respectable choice too.
Despite being well over a decade old, the E89 does come fitted with some juicy tech to aid and improve the ownership experience, such as keyless entry, directional headlights and electronic damper control. 
The model did undergo a facelift in 2013, although good examples of these may be slightly out of budget on this occasion. Still, the earlier models provide more than enough value for money.
Alfa Romeo GTV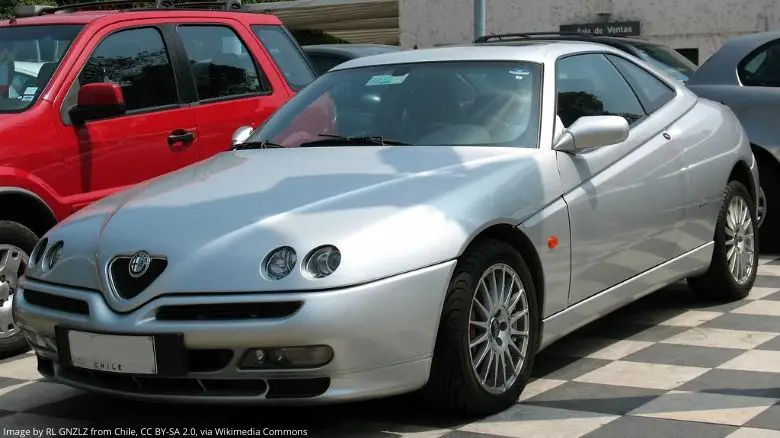 It was Top Gear's Jeremy Clarkson that once said "you can't be a true petrolhead until you've owned an Alfa Romeo". Well, here's your chance.
The GTV and its roofless sibling, the Spider, was launched in the mid-1990s with production lasting until the mid-2000s, and it proved to be one of the best, most affordable, Italian sports cars in a generation.
It was created to take Alfa-Romeo back to its sporting roots, and not only did the car perform extremely well on the road, but it was also breathtakingly beautiful to look at. As any good Alfa should be.
There aren't vast numbers remaining on the roads today, but for £10k you can get yourself a late facelifted model (2003+) with one of the more desirable engines; in particular the 3.2l V6.
For all the mocking and taunting that Alfa Romeo has endured over the years regarding reliability, the GTV is actually surprisingly reliable. And what's more, values are on the up as its future classic status seems assured. What better excuse to get into classic Italian sports car ownership?!