Table of Contents
Audi has been around for over 100 years and is one of the most recognizable car brands in the world. It's a luxury brand that offers top notch quality, technology, and reliability.
But some people question whether Audis are actually good cars. Audi has received some criticism over the years that they are perhaps not as good as some of their German automotive counterparts.
So, are Audis good cars?
Audis are good cars thanks to the quality, technology, and design that goes into each vehicle. Audi has built up its reputation in the automotive industry over the years with various innovative designs and engineering feats that have helped it stand out from the crowd.
But whether or not you consider an Audi to be a good car largely depends on what exactly you're looking for. Let's look into why people choose Audis, and whether they're good cars to own in the long-run.
What's so great about an Audi?
Audis offer great performance, a high build-quality, and long-lasting reliability. Audi's heritage is rooted in producting characterful cars, and when combined with cutting-edge onboard technology, it's little wonder Audis are celebrated the world over.
An Audi is a car that you can rely on every day, in all conditions. The build quality is exceptional, and it's what separates the Audi brand from other car brands out there.
Audi is a company that offers excellent value for money with its vehicles. They're not the cheapest of brands, but they're far from the most expensive and their quality and reliability more than justifies the price tag.
The German company has been producing top quality cars since 1909 so they are trusted by a lot of consumers around the world. German engineering comes with a certain clout thanks to its precise design and manufacturing process.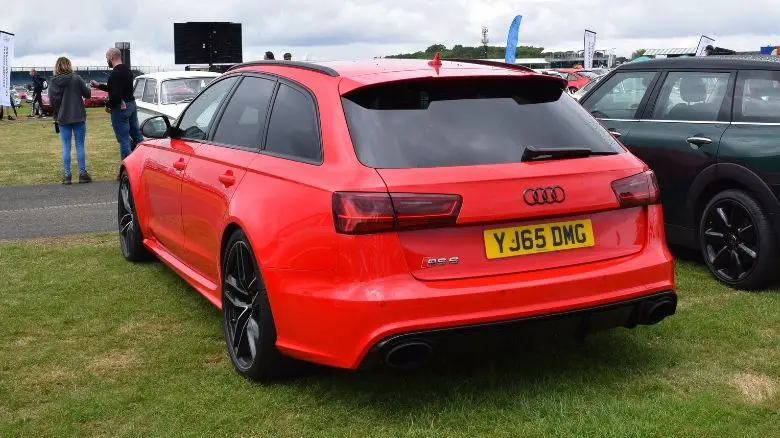 They are high-quality machines built to last you a long time if treated correctly, but it's not just the luxury and quality that draws people to the brand.
Audis are also some of the most stylish vehicles out there, and the company has established design language that's instantly recognizable.
As we move into the electric car era, that recognizable design is even more important.
Furthermore, Audi has long been obsessed with producing safe cars. Safety is always at the forefront of the company's design philosophy, and the company is often the first to bring innovative safety features to the market.
To top it off, Audi has a particular affinity with motorsport, which is always a great base for transferring top-notch knowledge from the track to the road. It's also a great way to generate interest in your brand's performance road cars.
The company's overwhelming success in the 1980's rally scene will live long in the memory, with today's cars tracing some of their technology back to those glory days.
It's hard not to see why so many people love Audis after understanding the company's heritage and everything that goes into the brand.
Why do people choose Audi?
People who choose Audi over other vehicles appreciate the brand's refined style, superior quality, comfortable ride, and the company's long-standing reputation for fitting its cars with industry-leading technology.
New Audi models are regularly praised by the automotive press and have won numerous awards over the years. When compared with some of the more mundane automotive brands, it's easy to see why people would choose to buy an Audi.
Simply put, Audis offer far more equipment and onboard tech as standard, a much higher specification of interior comfort, and greater styling than the average car.
People who choose to buy an Audi tend to appreciate driving an as experience rather than simply a means of getting from A to B.
We can all understand why people would buy an Audi over an everyday car such as a Toyota or a Nissan, but why would people choose an Audi over another executive German car, such as a BMW or Mercedes?
There are a few reasons, including:
The company's revered Quattro all-wheel-drive system
An affinity with the brand thanks to its legendary cars of the past
A preference for the brand's iconic design language
The relative affordability
Consistently great safety ratings
Audi also operates in most segments of the automotive market, all the way from the premium hatchback market to the gas-guzzling supercar arena and high-end electric vehicle market, so there's an Audi out there for everyone.
Why do people hate on Audi?
Some people dislike Audis because they're not as reliable as other car brands, they can be more expensive to run, they have a demanding maintenance schedule, and it can be difficult to find highly-trained independent Audi specialists.
As in every industry, there will be some people who dislike specific car brands for one reason or another.
While the above may be considered just hearsay in some respects, these are things that potential buyers should research in detail before choosing to buy an Audi.
Those who criticize Audi usually do so because of the cost of ownership in comparison to some of the more basic cars on the market.
It's no secret that Audis can be more expensive to service and maintain, but the costs aren't any more than equivalent German luxury brands, and in many cases are cheaper.
Luxury does come at a cost, and this is more evident than ever in the automotive industry. You can't have a plush interior and first-class build quality without paying somewhat of a premium.
Having said that, Audis are extremely durable and will last for many years when cared-for properly.
Any other criticisms usually come down to personal taste.
The driving experience may not be to everybody's liking, although most seasoned drivers appreciate Audi's performance characteristics and the legendary Quattro all-wheel-drive system.
Do Audis last long?
Audis are capable of lasting a very long time when regular maintenance is carried out. They are expected to last at least 200,000 miles or 20 years under regular usage. Many will last even longer than that.
One of the biggest benefits of owning an Audi is its longevity and durability. But ultimately, how long any car lasts depends on how it is used and how it is maintained.
When maintained according to the correct service schedule, Audis can be kept running for many years if the owner decides they would rather not trade it in for a newer model. It's not uncommon to see Audis from the '90s and '80s on the roads today as a result.
If a person is looking for a car to use in their everyday life, it's hard to find a more reliable and capable option than an Audi.
Are Audis good cars to buy used?
Used Audis are a good choice for those who want a prestigious car at a bargain price. They provide all of the benefits of owning a luxury German car without the drawback of high depreciation.
This is especially true of Audis older than 10 years of age, which can be picked up for a fraction of their original price.
It's important to look for a well-maintained vehicle with a full service history and a heap of maintenance invoices. This is the only way to know whether a used Audi is going to last a long time, or cause you a headache once you've driven it away.
Any car can be treasured and looked after, but it's worth noting that some people treat their vehicles better than others. When an Audi has been cherished its entire life, it will likely be more reliable during your ownership.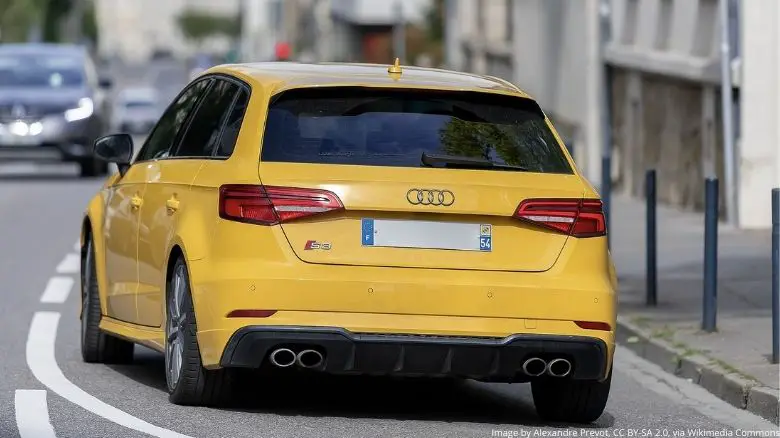 Of course, any older car has its downfalls, and as we know, Audis can be expensive to maintain. There are some things that the owner should look out for when buying a used Audi, including worn suspension components and brake pads, oil leaks, and fuel system faults to name a few.
Thankfully, previous owners will have taken the brunt of the depreciation when their car was new, but the majority of used Audis will continue depreciating at a slower rate.
That is, of course, unless you pick up one of the few 'modern classic' Audis that may actually increase in value in the future. We've examined the investment potential of a few here at The Car Investor before, including the original Audi TT and the Audi RS4 B7.
What better way to enjoy your Audi ownership than knowing your car's value is continuing to appreciate?!
Overall, if you're looking for an affordable, luxury, German car in the used car market, you can't go too far wrong by choosing an Audi, as long as you understand the ongoing maintenance requirements and costs.
Is an Audi a good car to own?
Owning an Audi provides a great all-round experience. It provides a worthy driving experience at a reasonable price, and stress-free ownership when cared-for correctly.
Overall, there is little to no risk involved with choosing to own an Audi if you understand the costs involved, as it's very likely you'll be getting a high-quality car that will last for thousands of miles and years to come.
Audis are great cars and it's evident that they have been some of the most popular vehicles on the roads for a number of decades.
Audi is deservedly recognized as one of the best luxury brands around, and duly continues to produce some of the best-selling vehicles in a number of classes every year.
As we've examined, the only real downside is the cost of care and maintenance, and although this may sway people who have a tight budget to work with, remember that an Audi is still one of the most affordable luxury cars you can buy.
If you're looking for an affordable, reliable, high-performing vehicle that lasts for years, the Audi has our seal of approval. We even bought one ourselves!